I'm not a huge fan of flat shoes simply because they never make me feel very pretty. I don't mind plain heeled boots etc, but for some reason flats can often make me feel short and somewhat dowdy. However, some of the current Christian Louboutin flat styles are enough to make me take notice, and so I thought I'd show you my top three picks today. If you are a dedicated heels-only lady then fret not - tomorrow I've chosen four amazing pairs of heels to showcase too.
CORA
- a delicate t-bar flat sandal with a clear PVC heart on the vamp. Wear your heart on your shoes in this season's lovely "Cora Flat." Her super-sweet pink PVC heart rests on the arch of the foot, providing an added touch of feminine fun to your Spring/Summer looks.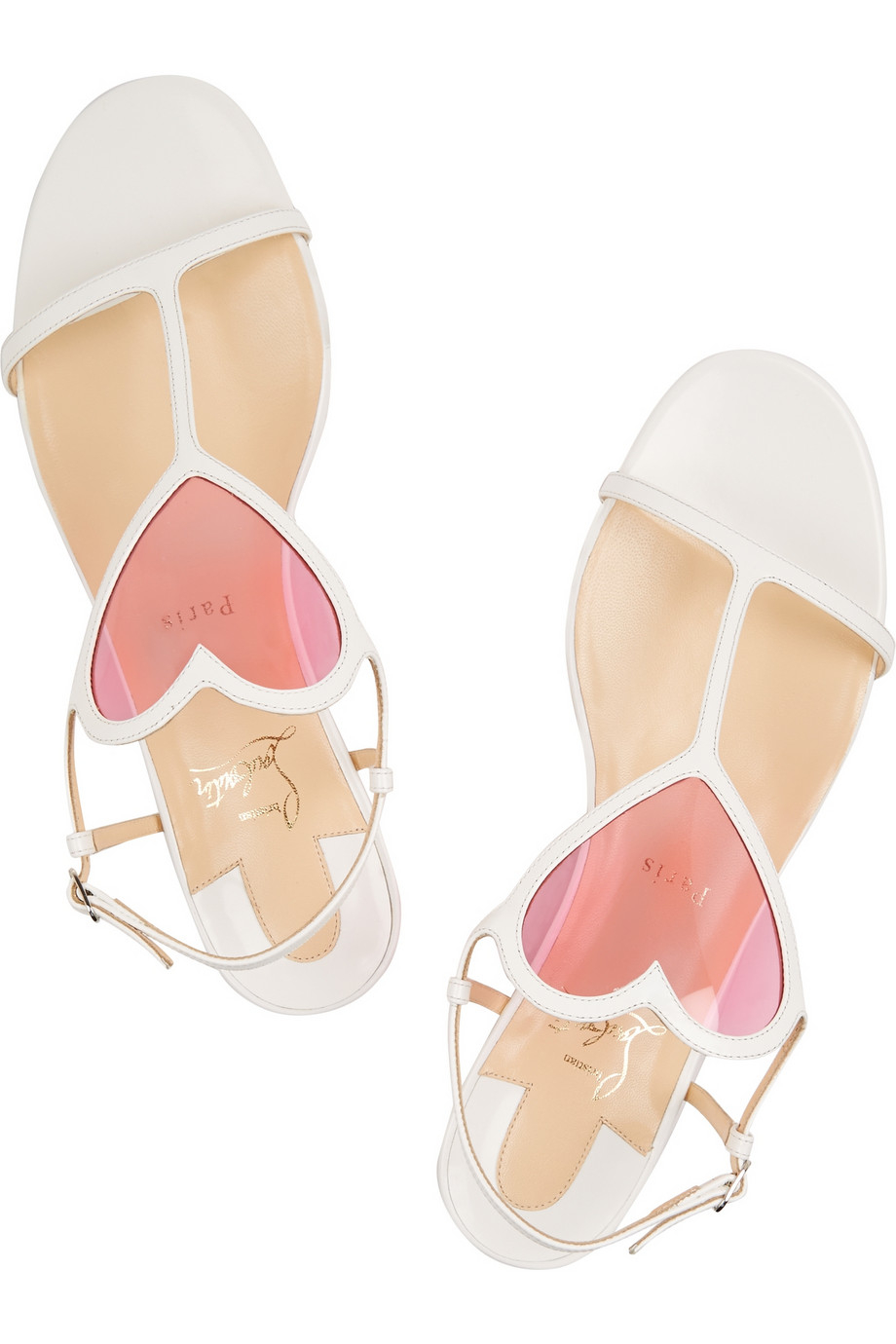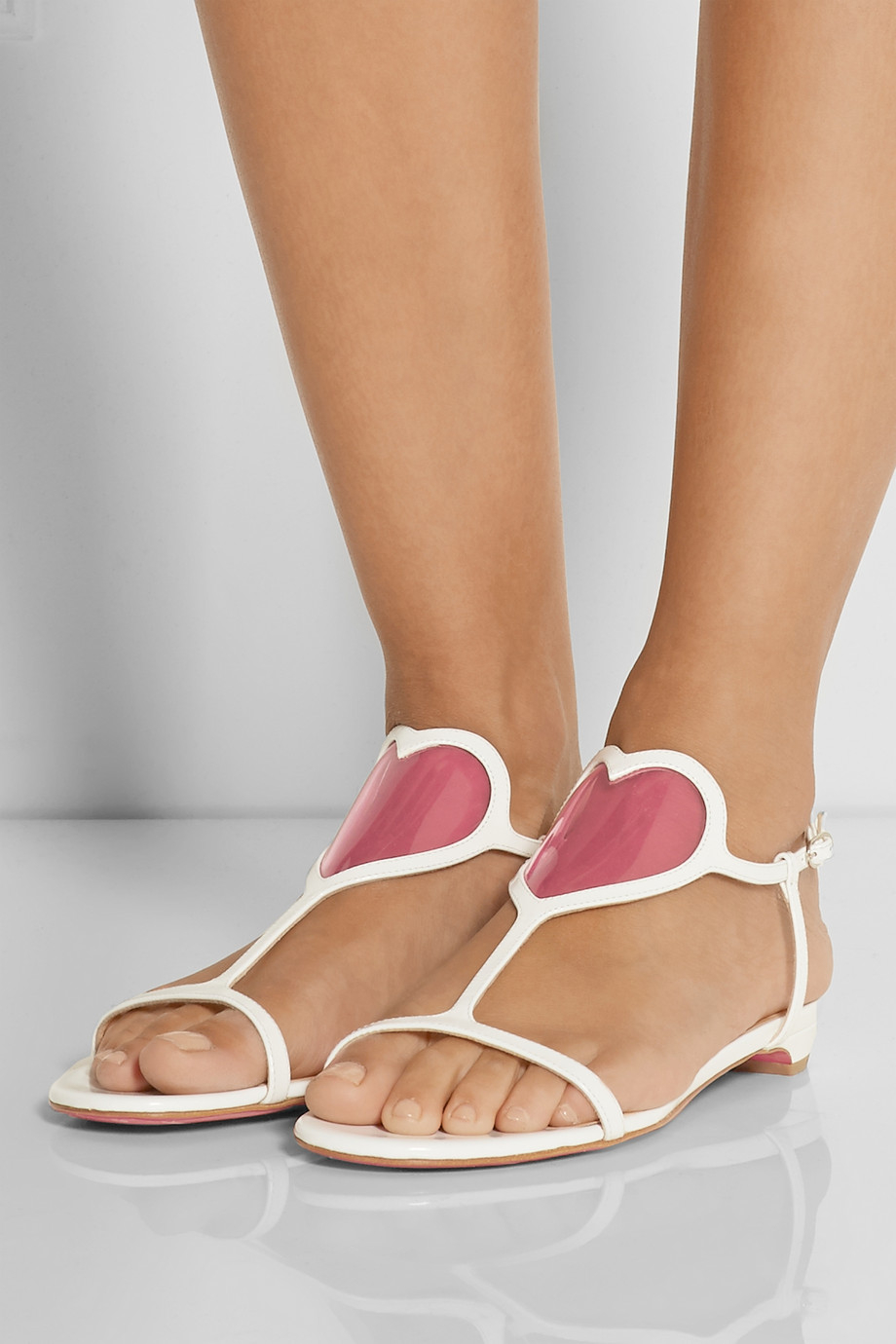 GOZUL
- in Pink Strass. Possibly the most girlie flats I have ever seen!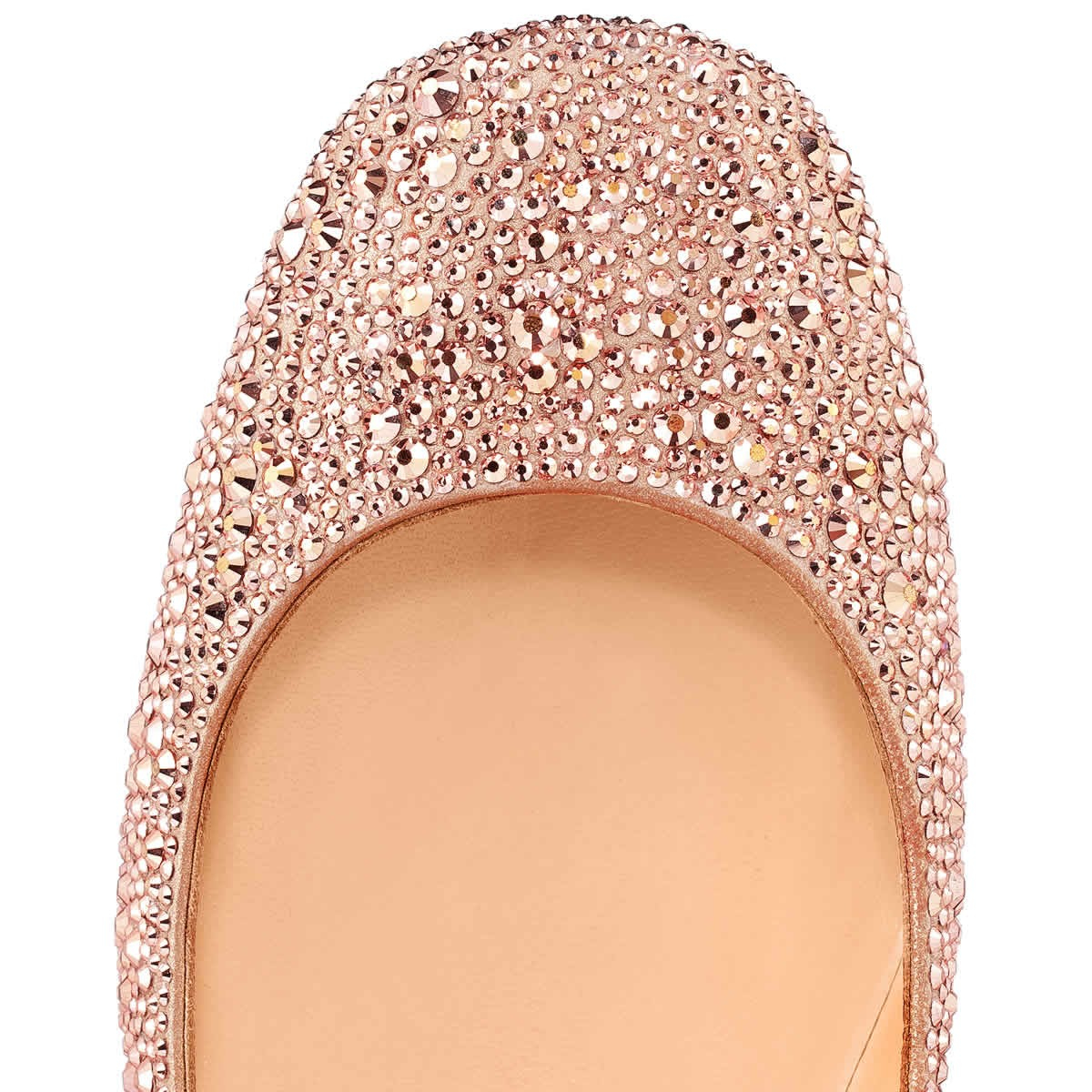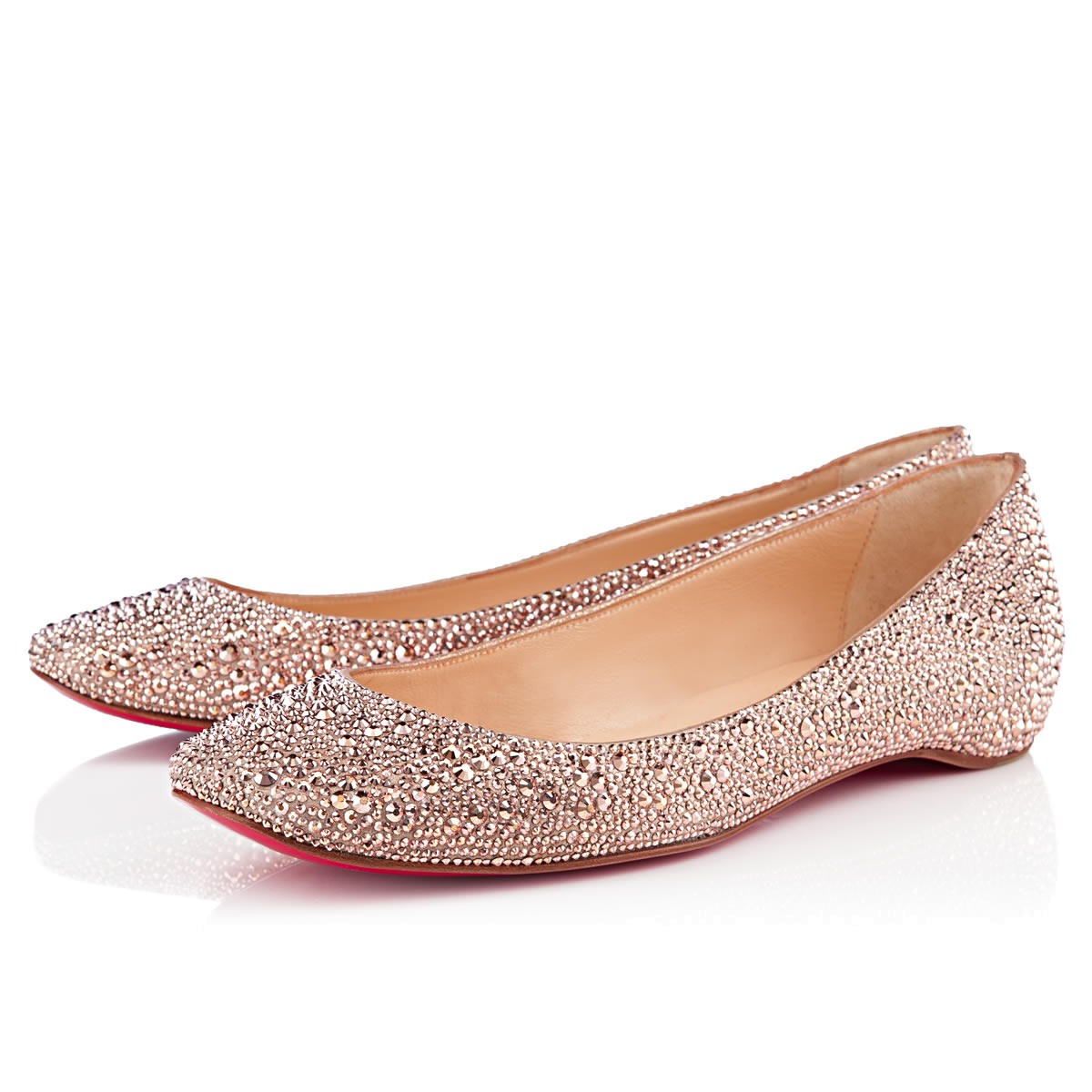 ROLLING SPIKES
- "Rolling Spikes" in pervenche veau velours and multi coloured metal spikes is an irresistible look for spring/summer. Give your wardrobe a splash of colour this season with this gorgeous new smoking slipper.