I do love to travel and I feel that my travel bucket list really sums up a lot about me as a person. I love exploring, beautiful beaches and the peaceful places non the planet. For this reason, Fuerteventura was one of my favourite holiday destinations because it is so quiet and unspoiled. But then I do crave great atmosphere, shows, lights and the hustle of a huge city too. So I think my top three destinations really do reflect both sides of this. It was really difficult to just narrow this down to three destinations. so honorable mentions also have to go out to Mexico and New Zealand also. I will get to you all one day!
I did however have to pick just three, and for a number of reasons these beautiful places are the three that just had to be chosen.
Bucket List Destination #1: ANTIGUA
One of the places that I very much must experience is the stunning island of Antigua.
This is really only a destination that I know about by recommendation and as such has a very special place in my heart. In case you are not familiar with it, Antigua, also known as Waladli or Wadadli by the native population, is an island in the West Indies, in the Leeward Islands in the Caribbean region, the main island of the country of Antigua and Barbuda. I've been fortunate to visit the caribbean before, however I've not yet made it to Antigua.
In short, this was my mother-in-law's favourite place on earth. She spent many happy times soaking up the sun and ambiance of the island, and despite being a very well travelled lady, always maintained that this was the place that she loved above all others. Her dream was to be able to emigrate and retire over there. Sadly this was not possible, and after a health battle we lost her to cancer. So I guess this holds a very special place in my heart. I want to see what she saw and feel just why she loved it so very much. I feel like there is unfinished business there, and for all it's obvious beauty, there is more to Antigua for me than just another sunshine holiday.
Read more about Antigua
Bucket List Destination #2: LAS VEGAS aka VEGAS, BABY!!!
Who wouldn't want to go and experience the 'adults playground' that is Las Vegas in the Nevada desert?
In stark contrast, my second choice would have to be Las Vegas. I've never had the opportunity to visit the USA, and while there are so many places in the States I have to go and experience, Vegas would have to be first for a number of reasons.
Las Vegas, officially the City of Las Vegas and often known as simply Vegas, is a city in the United States, the most populous city in the state of Nevada, the county seat of Clark County, and the city proper of the Las Vegas Valley. When I think of Vegas, I think burlesque shows, lights, everything being supersized, casinos, UFC events and a crazy amount of amazing places to eat. The other thing I have always wanted to do is a crazy-tacky Vegas wedding. If I ever get to do that I will post about it here on Shoeniverse so that you can share it with me. If you are going to do it then do everything. Ideally with a minister dressed as Elvis. It just sounds amazing.
My husband lived in LA for a year before we met and so has already had the opportunity to experience the fun of Vegas. He remembers it with such fondness that we know it's something we are going to have to go and see together. And get a cheesy vow renewal into the bargain, then go watch a UFC. I literally can't wait until we get to do this!
Read more about Las Vegas
Bucket List Destination #3: THAILAND
The captivating serenity of Thailand has always appealed to me, and is my final bucket list destination.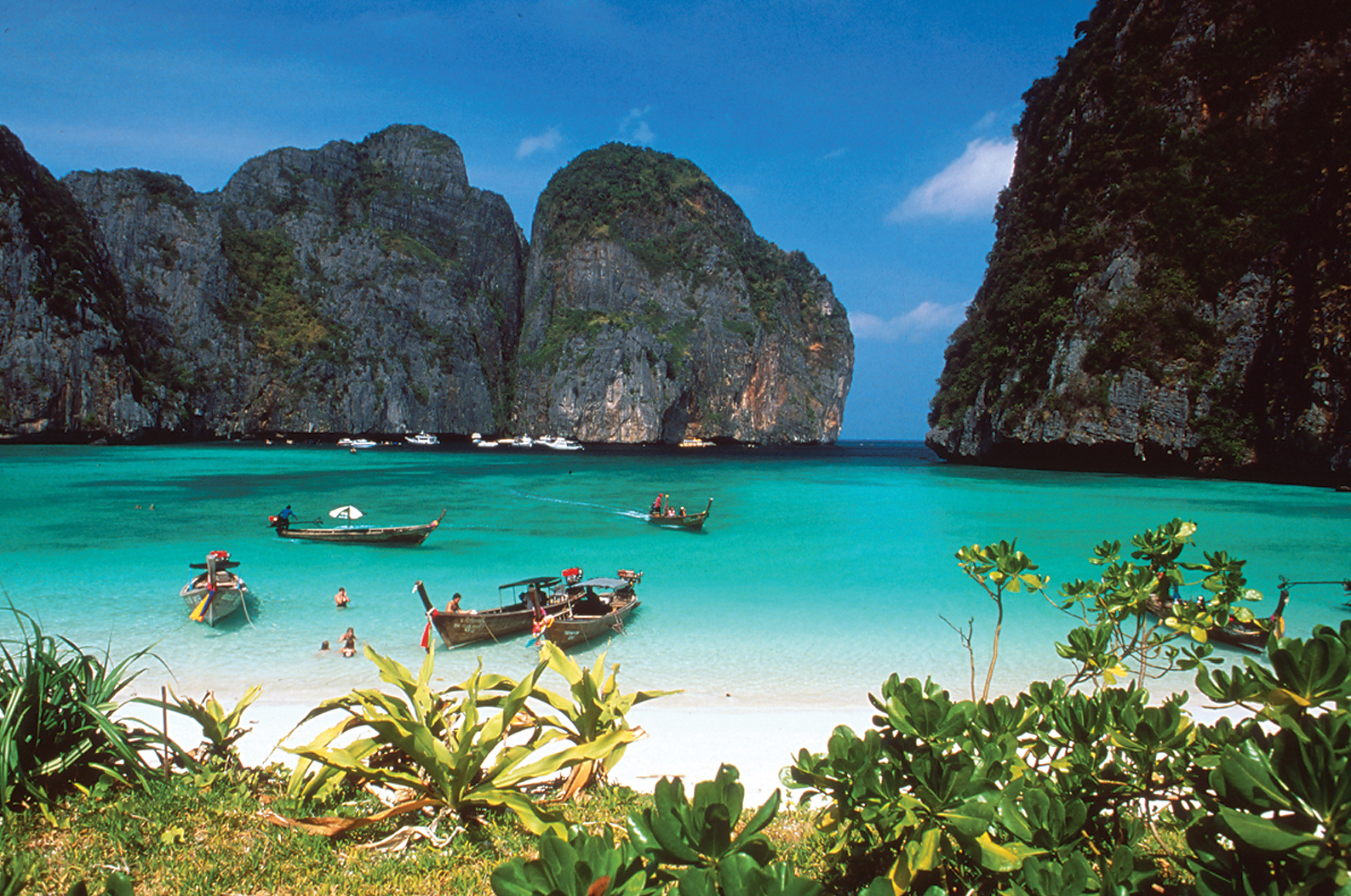 Thailand, officially the Kingdom of Thailand, formerly known as Siam, is a country at the centre of the Indochina peninsula in Southeast Asia. I don't know why I am so drawn to Thailand above so many beautiful international destinations, but from the moment I first was aware of it as a child I knew I would have to go visit.
Everything from seeing the wildlife in Ko Tarutao and Ko Chang, to the Grand Palace and the Chiang Mai Night Bazaar, just resonates with me as being something I would have a very real spiritual bond with. I also have such a huge love of sea turtles, that being able to visit Koh Tao - quite literally 'Turtle Island' - looks to be someplace where I would have to go and experience. Thailand also has amazing food and beaches, making it just about my dream holiday destination to get away, experience new things, and come back home refreshed and relaxed.
So there you have it! I'd love to know where your holiday destinations of choice would be too - so leave me a comment if you'd like to share.
Please note:
This post is a competition entry as well as a lifestyle / personal post for Shorniverse! It's for an amazing chance via Tigerlilly Quinn to go see the Northern Lights! This is actually one of the top things I'd love to go and experience. It appeals to my inner space and sci-fi nerd, and it's truly one of the most incredible natural spectaculars you could ever hope to see. Writing about it gives me goosebumps! So without any further delay, take a look below to see where I'd love to travel to and why. This is the official Shoeniverse travel bucket list!