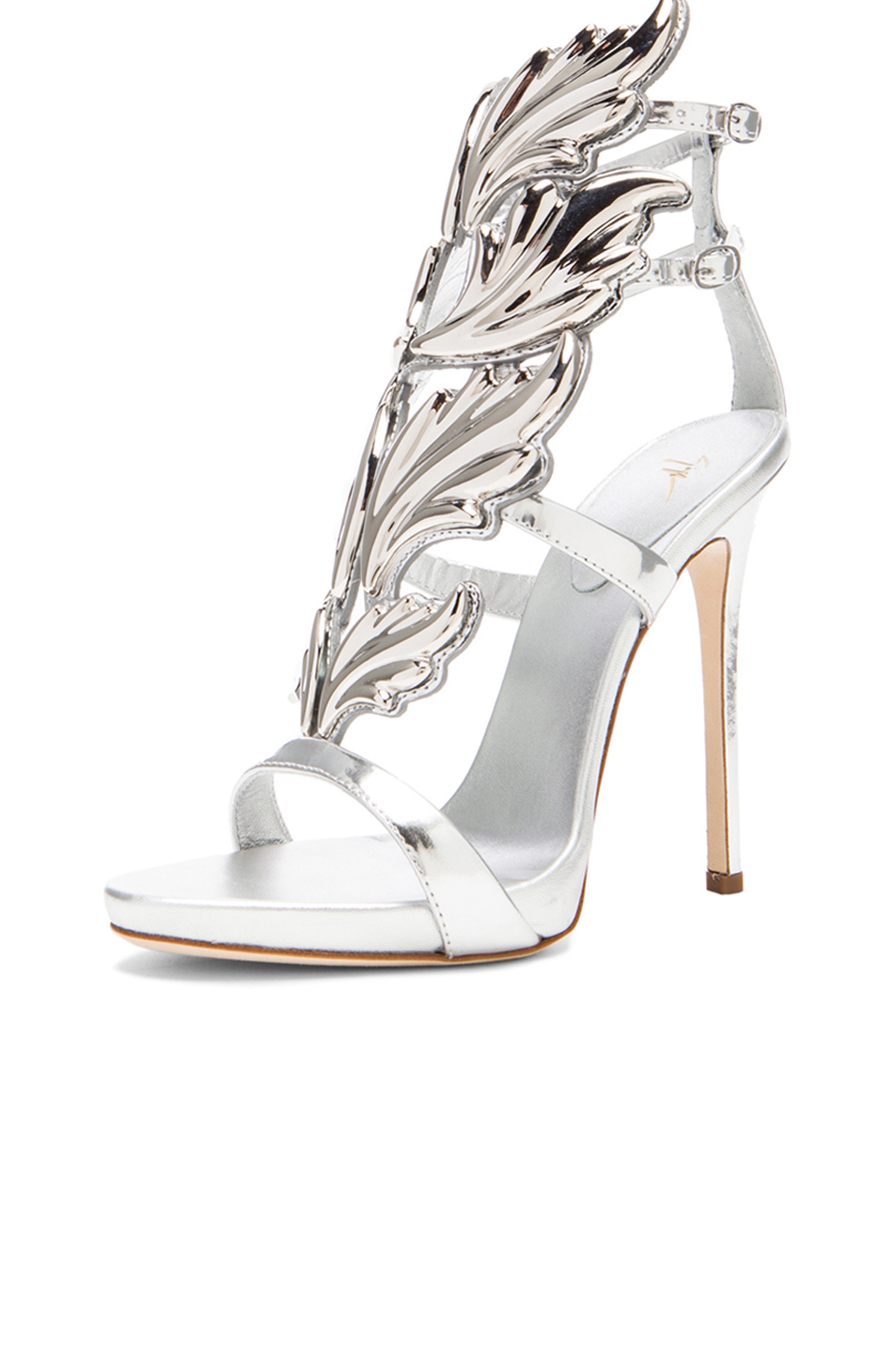 I have a deep seated loathing for the man that is Kanye West. I can't quite put into words why but I suspect that unless you are a huge fan of the man's music then you may well fall on my side of the fence. This has led me to purposely ignore these sandals, however my love of all things Giuseppe Zanotti, and the shiny silver colourway have finally won out over the fact of having to add 'Kanye West' and associated douchbaggery onto the blog. For that I sincerely apologise. But they are really REALLY pretty. Right?
I defy you to take a good look at the front of these heels and not simply marvel at them.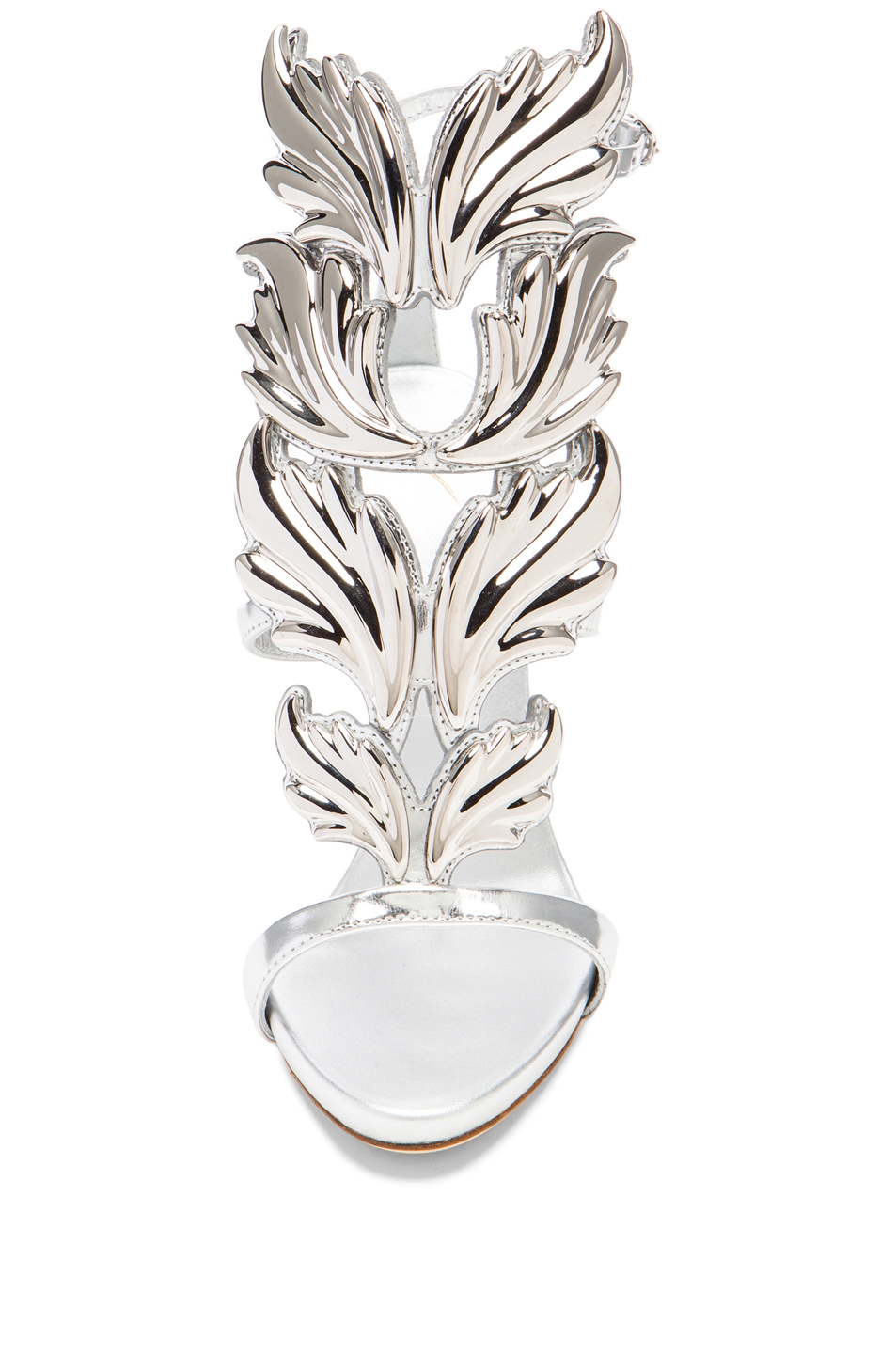 They are usually spotted (and indeed sported by Mrs Kanye aka Kim Kardashian) in the black and gold colour option, which as you know I find a little... tacky. I can't help it. I grew up in the 80's. I remember Dynasty and all it's fabulous glory but that doesn't mean that I want to relive black and gold, shoulder pads or indeed 'permed' hair. But in silver, these heels take on a fresh angelic feel, they are light and bright and simply beautiful.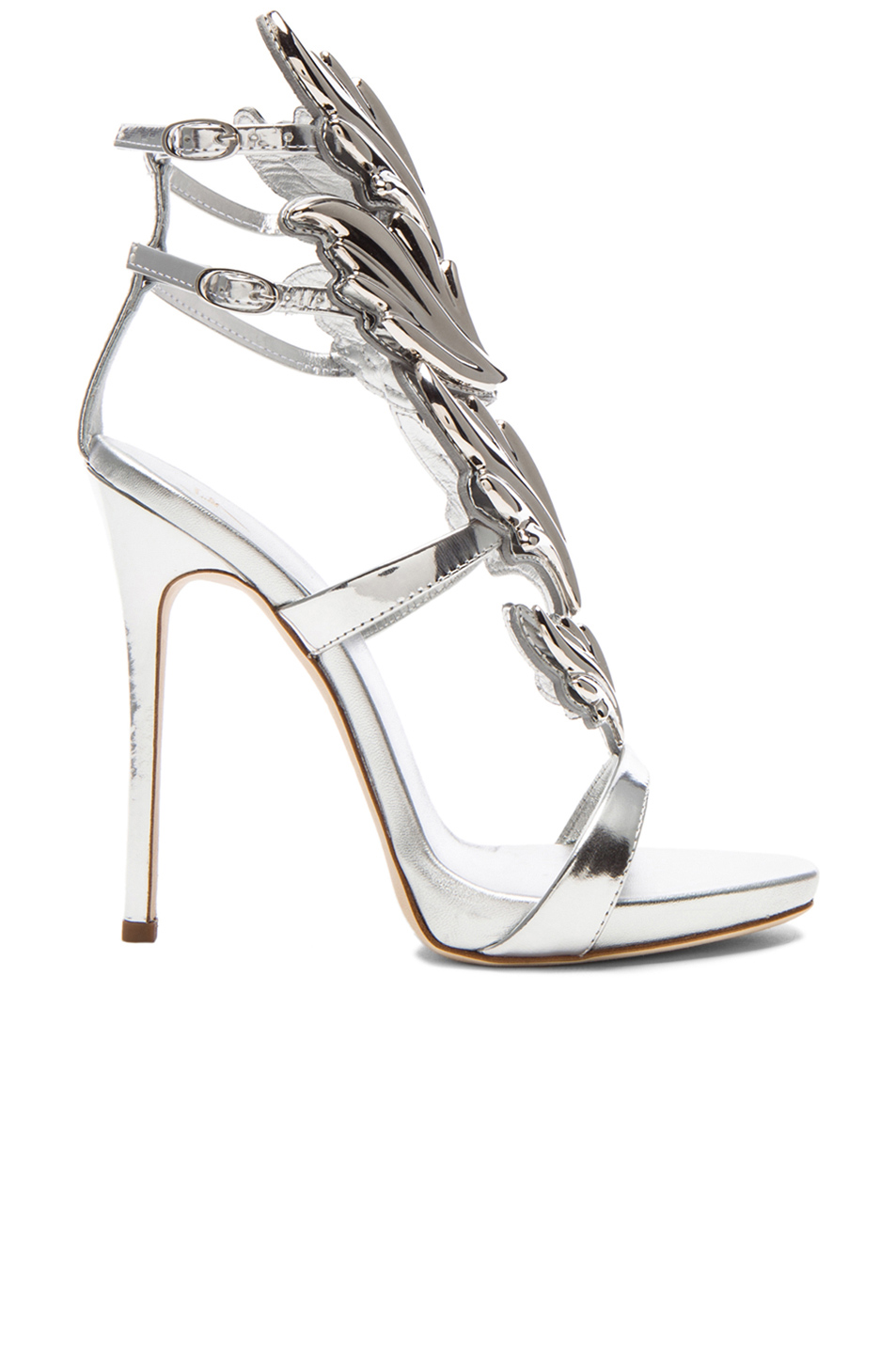 If you do want to buy them they will cost you in excess of £1000 (ouch). They are Metallic patent leather with a leather sole. 4.75 inch heel.