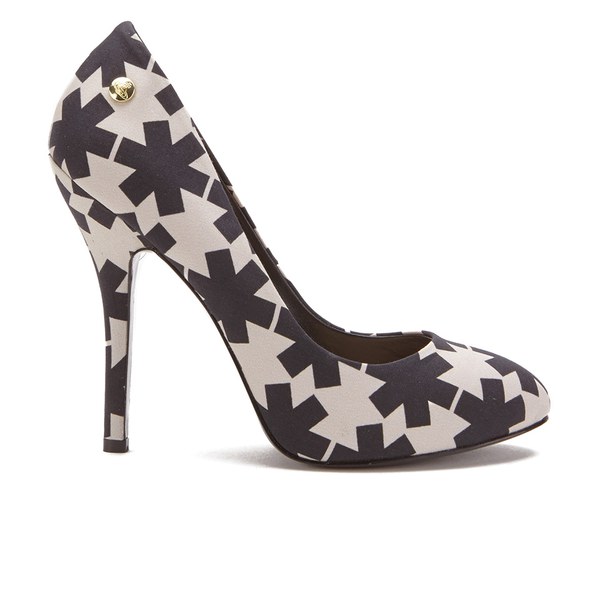 As you will probably already know (as Shoeniverse is now almost 1300 posts old!) I have a long standing love affair with a few designers. British designers in particular. My college thesis was written about John Richmond. The other two major British design loves of mine are the late (Lee) Alexander McQueen and the incomparably fierce Vivienne Westwood.
Westwood never fails to delight and surprise me. I feel it's extremely important with fashion that you are unashamed of who you are and why you wear what you choose. It's like wearing a little part of your heart for everyone to see. I love her designs, and the shoes in particular are always quirky and delightful.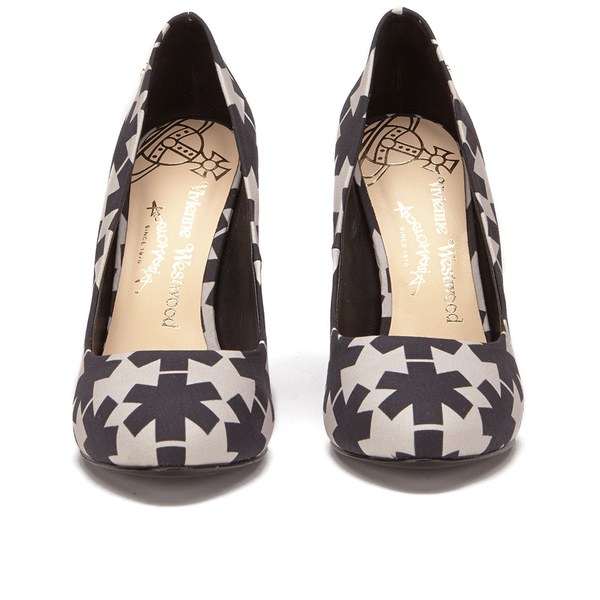 The Maggie II heels in printed 'asterisks' are new in at AllSole so I wanted to showcase them in a single post of their own. I adore these shoes. They are *almost* enough to make me want to buy a grey skirt suit for meetings, just so I can tear things up with these heels and a fuchsia silk blouse.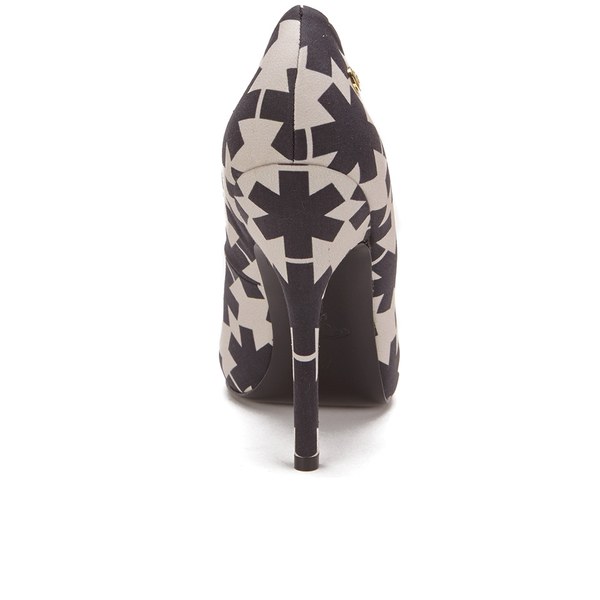 They also remind me of two other things... The Red Hot Chili Peppers logo (although that has eight spokes I guess), and the American ambulance logo.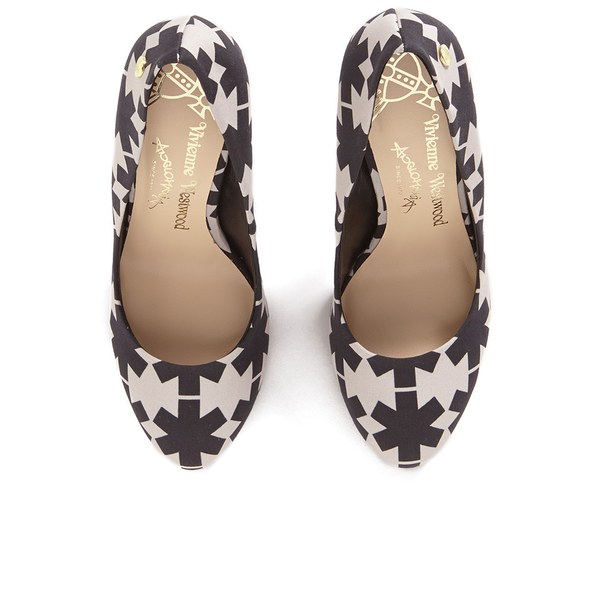 Anyway, I digress. As you can see these heels do not have a 'bad' side. They feature VW signature printed canvas upper and four and a half inch stiletto heel. Cut with an almond toe, the heels are adorned with the brand's contrast asterisk print and embellished with an Orb engraved rivet. If you can afford the £263 price tag then I would strongly suggest buying these gorgeous shoes.