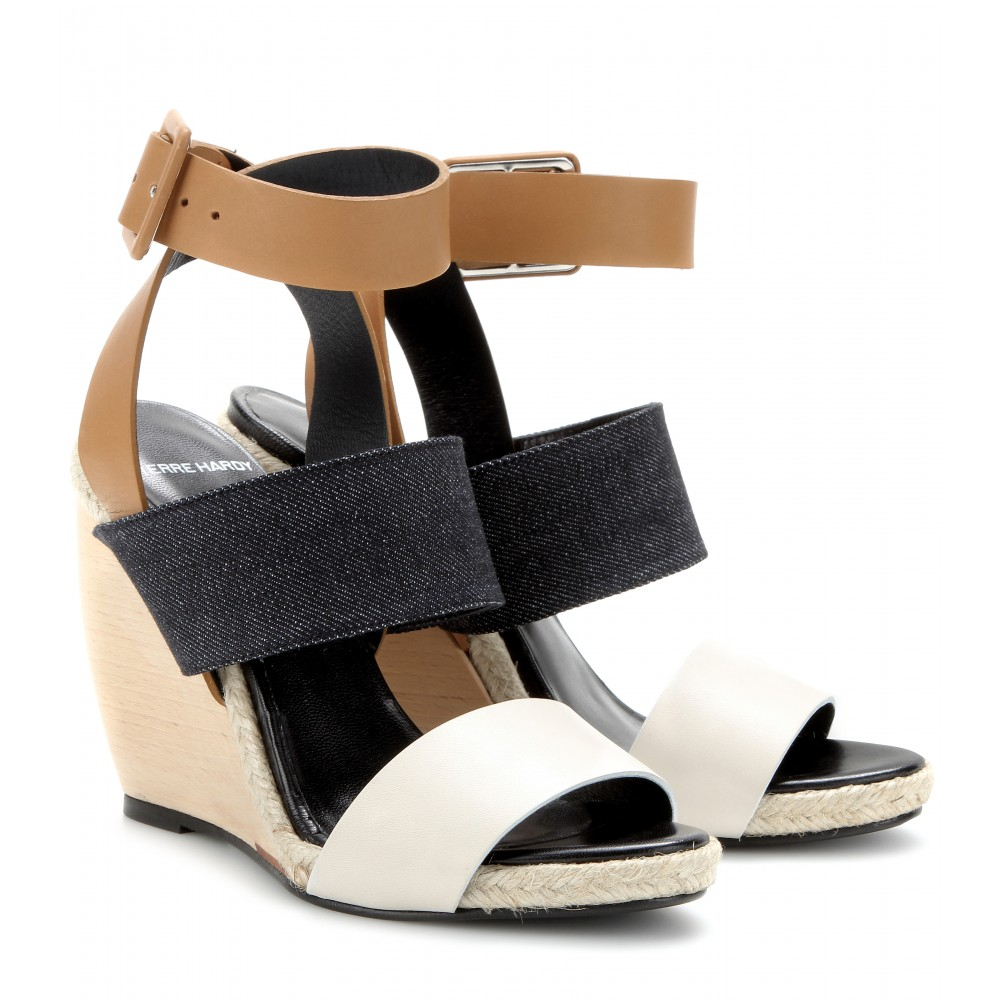 Pierre Hardy
Brown Leather and Denim Wedge Sandals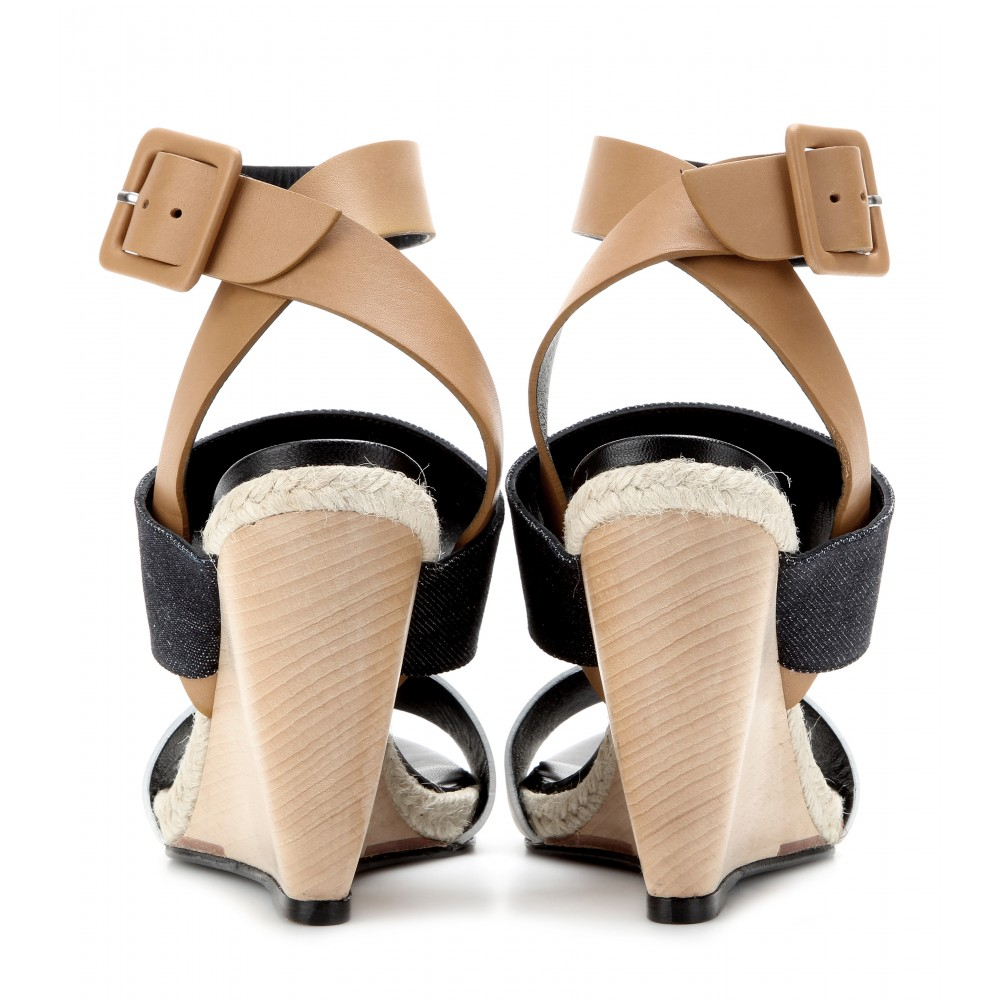 You all know by now, I would imagine (unless you are new to Shoeniverse, and if so then
hello you!
) that I love to buy things off-season to grab a bargain. Purchases like neutral designer summer shoes are always a great investment and you can safely know that you are going to utterly rock your Summer holiday poolside look in 2015.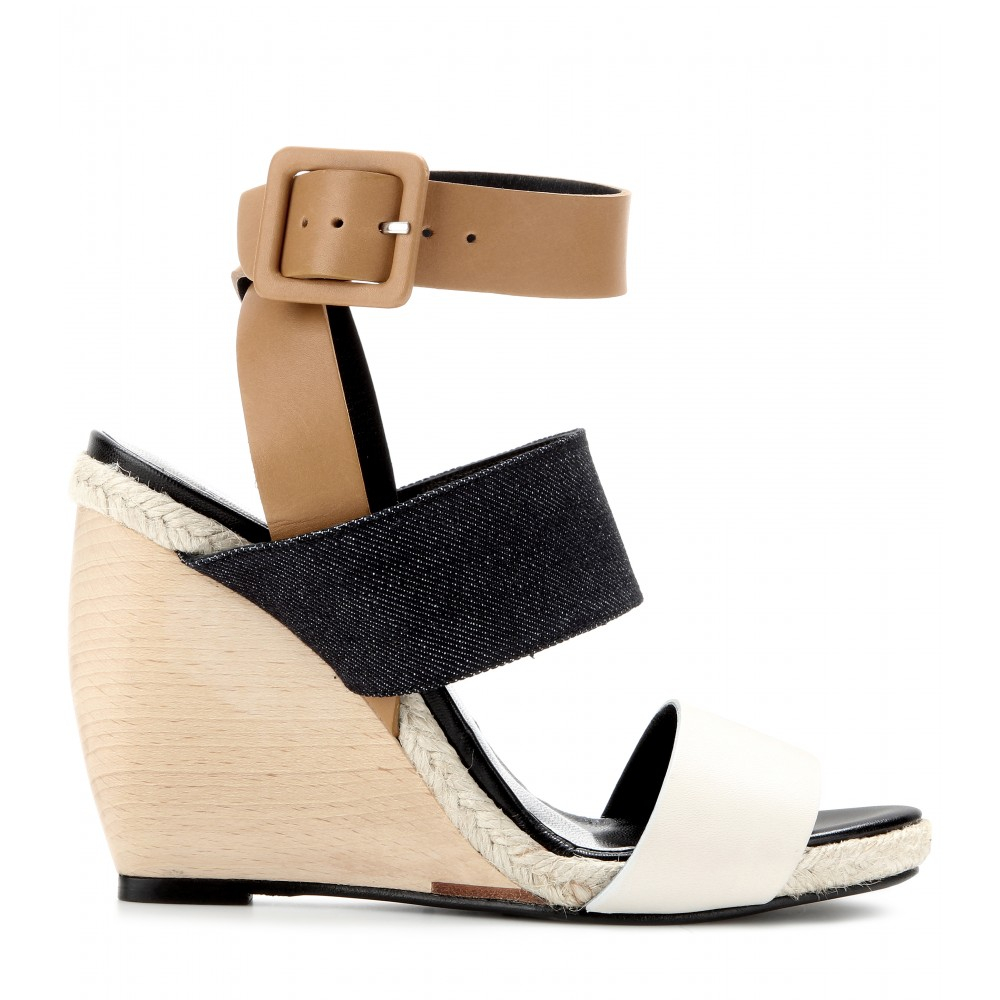 When we think of Pierre Hardy we think of contemporary cool, and these wedges fit the bill. Combining ecru and tan leather with a touch of indigo denim, the contrasting colours and textures keep this pair quirky. Try them with cropped trousers for a hint of ankle and a clear view of the sleek wooden heel. They'd look equally fantastic with a sarong and a bikini for grabbing a cheeky cocktail.
Down from £375 to under £190, this is a no-brainer investment piece that works for almost anyone.