Naturally when I think of dressing up I rely on my staple from the high street to glam me up. I have a lot (too many? No, I didn't think so either) of the high end AllSaints dresses and eveningwear. The weight of fabrics, the glorious silks and hand embellishments always make me feel special and properly dressed for evening. So naturally with party season coming up I thought that I'd take a look at the dresses of the season for inspiration.
Each of these three gowns are flawless in their own way. Simple and elegant, yet far from plain or boring, each one manages to bring the edgy styling that I love from AllSaints so successfully to eveningwear.
Firstly, a dress that debuted in NYFW, there's
Cecile
: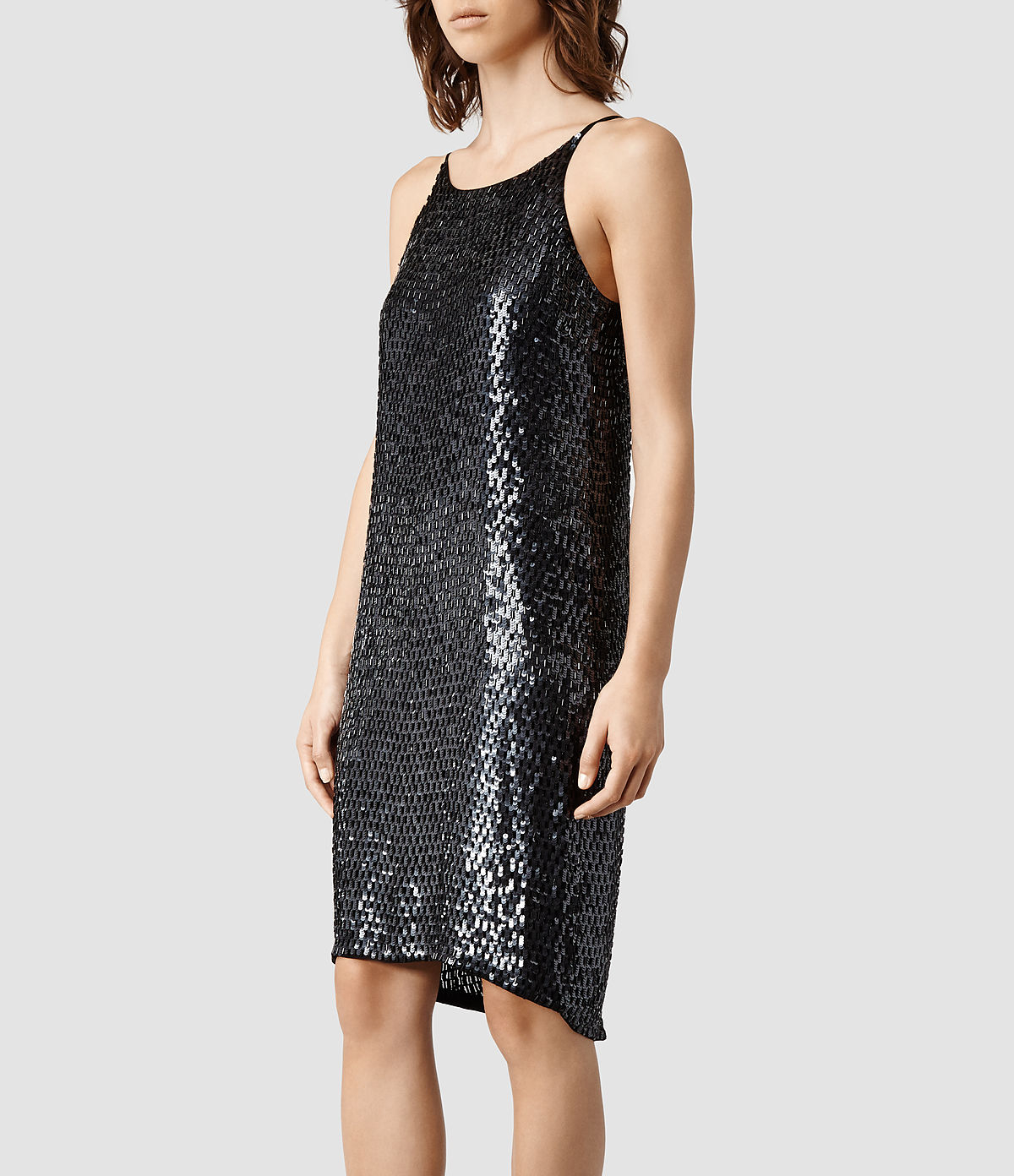 The new season embellished dresses are sleek pieces highlighted by hand-sourced components. First featured in NYFW, the AllSaints Cecile dress is a fully hand-embellished style, constructed using a unique technique altering between deep ink sequins and rectangular shaped glass pipes. Wear it with biker boots for a deliberate contrast.
Model is 5'11" and wears a UK size 10.
Next up is my favourite, called
Aglow
.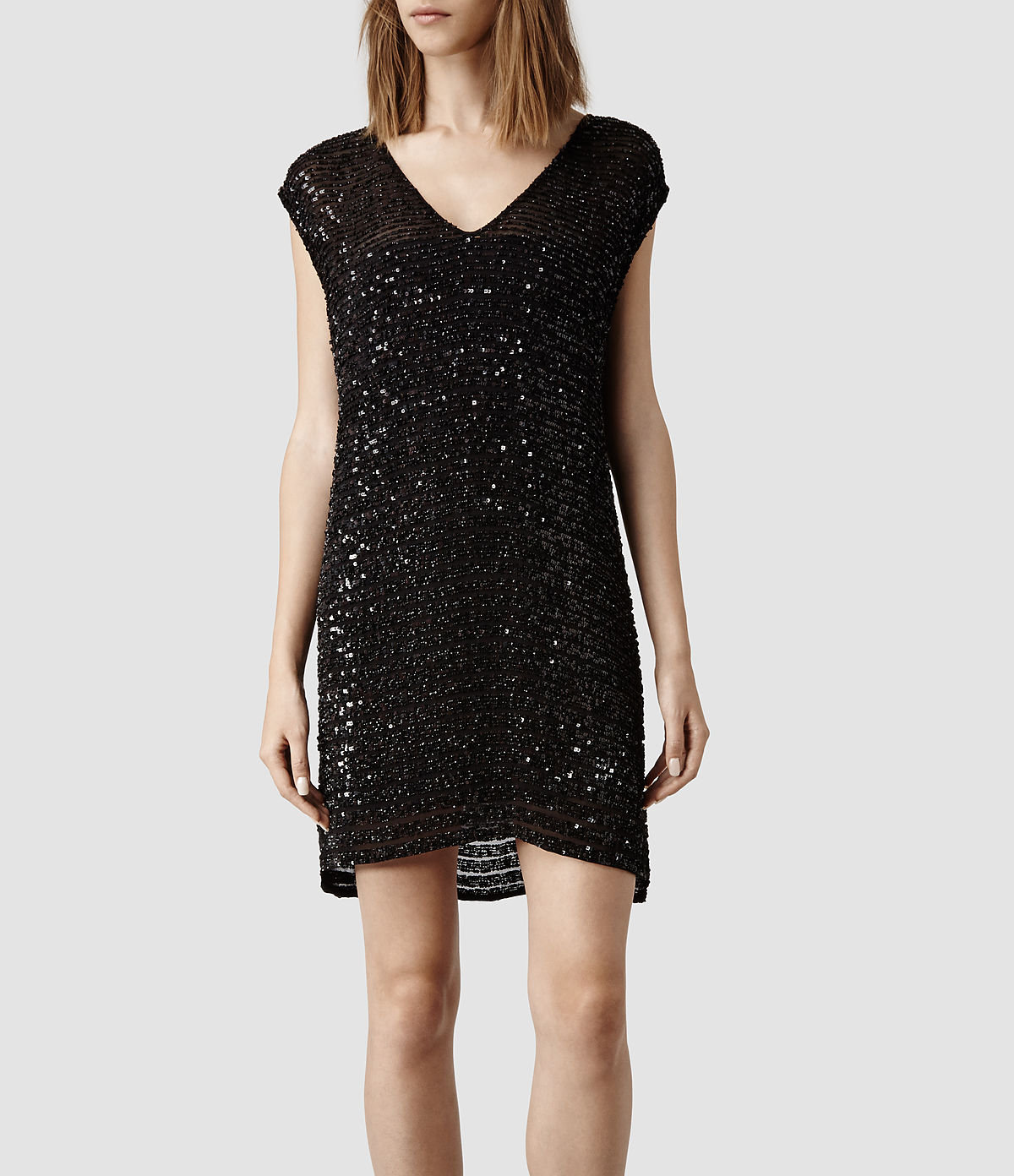 For the new season, this is am embellished dresses use hand-sourced components found in India. The Aglow dress is a stand-out evening style. A combination of beads and sequins are mixed and applied in stripes, degrading in width from wide at the hem to thin at the neckline. Again would look amazing with sky high biker boots or trainers.
Model is 5'11"" and wears a uk size 8.
Lastly, if you prefer to wear sleeves, there's
Kika
.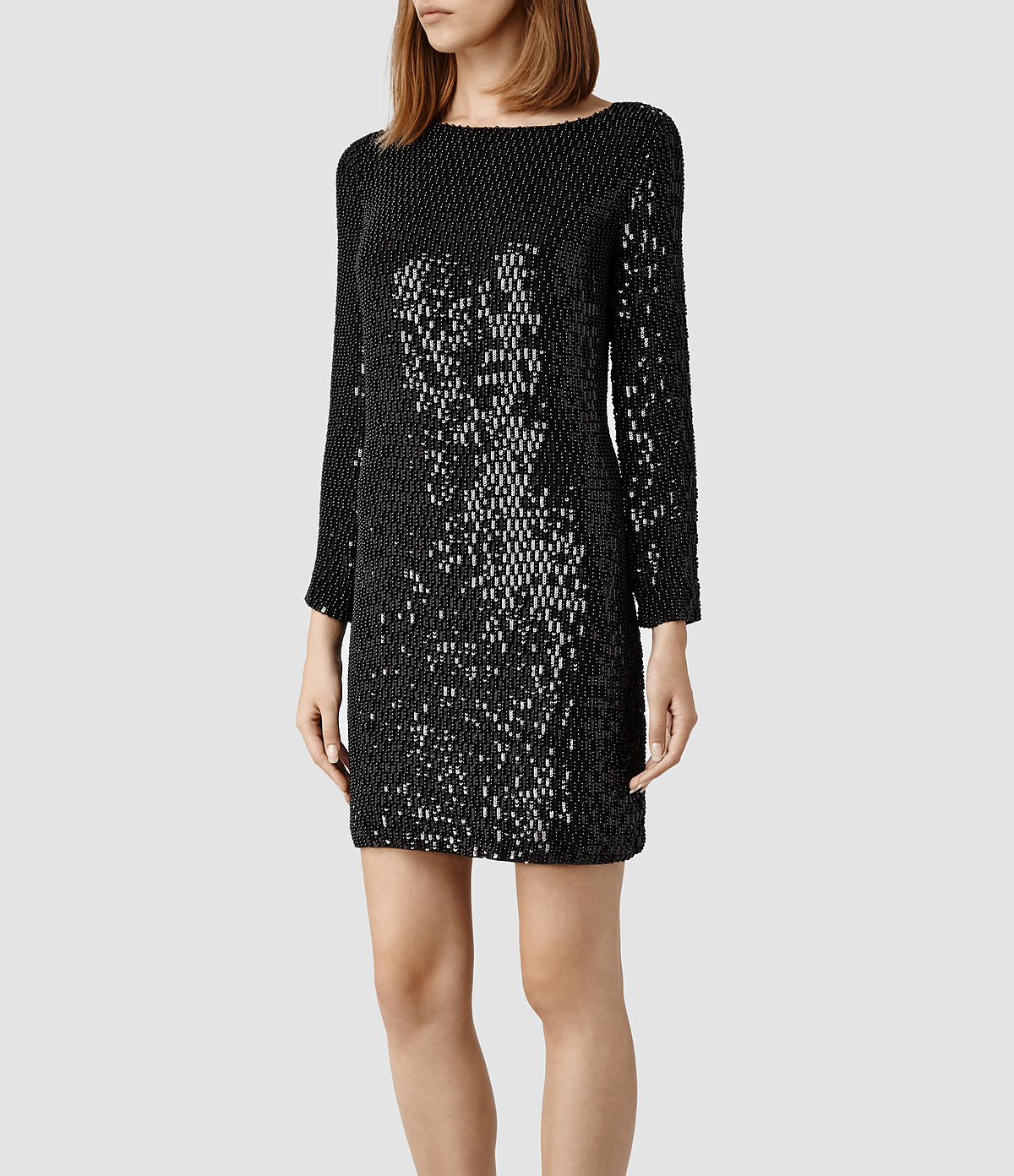 The AllSaints Kika dress was been cut on the bias (a direction of the woven that causes the garment to accentuate body lines and drape softly) with glass pipes, shiny sequins and metallic thread-work creating a grid design. Wear it on its own with bright pumps and a plain clutch.
Model is 5'11" and wears a uk size 8.
These are my dresses of the season so far.