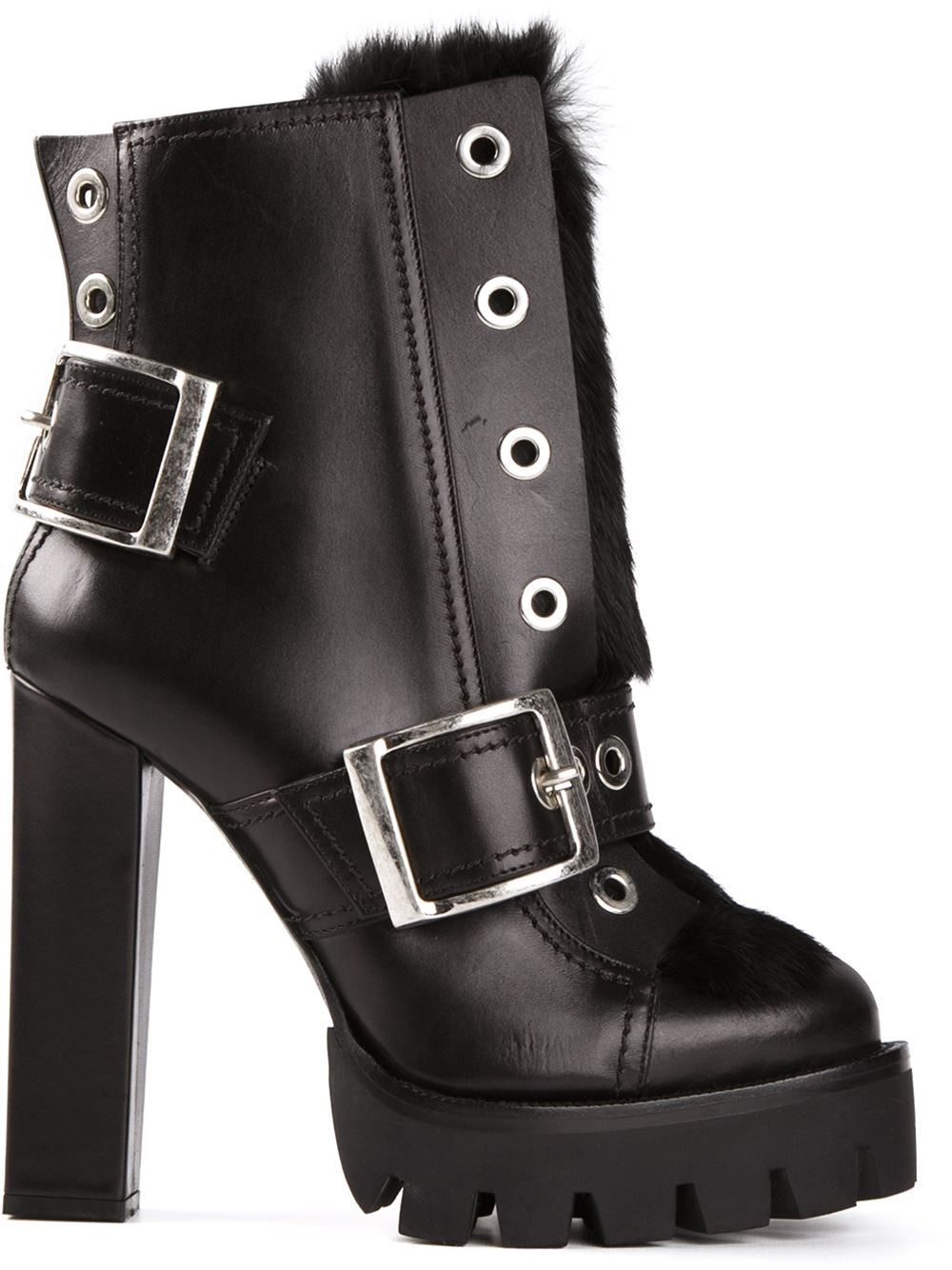 OK so anyone who's spent even a week or two following Shoeniverse has probably figured it out. The cat's well and truly out of the bag, right? 'Samantha has a bit of a thing for Alexander McQueen'. This is of course very true. I am a huge advocate of the brand in general, from shoes to tailoring, and scarves to jewellery. However, occasionally something a little odd happens and I can't quite place why, but I see an item and think it all looks a little... off. Such is the case with these boots.
On the surface they should be something that I adore and dearly covet. Black high heeled biker boots? CHECK. Silver hardware? CHECK. Touch of fur? CHECK. Cleated sole? CHECK.
I don't know why but something about the look of these boots is just not right. The back view provides a little solace and few answers. The sole is perhaps a tad too thick, but that's not enough on its own to throw off the whole shoe. The back is sleek, showcasing the gorgeous towering heel and silver tone eyelets.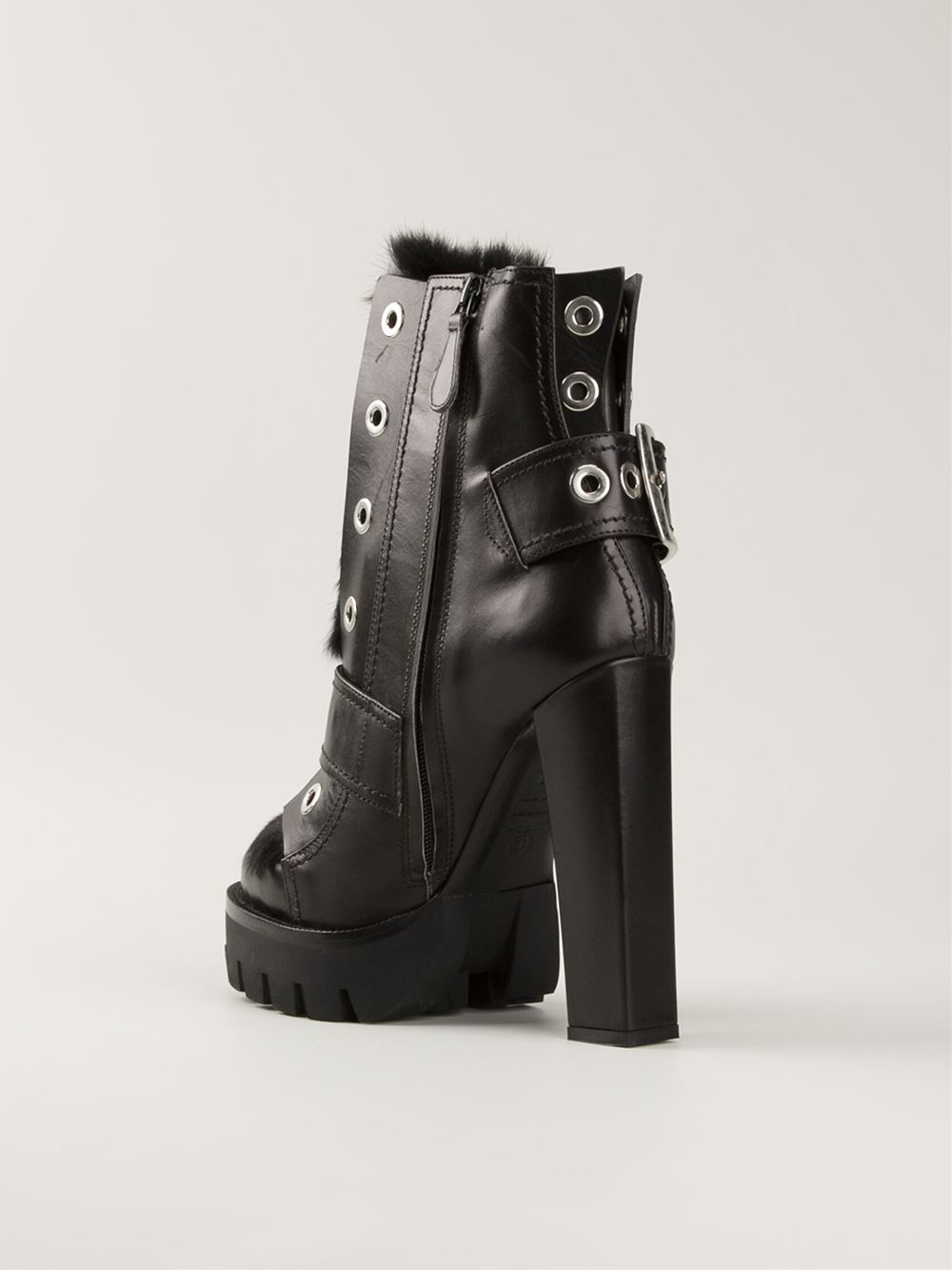 But the disconnect happens somewhere between here and the front. I think it might be the fur? It's maybe just ruining the line of the vamp? Or maybe the cleated platform is too wide? I'm just not sure. But somehow these just do not cut it for me.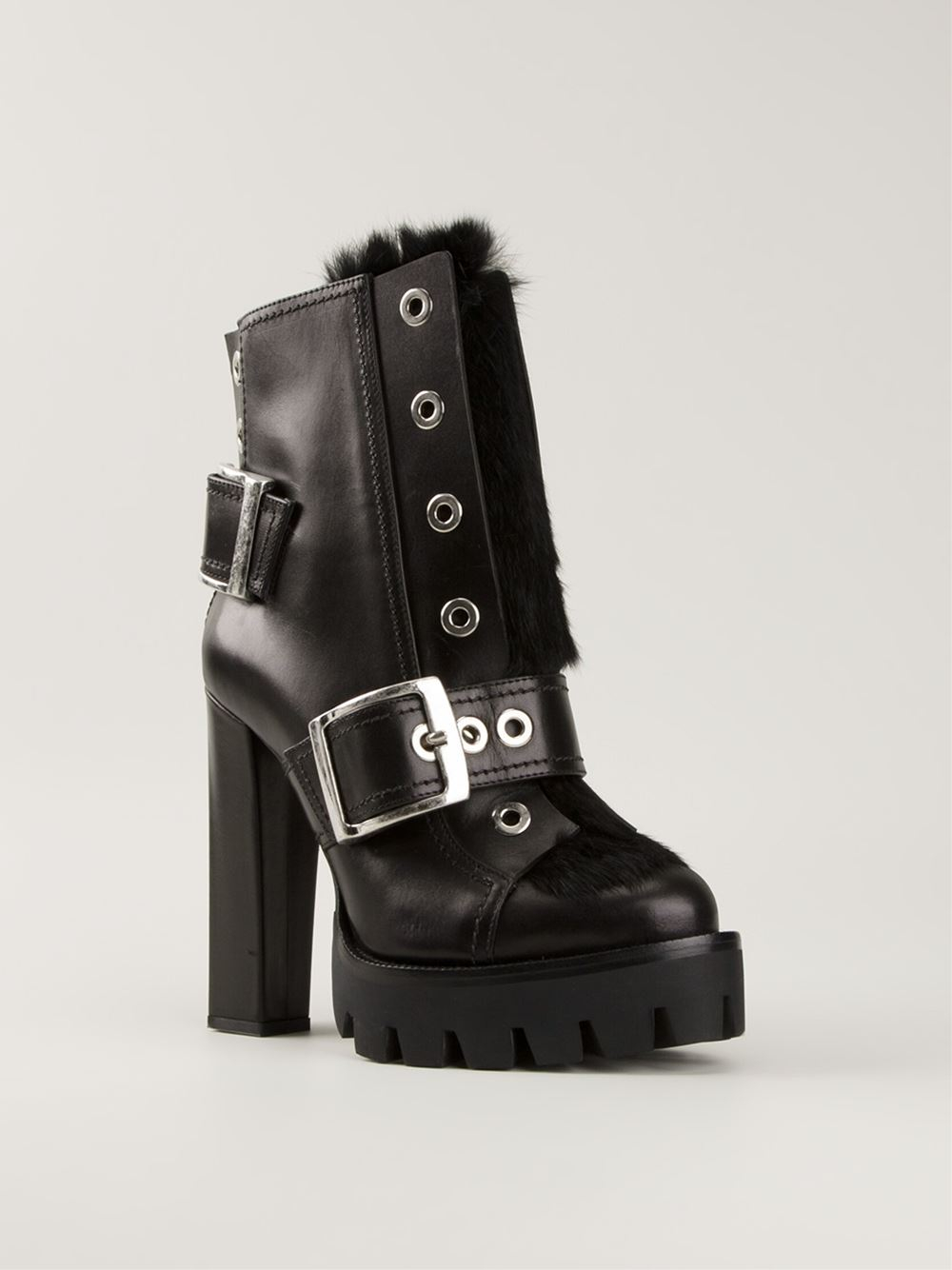 **Looks again at the front view and makes a sad face**
Am I being too harsh? Are these actually fabulous but I am just missing the point?