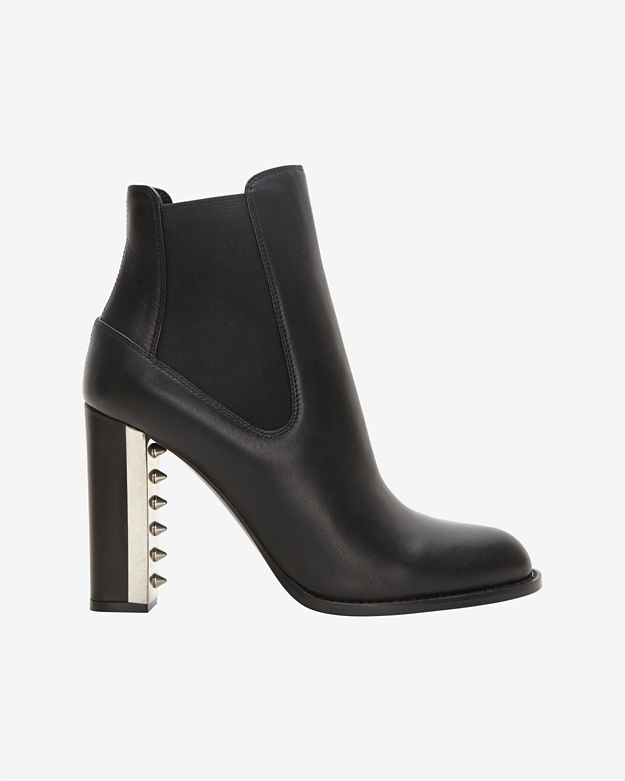 Just when I figure that here on Shoeniverse we've managed to feature just about every possible iteration of studded footwear, one of my favourite ever lines has to go ahead and prove me wrong. This studded metal block heel chelsea boot from McQueen is the perfect fusion of edgy chic and classic style. Ladylike booties that I can raise some hell in? Where do I sign up?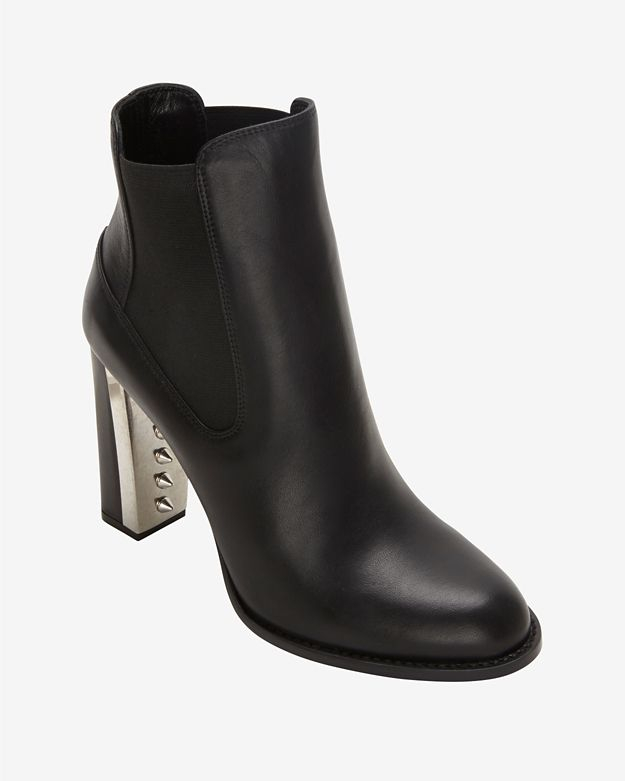 The boots themselves are irresistibly sleek and well designed. The studs just add that added edge to the overall look and make you stop and stare. The feature is almost, but only
almost
, at odds with the overall classic look of the upper and heel height. But the beautiful soft leather and slim ankle line contrasts beautifully with the deliberately 'look at me' heel feature. Even if the spikes themselves are practically hiding. I do love how from the front or back you can't even see them at all.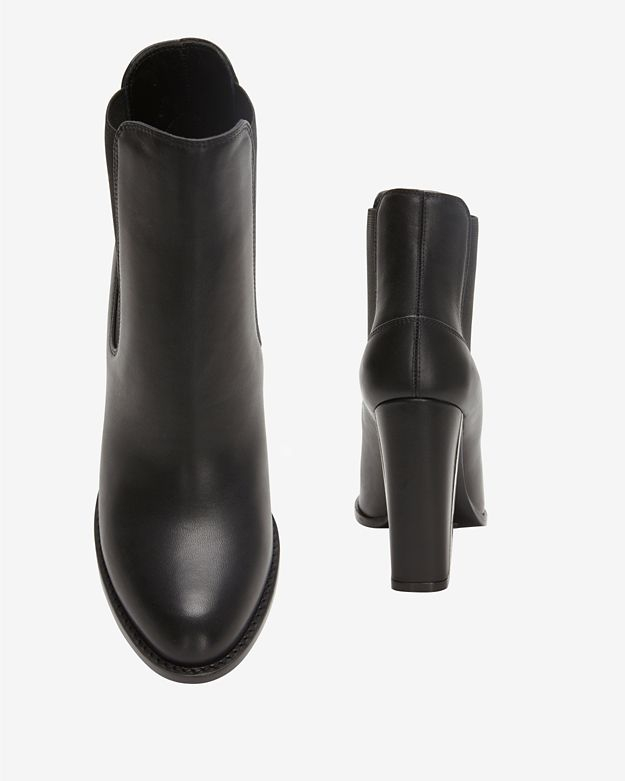 Sheer perfection. Do you love?