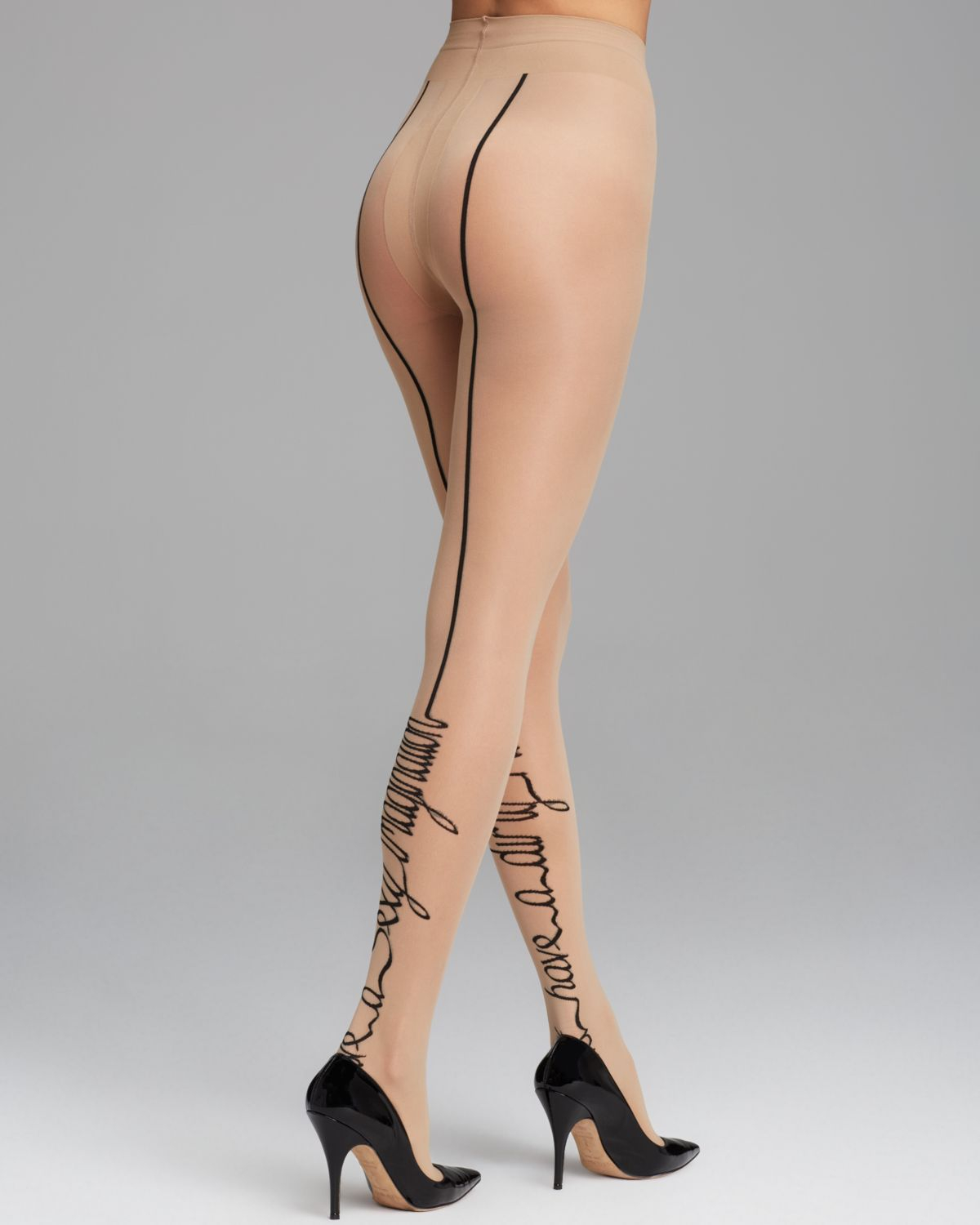 Hmm...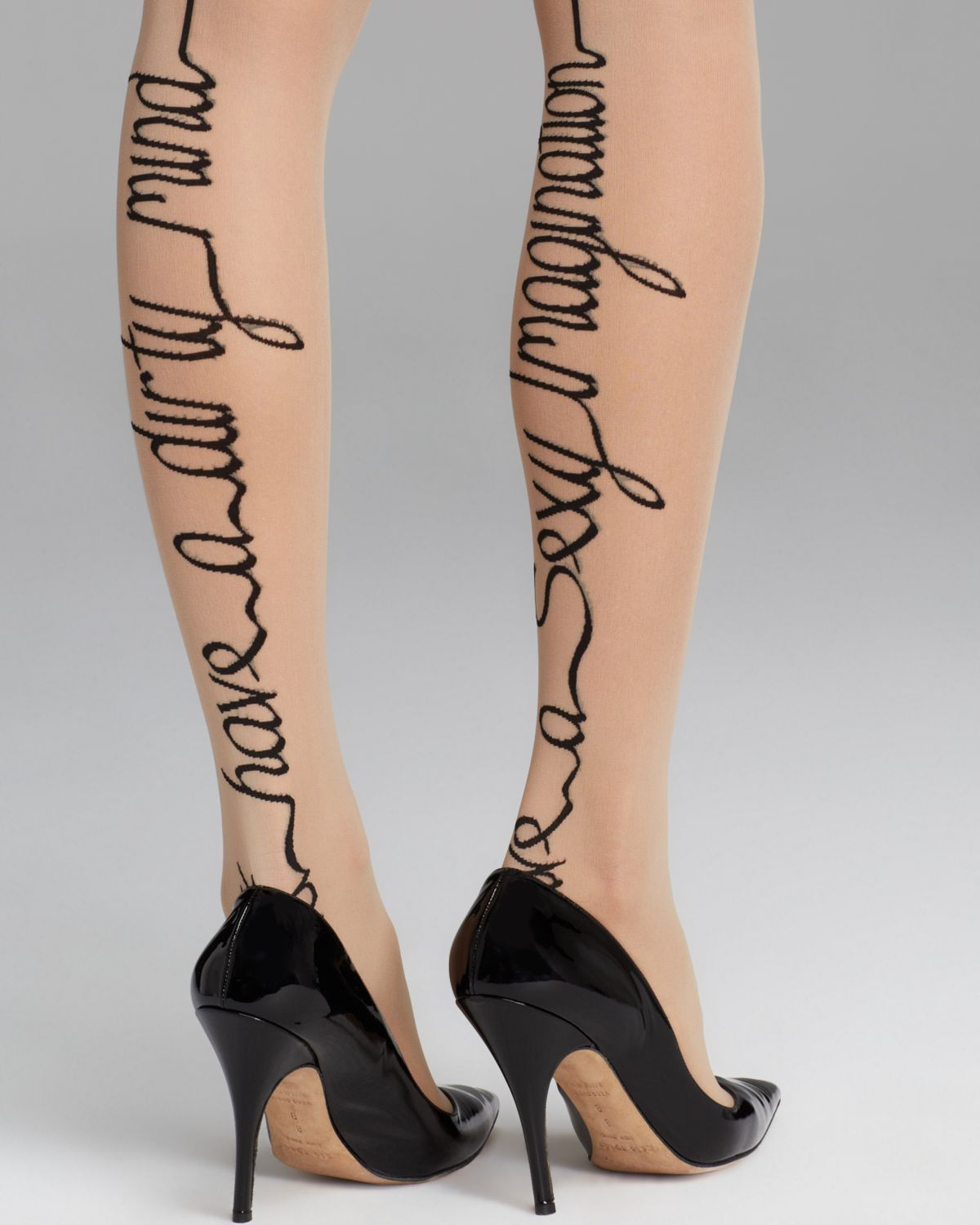 The detail on this product states the following:
Back seam with text: "I don't have a dirty mind. I have a sexy imagination."
The thing is, you can't see the start of the lines because they are in your shoes. And if these were intended for the bedroom then surely they should be stockings and not tights? And if you wear them out does it not sort of just look like you've been the victim of an attack by a virulent (and slightly messy) calligrapher?
I just... Do. Not.
Gettit
.
Can anyone out there shed some light on why these even exist? Do you like them?