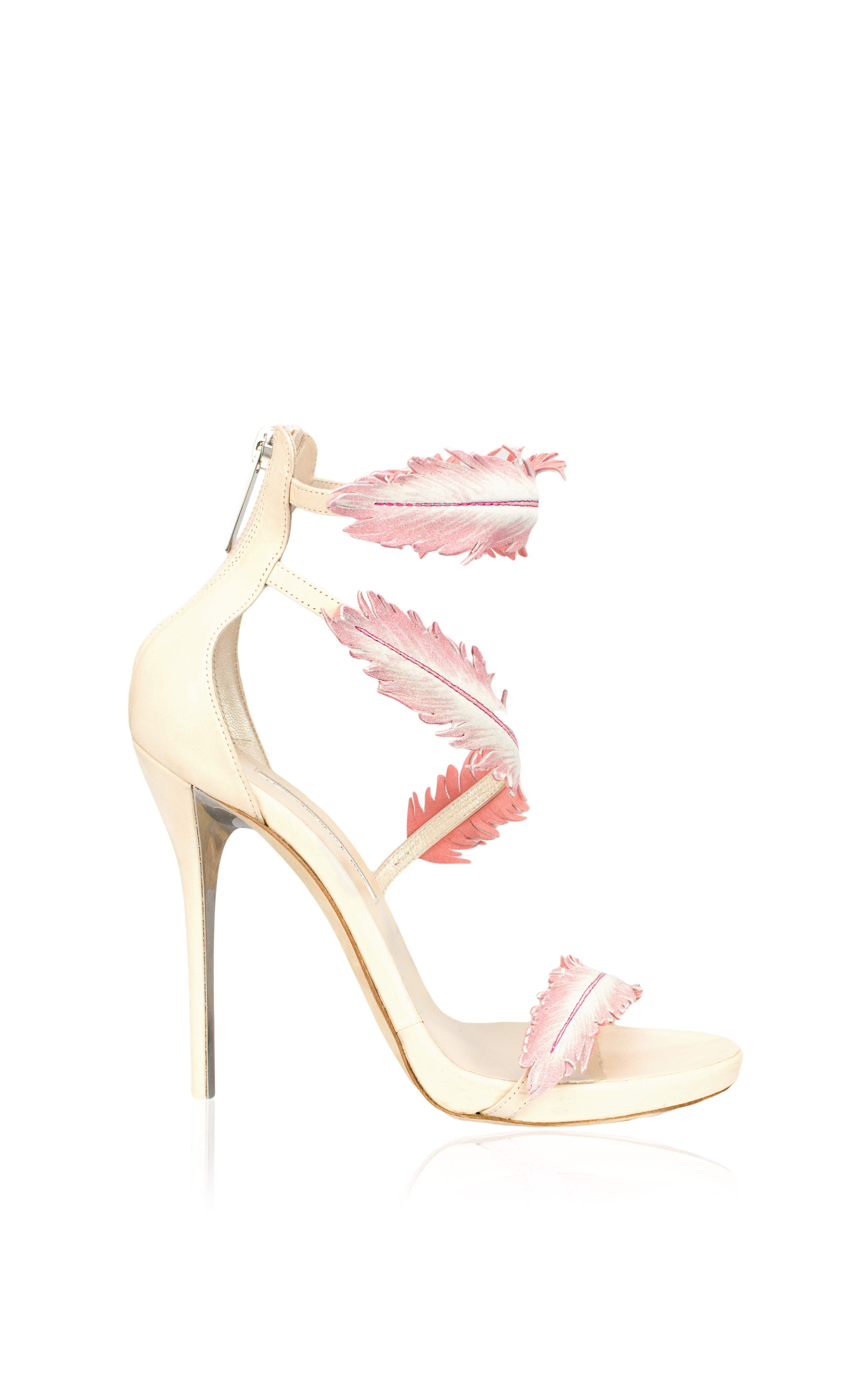 Oscar de la Renta
Pink Aliah Wrap Around Suede Sandal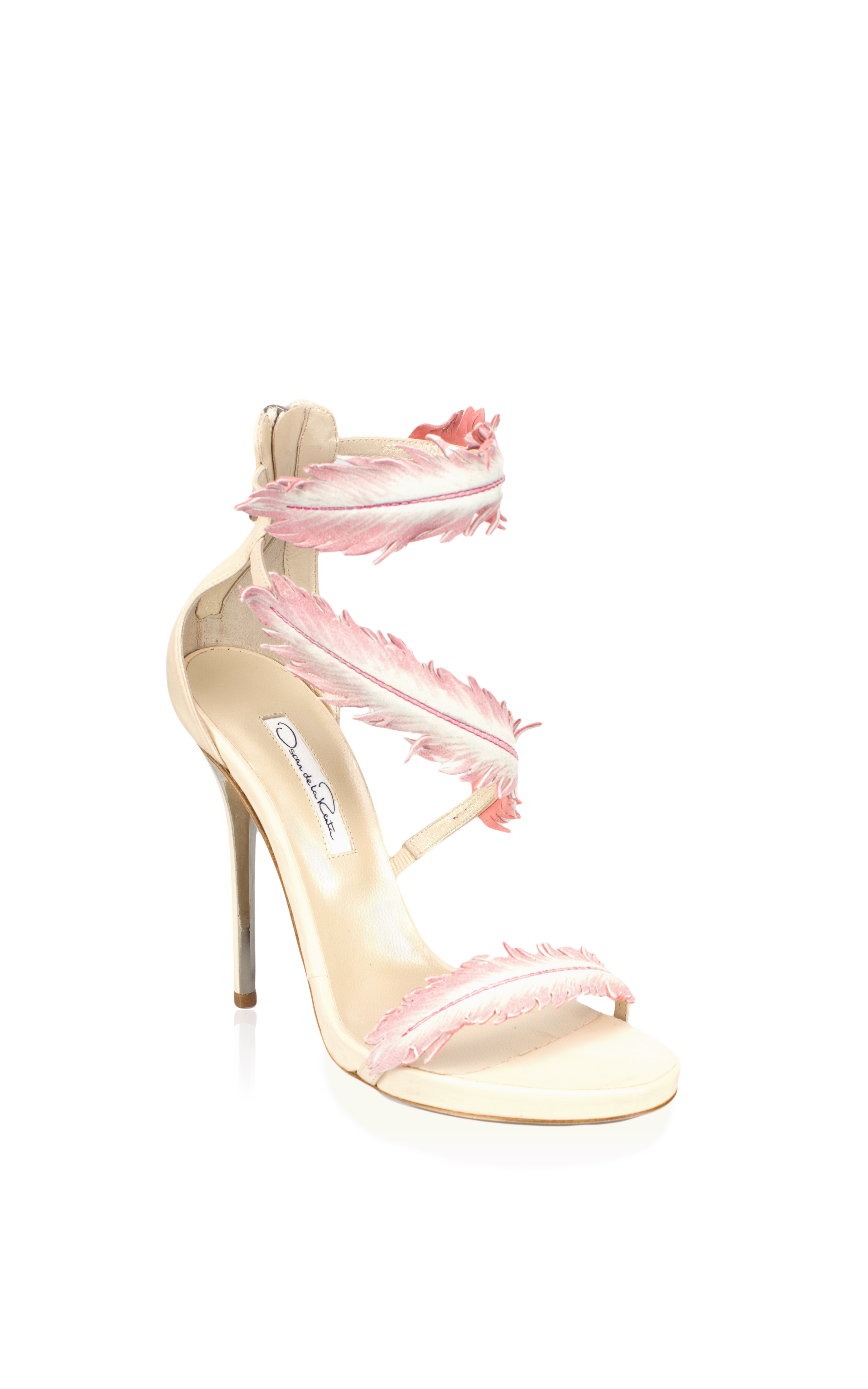 These Oscar de la Renta high heel sandals features a nude suede base with fresh colored feathered shaped straps that wrap around your foot and ankle. The effect is created from a natural feather cast and hand painted on a soft suede.
But don't worry, they don't just come in pink...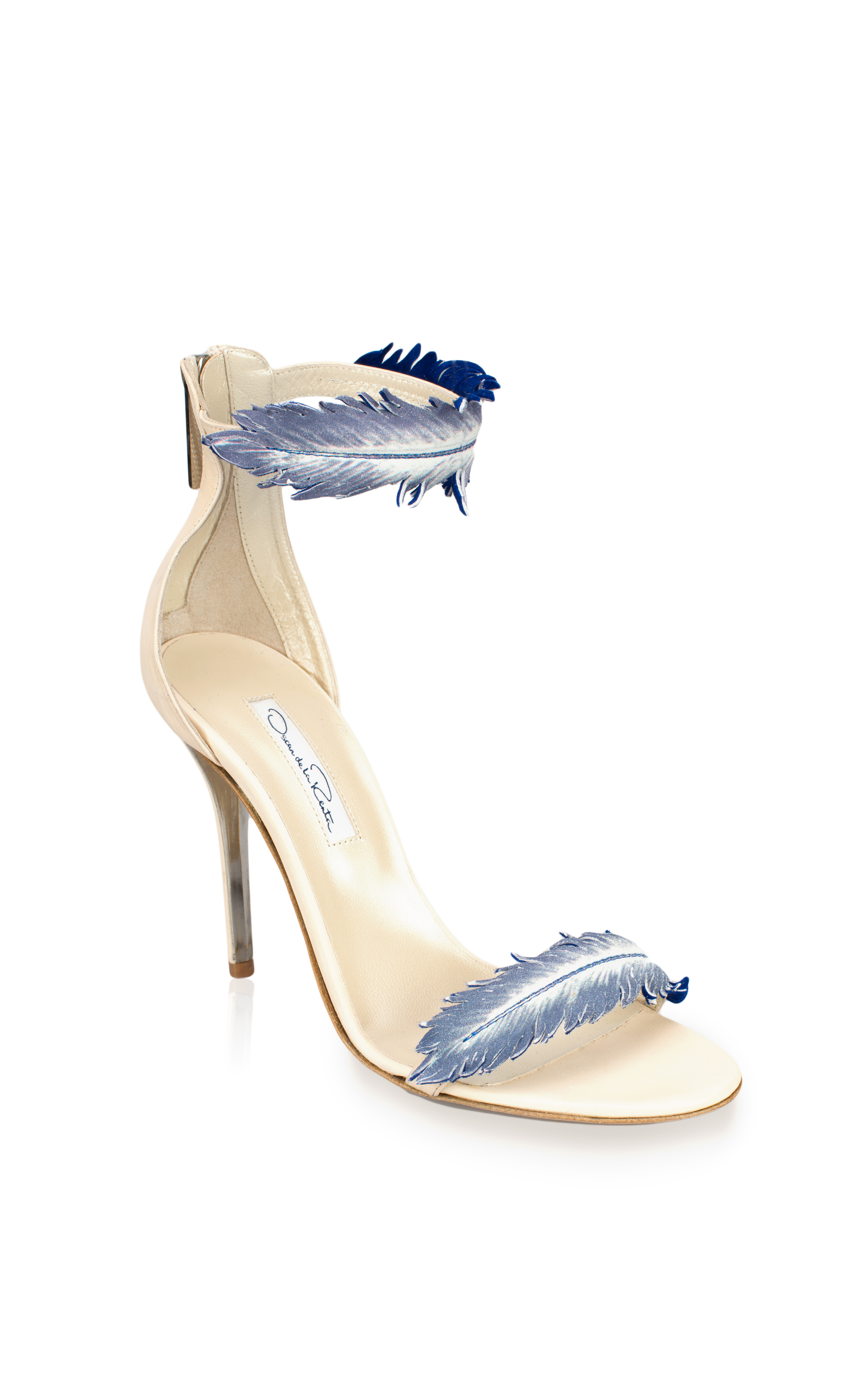 Oscar de la Renta
Blue Aubree Ankle Wrapped Suede Sandal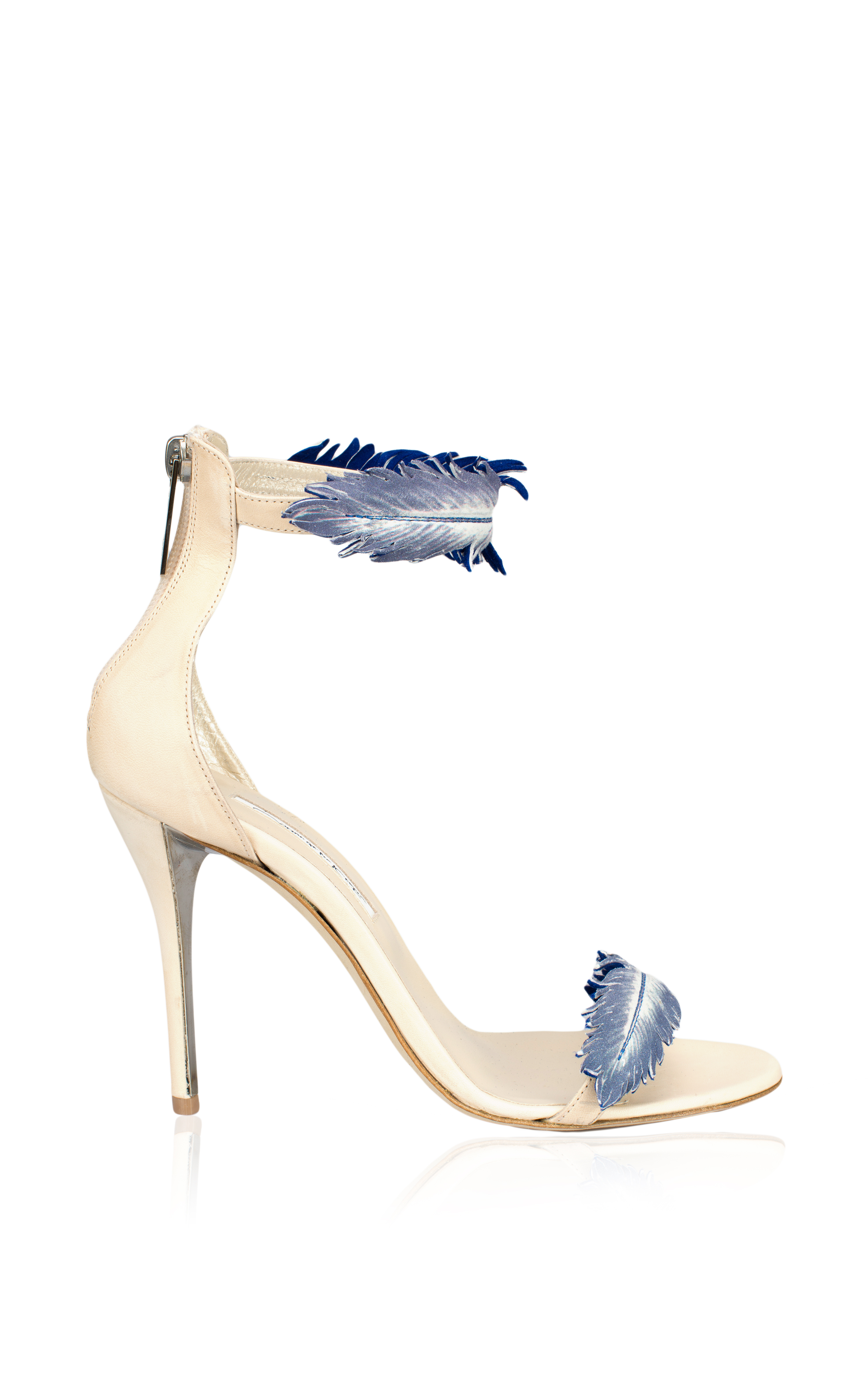 Aubree in deep blue seems more grown up. She's businesslike somehow despite being essentially the same shoes. It's always interesting to see shoes that change so much when the only difference is the colour. Well, this one has one less strap, but you know what I mean.
Oscar de la Renta
Abigail Metallic Green Feather Sandal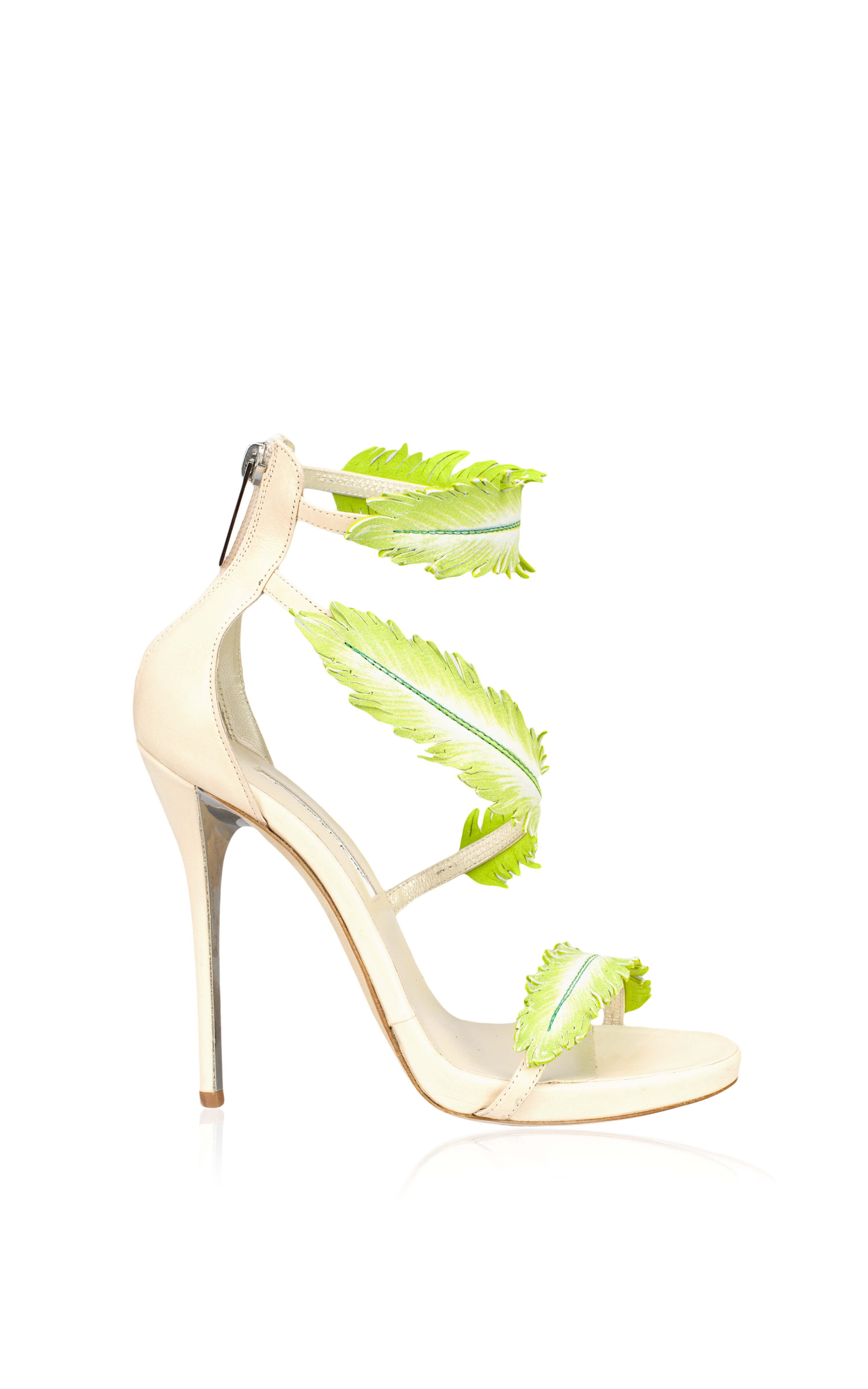 Abigail, in green is flirty, Springtime, or perhaps even an Oscar worthy shoe. This is my favourite of the colours by some way, although the style is deliciously feminine and I'd happily own all three! #swoon