Buy them now
Aah, good old UGG boots. They've been a staple in many of our shoe closets for many a year by now, and I am sure I'm not alone when I say that I'm in no way ready to move on in terms of Winter footwear just yet. I do still have classic boots in fact (what I like to think of as the 'original UGGs') but I do always get a little bit excited when I see what new things they have come up with every year.
I had a pair of gorgeous
deep brown Grandle boots
as one of my Christmas presents last year which are simply amazing. UGGs meet biker boots? What's not to love. And these follow a very similar theme...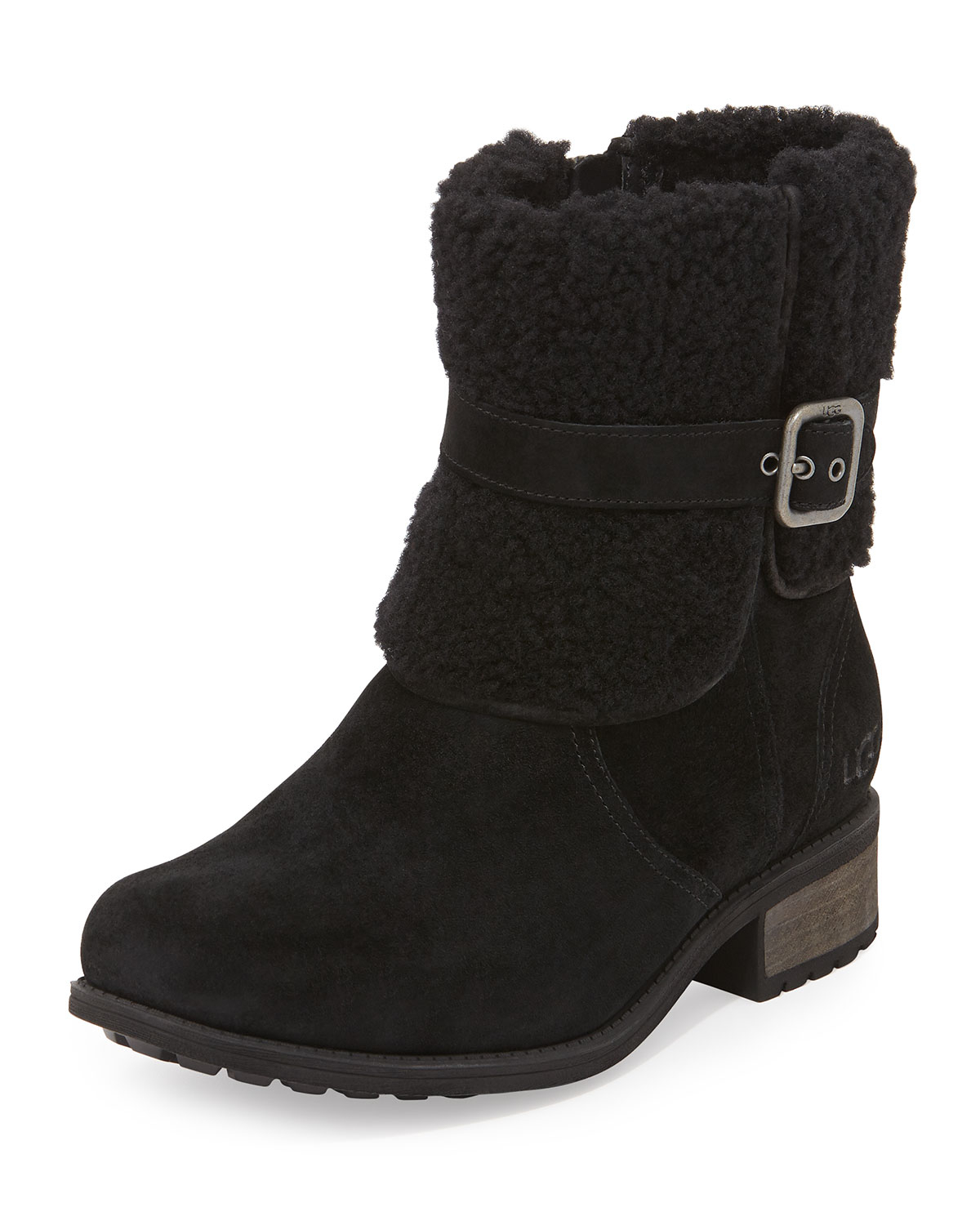 I think I may have to add a pair of these to the collection. I currently have about five pairs of UGGs I think. If you've never had a pair or if you just fancy a change from one of the classic styles, then why not give Blayre a try? And if you already own a pair and have anything to say about them then please let me know in the comments!