As regular readers will know, I am very much an Ash convert. I was openly sceptical about the notion of wedge trainers at first, and to be honest I still maintain that most of them look pretty dodgy. My notable exceptions to this rule are my personal favourite - the
Nike Dunk Sky HI wedges
, but also in contention are the range from Ash. I do love their use of colours, they look classy and wearable. The cheap knock-offs just can't come close. When it comes to non-Nike wedges, Ash are very much the real deal.
I also adore the Madonna wedges, however those are out of stock too /sadface...
The gorgeous shoe boots (above) are out of stock at the moment - but I will make them mine, you wait and see! In the meantime feast your eyes on Bowie in midnight blue, and Thelma in a gorgeous muted purple colour they have called 'prune'. Details and shopping links below. I think my favourite is probably Thelma, but I am captivated by the blue suede used in this particular Bowie boot.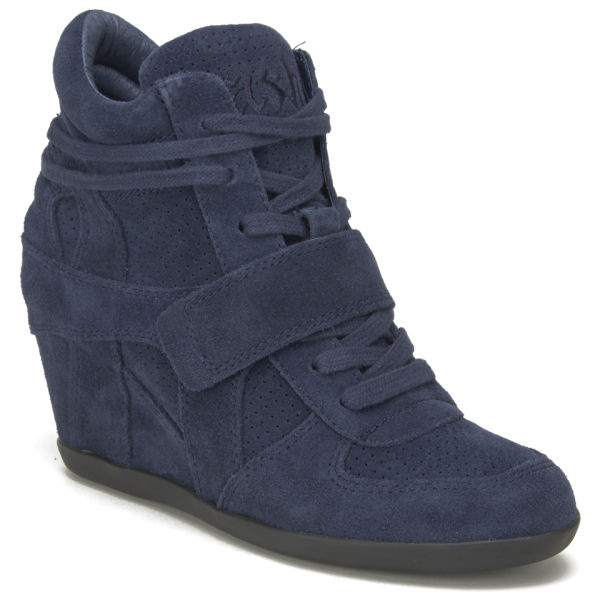 ASH WOMEN'S BOWIE SUEDE HI-TOP WEDGED TRAINERS - MIDNIGHT
£169.00
Made from soft suede and set upon a rubber sole and three inch concealed wedge, the Ash Women's Bowie Suede Hi-Top Wedged Trainers in midnight blue exude sport-luxe style. Featuring a stitch panel design, the trainers have a seven eyelet lace up front and a Velcro strap over the vamp whilst the almond toe and padded collar complete the design.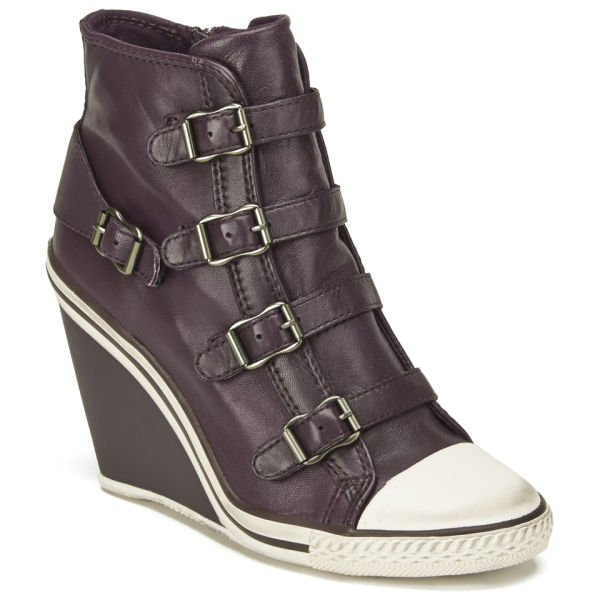 ASH WOMEN'S THELMA LEATHER WEDGED TRAINERS - PRUNE
£149.00
The Thelma Leather Wedged Trainers in burgundy from Ash combine style and comfort with 5 buckle fastenings, a side zip and a heightening 3.9" wedge heel. The soft leather trainer exudes an edgy off duty look, accentuated with stripe detail to the trim of the rubber sole and a rubber toe cap boasting a distressed finish.