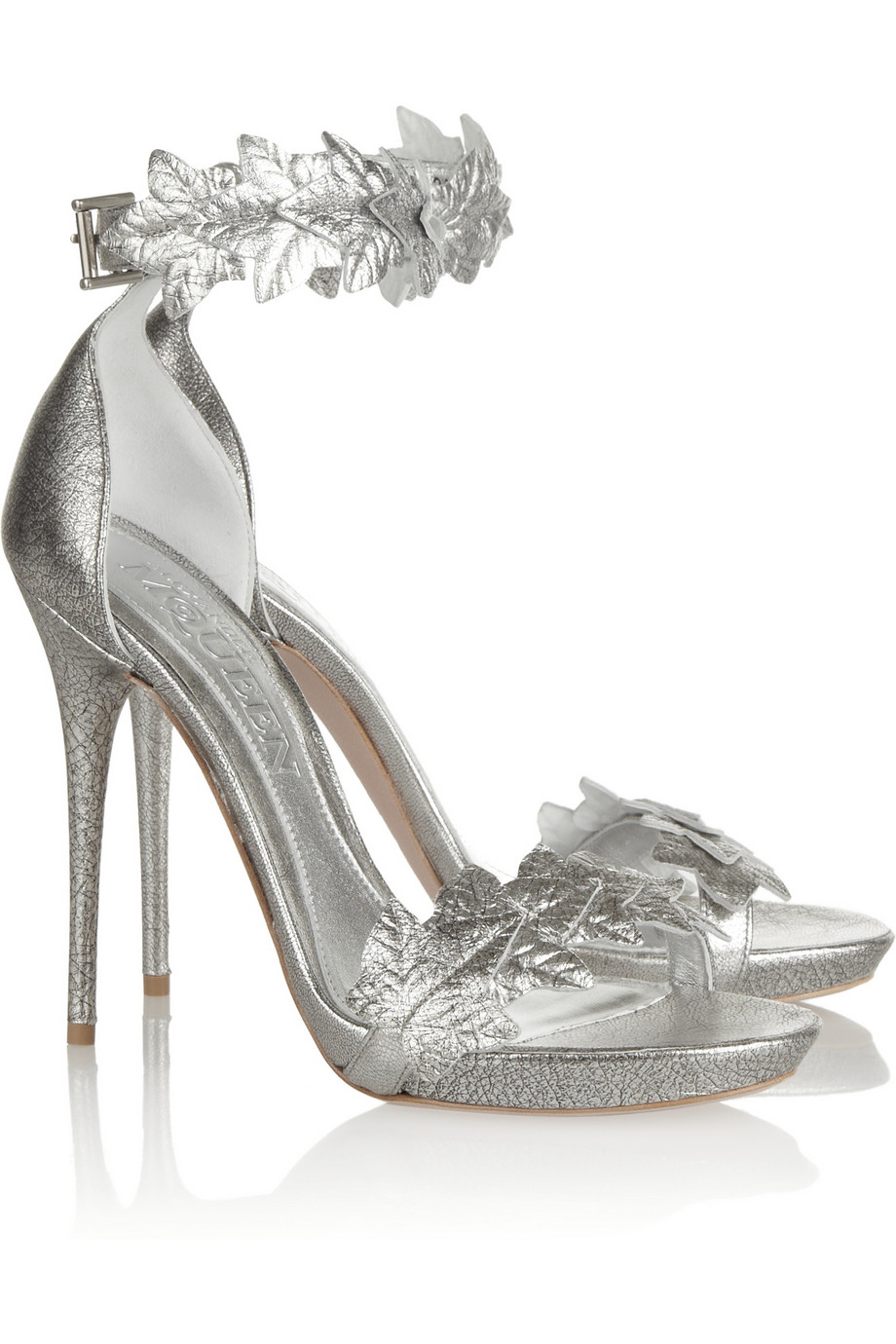 It's my last day at my current job (woohoo - I am SO happy to leave!) and then I am off to pastures new next week which I am super excited about. I am almost as happy as I was when I first saw these silver beauties from Alexander McQueen.
Sarah Burton
has come up with a pair of almost ethereally beautiful heels, and the entire collection is fantastic. I may have squealed out loud and bounced up and down in my chair.
Maybe
.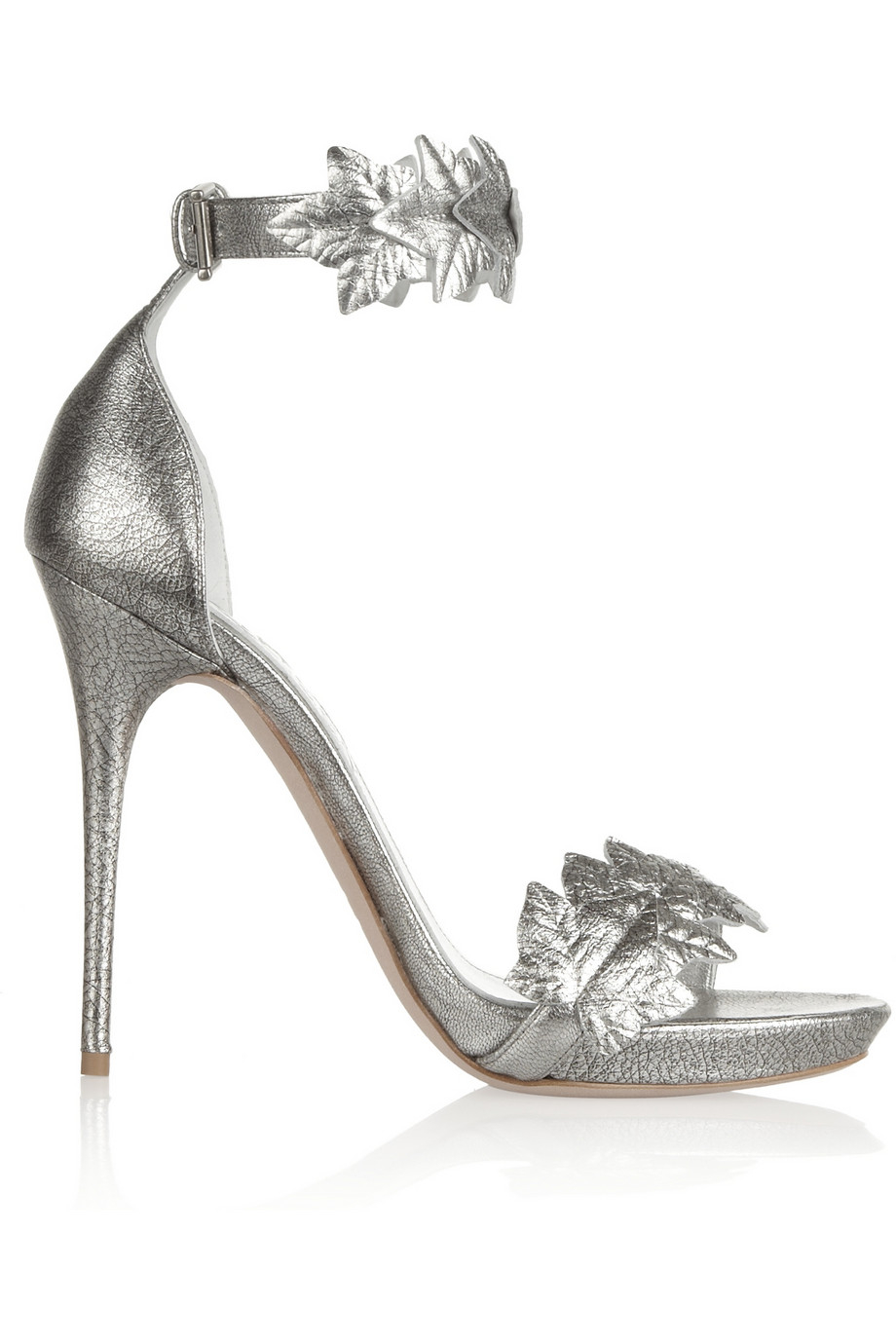 "Wild Beauty" was Sarah Burton's inspiration for Alexander McQueen this season. These Italian-made silver textured leather sandals have straps crafted to look like leaves. I want to wear them with tailored capri pants and a boxy tuxedo jacket.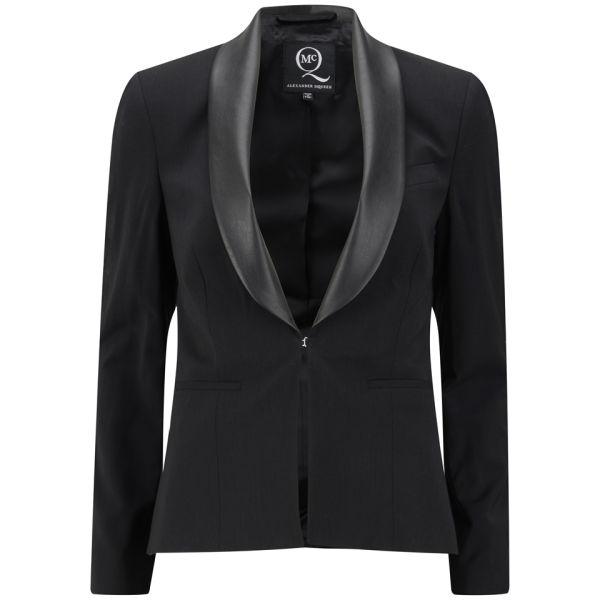 MCQ BY ALEXANDER MCQUEEN
Black Tuxedo Jacket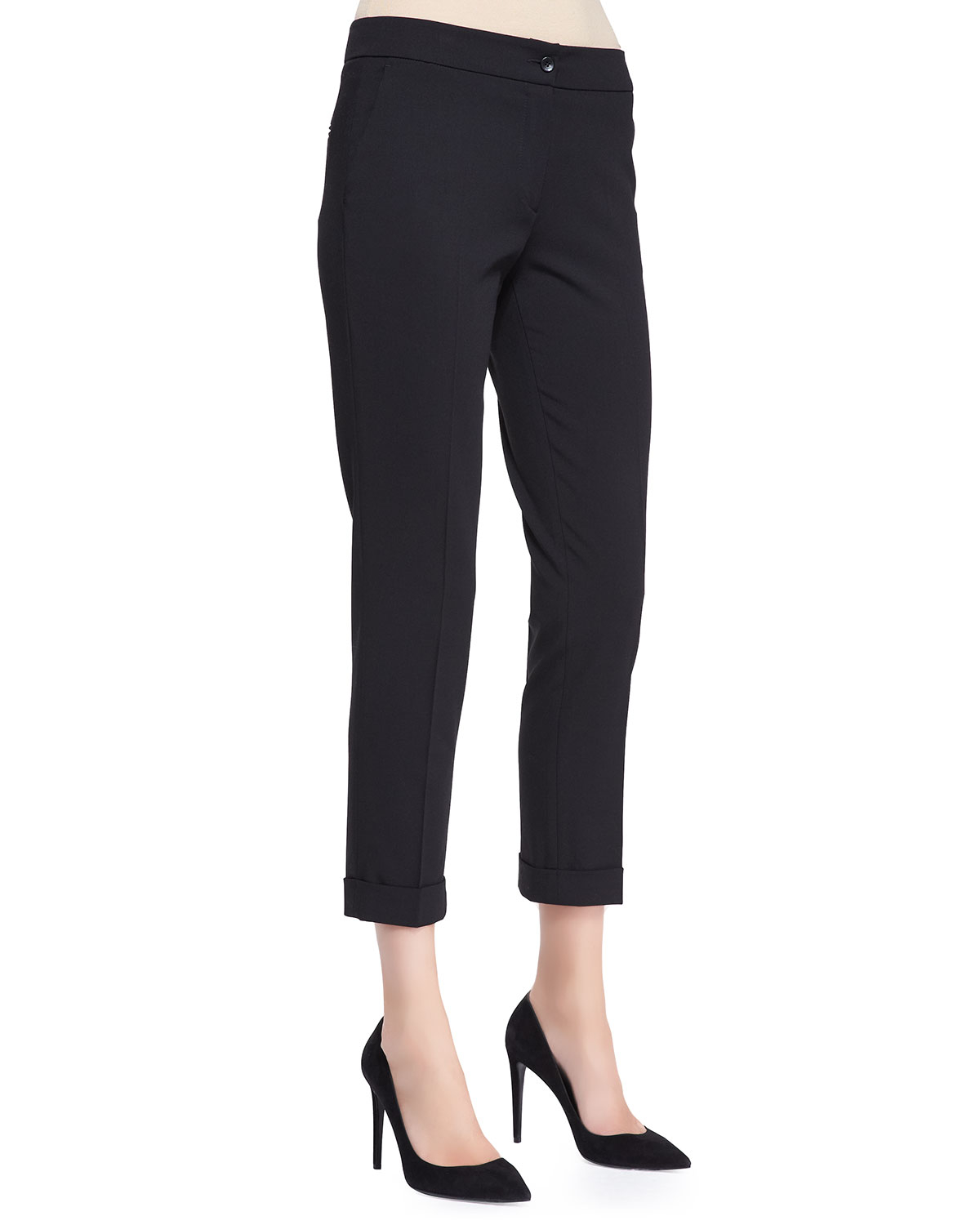 ETRO
Black Serged Front Zipcuff Capri Pants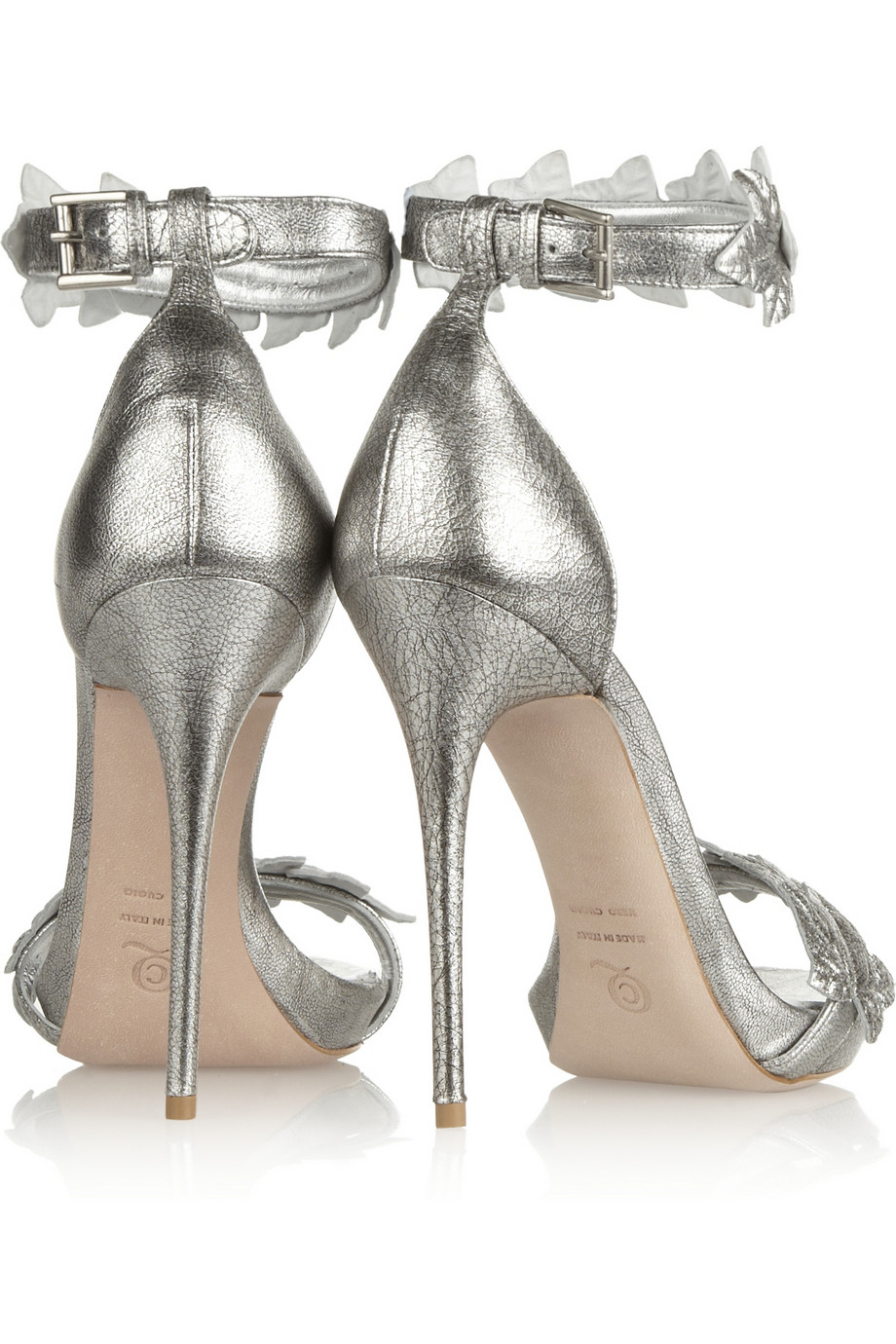 They look even better when worn (see below) and are a thing of exquisite beauty for a beautiful day. Have a great Friday everyone and a wonderful weekend x