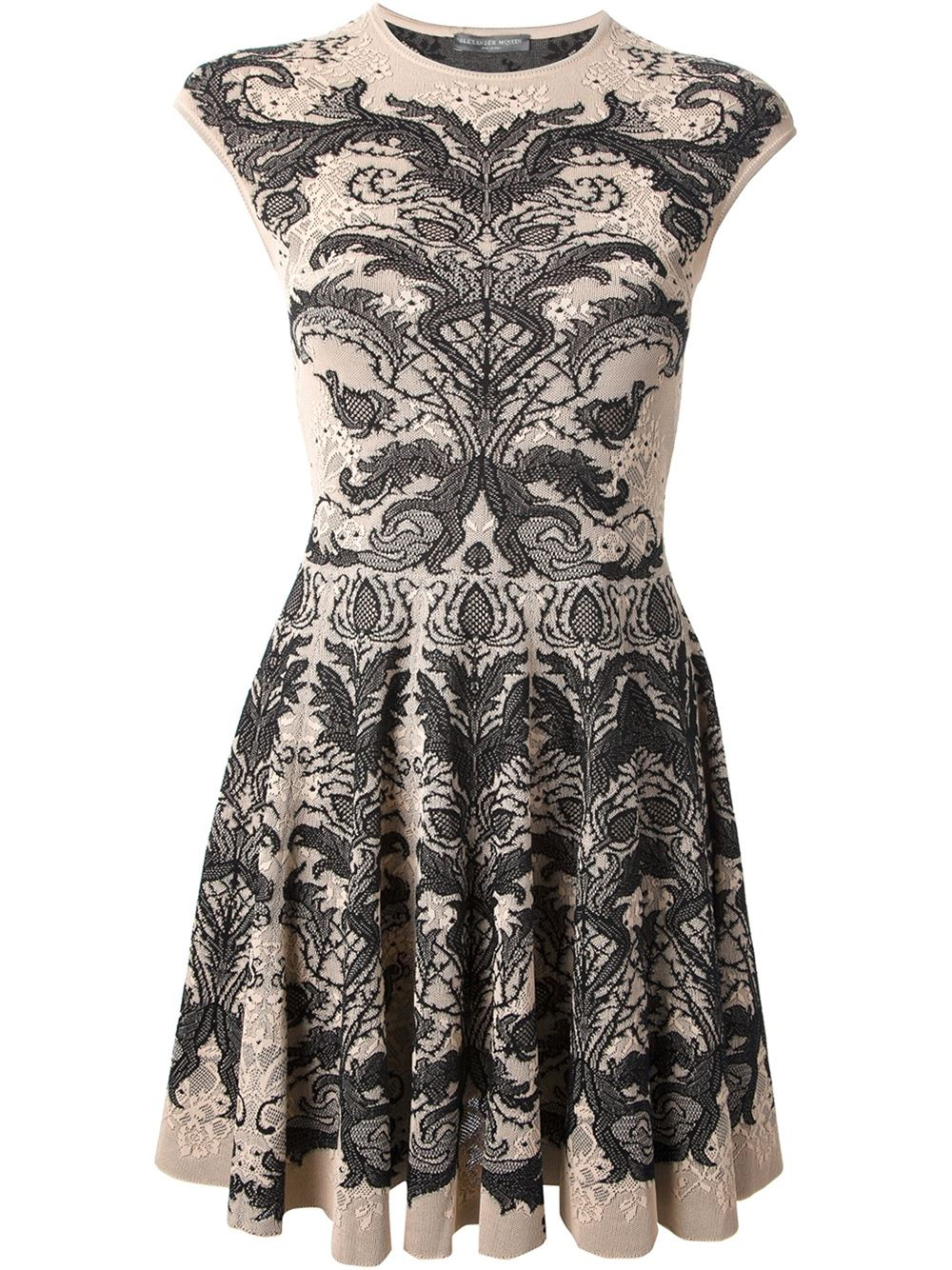 Alexander McQueen
Pink Thistle Jacquard Skater Dress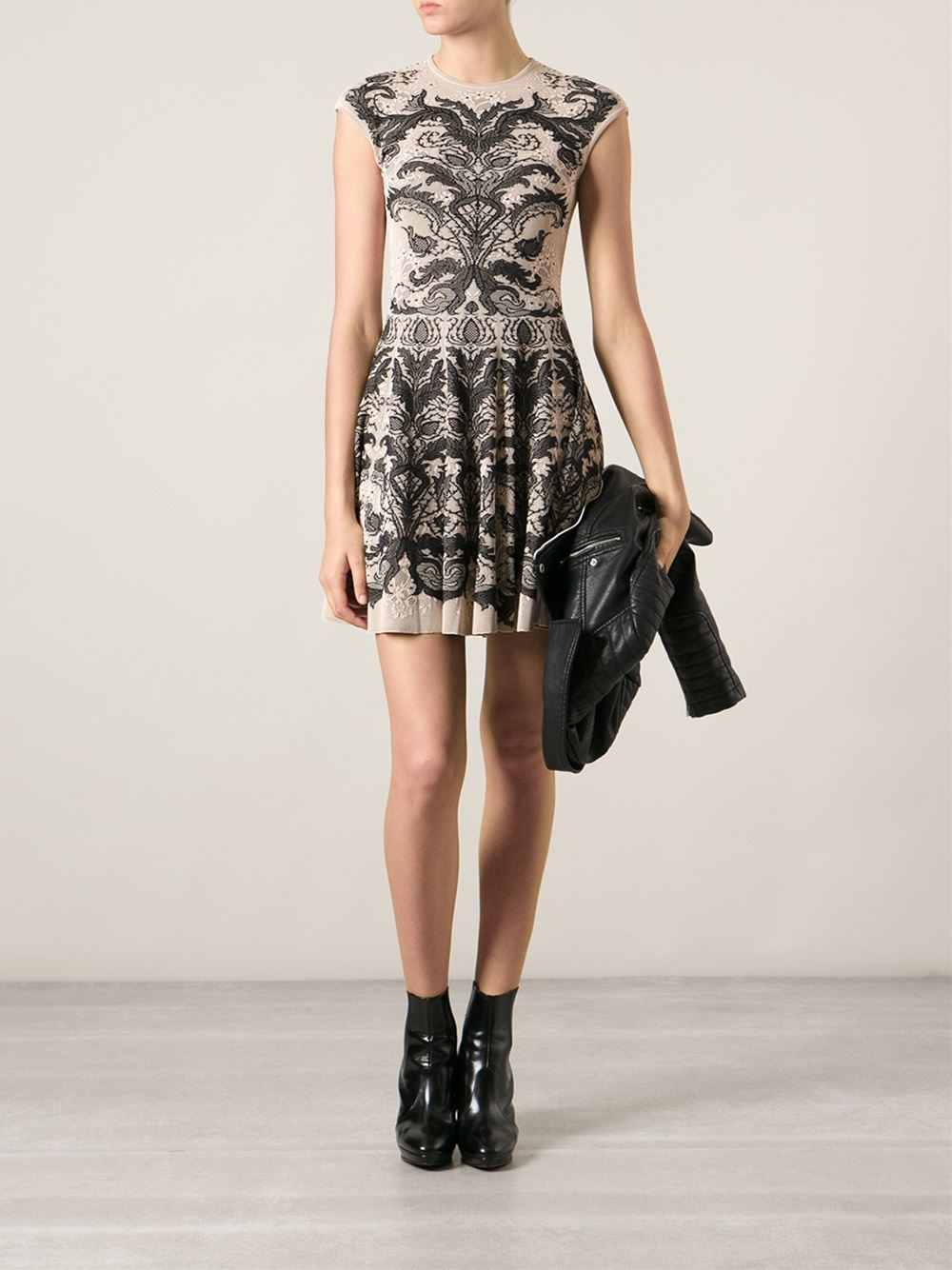 Of course, it's no surprise, with a long long history behind me of adoration for McQueen, that I love this little dress. The cut, the fabric, the line of the skirt, the muted colours and the easy to wear shape is simply perfect for me. It comes to a good short length - flattering but not knicker baring if you have happen to need to bend over after you drop your keys on the train - but short enough to be truly flattering.
And it just cries out for ankle boots. But rather than head-to-toe McQueen, this works equally delightfully with a dash of Zanotti.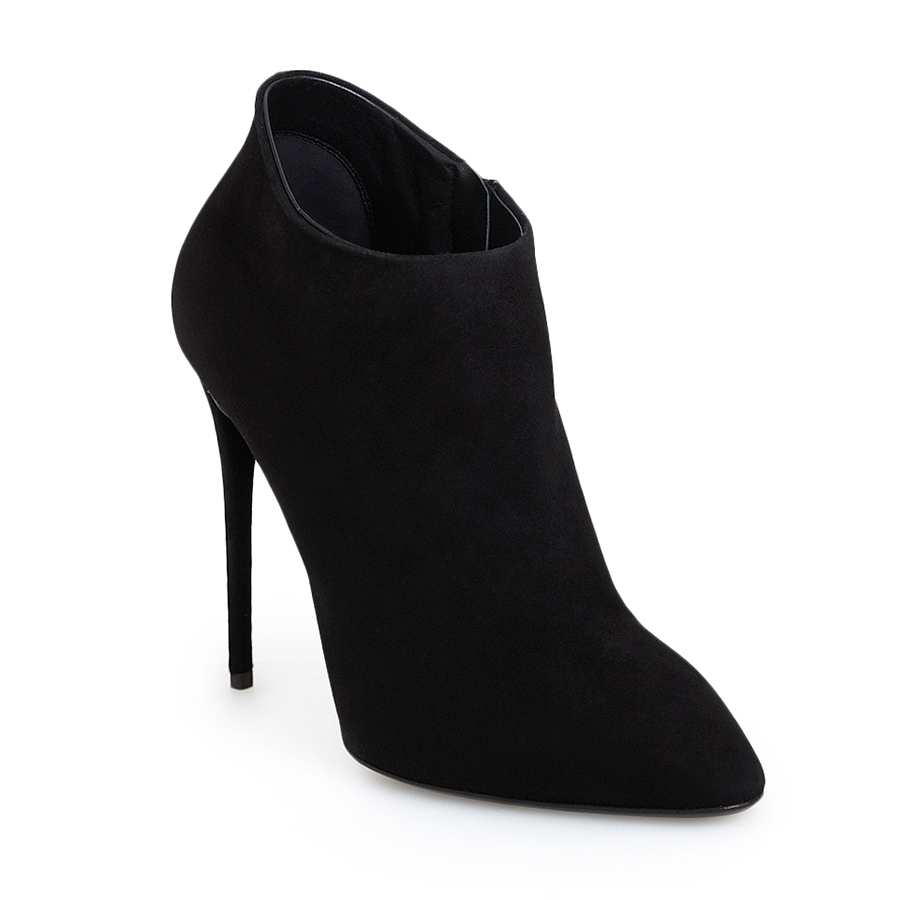 Giuseppe Zanotti
Olinda Black Suede Bootie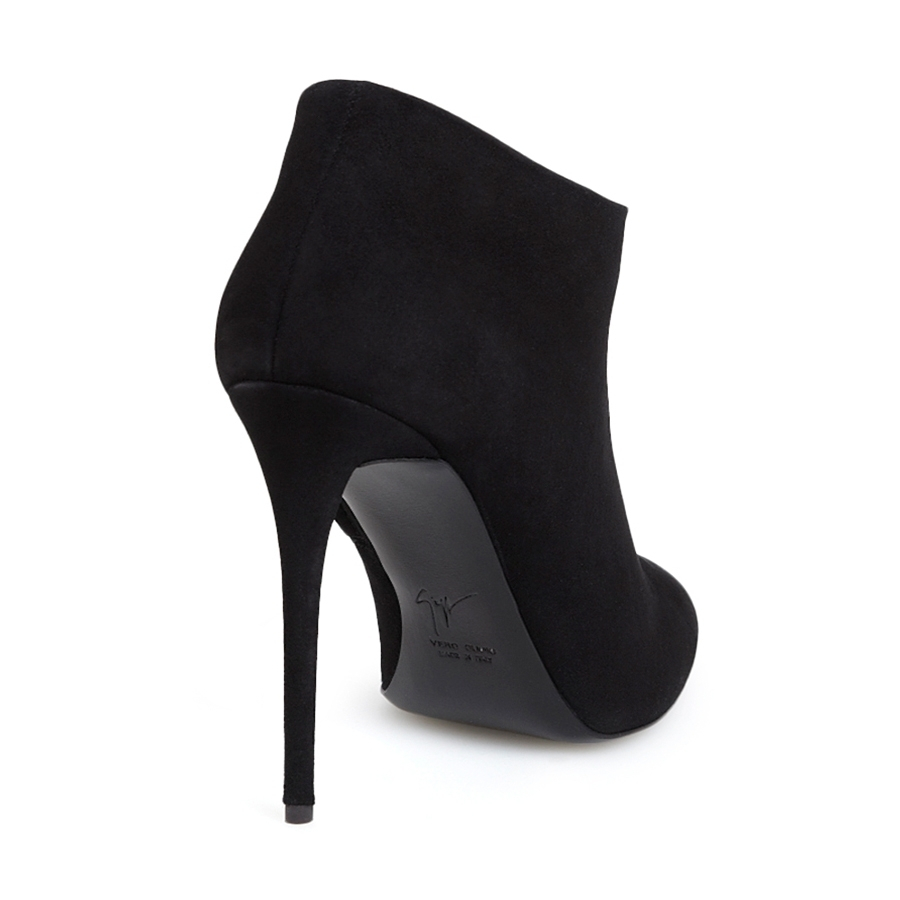 The Olinda boots are far and away my favourite Zanotti style of the new season so far, and would work with tights and shorts, jeans, and just about anything else you can imagine. Simple and understated, they are a wardrobe staple that lets your clothes do the talking.
Finish off with this gorgeous funnel neck coat for easy, simple stylishness.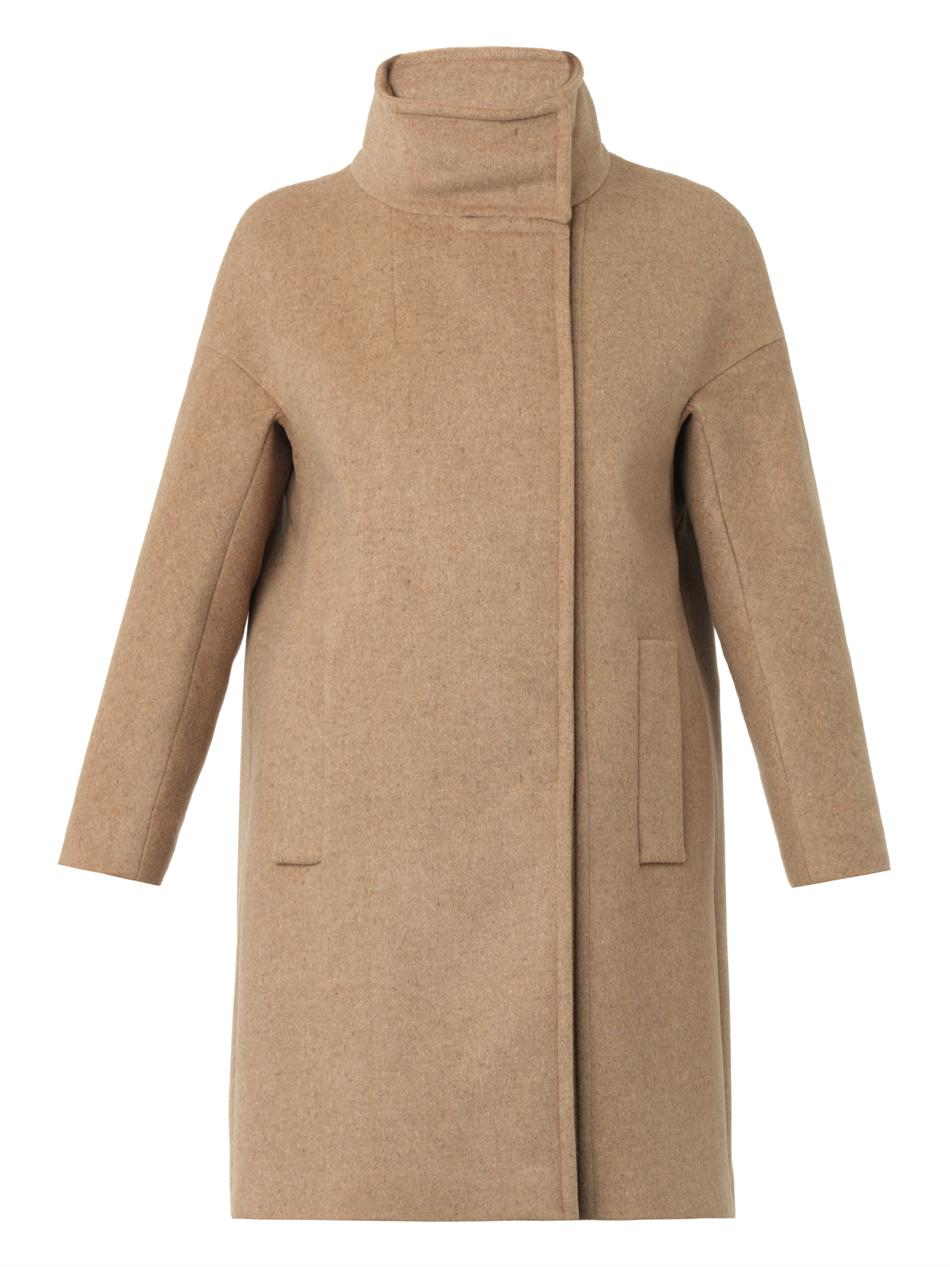 Weekend Max Mara
Brown Ragni Coat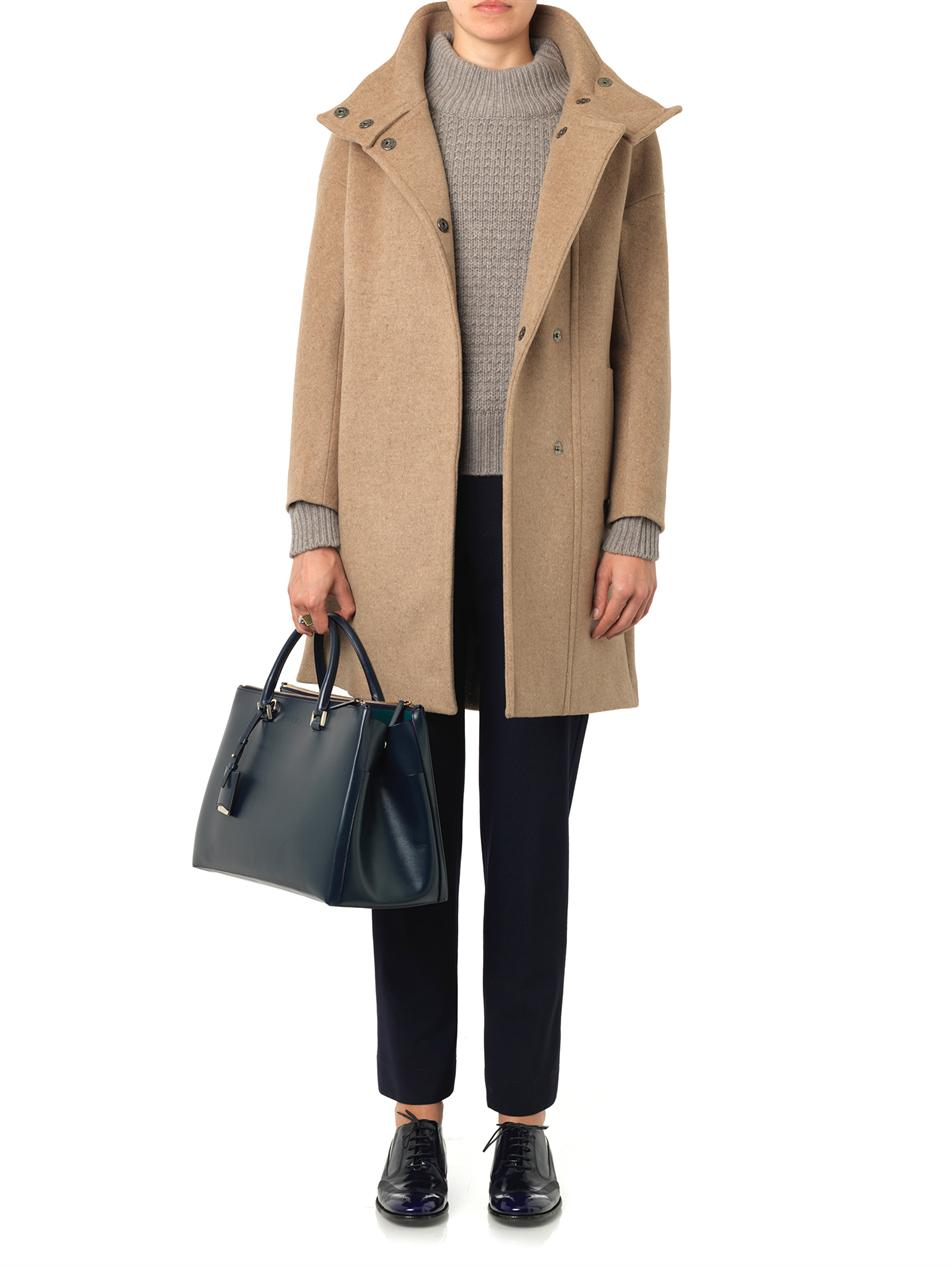 What are you wearing this Monday?