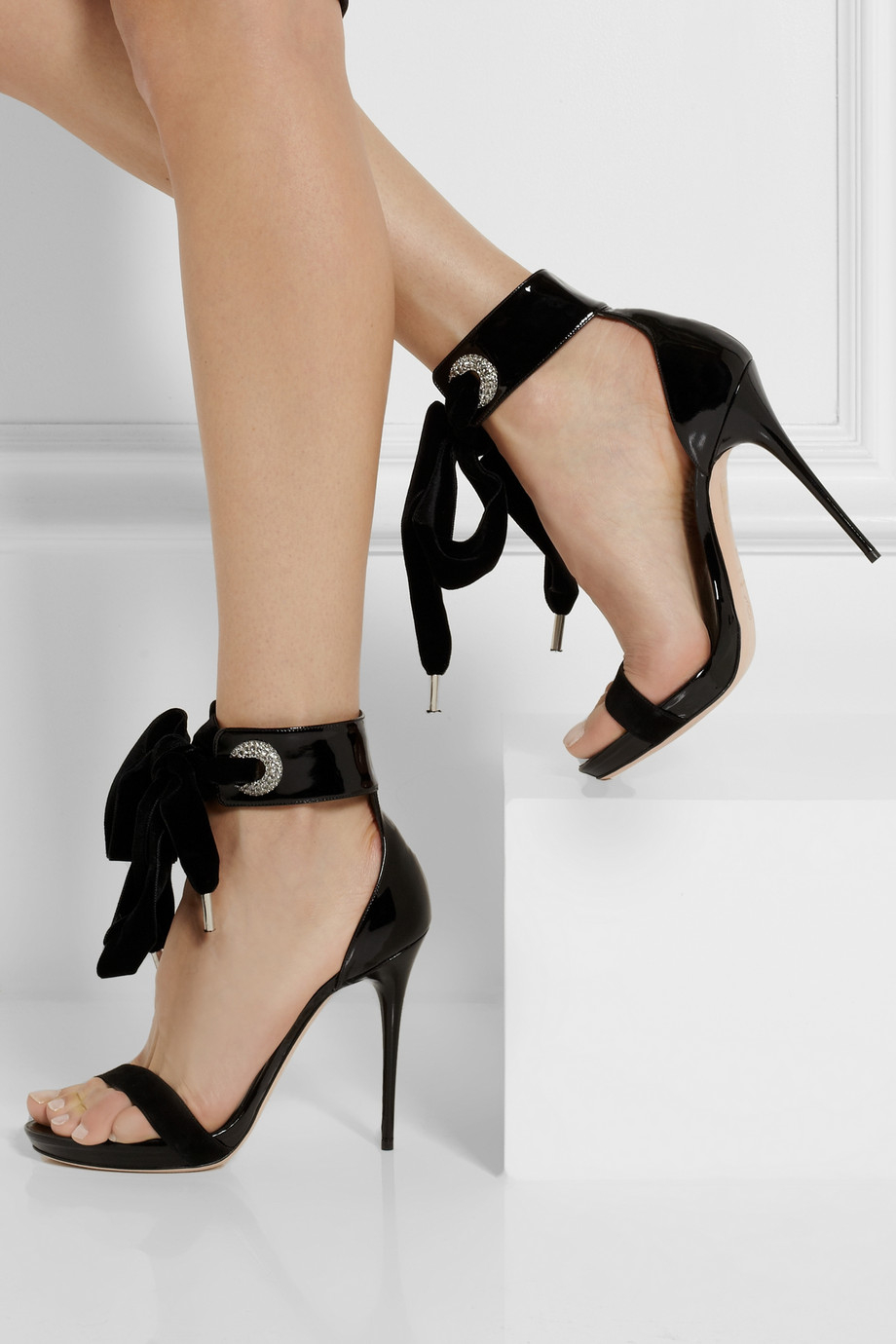 I accept, of course, that this may be wholly my own fault. You may recall
last Friday's post
where I fawned over the gorgeous
silver Alexander McQueen heels
, and somewhere in the back of my head I remember thinking "Well, they are not going to top those shoes for a while". How very wrong I was...
Just look at these... No really -
look
...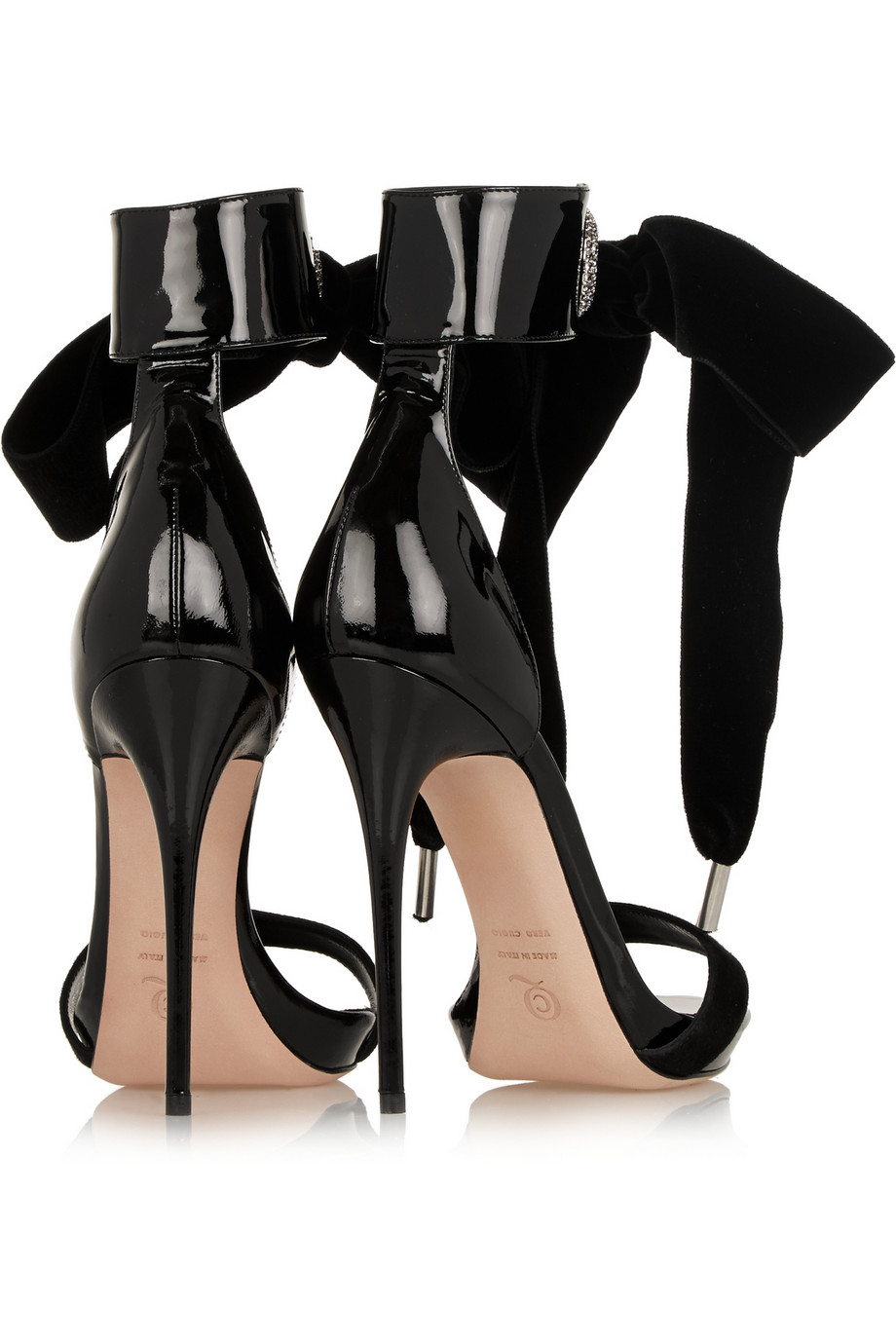 Alexander McQueen's elegant black sandals feature texture contrast between soft velvet and suede with patent-leather. The ankle ties are threaded through swarovski crystal encrusted loops that catch the light as you walk. They sport a pin thin towering 120mm/ 5 inch heel with a 10mm/ 0.5 inches platform.
I am not sure they can ever be improved upon. There is finally a better shoe that the classic
Louboutin Vampanodo
.
There I said it!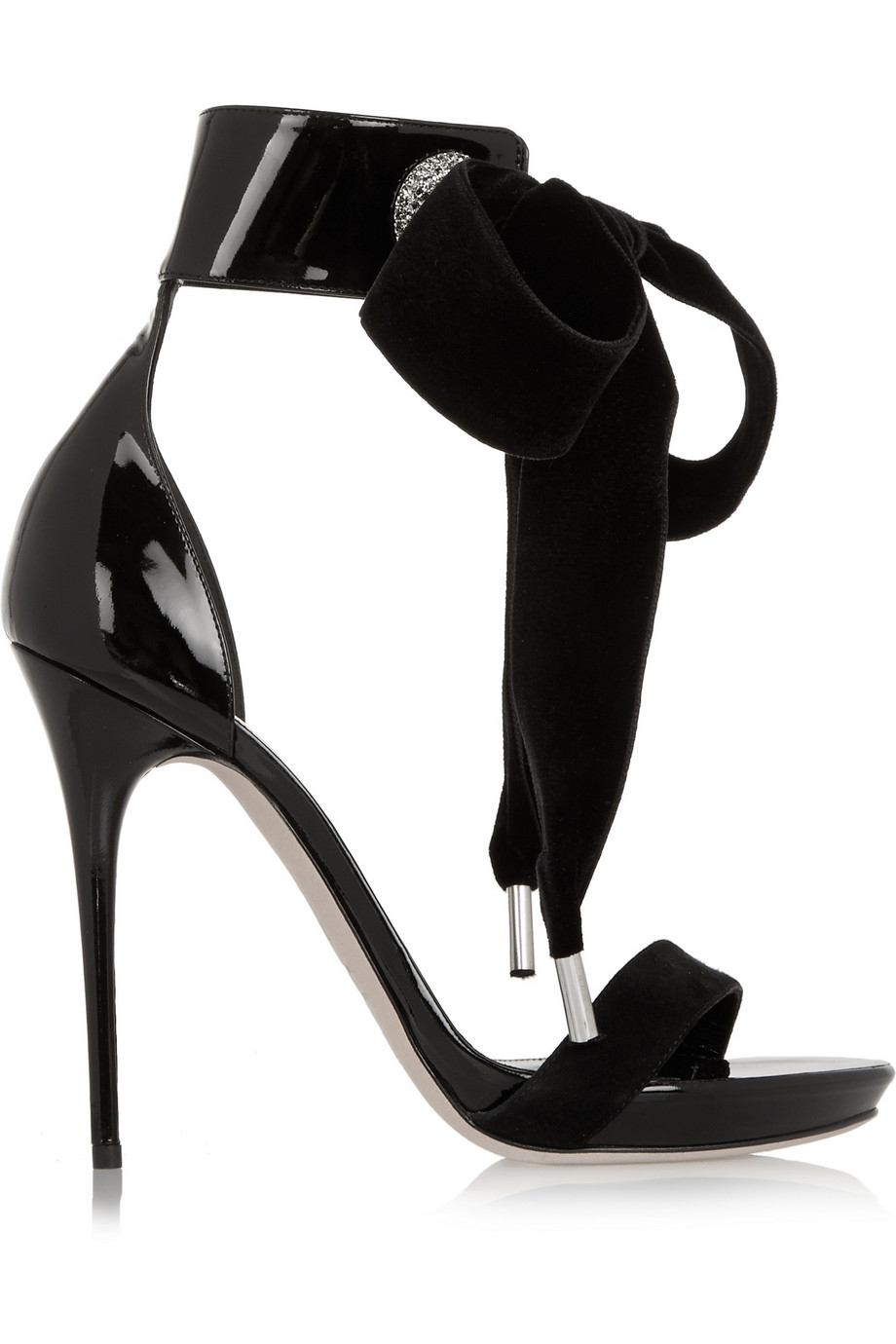 And it had to be McQueen. Of course.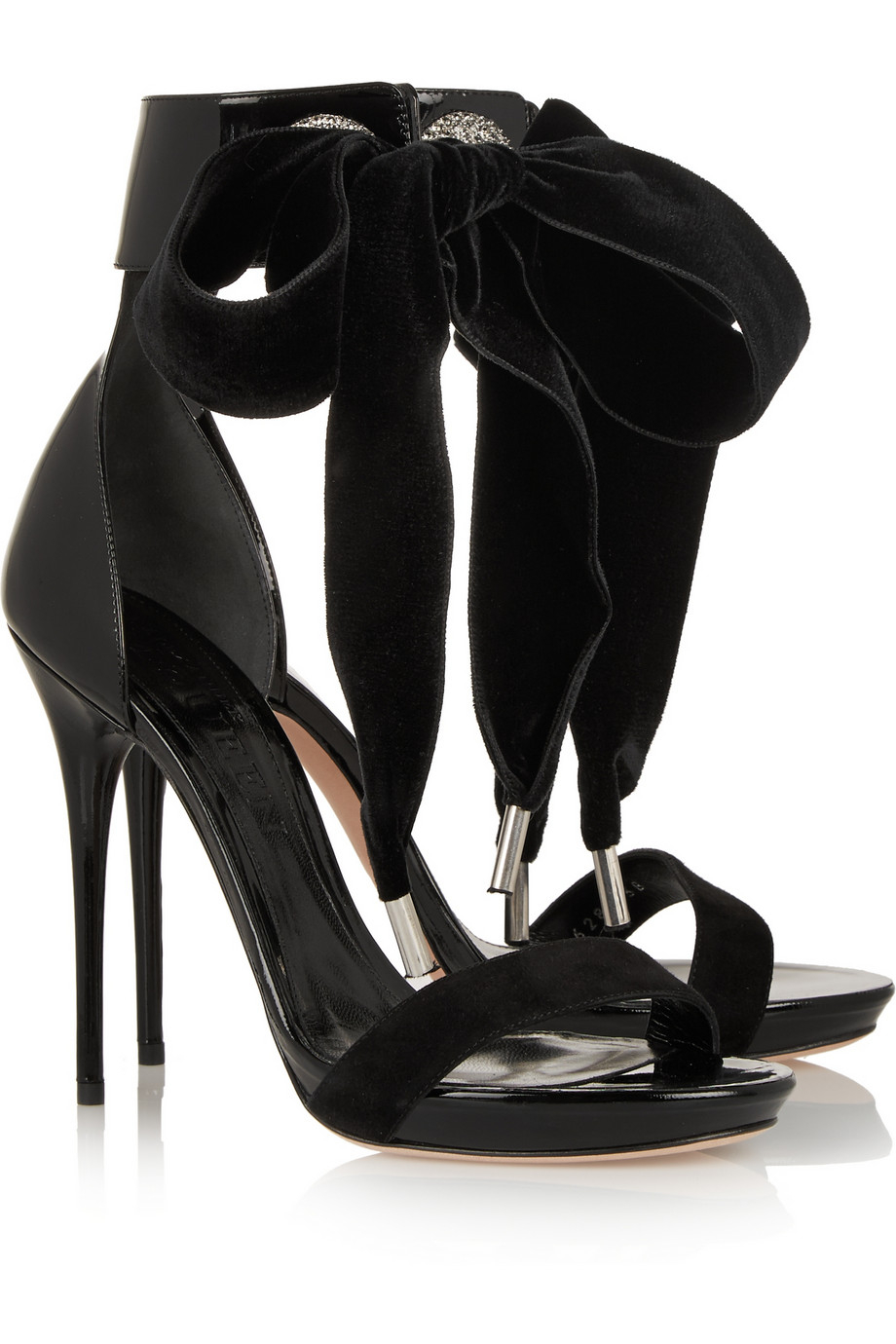 They can be yours for £650 at Net-a-Porter right now, available in both full and half sizes and they fit true to size. If you buy them just know that you are indeed a very lucky girl.
Go head to toe McQueen for a timeless evening look with this gorgeous little wool and velvet shift.
Alexander McQueen
Black Velvet Trimmed Wool Blend Dress