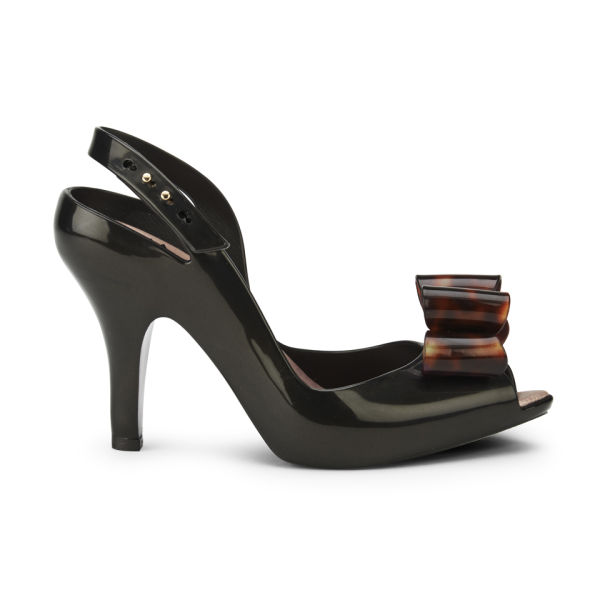 VIVIENNE WESTWOOD FOR MELISSA WOMEN'S LADY DRAGON 12 HEELS - BLACK/TORTOISESHELL BOW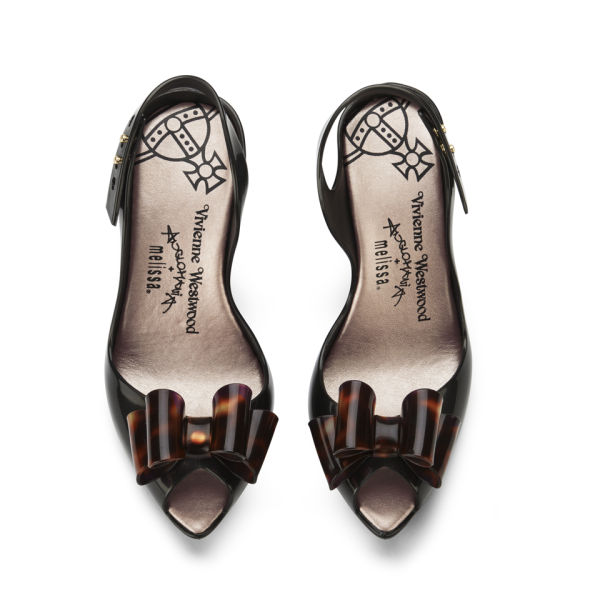 I've got a long standing love affair with the 'plastic fantastic' Lady Dragon heels, and whilst I love the ones witht he little hearts, I think this version with the double bow mich just be my favourite yet.
Melissa presents the Women's Lady Dragon 12 Heels designed by Vivienne Westwood. The black shoes have an open heel and an adjustable sling back strap, all set upon a sturdy 3.5" heel. Accentuated with an eye-catching tortoiseshell pattern oversized bow to the open toe.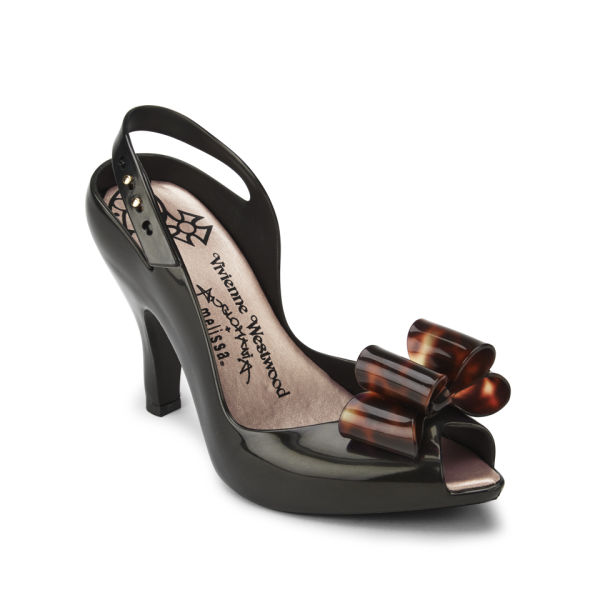 Then on to something very different, with a pair of sorbet coloured embellished flats, courtesy of Jason Wu.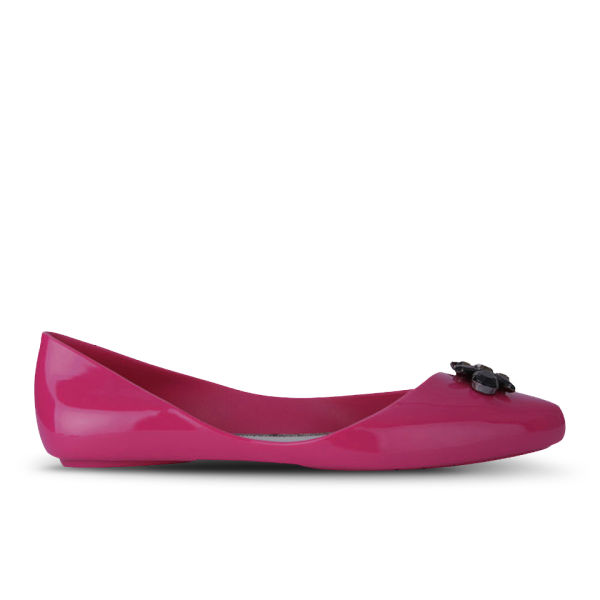 JASON WU FOR MELISSA WOMEN'S TRIPPY BALLET FLATS - PINK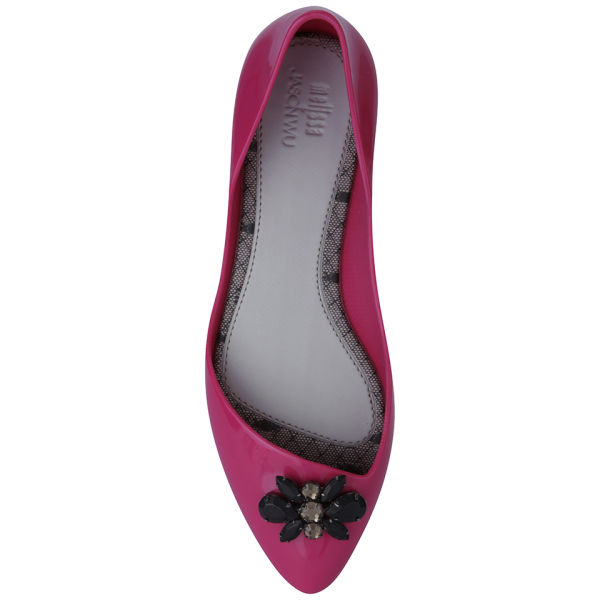 I think these just 'had me' from the moment I saw the asymmetric vamp.
Made from durable Melflex PVC, the Jason Wu For Melissa Women's Trippy Ballet Flats in pink boasts a low cut vamp and a pointed toe with an embellished rhinestone adornment. With canvas and rubber lining to wick away sweat and keep your feet feeling cool and dry, the shoes also have a flexible sole for added comfort. Fragranced with the signature Melissa bubblegum scent, these cool and quirky flats are the perfect addition to your footwear collection.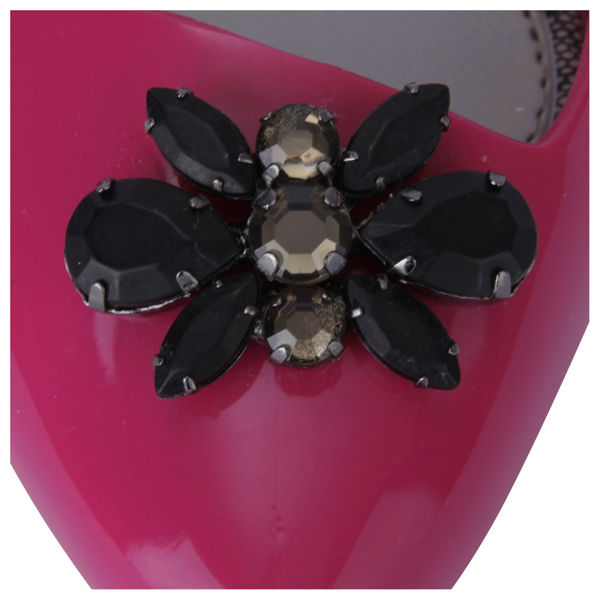 Are you a fan of Melissa shoes?