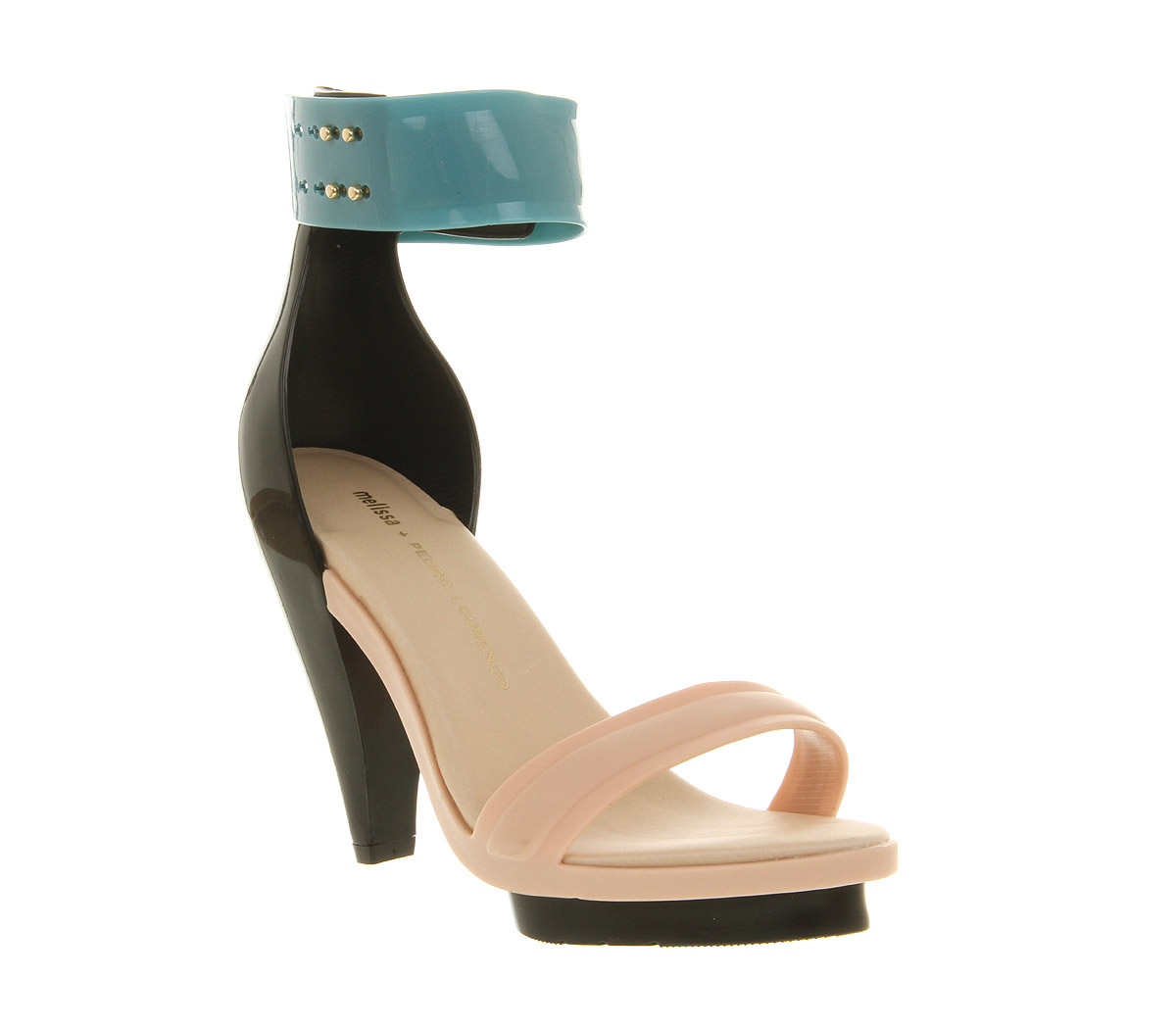 After presenting his stunning Spring/Summer 2013 collection at Paris Fashion Week, Pedro Lourenco is fast becoming a formidable name in high fashion. This Pedro Laurenco and Melissa collaboration, the No. 1 in nude and turquoise, is in a class of its own. With a stylish single strap across the toes, a glossier statement strap above the ankle and a cupped high heel, this rock couture heel is beyond description.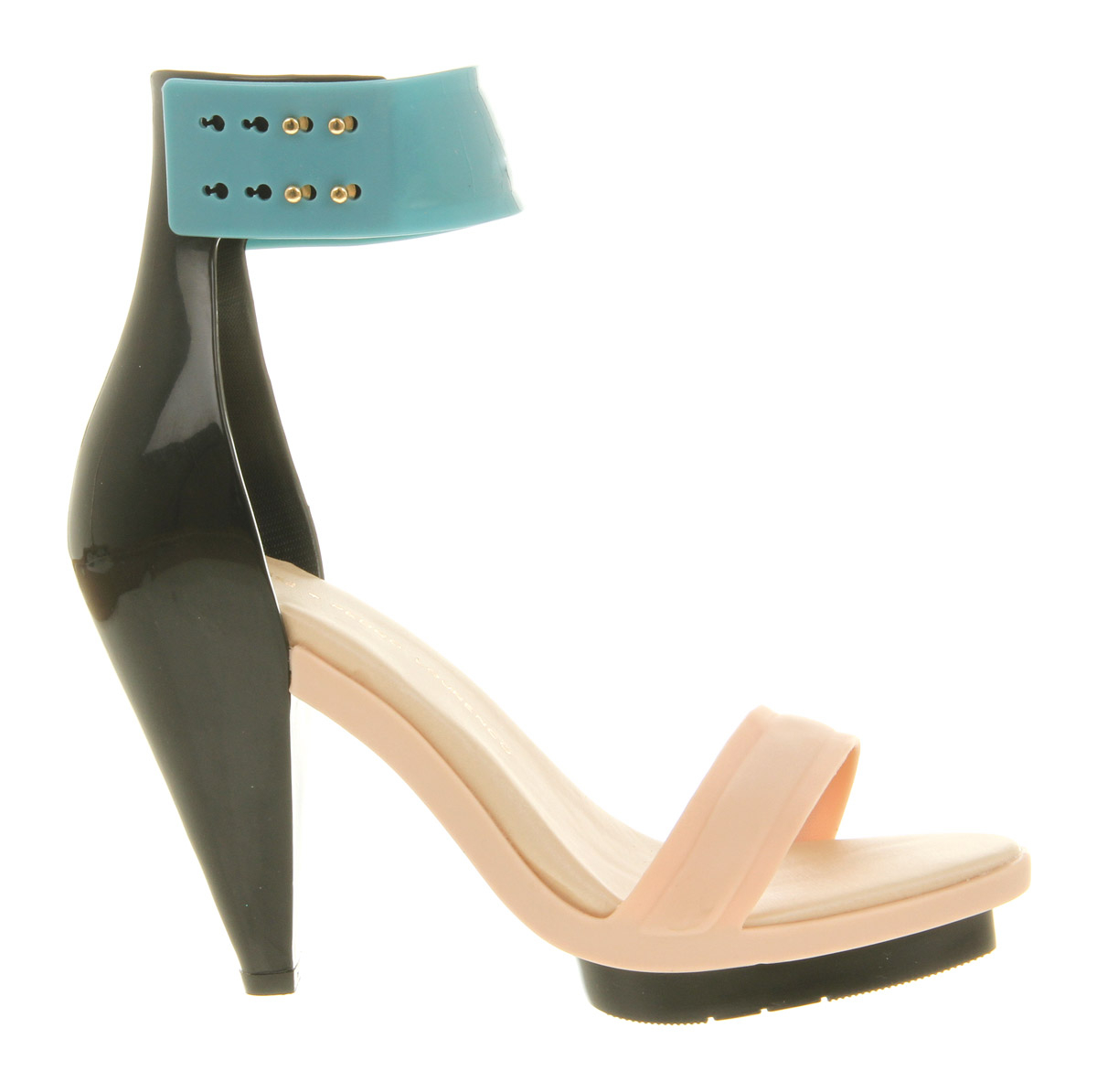 If you've not yet tried a Melissa heel, and felt the wonders of Plastic Fantastic as I like to call them, then this might be a great inroad for you as these are on sale at Office. With a bang on trend colourway to boot, you can pick them up not for their original £120 price tag, but instead
reduced to just £55 - better than a 50% discount
.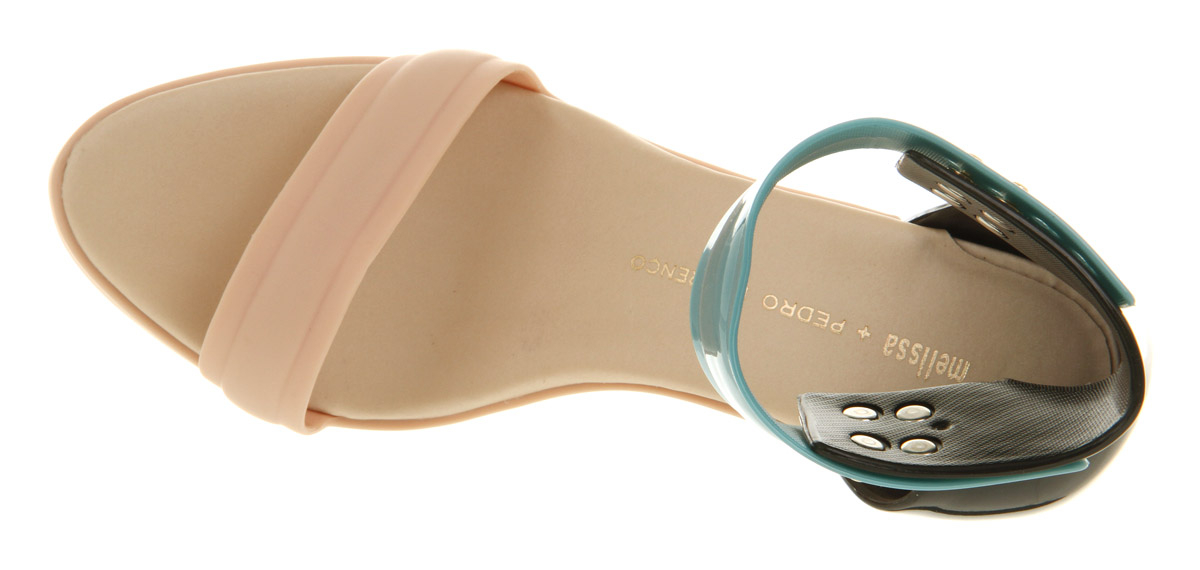 I think they are rather special. And they can even get splashed by the pool and not get ruined.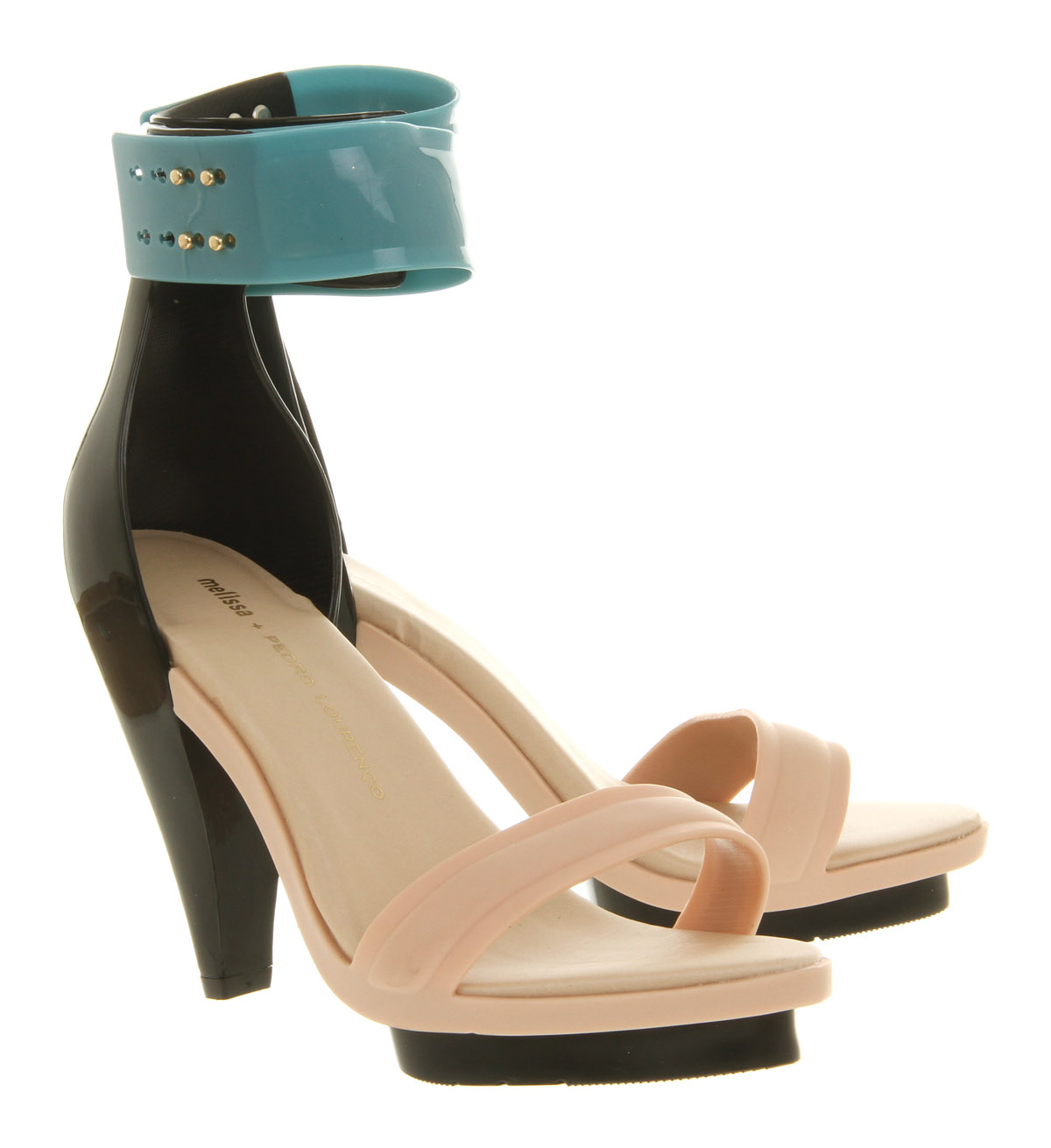 I'd love to hear your own experiences of wearing Melissa shoes and if you have any tips for other readers who are maybe a little scared of wearing them too!