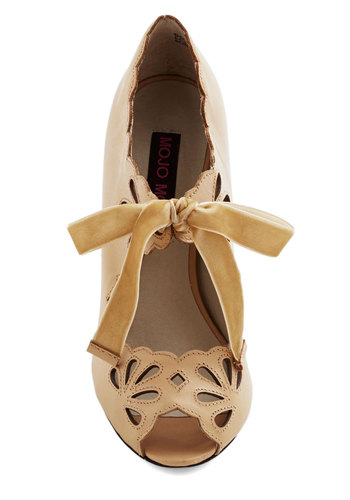 Typically it can be a hard sell to find work shoes to wear in hot weather. It's probably fine for most of us to get away with wedges or even flats for most of the time, but for when formal attire is needed then it can become a very real struggle to find footwear that is both elegant and practical. Nobody wants to spend their summertime covered in blister plasters!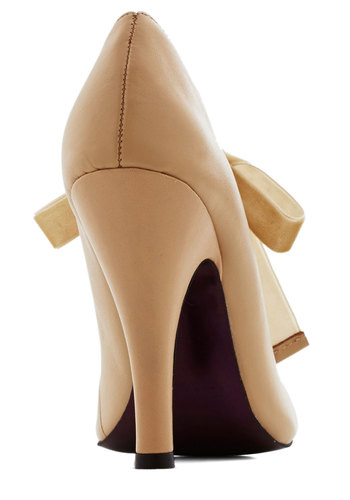 These are reduced to under £40 and if you do have a job that calls for business-ready workwear then you do worse than invest in a pair. They are closed enough to look very formal, dainty enough wo look feminine, and the clever cutwork and nude tone should ensure an effortless cool and flattering finish.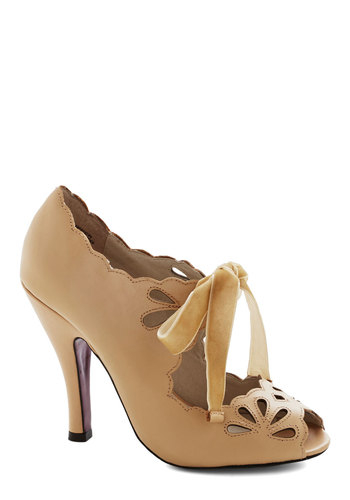 I love the velvet ribbon tie. So sweet.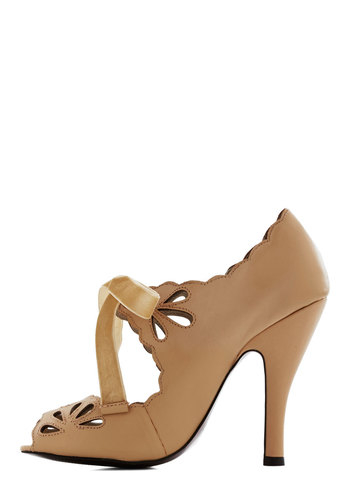 Click the images above if you want to grab yours.