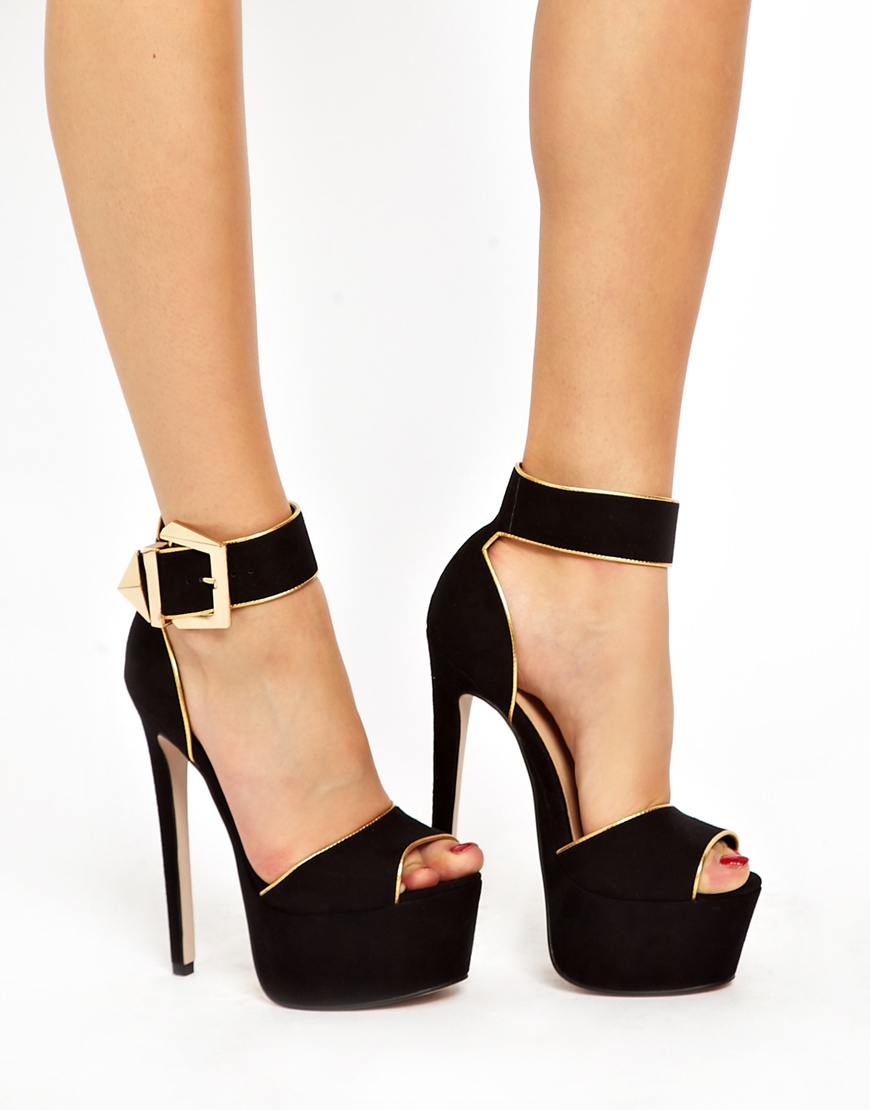 Yes it's Monday and it's two whole weeks until the next long weekend in the UK.
I know
. So here to cheer you up are three pairs of killer heels just in time for summertime evenings out.
The first is called 'Heighten' and it's easy to see why...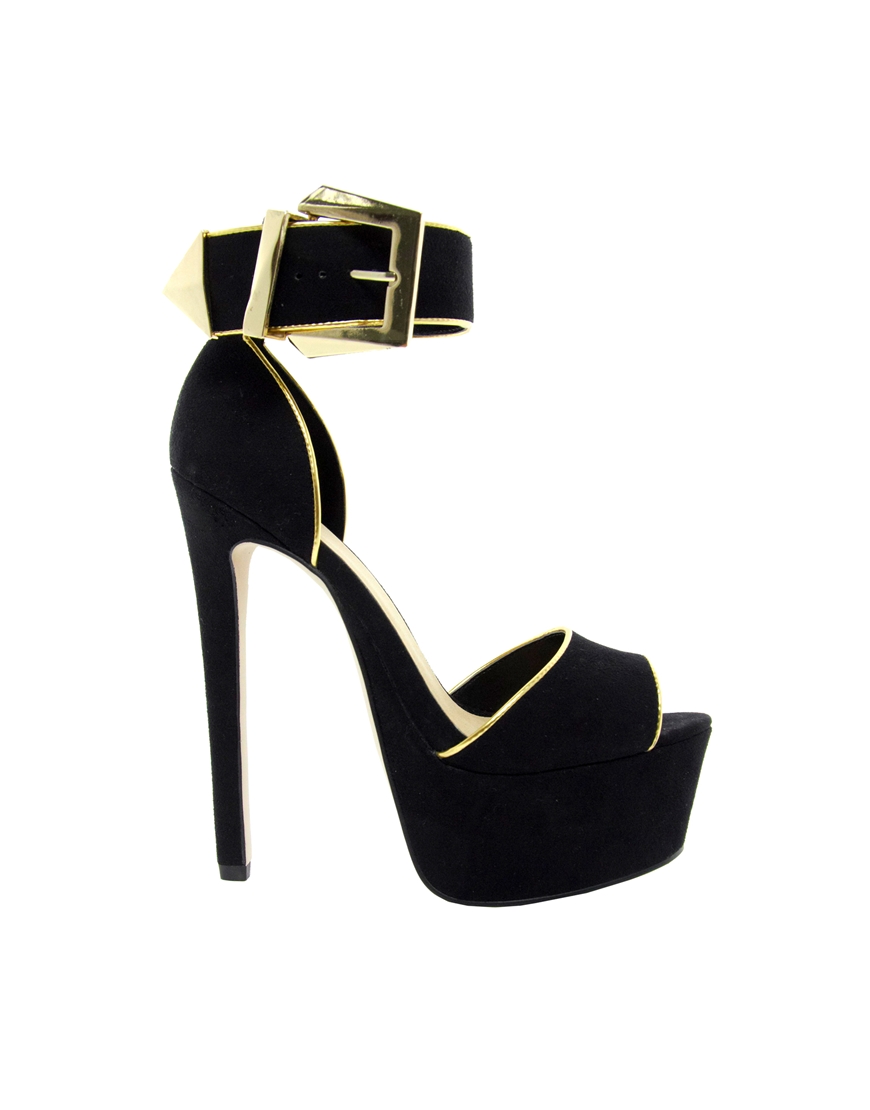 These are majorly cute on and I am loving the huge gilt buckles. Plus they are currently on sale at just £28 - and are a total bargain for less than £30.
Grab them while you can
.
But what if you fancy a splash of colour?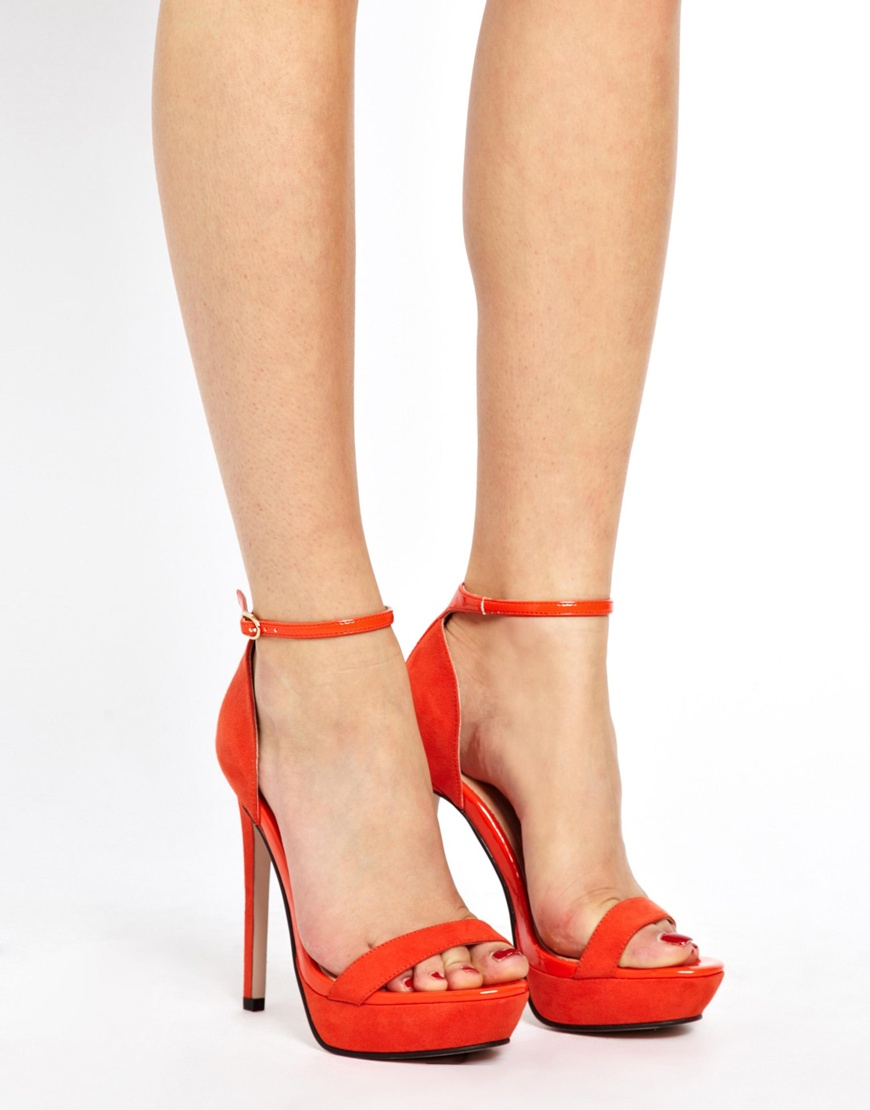 Then there's 'Heiress' which is yet to hit the sale but will probably sell out as it is due to the gorgeous tomato red suede. These are
gorgeous
.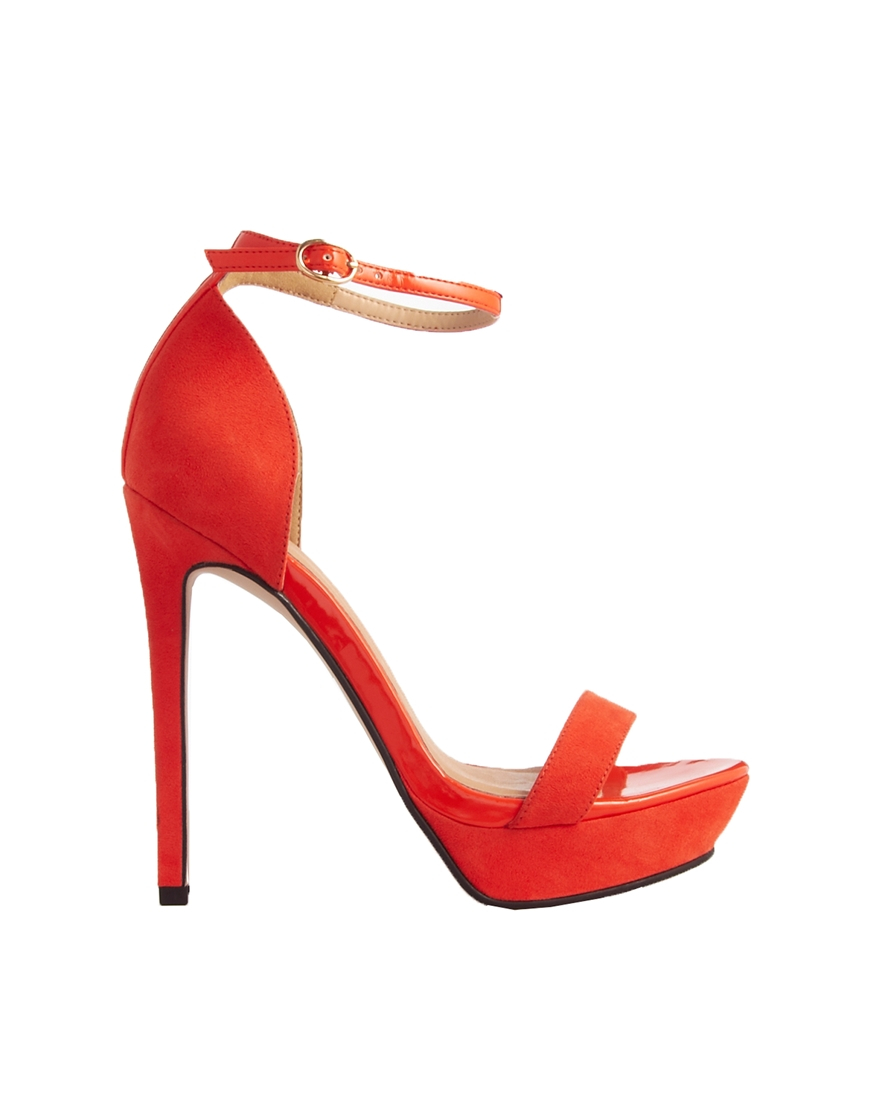 There is always something so pleasing about one colour shoes that use mixed materials. The glossy heel and platform work so well against the suede upper. Check out the close up: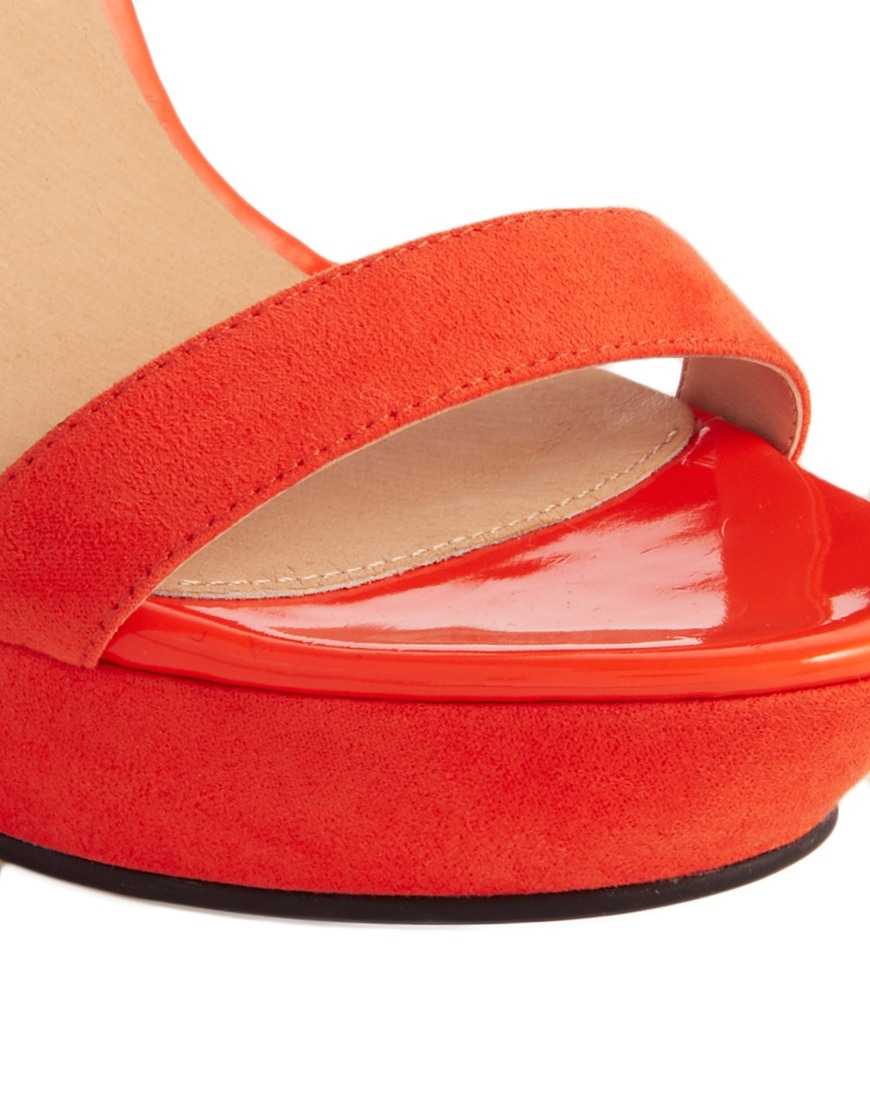 Then it's back to black for one last pair for today.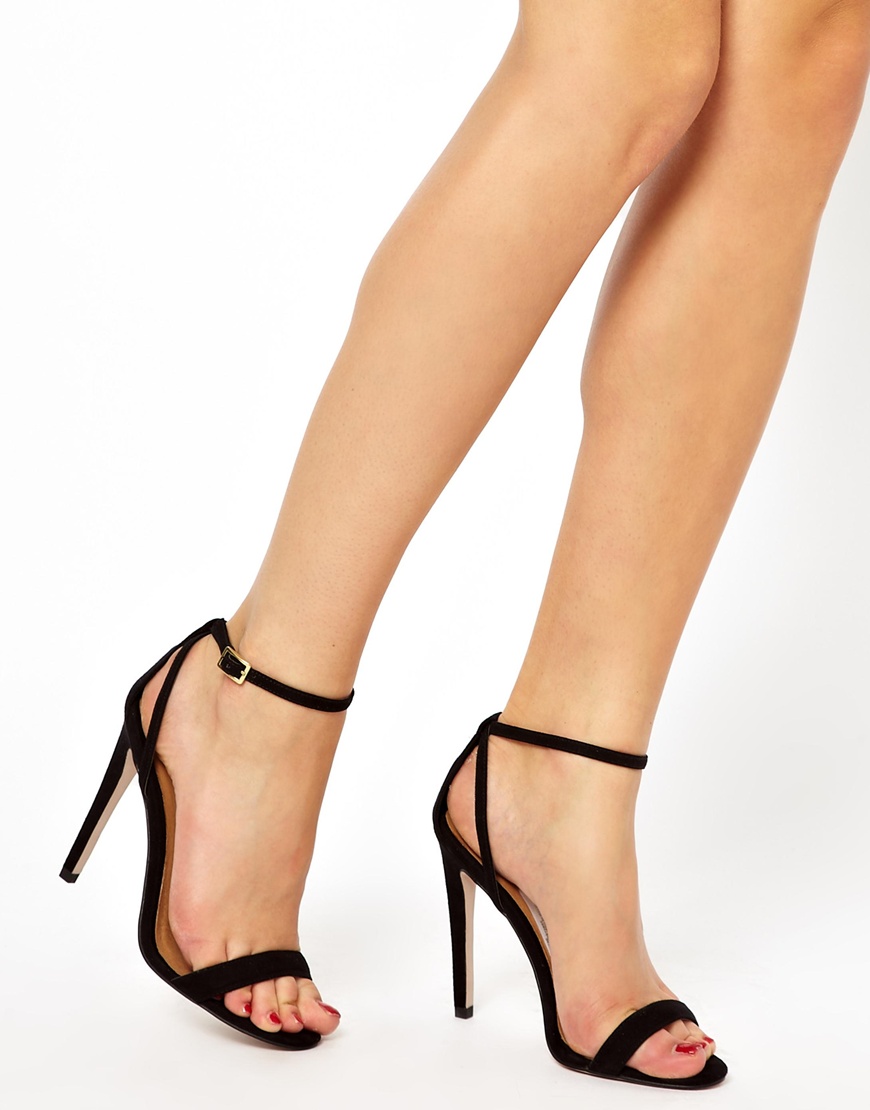 These are called 'Hampstead' and are my favourite of the trio. I do wish that they also came in the red suede (because that would be something really special) but in black they are an utter classic.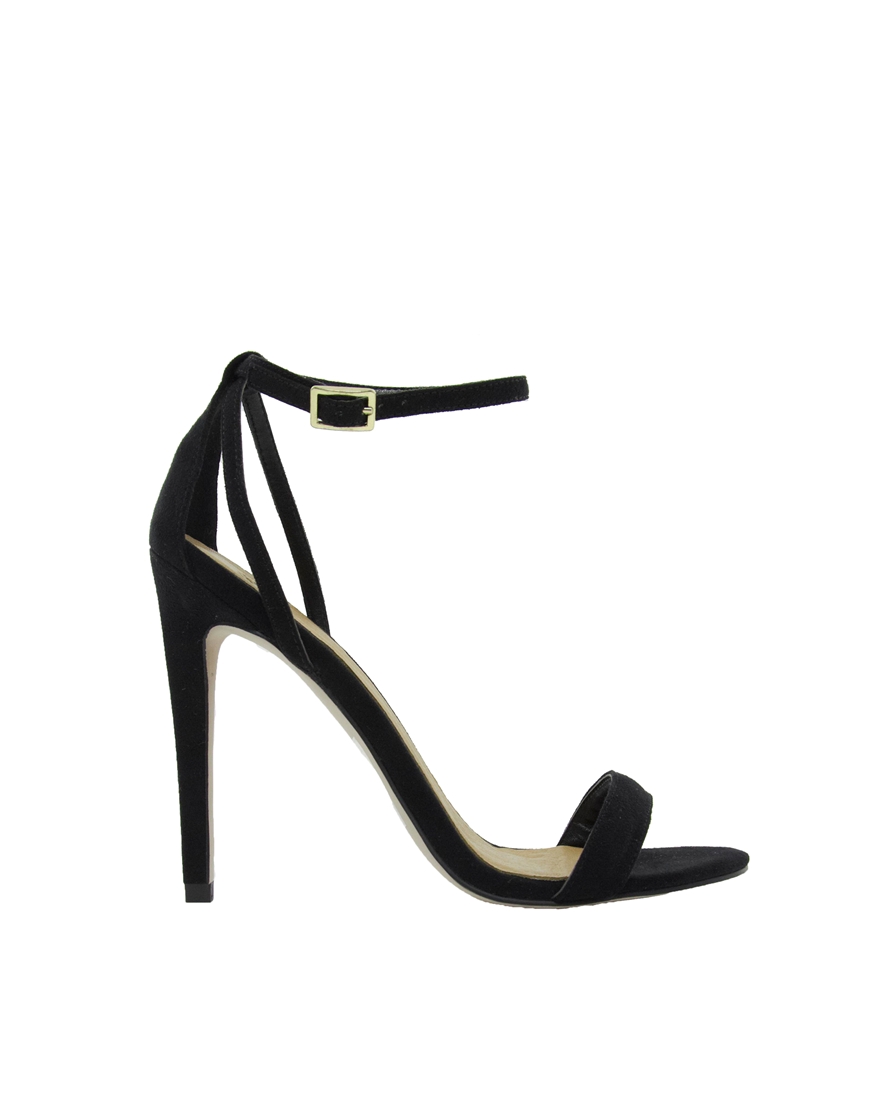 Simple and understated yet definitely sexy, these are a real investment piece style of shoe without an inflated price tag.
They can be yours for just £42
.
Once again it's truly going to be a summer to watch out for ASOS heels.