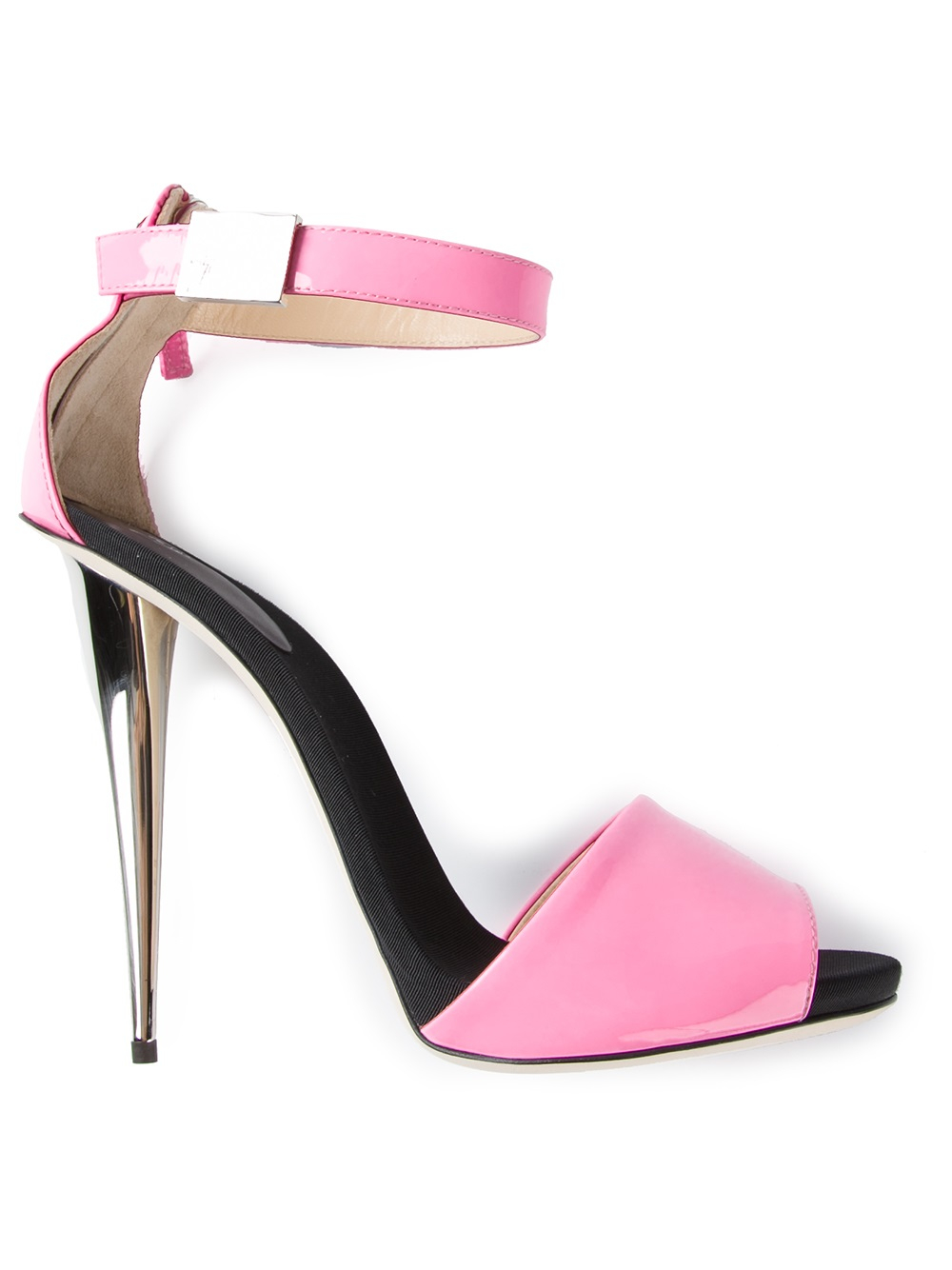 Happy New Year from me, and what better way to start 2014 than with some gorgeous spike heeled pink sandal goodness from the master that is Giuseppe Zanotti?
These beautiful heels are available for £540 from FarFetch, so if you'd like to buy them (you lucky girl!) then head on over to purchase by clicking the pretty picture and taking a closer look.
Thank you, as always, for all of the support in 2013 and the years before since Shoeniverse started, and I am looking forward to bringing you much style goodness in the coming year.
Love to all the fashion bunnies and shoe faeries out there!
Samantha (aka Shoeniverse)
xxx