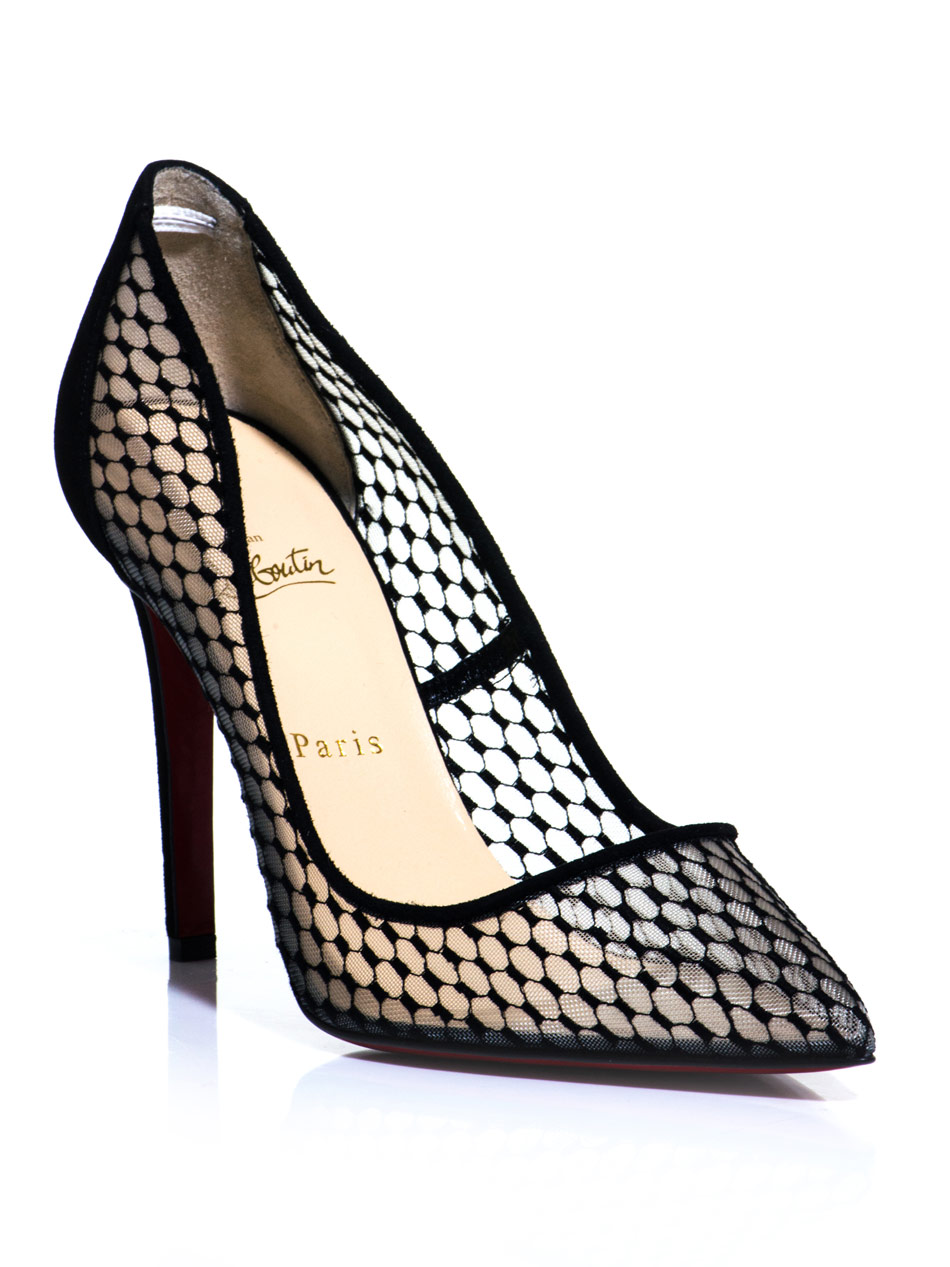 Pigaresille are a twist on the Pigalle pumps, but instead of a smooth patent or nappa upper they feature transparent and black mesh with suede piping. I am very very undecided about them though... What do you think?
Maybe it will help if we look at them when worn?
Hmm. It sort of helps, after all the shape is highly familiar and very pleasant. However I spy squished looking toes, so I remain unconvinced that these would be for me. It's one thing suffering a little in the name of fashion, but quite another when everyone can see the circulation being cut off from your poor little toes (ouch)!
How to style them. This one I found particularly difficult as my natural instinct is to pair them with tailored trousers. But this is dress week and that just won't do, so instead I had to try and find something a little bit special.
I had to call on John Galliano to find something mental enough to do them justice.
JOHN GALLIANO
Black Fall 2012 Ruffle Neck and Embellished Chiffon Gown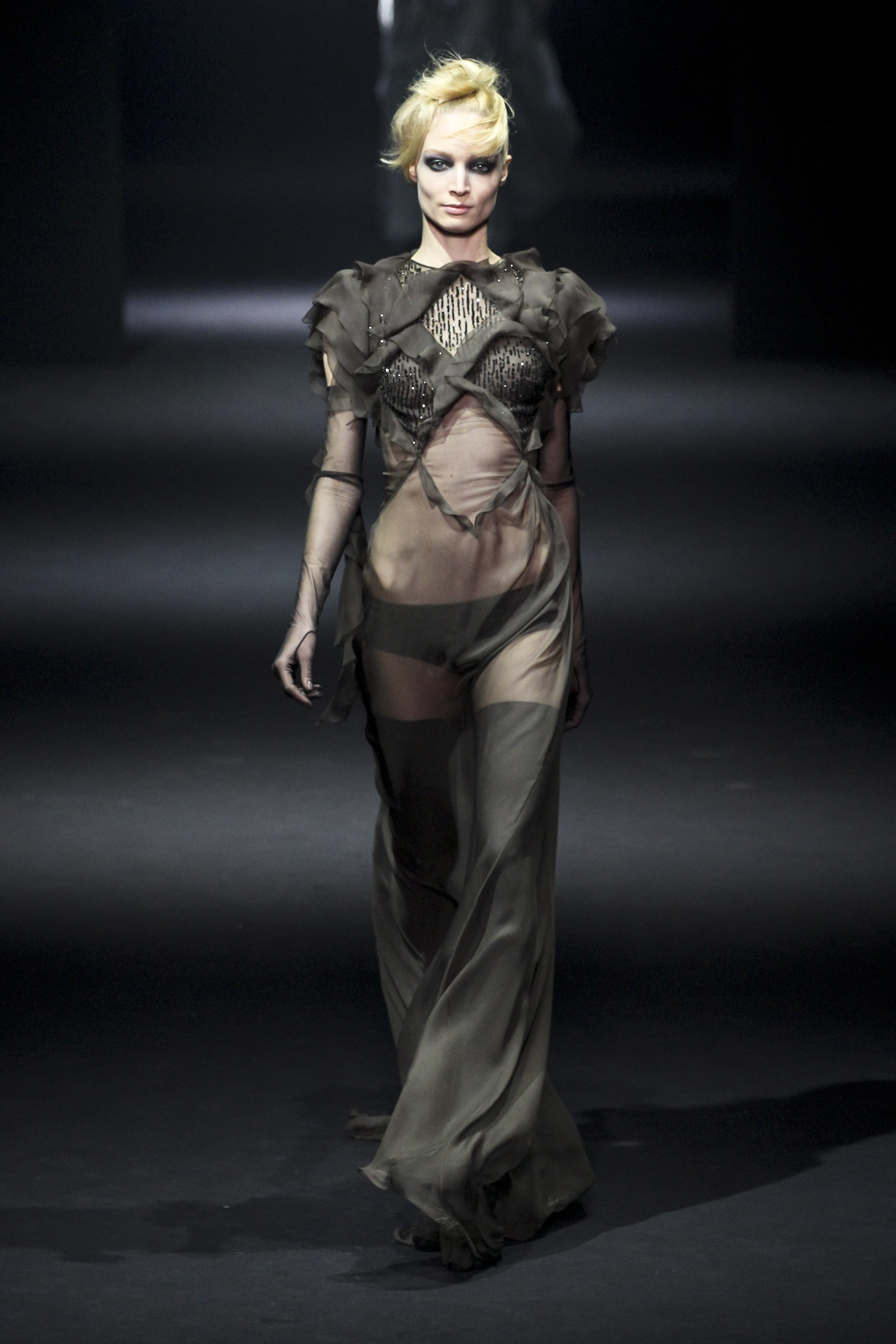 Bonkers (but oddly alluring).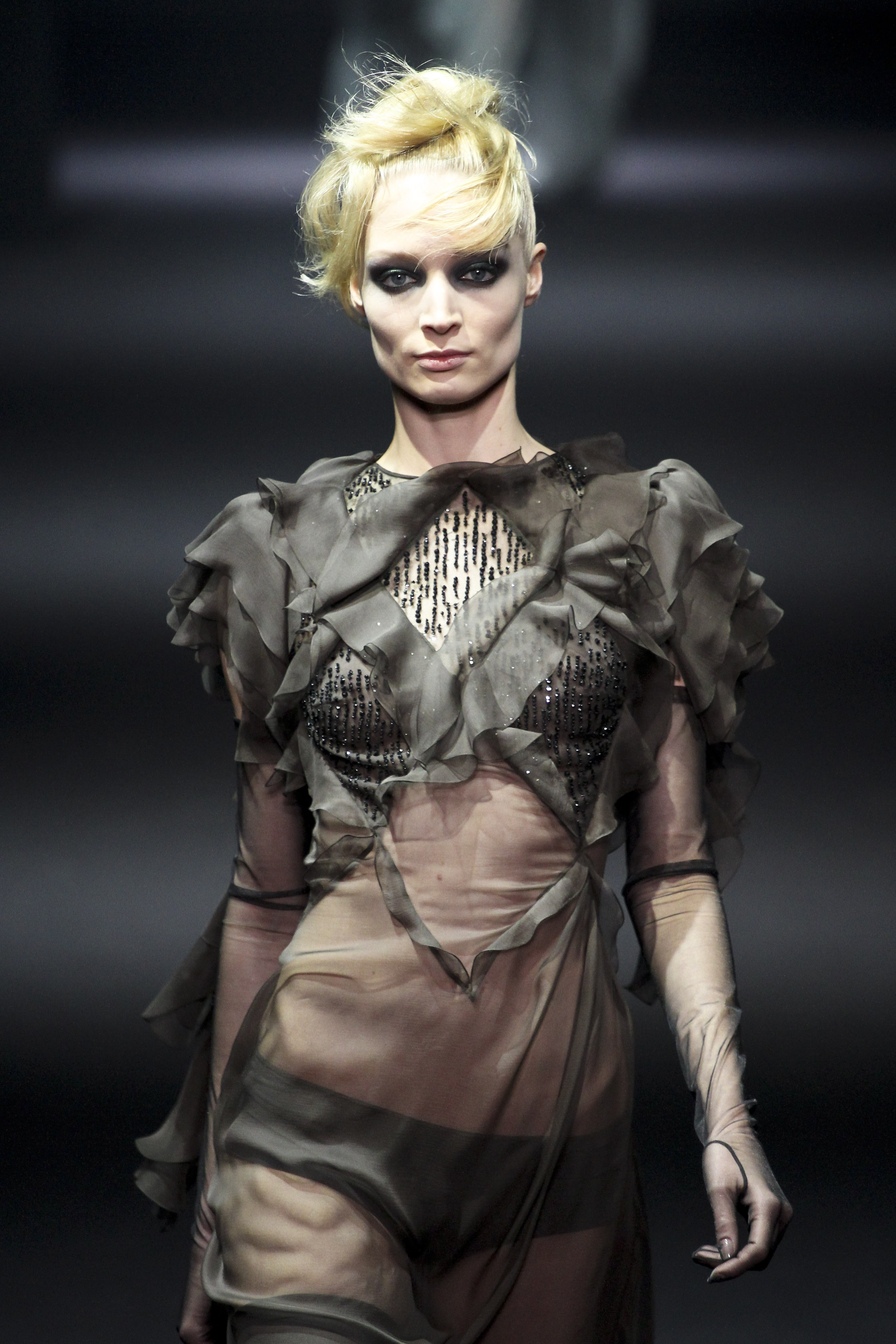 Even with a totally off the wall dress I remain uncertain that the shoes would really work for me. However if you do like them (or need further convincing) then here are a couple more pictures: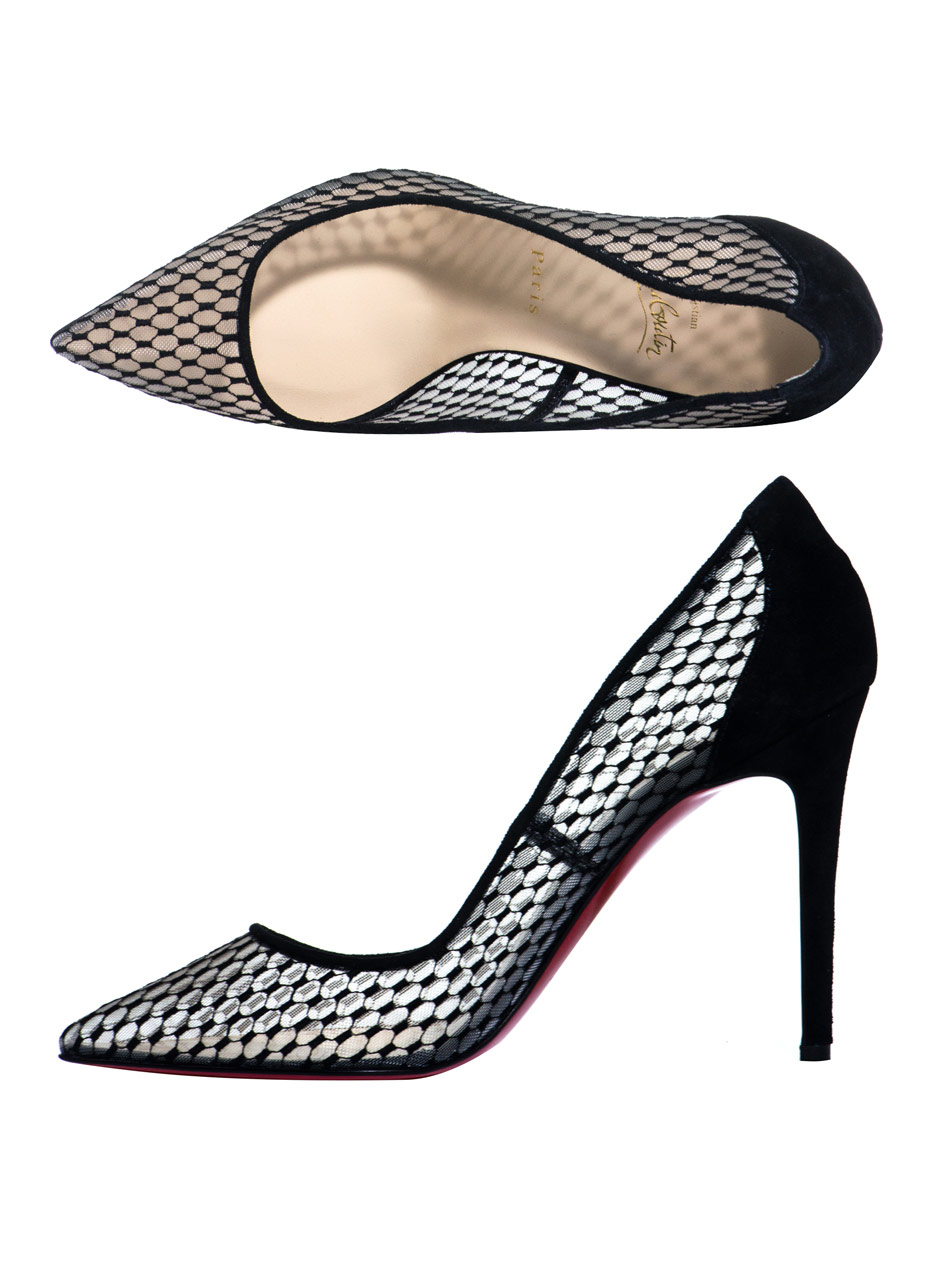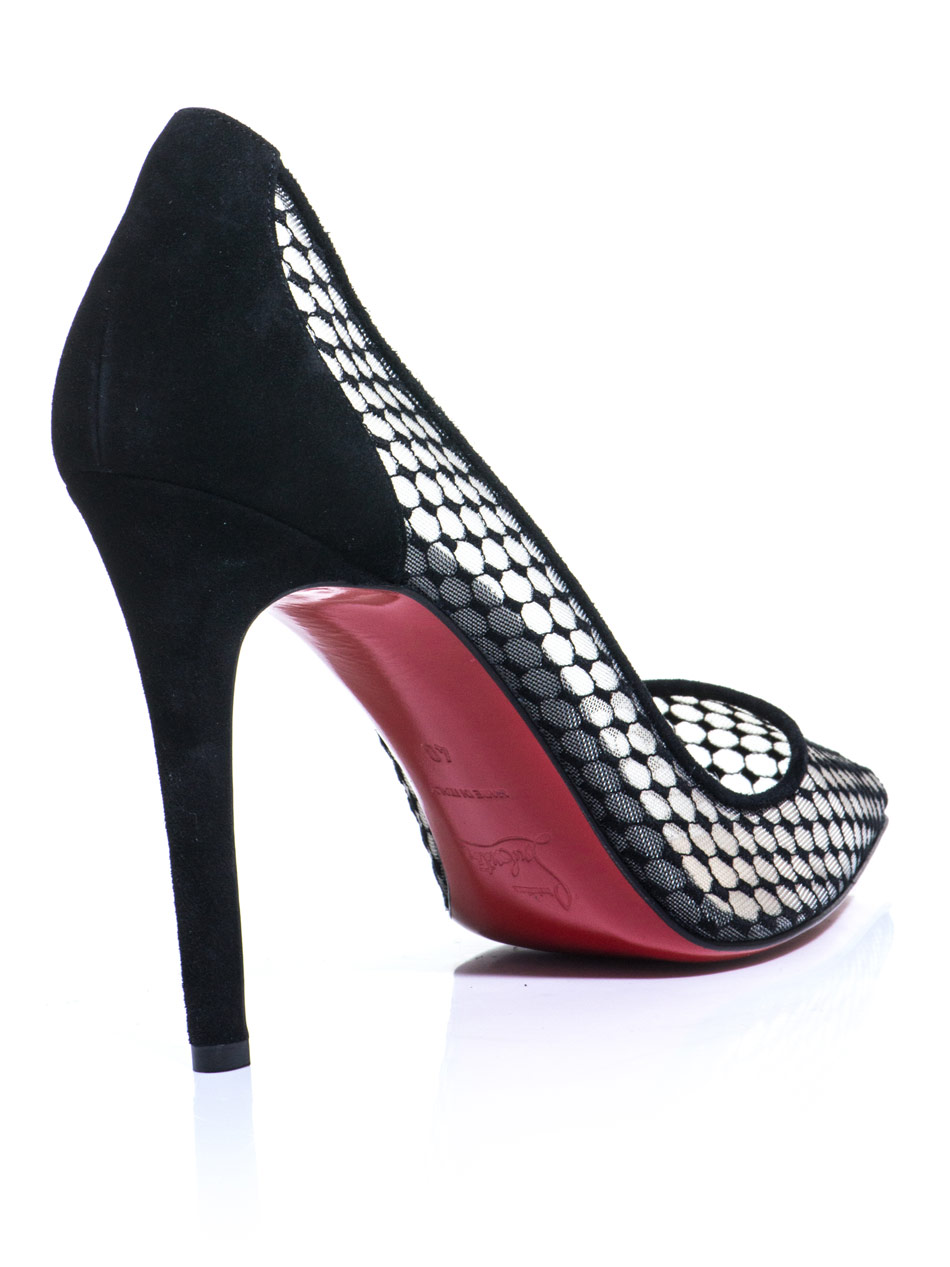 Buy CHRISTIAN LOUBOUTIN Black Pigaresille 100mm Shoes