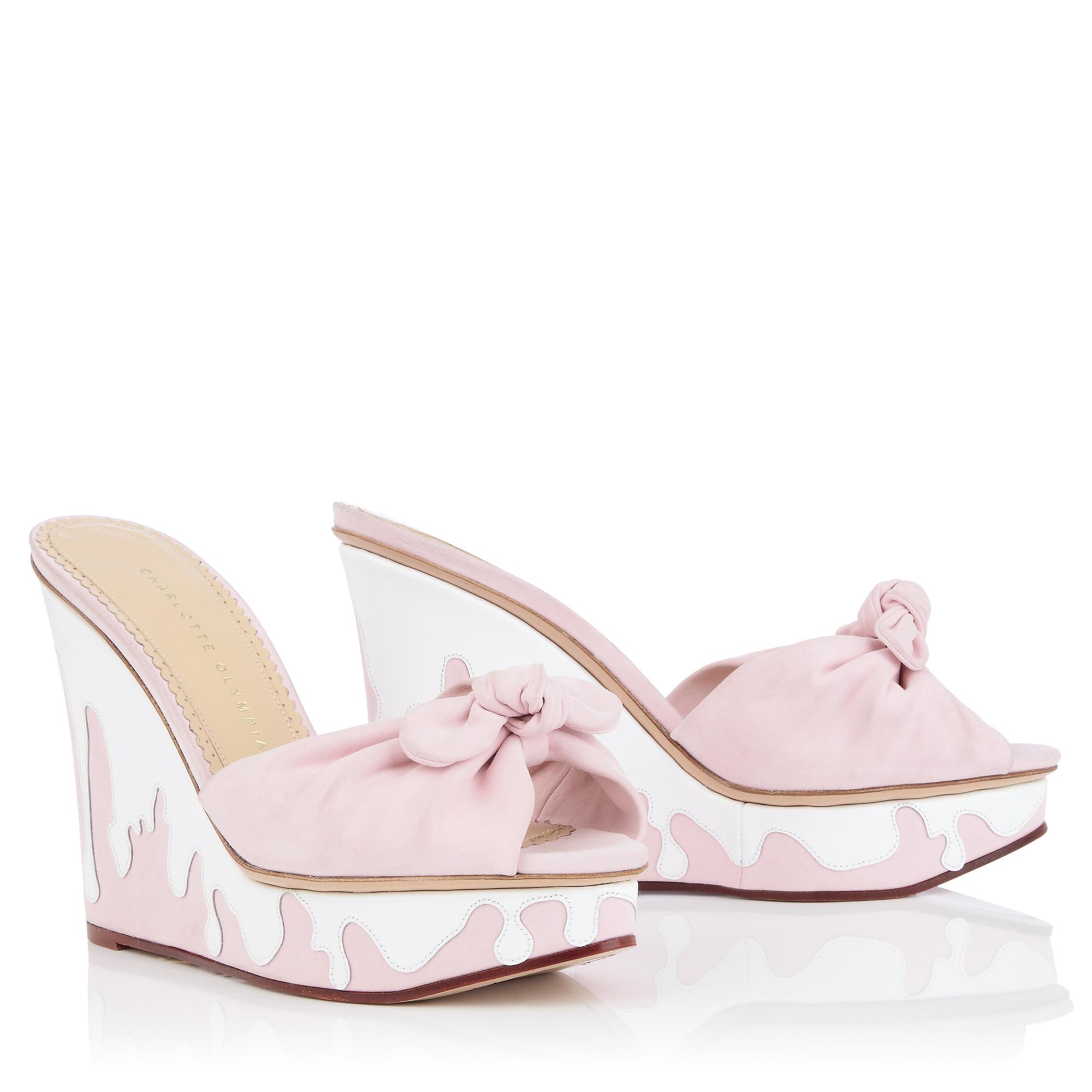 Oh Charlotte Dellal, bless your quirky little cotton socks. Check out the description for these:
Jayne sundae is a fabulous holiday sandal with knot detail and sculptural wedge heel dripping with melting marshmallow white patent leather.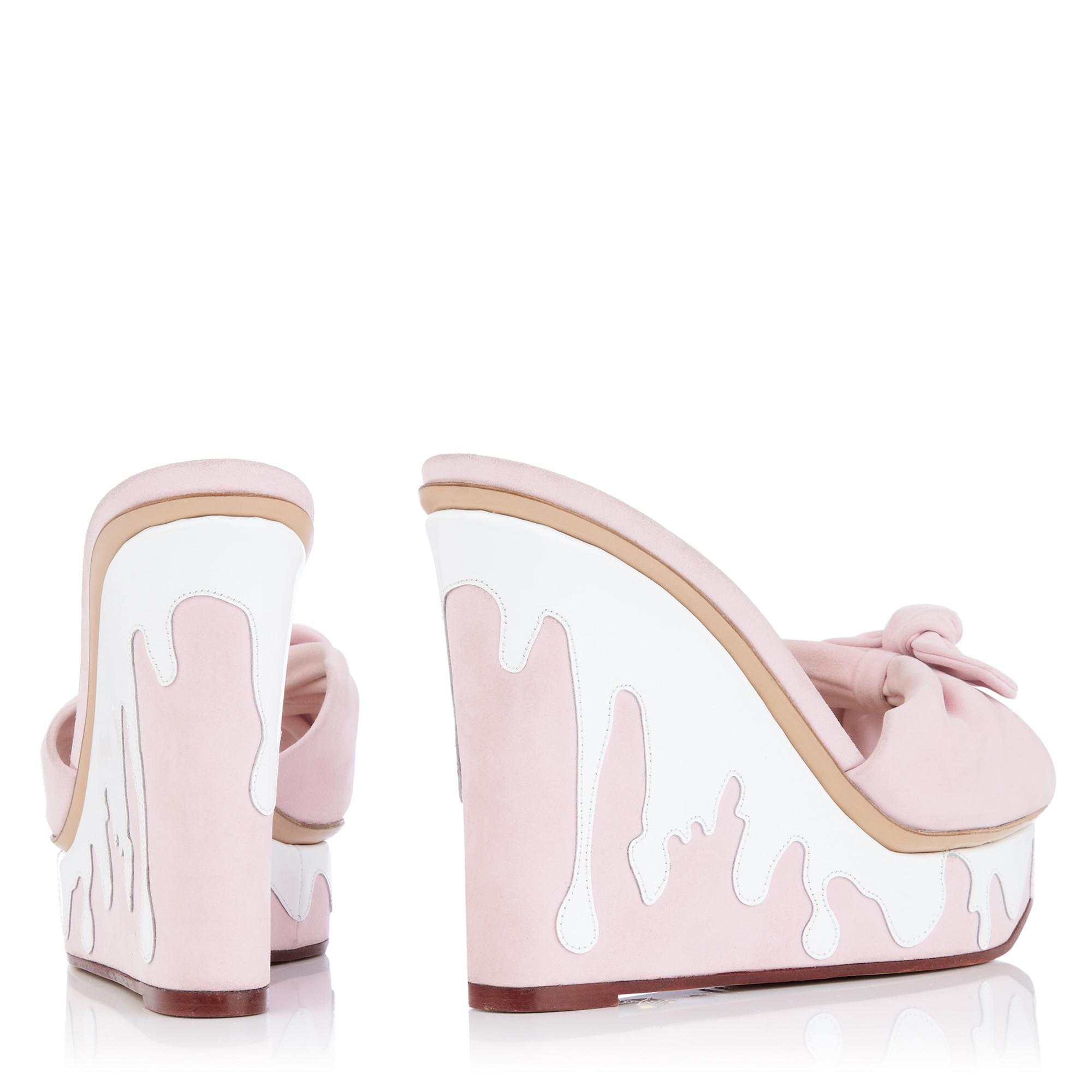 Mmm hmm, you read that right. White patent marshmallow melting drips. As you do. And I should hate them, I guess. But I don't. They are glorious and special in their own utterly bonkers way.
Welcome back to the one true Queen of Quirk. We love you CO.