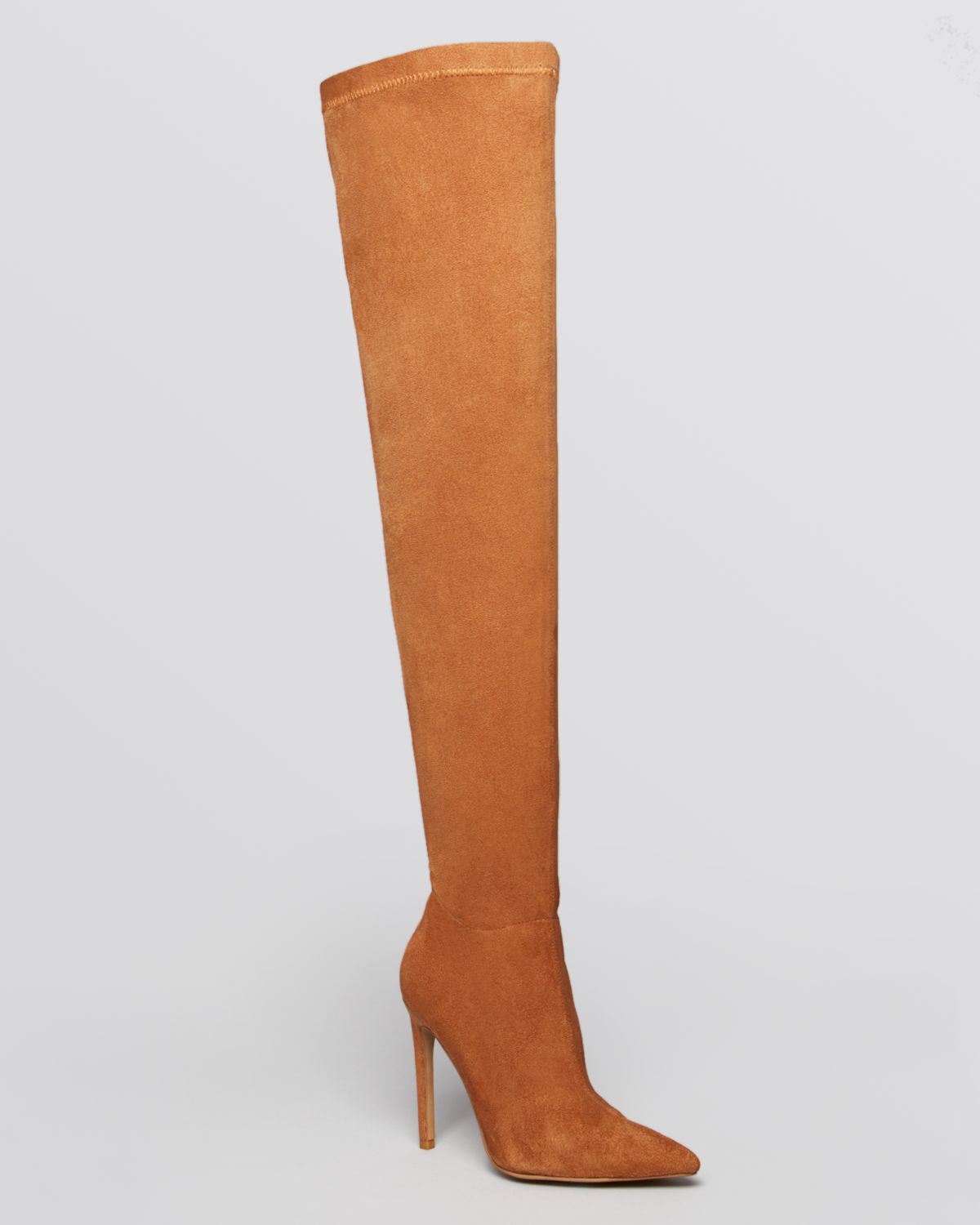 I don't really 'get it' if I'm being totally honest. Jeffrey Campbell shoes are a bit of a mystery to me. While I've undoubtedly warmed to them a little since my first look at the Lita style ankle boots, I remain forever unconvinced. Some of the styles are just darling. Some of them are completely off the wall crazy with a hefty dose of ugly thrown in for good measure. The good? Think
Solitaire in pink or purple for Nasty Gal
. Those heels are beautiful, girlie, vibrant and most of all really,
really
pretty. But for every one of those (also notable exceptions include the very cute
Skulltini loafers
and
France boots
) but then just when you think things are going in a slightly more normal vein
we get THESE
!!!
Having said all of that the Essie boots above are possibly his most normal to date. I rather like them even if they do sit as somewhat out of place alongside some of the other designs. Pair them with a flounced mini skirt and a fitted jacket as below.
MICHAEL KORS
Blue Plonge Leather Cropped Moto Jacket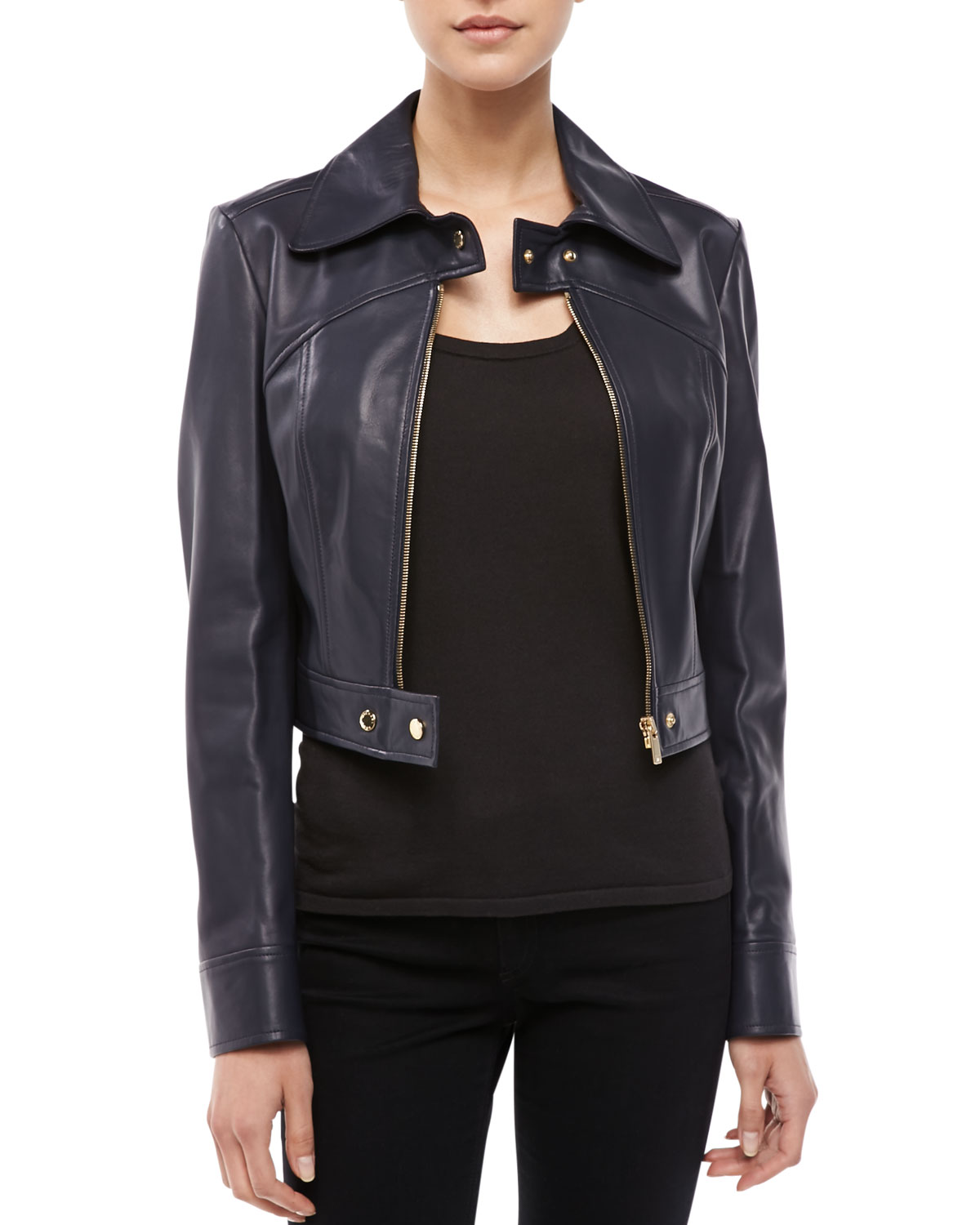 ALICE + OLIVIA
Donnie Silk Button front Blouse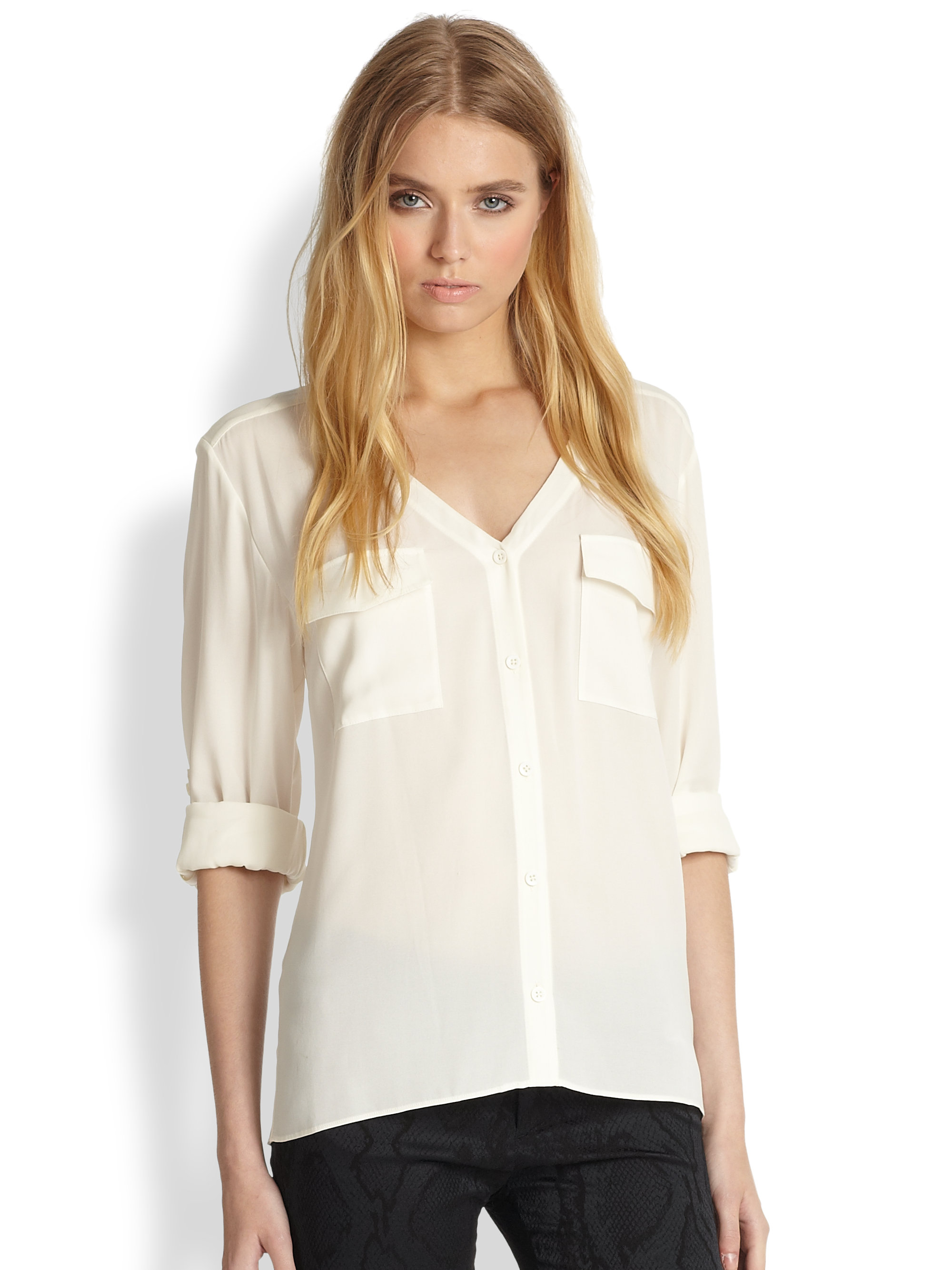 ALICE + OLIVIA
Blue Fizer Striped Boxpleat Skirt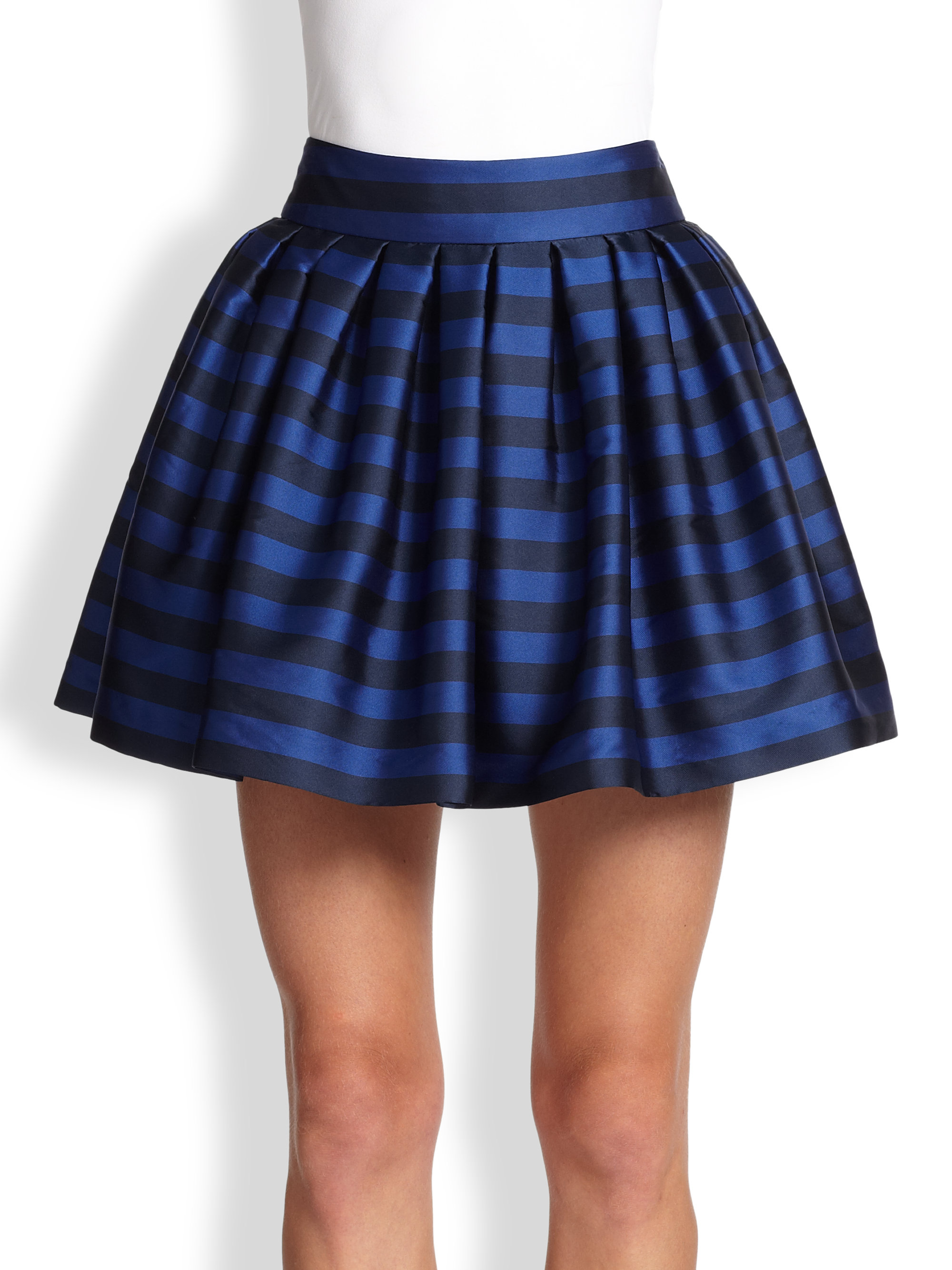 SERGIO ROSSI
Brown Large Leather Bag