I think it's the mix of spikes that get me, but for some reason I have a serious crush on these heels. It also helps that they are just about perfect for work, which technically makes them sort of practical*, right? They look so demure with a grey skirt and a blazer, and every "meeting with a client outfit" needs a little edge.
See below for a perfect styling example. I'd happily wear the lot.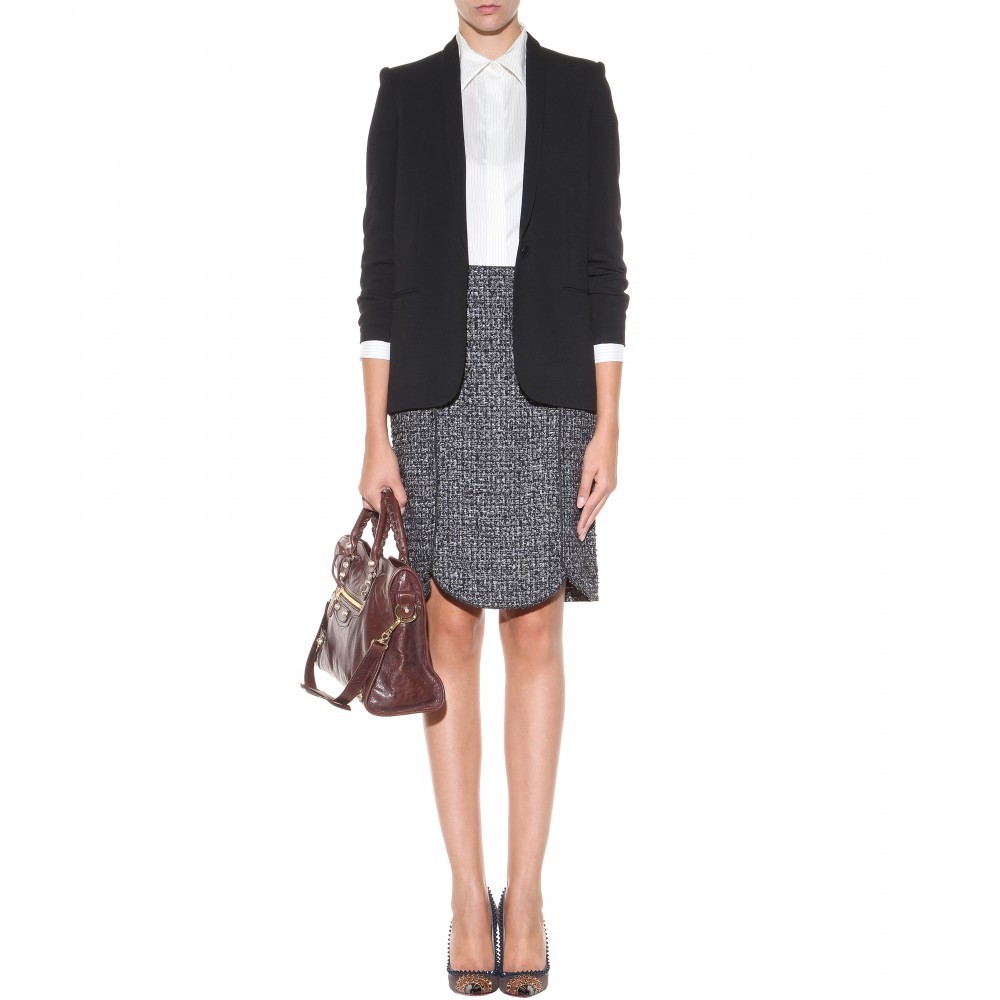 The back view is also crazy, sexy, pretty...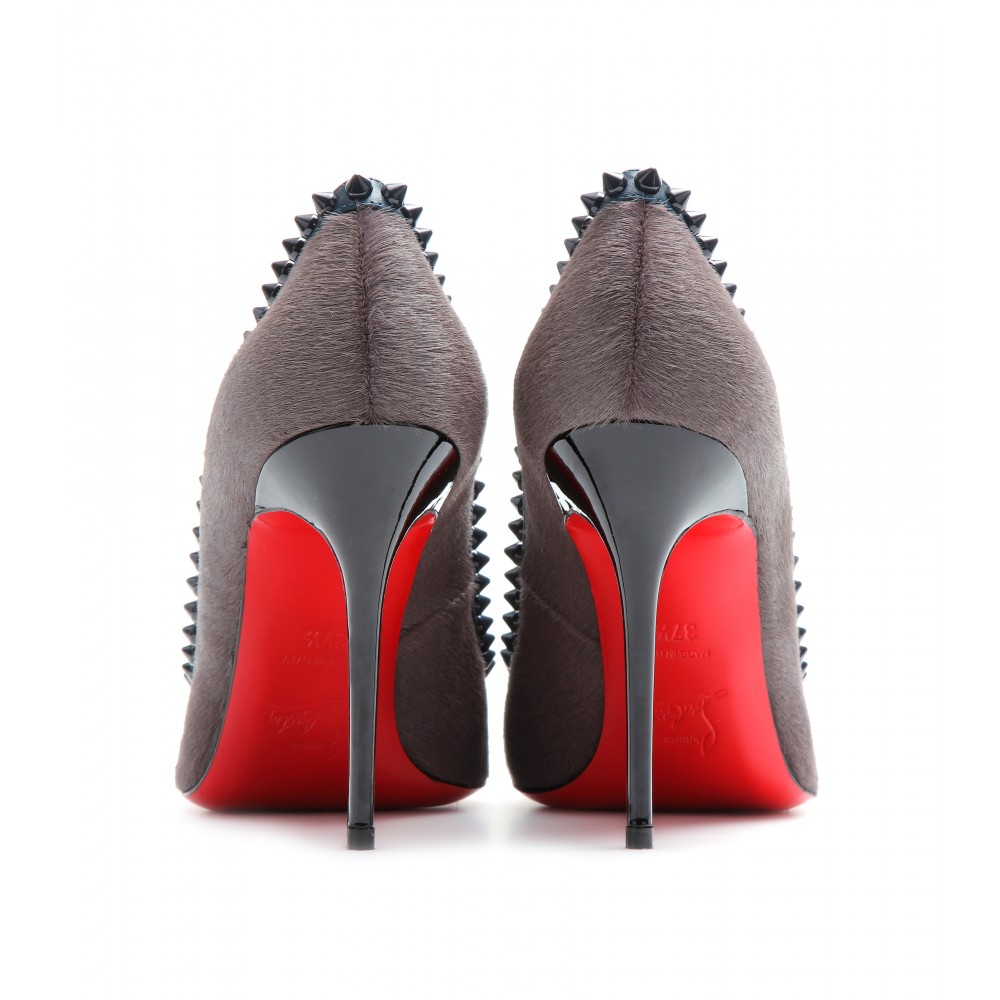 *(Work with me here girls, I need to justify buying these beauties)