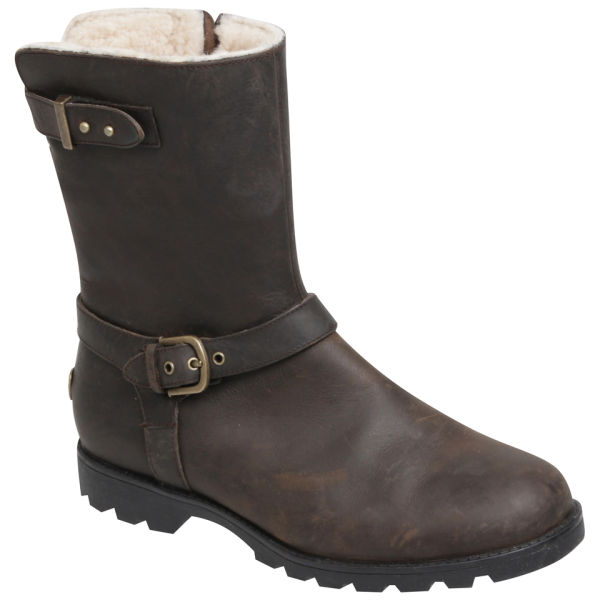 I met these gorgeous UGG biker boots in my local Schuh store last weekend when looking for things to feature. I must admit they were my favourite pick out of everything in the entire store, and in terms of quality blew away styles like All Saints Manifest and Hessian boots in terms of grade of leather quality and wearability. I am, of course, a real sucker for biker boots as we all know, and I do love my UGGs too, so this really is the perfect marriage of style and comfort that you need for an icy wintry day.
An honourable mention would have gone here to the new Timberland styles, however the biker boot from them only features sheepskin on the top of the boot leg and not as a lining for the entire boot which I felt was rather disappointing. They are still a REALLY good looking pair of boots though - go check them out at your local Timberland store if you have one. I really liked the tan. If you are not fussed about them being super warm lined then they are well worth a look.
TIMBERLAND
Nellie Pull On Boot Brown
There is no skimping on the lining on the UGG boots. They are divine.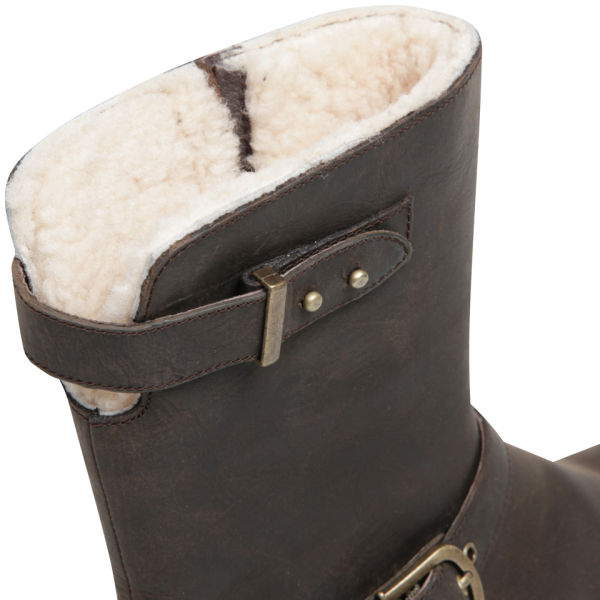 You wouldn't immediately pick them out as being an UGG boot and yet they don't look out of place on an UGG stand alongside more classic styles either. Definitely one for the wishlist.
Buy UGG Brown Australia Womens Grandle Leather Buckle Boots