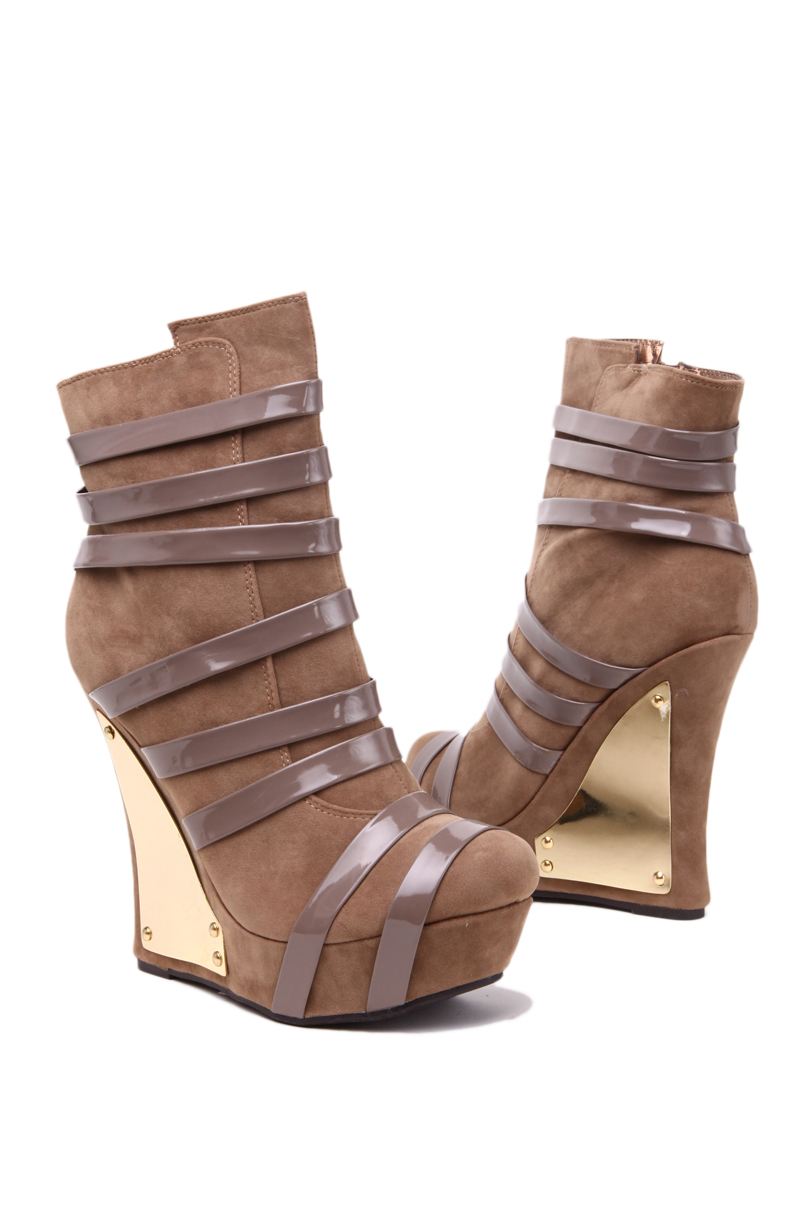 How amazing are these? I found them randomly this past weekend and knew I had to show them this week. Not only do I adore the metal plate on the wedge but I also adore the price. Believe it or not you can pick these incredible looking booties up for just £37.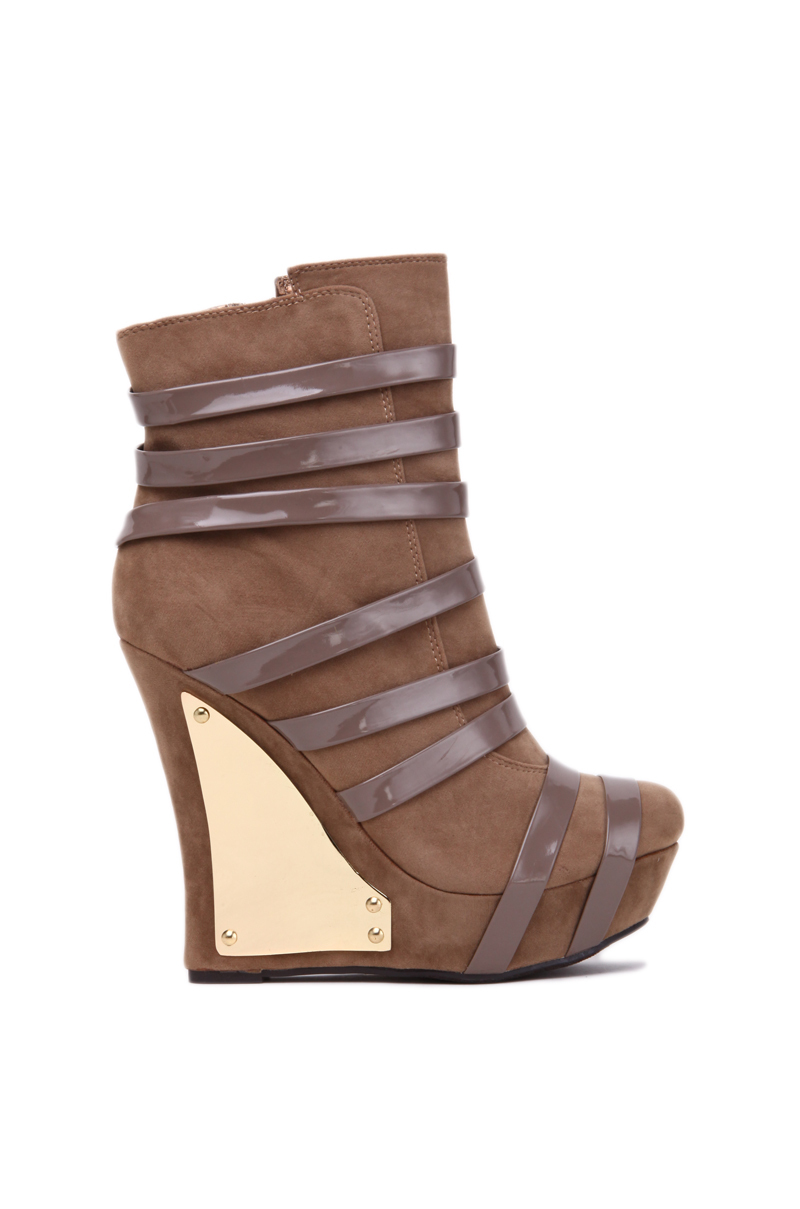 So obviously they are not suede. They might only last you a season. But they will turn heads wherever you go, and they cost even less than everything on the high street. I am so in love with the heel. Take a closer look below...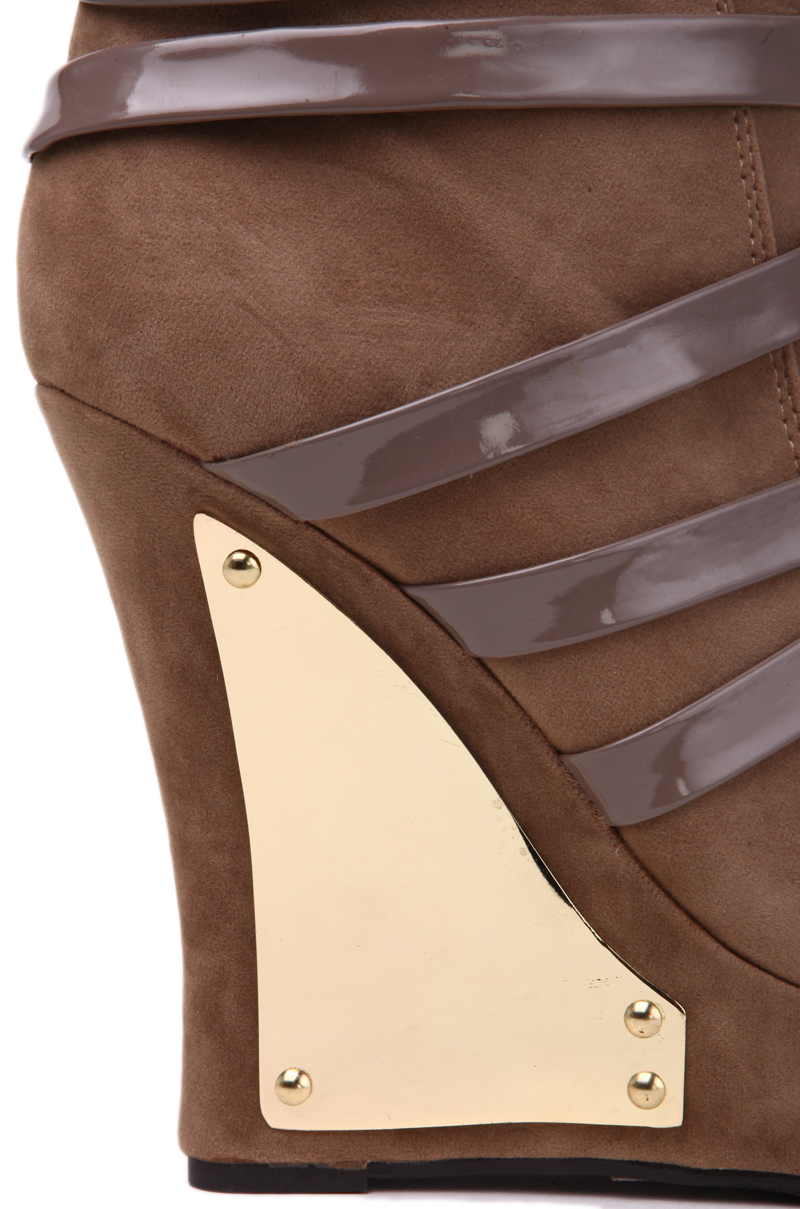 Perfectly divine. I must grab a pair before they sell out. They'd look especially good with denim shorts and full tops.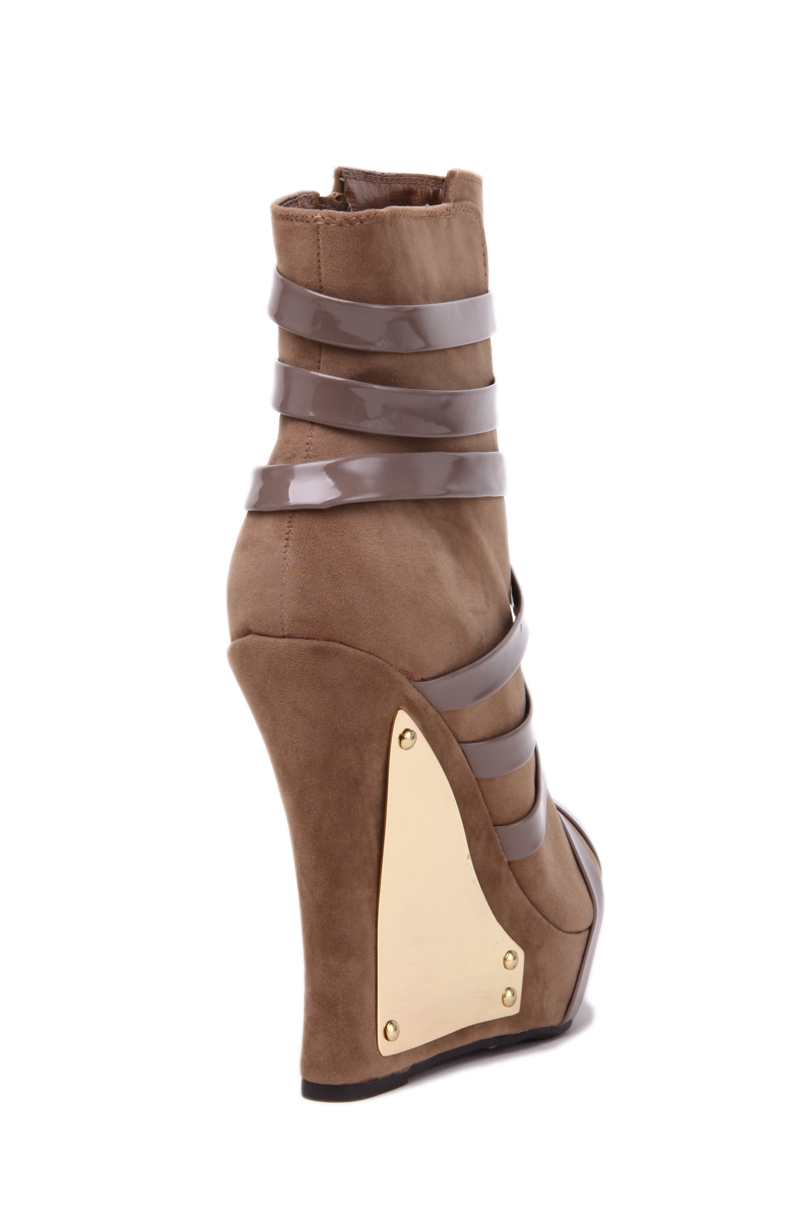 Buy AKIRA Brown Mallika19 Wedge Boot In Taupe