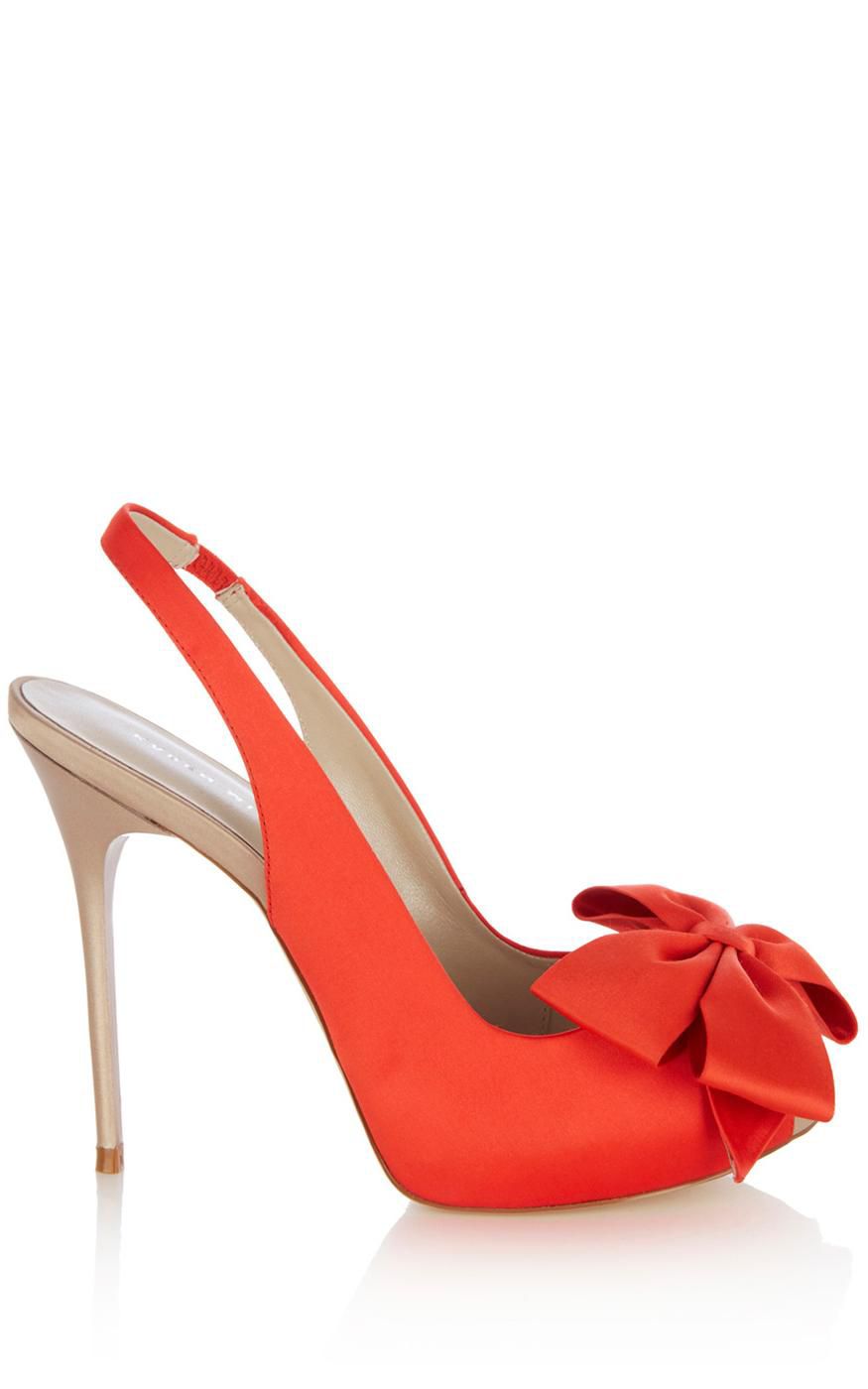 It's not strictly an Autumnal staple (okay I admit, it's utterly impractical...) but these shoes will surely cheer up the darkest of days, right ladies? The bow is to die for, and if you like your slings on the vintage side, these heels are sheer perfection.
Not sold? Check out the to-die-for top down view...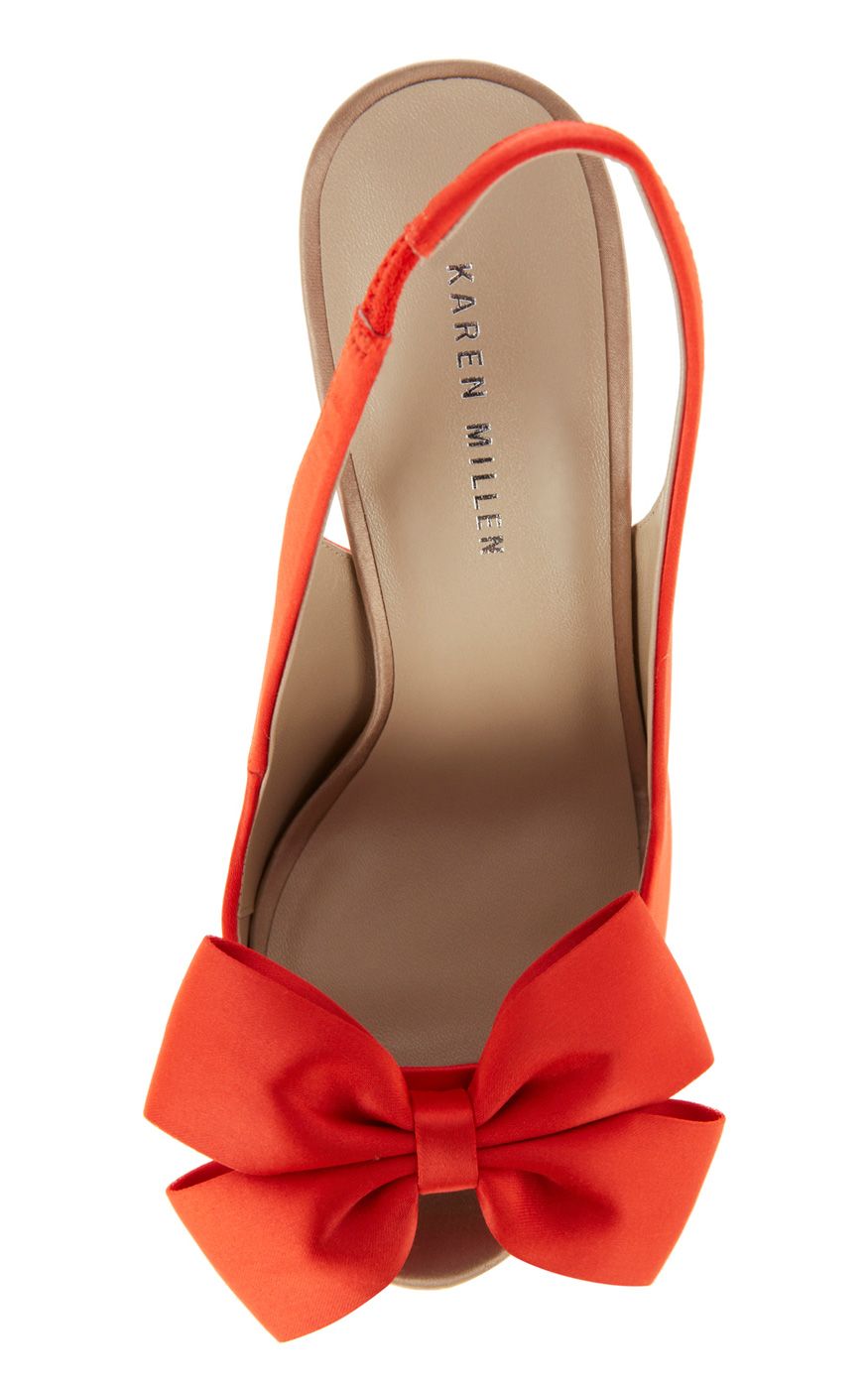 I am equally in love with the subtle sheen on the nude tone heels.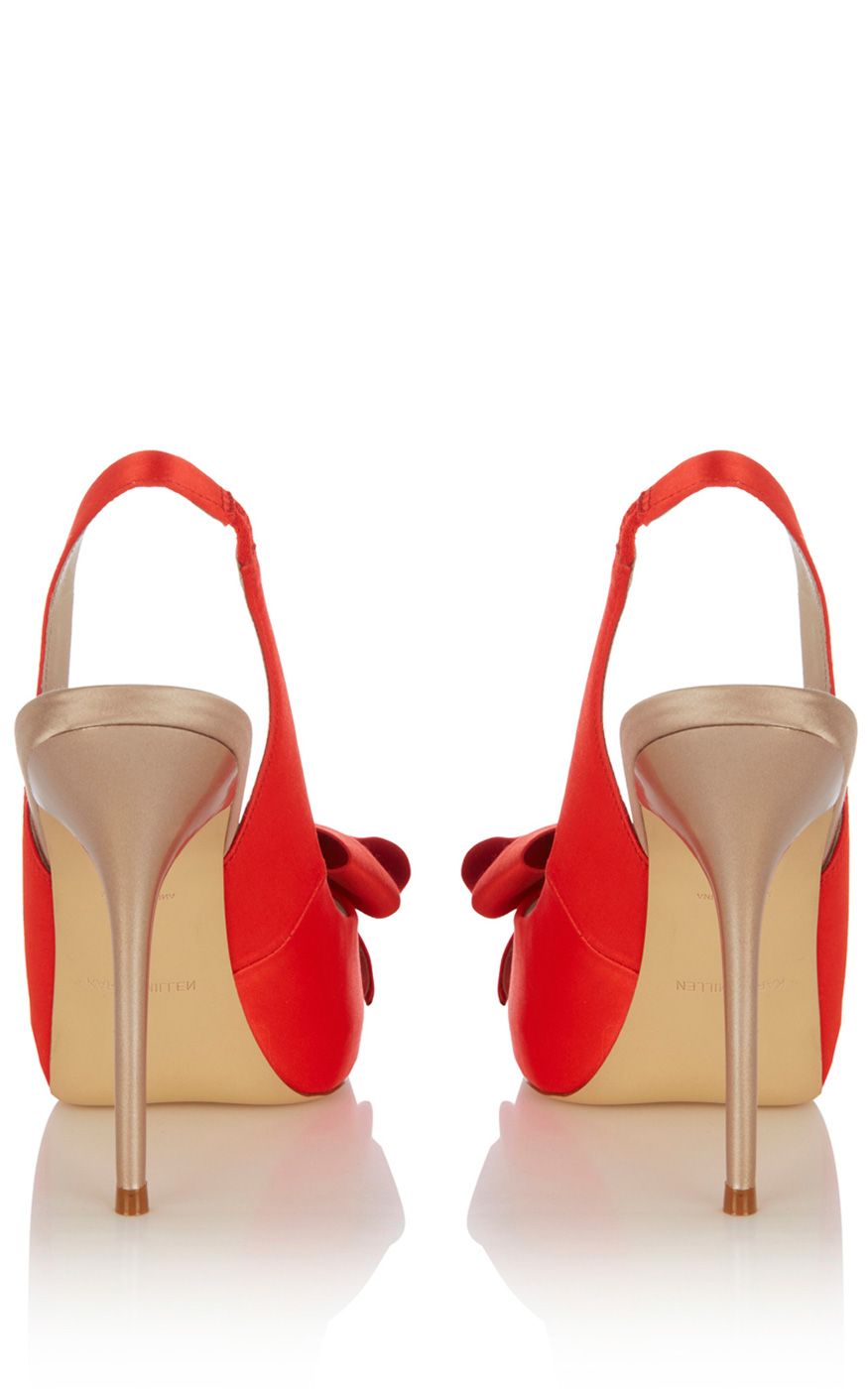 They really are very very good. The only question for me is going ot be which excuse to use to justify buying them? They would make perfect Christmas morning heels!