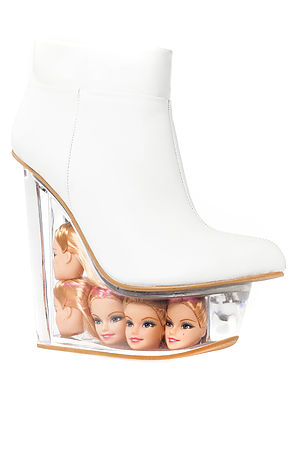 OK, really? Doll heads, Jeffrey? What's worse is they all look terribly happy to be stuck inside there...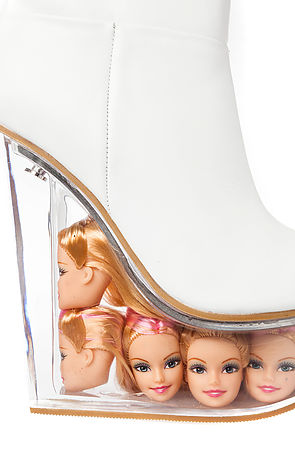 If disembodied doll heads are your thing then JC has you covered. I am not sure I would even add these to a Halloween outfit.
Whatever you are doing tonight, remember, be safe, enjoy, dress up, drink (if you are old enough!) and enjoy the spooky goings on. However if you are anything like me you'll be keeping these little white frights well away from your feet. Even if for some reason I find their little faces really funny.