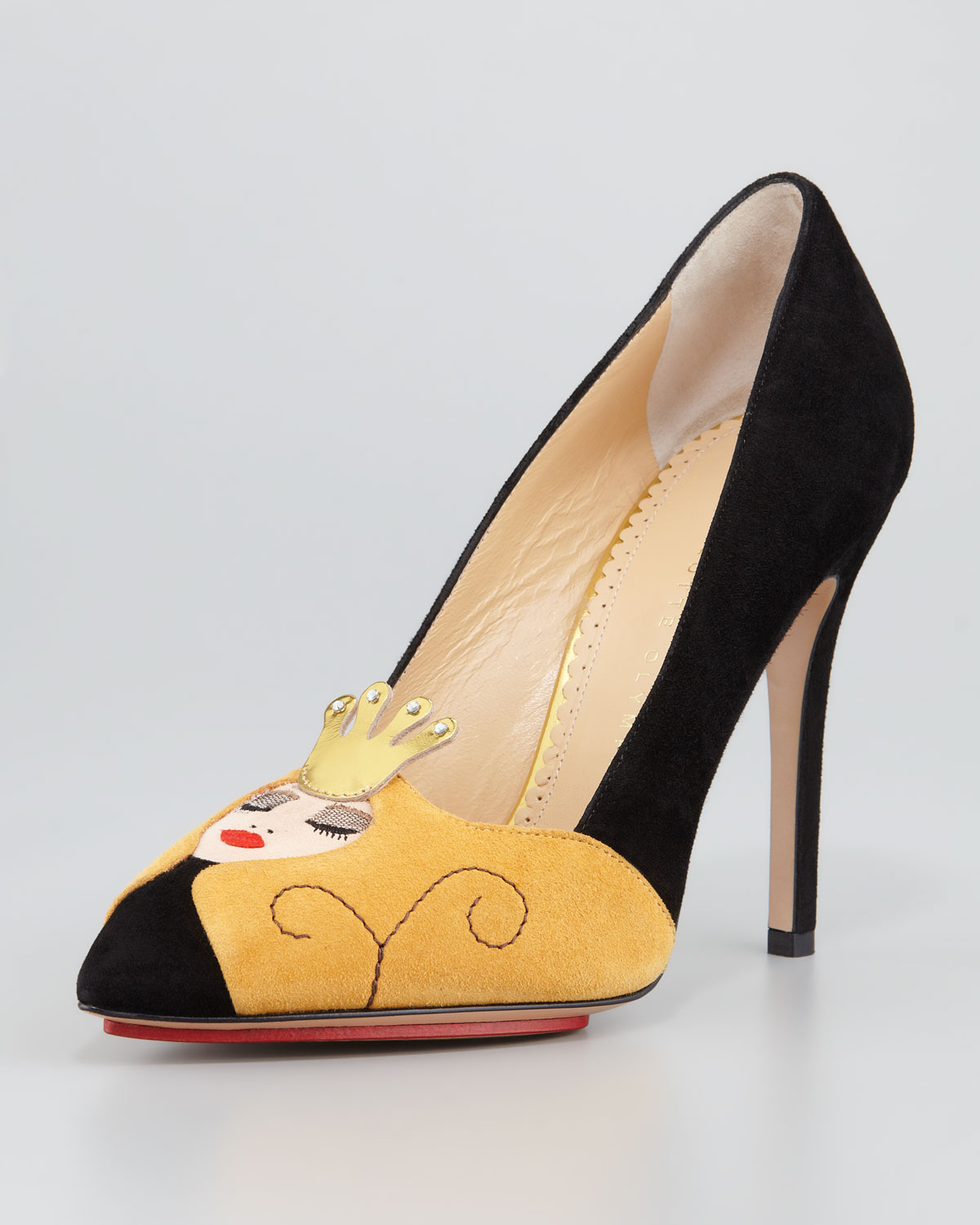 I am not sure if it's the extreme weather warnings for the South coast that are forecast overnight (send a lifeboat - save the shoes!) or
the pain of my new wrist tattoos
, but something has made me look at the new Sleeping Princess shoes by Charlotte Olympia and think 'I really want those'.
I know I probably
shouldn't
like them, but they are just so goddamn cute!
There isn't a woman alive who doesn't want to be a princess on some level, and this very much appeals to my inner Queenie (
see Blackadder if you have no idea what I am talking about
). Gorgeous! My face basically does this when I look at them...