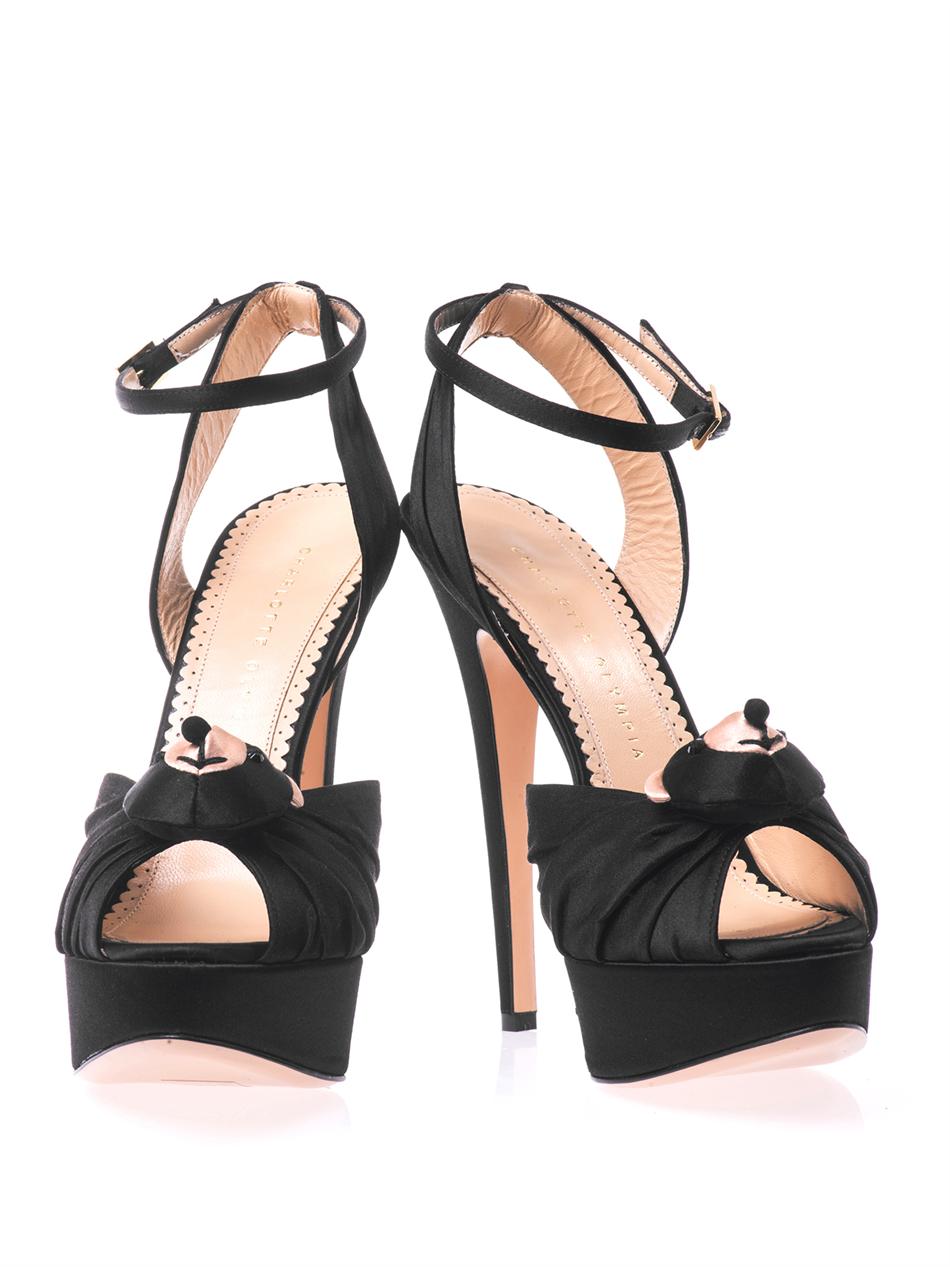 The last time
Charlotte Olympia shoes were featured on Shoeniverse it was the green suede Eiffel Tower sandals
and you may remember that I was a tad disappointed with them. Not because there was anything wrong with them - in fact I though they were a gorgeous pair of heels, however they didn't have any of the quirky and fun signature details that we've come to know and love from Charlotte Olympia. So I was rather delighted when I saw these when looking for new heels to feature on the blog this week because ladies, she is very much back. Platform is in place. And shoe fairies, these heels sport a little bear on the vamp.
Here's a closer look. He's quite a happy little chap.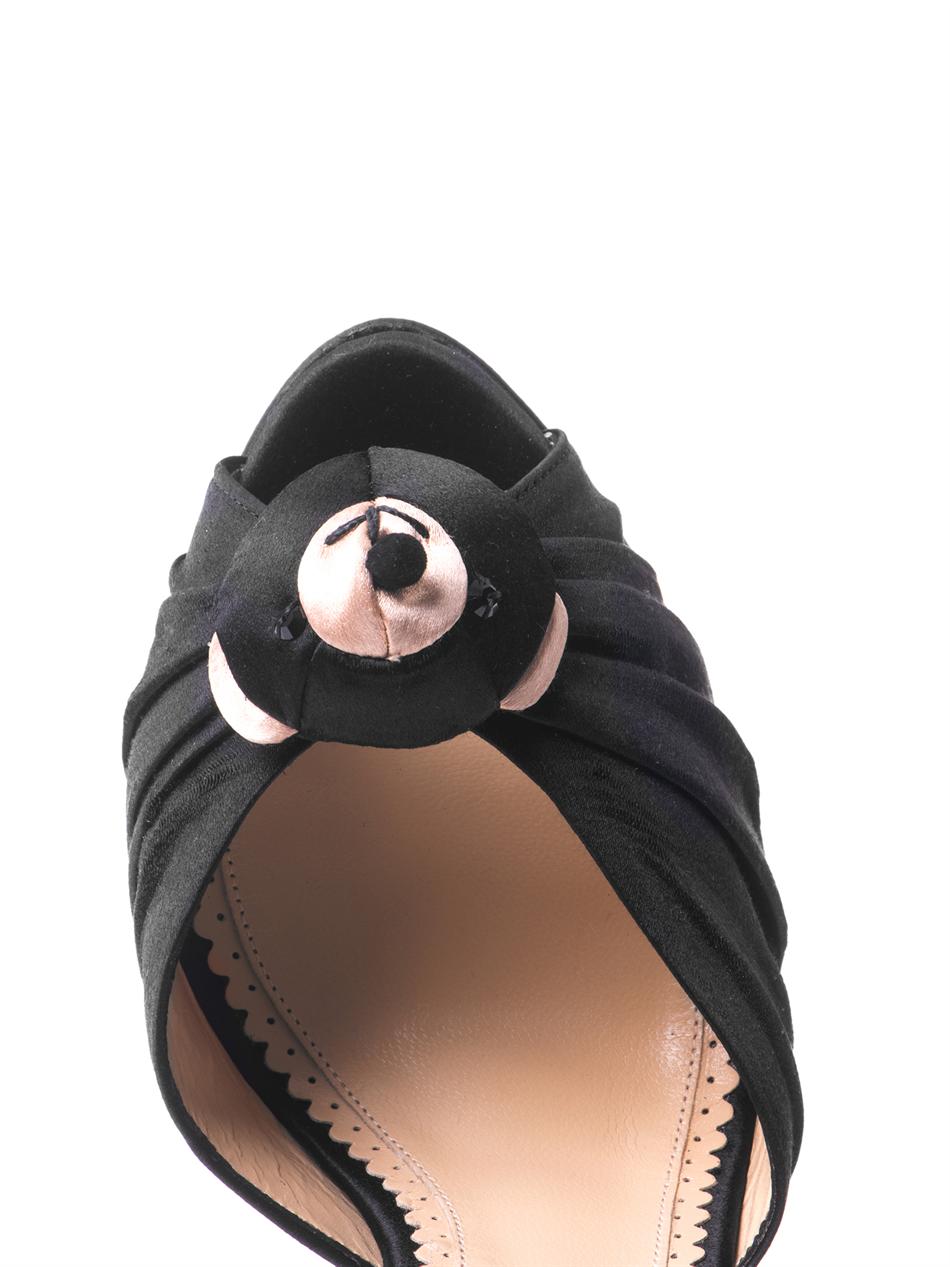 The heels themselves are of course beautiful. I think that CO sandals are among the very best strappy heels that have come out in recent seasons. They are incredibly flattering when worn. Sorry about the dress in the shot below (I hate it).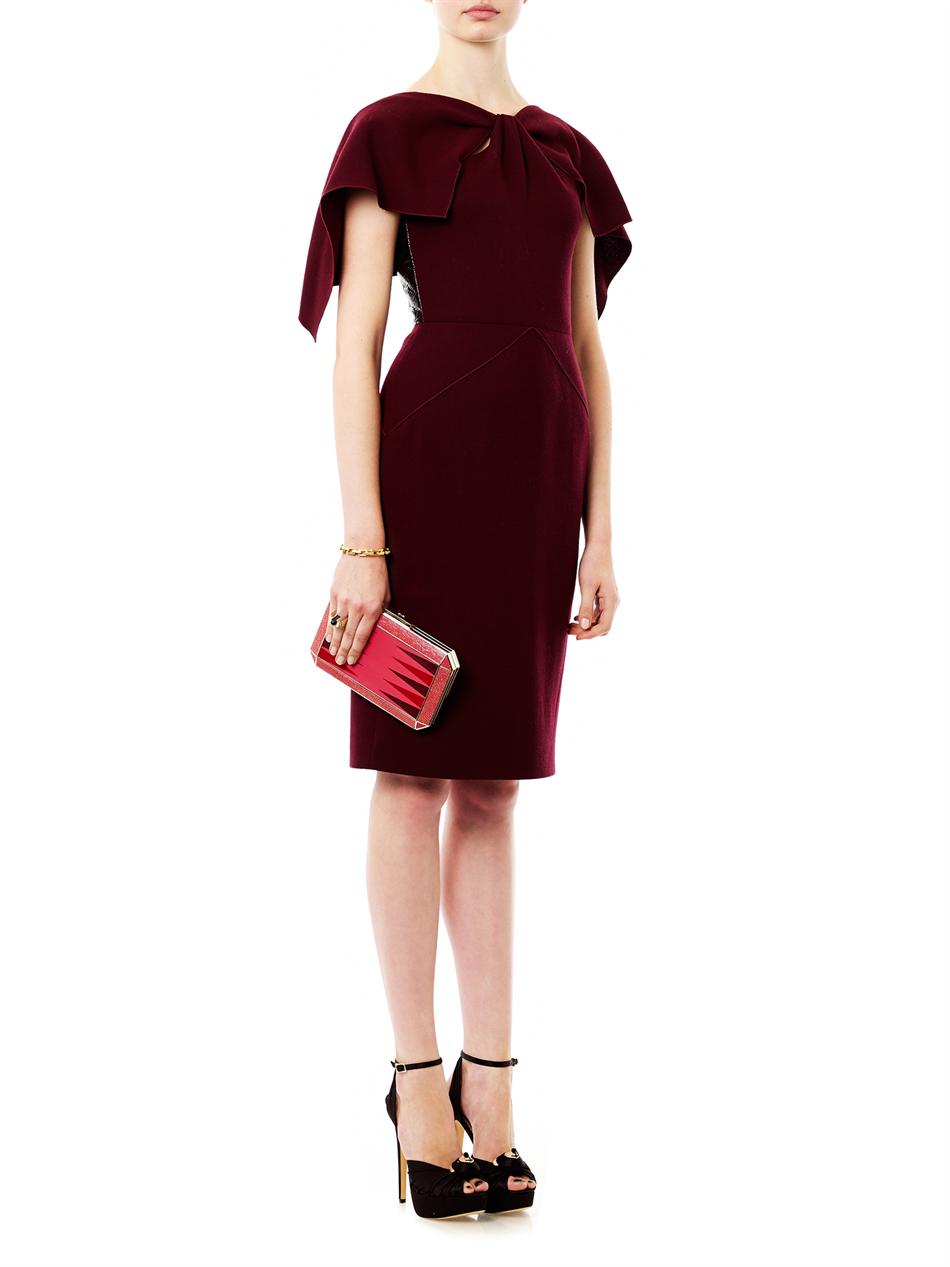 The question remains, as so often with Charlotte Olympia shoes, would you want a pair of designer heels with a teddy bear on the front. It's hard to think of an occasion when a more normal heel wouldn't win out, but if you love quirky fun designs then these might just be perfect. I'd love to know if you would wear them and what you'd pair them with.
But wait there's more! I also found a closed toe pointed pump called Bear Necessities and the colour is simply amazing. I think these are slightly more wearable for everyday compared to the sandal version. The deepest pink brocade upper on these it just to die for.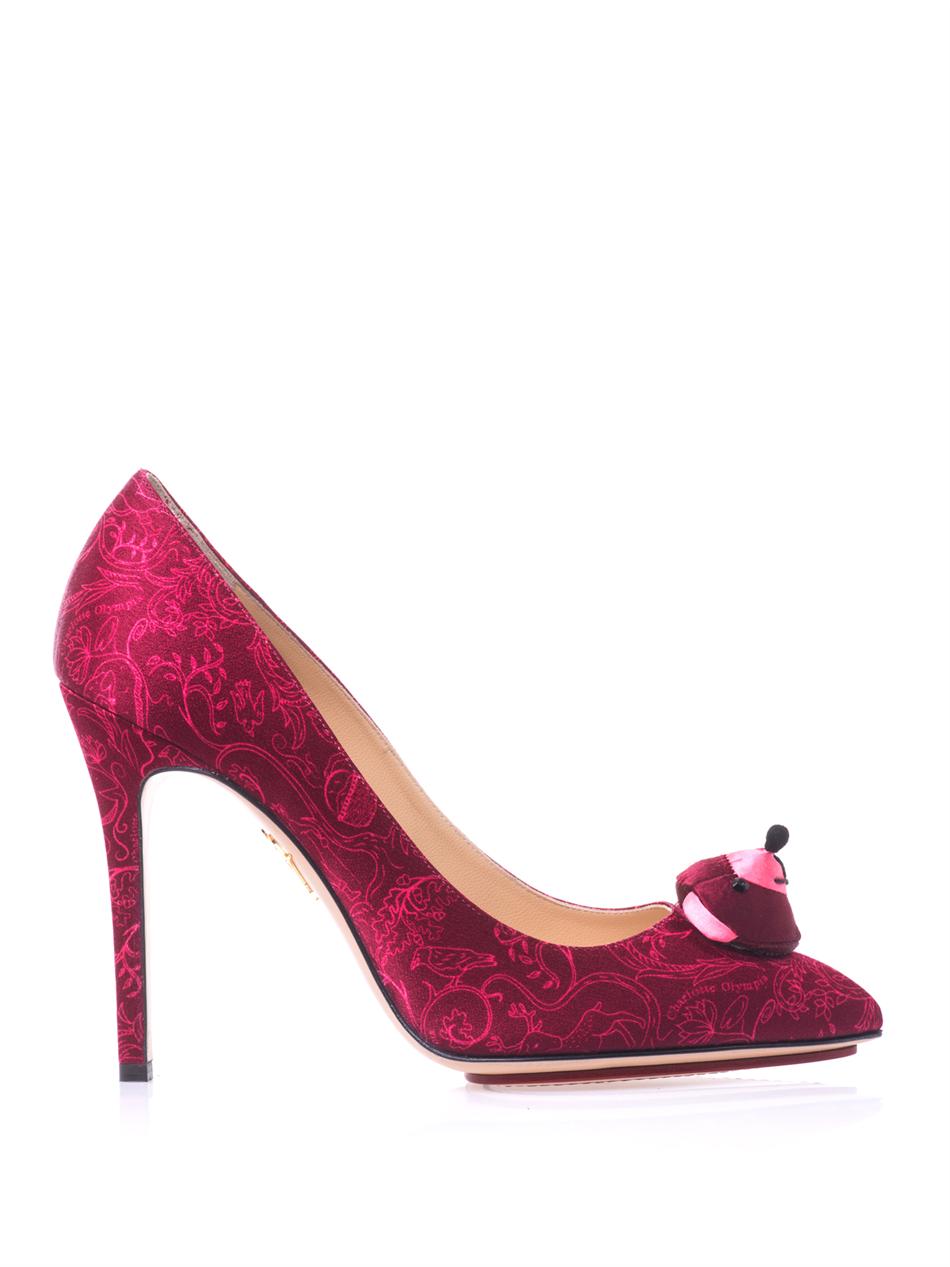 Is it my imagination or do the bears on the pumps look happier? I love the teeny tiny inlaid platform, barely there and such a fantastic little feature. They are an incredibly elegant shoe and I hope to see more pump styles like this with the more subtle shapes and pointed toes this season.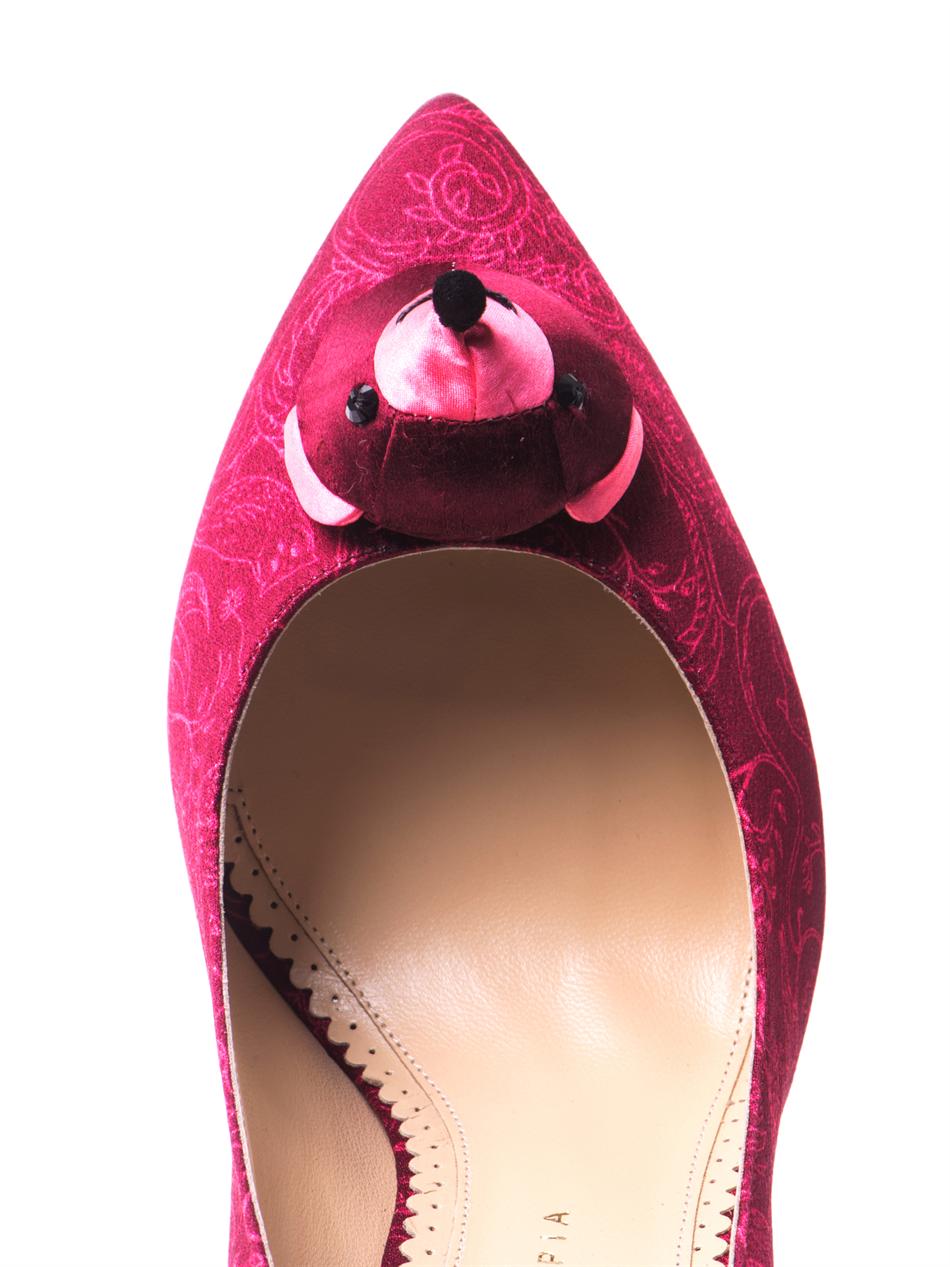 Wear them with a simple shift to inject a bit of personality into boring work wear.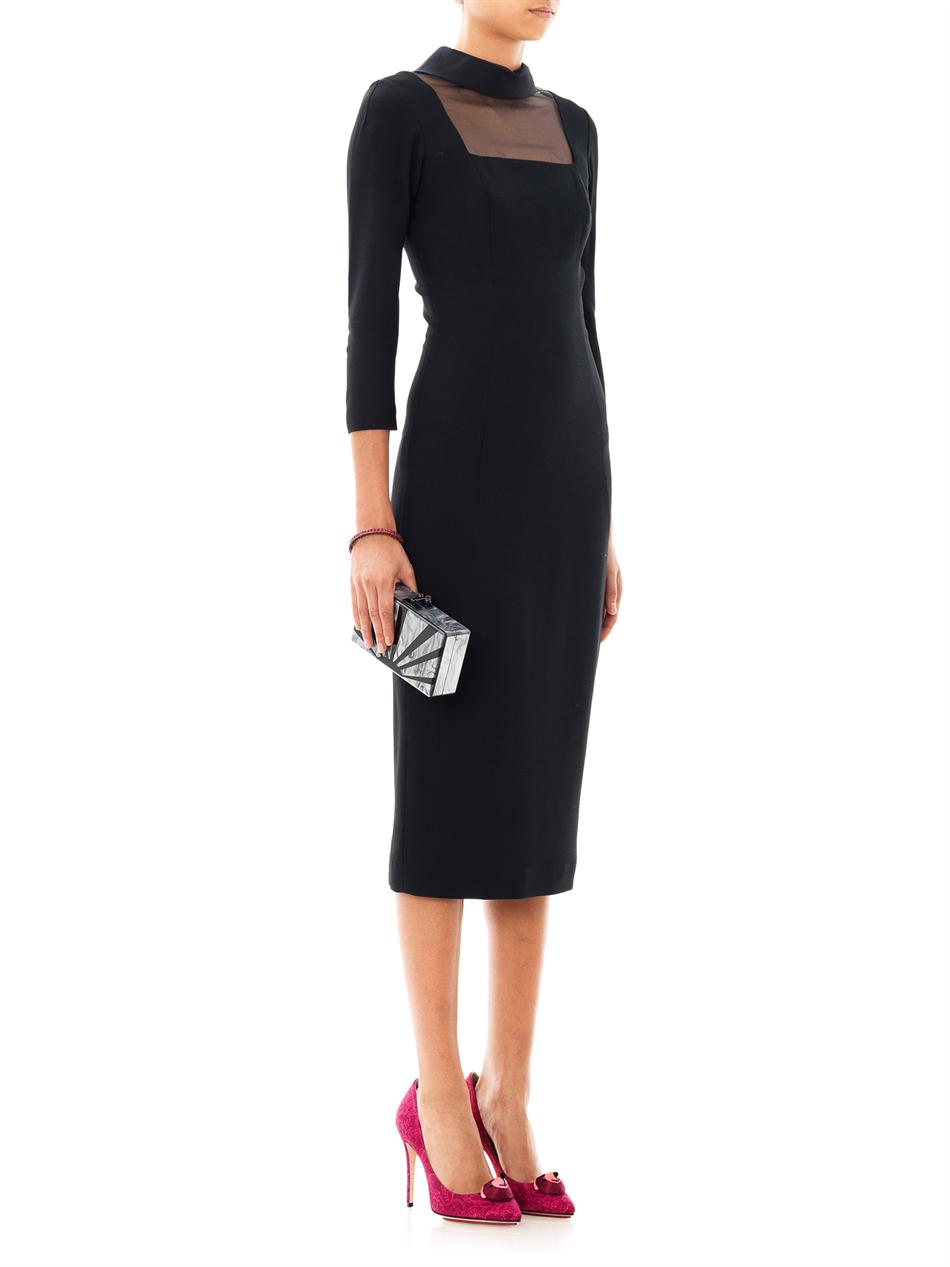 I wonder if we'll get a tie in with Disney soon and see a suite of Winnie the Pooh characters on CO heels next? Watch this space.
*Reserves herself some Eeyore boots*