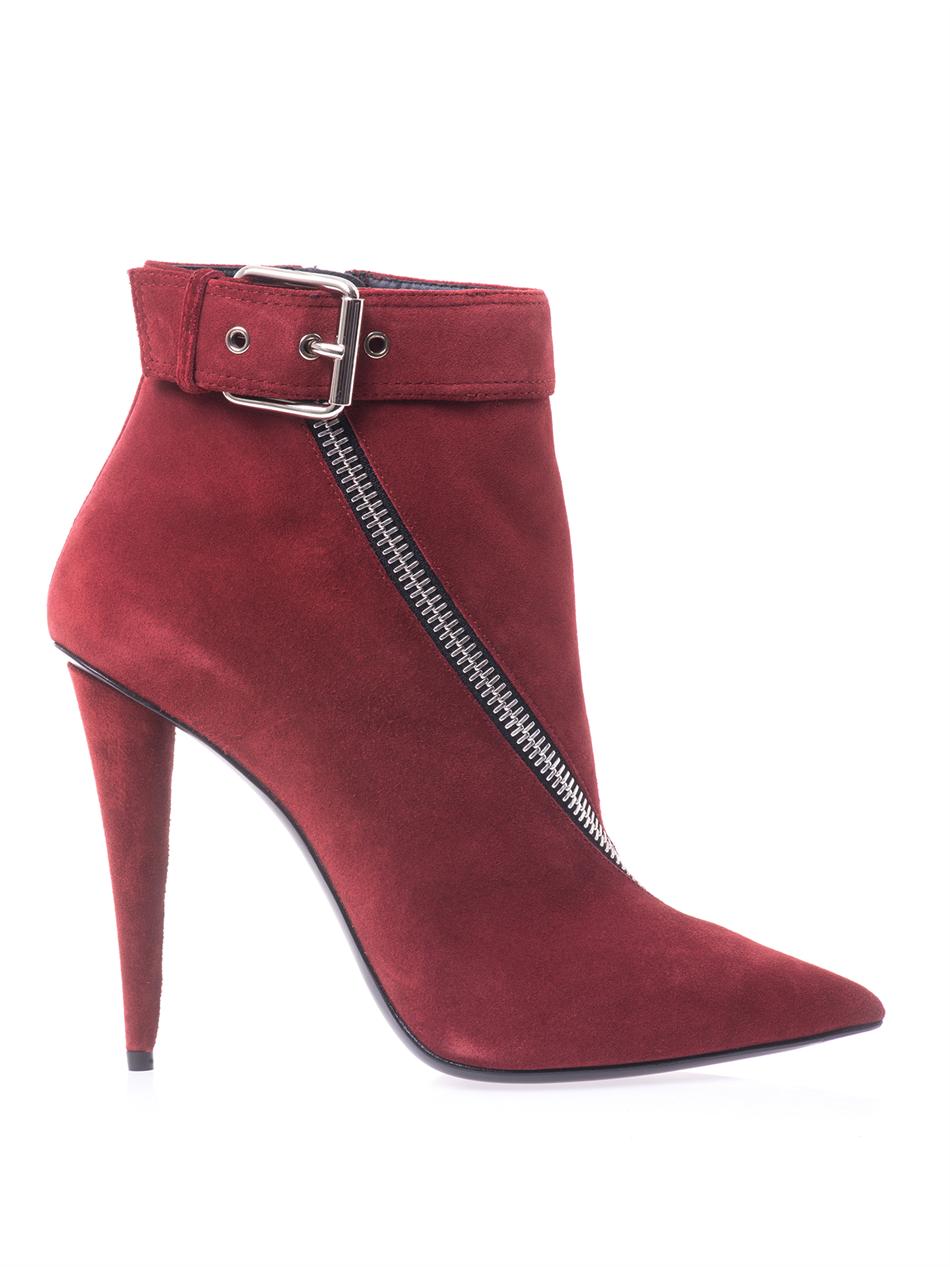 While I am still not totally convinced about the new heel shape of a lot of the new Giuseppe Zanotti styles, this red zip ankle boot ticks my 'rock chick' box and is very much a relative return to form following
last week's pink fluffy extravaganza
.
*Stop trying to make fetch happen*
So, in comparison these are beautiful. I'd happily wear them with a casual dressed down look or to add some interest to a mini dress. I'm still not entirely sold on the heels from the back view however. Maybe I am just being a little harsh.
They look a lot brighter in this next shot but I think it's just the lighting. They really do look great when worn though.