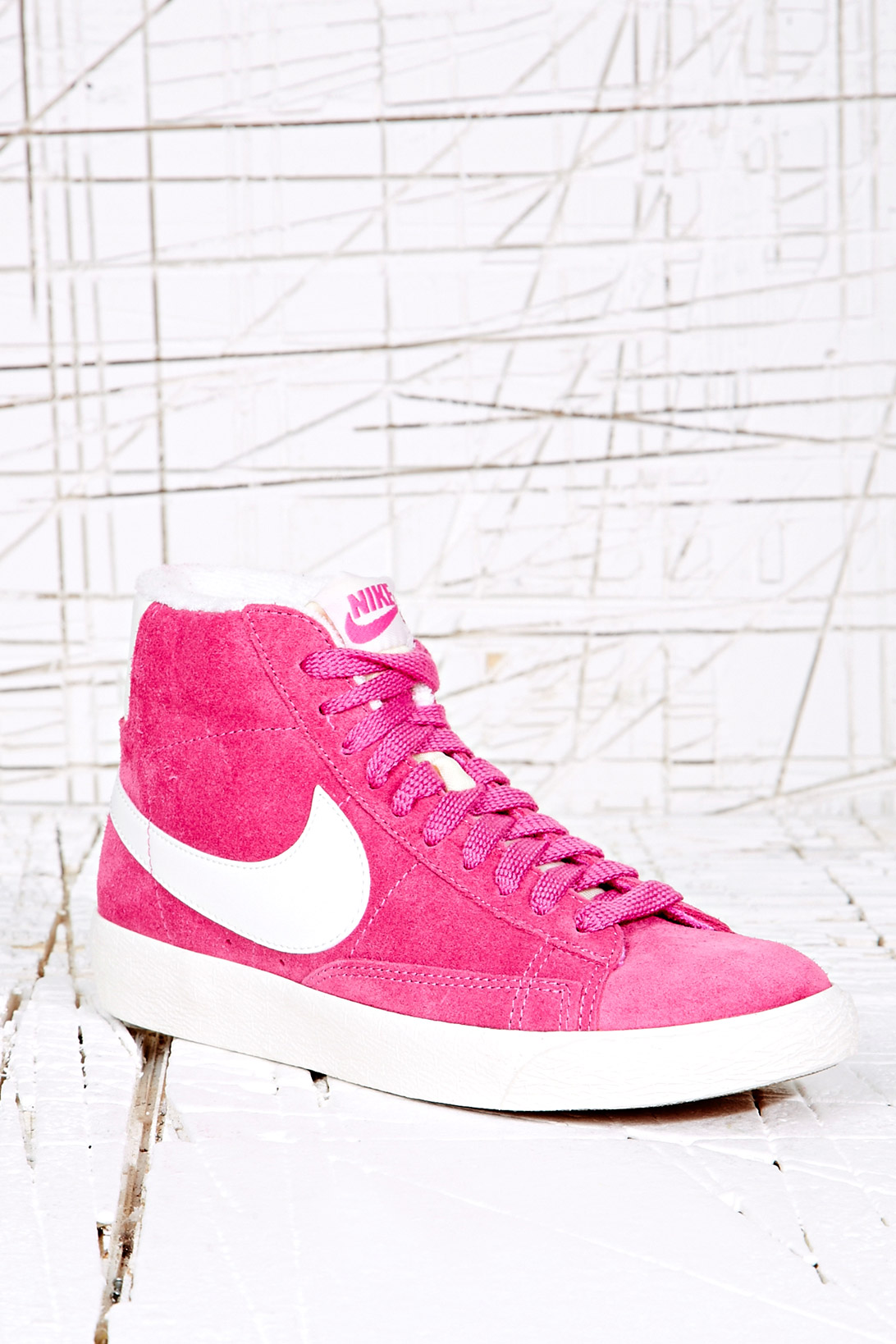 It's no real shock that sooner or later I had to give in and feature the resurgent Nike Blazer trainers here on Shoeniverse. The thing was, waiting for the perfect pair. My son has a crazily beautiful pair I had imported from the USA, but trying to find a girl's pair that I loved as much as my bright pink Nike Sky Hi's was proving problematic.
Then, this weekend past I found these.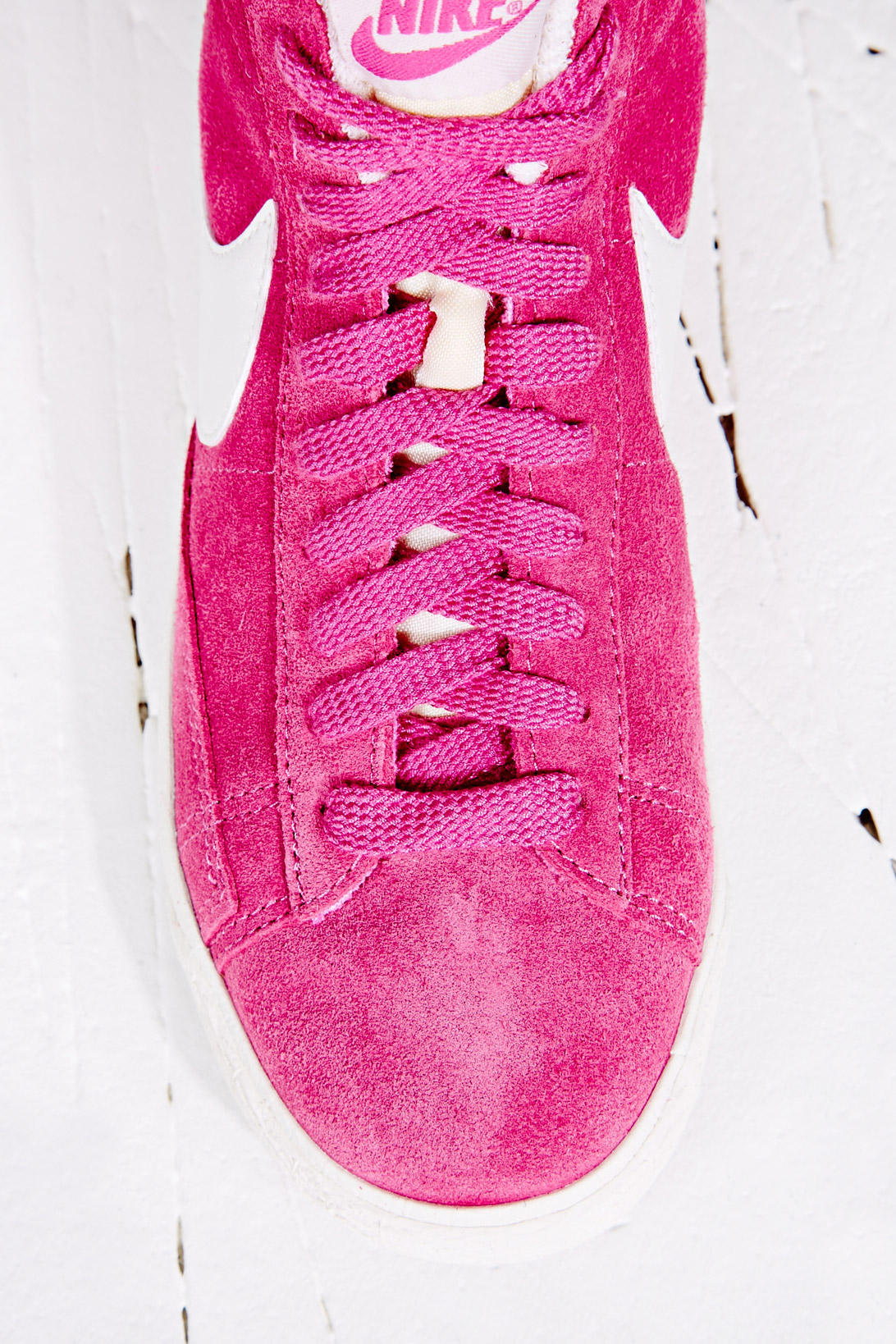 I still, being the heels loving girlie that I am, prefer the feel of the hidden wedge of the Sky Hi - BUT - in terms of bright pink goodness I will have to snap up a pair of these. They are stunning.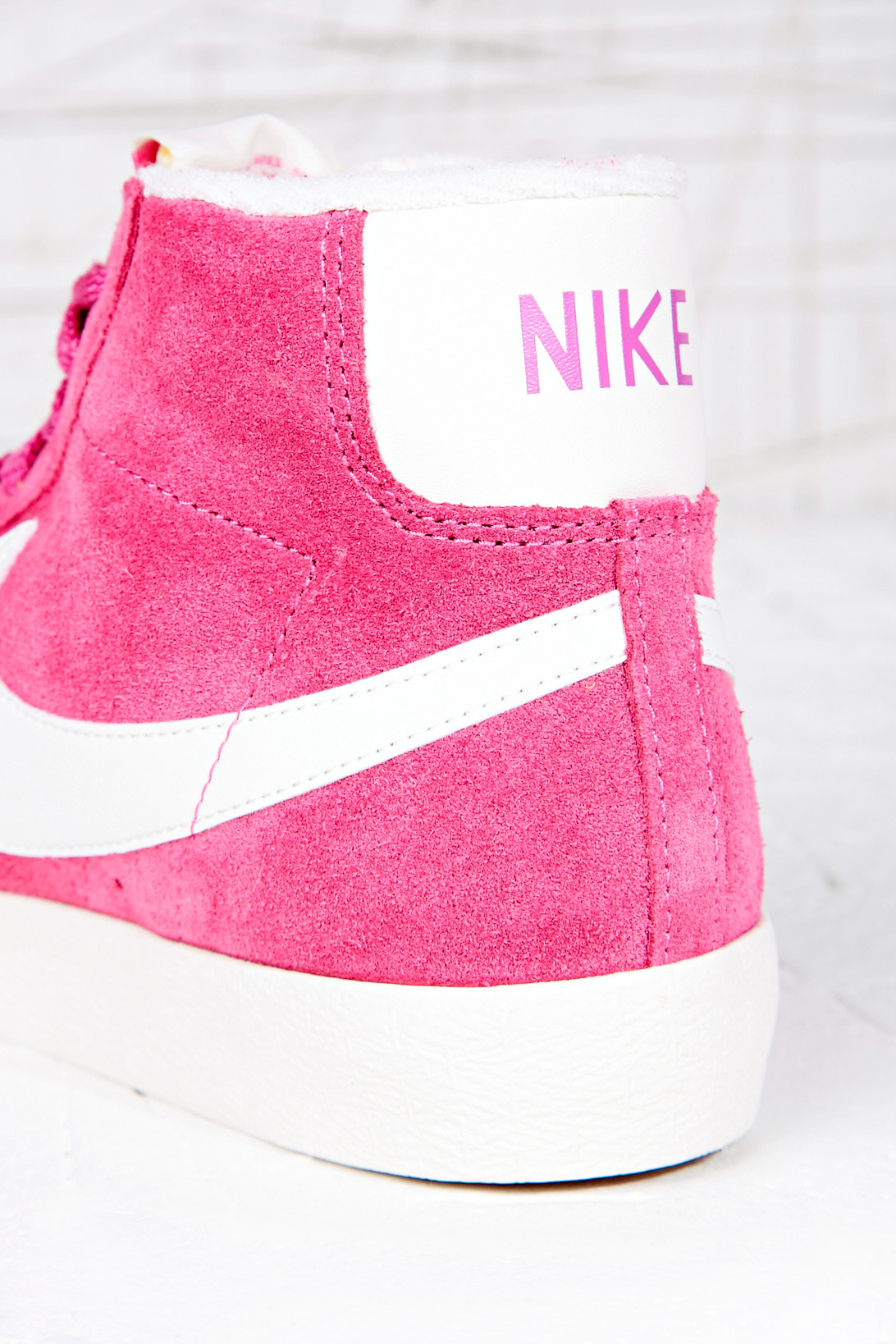 Do you wear retro trainers? What's your favourite colour for Nike Blazers? I love to wear high top trainers with leather leggings and lace top ankle socks - would you wear that?