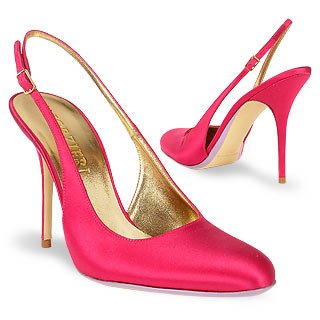 These heels originally retailed at £212, so their current on sale price tag of £64 might just be of interest to some of you, particularly if you are planning a wedding party where deep pink needs to be factored in. They really are a sweet little shoe that would look fantastic for a special occasion.
I just LOVE how low down the cut on the sides is. Beautiful.
Maybe you'd like to be a blushing bride in pink too? There are no rules after all, and these are so delicate and pretty they could easily be worn as a bridal shoe. Most sizes are in stock at the moment but be fast if you like them as I would imagine they will sell out fairly quickly at this price.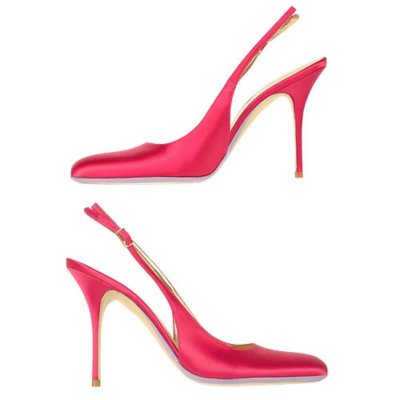 Happy weekend, shoe fairies!