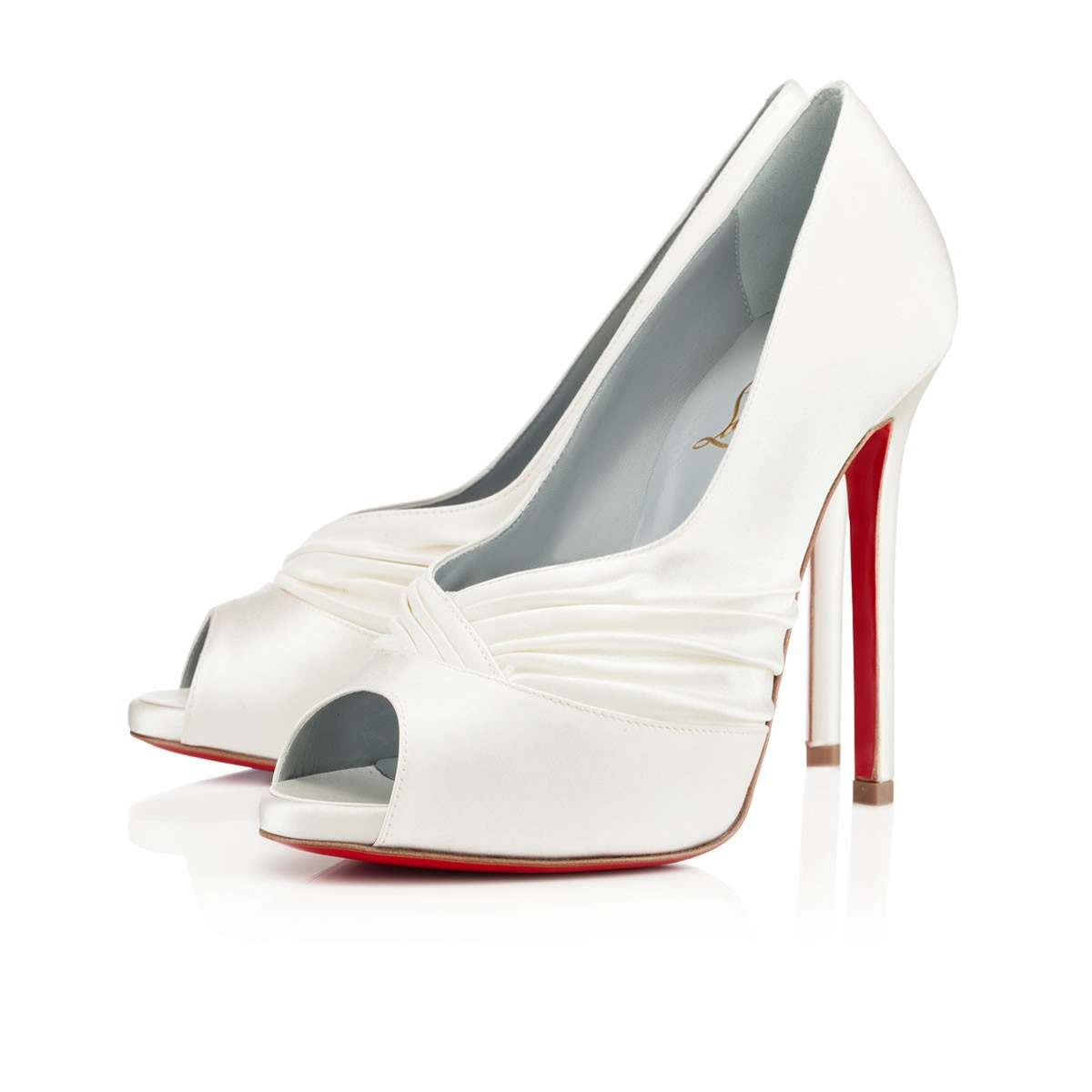 How would you like to wear these on your big day? Unashamedly OTT and in your face, if you want Louboutins for your wedding day - and you want everyone to notice them - then Drapadita are possibly your dream bridal shoe.
I do rather like them, although there is something about them that makes me wish they were a ankle form fitting shoe boot, possibly in draped suede or shimmer. But they are lovely. Would you wear them to say 'I do'?
My new bridal gown love is this one from Temperley London. Marguerite can be yours for £2257. What do you think? I love how understated it is, yet such a beautiful and flattering cut.