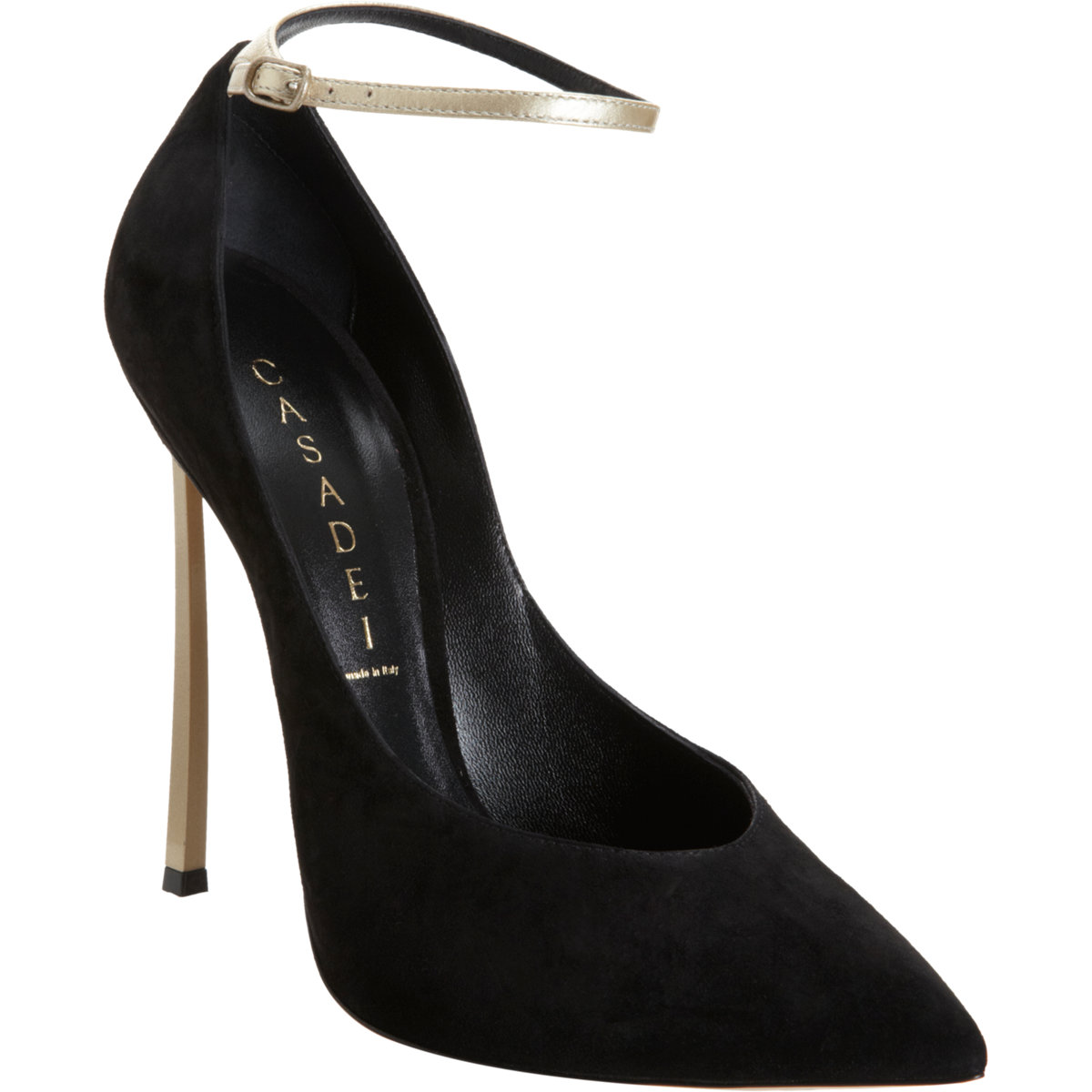 I think it's fair to say that these blade ankle strap heels from Casadei are pretty special. Because of their £524 price tag I've added them in as The Friday Luxe this week, but there will be a high street 'how-to' coming up with The Friday Night Steal at 5pm where you can find the same look for under £50 per item.
I do love the blade heels and have
featured them several times before
but these are probably my favourite so far. Seriously sexy little pumps.
Buy CASADEI Black Blade Heel Pump With Ankle Strap
Wear them with this to finish off your truly luxurious date night outfit.
ALEXANDER MCQUEEN
Black Lace Viscose On Georgette Dress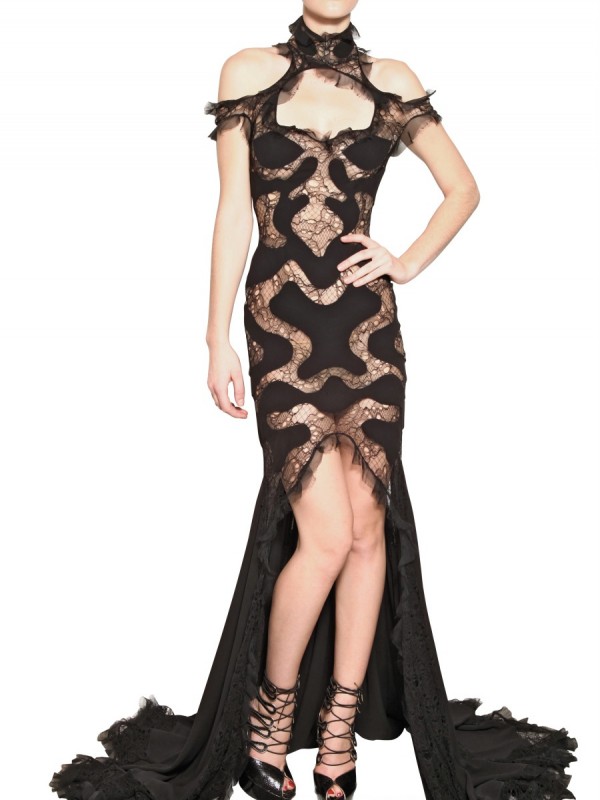 Accessories with these and the look is complete.
DKNY
Beige Studded Clutch
ALEXANDER MCQUEEN
Black Silver Night Crystal Embellished Glory Skull Ring