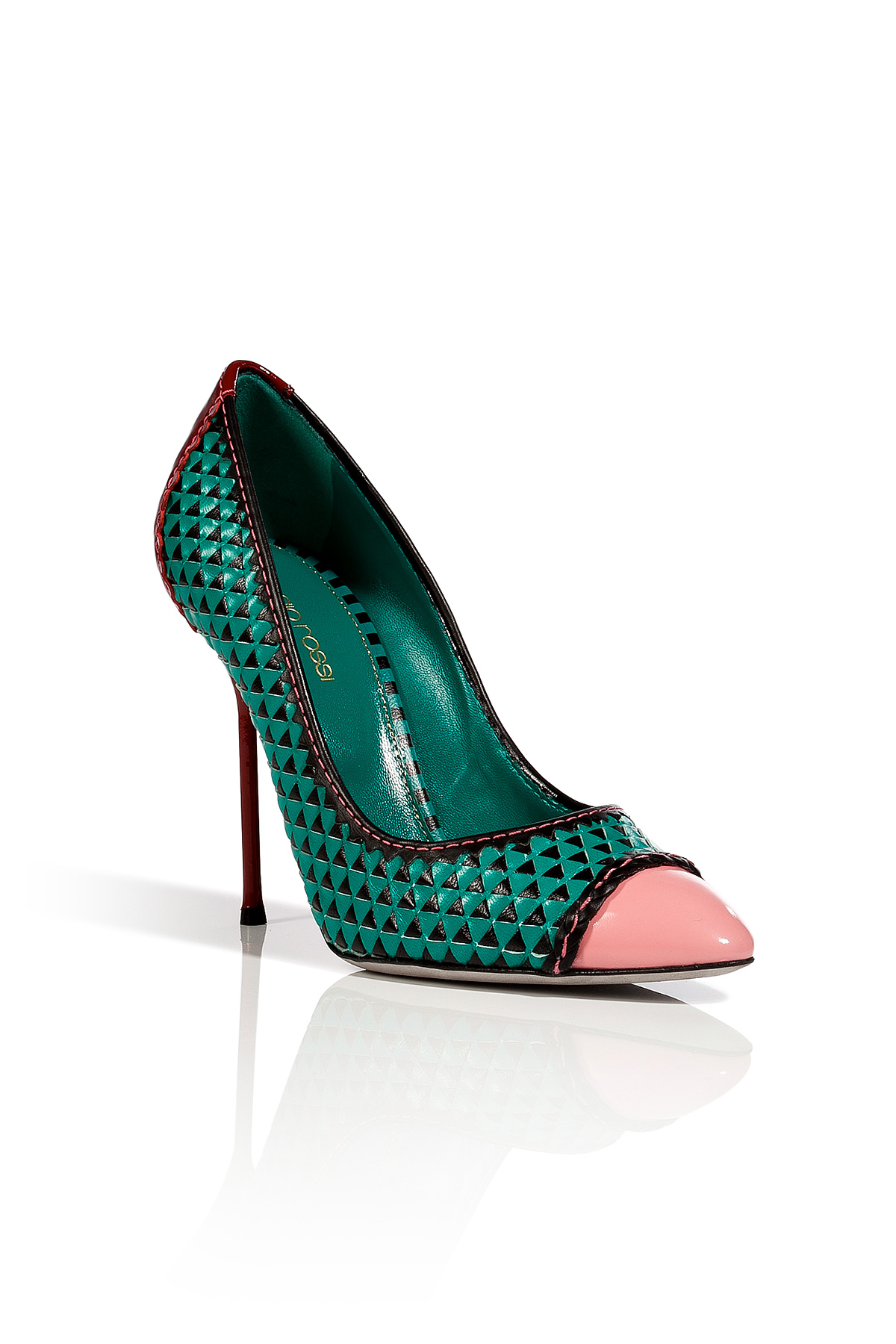 It's as though Sergio Rossi & Giuseppe Zanotti have gone ahead and completed a course entitled "Why toecaps should always clash" just to mess with us a little. The turquoise and black combination is a winner. The deep red on the back of the shoe and heel? Well, I probably wouldn't have thought of it, but OK I can go along with that. But then to finish the style off with a salmon pink cap toe? Really, Sergio Rossi? Why?
This then leads on to some very confusing attempts at what on earth to wear with them. Case in point below. A-herm.
Nice
.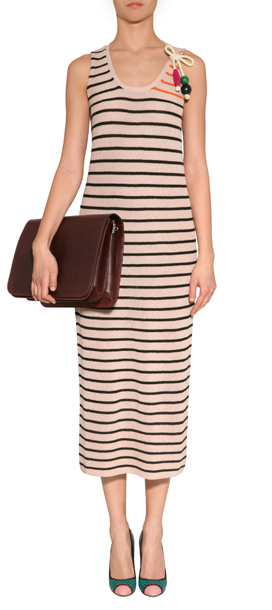 They are not as bad when worn, granted, but I struggle to think that no matter what you are wearing there is probably already another shoe in your shoe closet that would suit your outfit better than these. Disappointing SR. We shall keep our eyes out for further transgressions. Consider yourself on probation...
Buy SERGIO ROSSI Green Turquoise /Black Woven Leather Cap Toe Stilettos