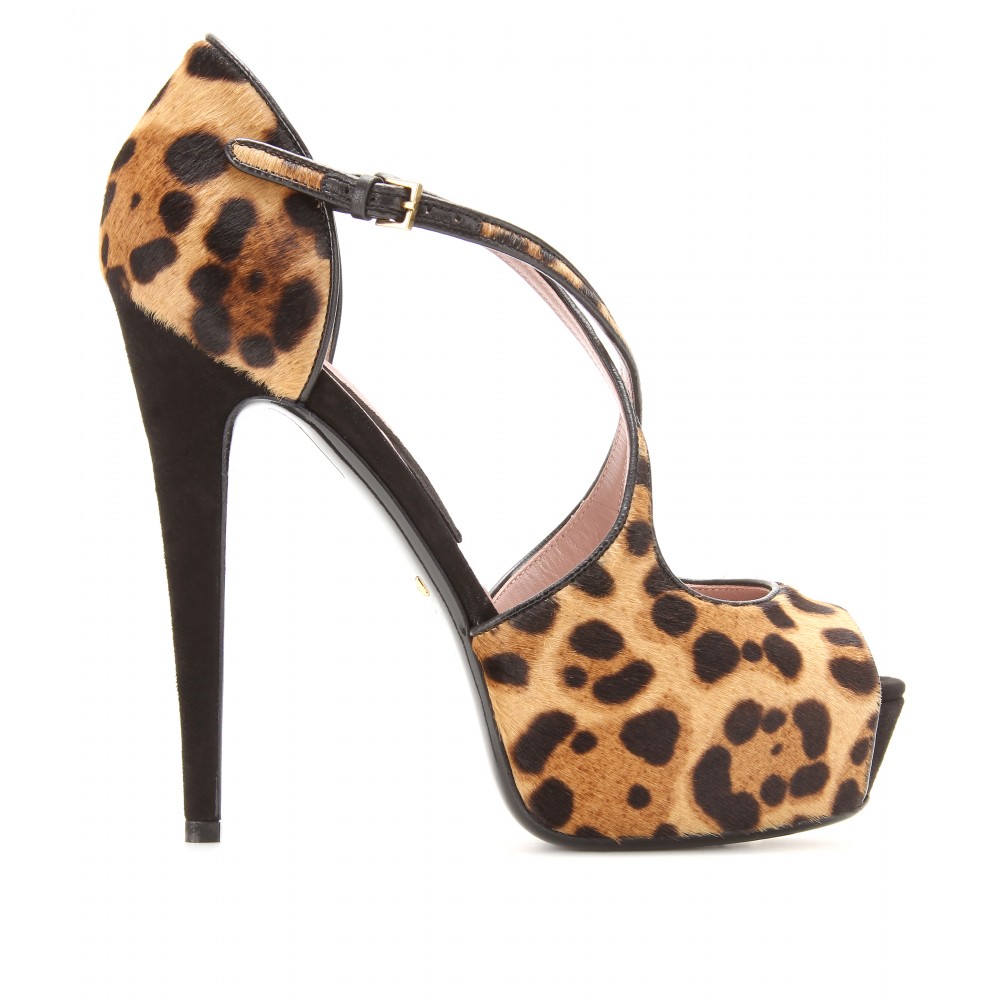 I have always had something of a mental block when it comes to leopard shoes
as past posts will attest
. I've just never really thought of them as being anything than a little bit brassy and brash, and if you
go here and search 'leopard'
you'll see all of the atrocities that Shoeniverse has documented in it's short life thus far. Not pretty. Unfortunately, now Gucci are in on the act. The style itself is beautiful and has been done so much better (we'll come to that later) due to choosing alternative finishes. So fear not, if you love the style but hate the colour, all is not lost.
For me though, they are trashy. Sorry Gucci. Samantha just doesn't
do
leopard shoes.
And here they are being worn. Even with the simplest and most demure of neutral separates they can't be saved. The poor girl just ends up looking like an exotic dancer from the knees down.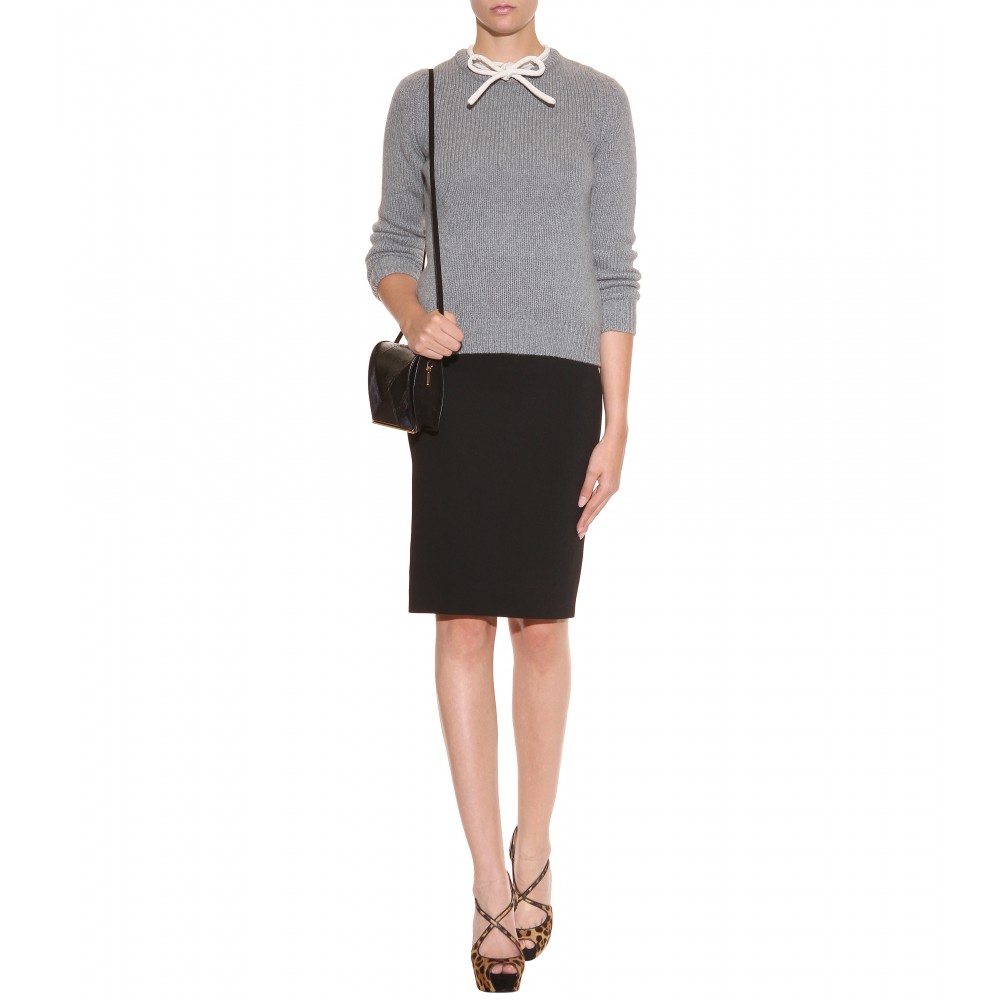 Buy GUCCI Brown Animal Print Platform Pumps
Also a (dis)honorable mention should go out to Dolce & Gabbana at this point for creating these:
DOLCE & GABBANA
Animal Leopard Print Calf Hair Pumps
Luckily my favourite guardian angel Alexander McQueen has created beautiful heels to take us far far away from this animal madness with the armadillo heels (in plenty of fabulous finishes). The straps are not quite so fine but the look is very similar and you don't have to have animal print feet. Click through to any of them for purchase information. These are both the really high and mid heel versions of these sandals too. Sorry Gucci, but on this occasion McQueen would get my sale every time.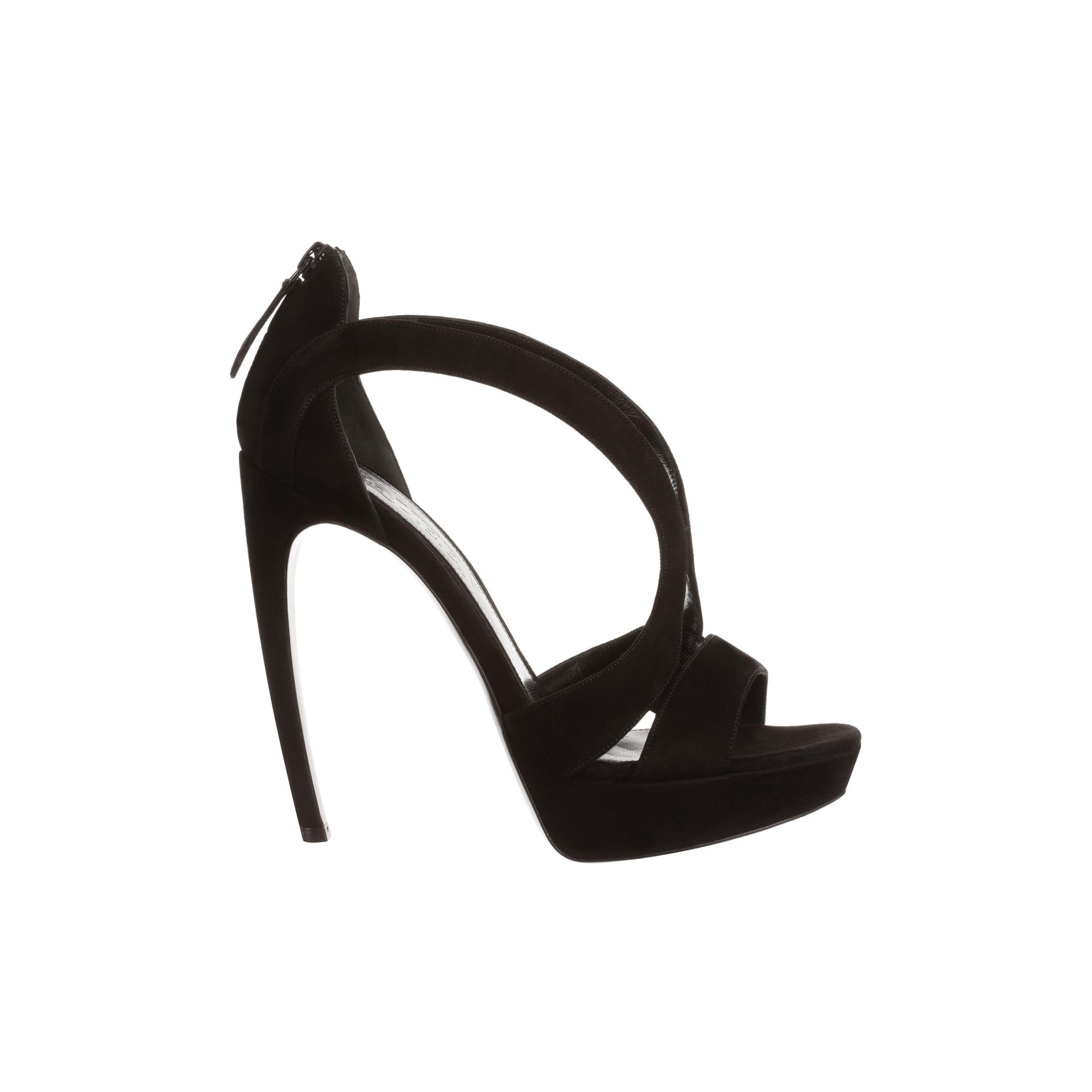 ALEXANDER MCQUEEN
Black Suede Armadillo Sandal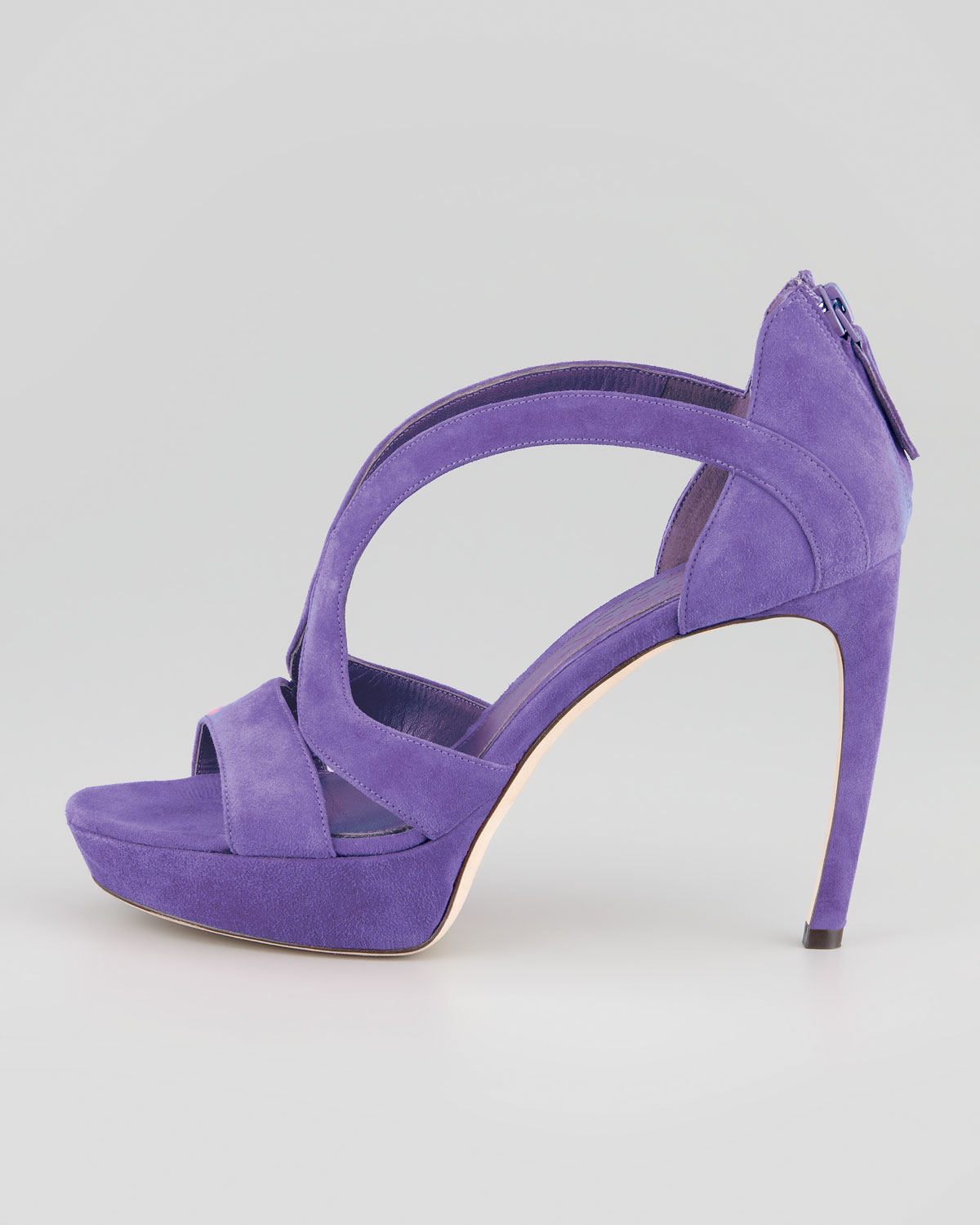 ALEXANDER MCQUEEN
Armadillo Lowheel Doublearched Suede Sandal Purple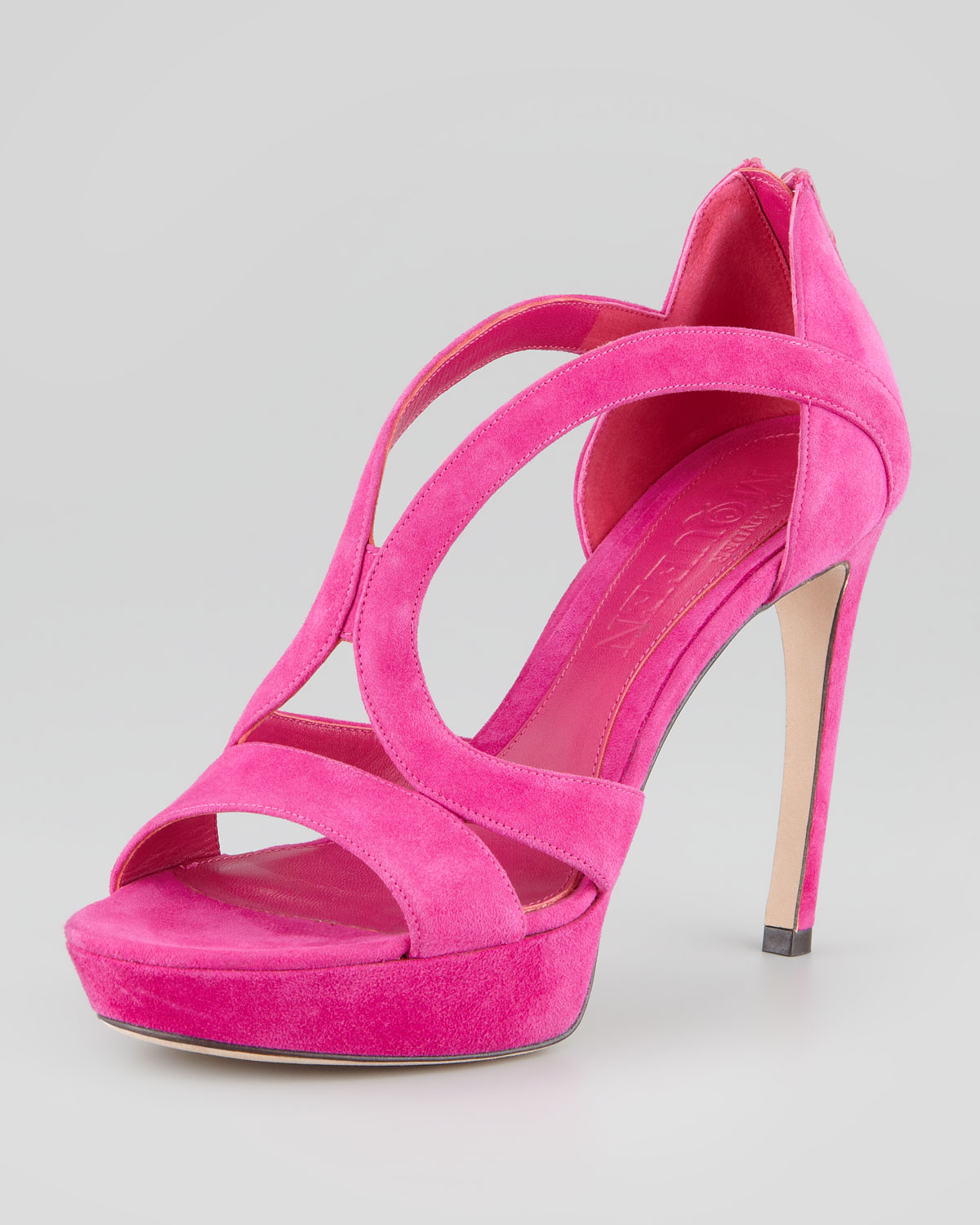 ALEXANDER MCQUEEN
Armadillo Lowheel Doublearched Suede Sandal Pink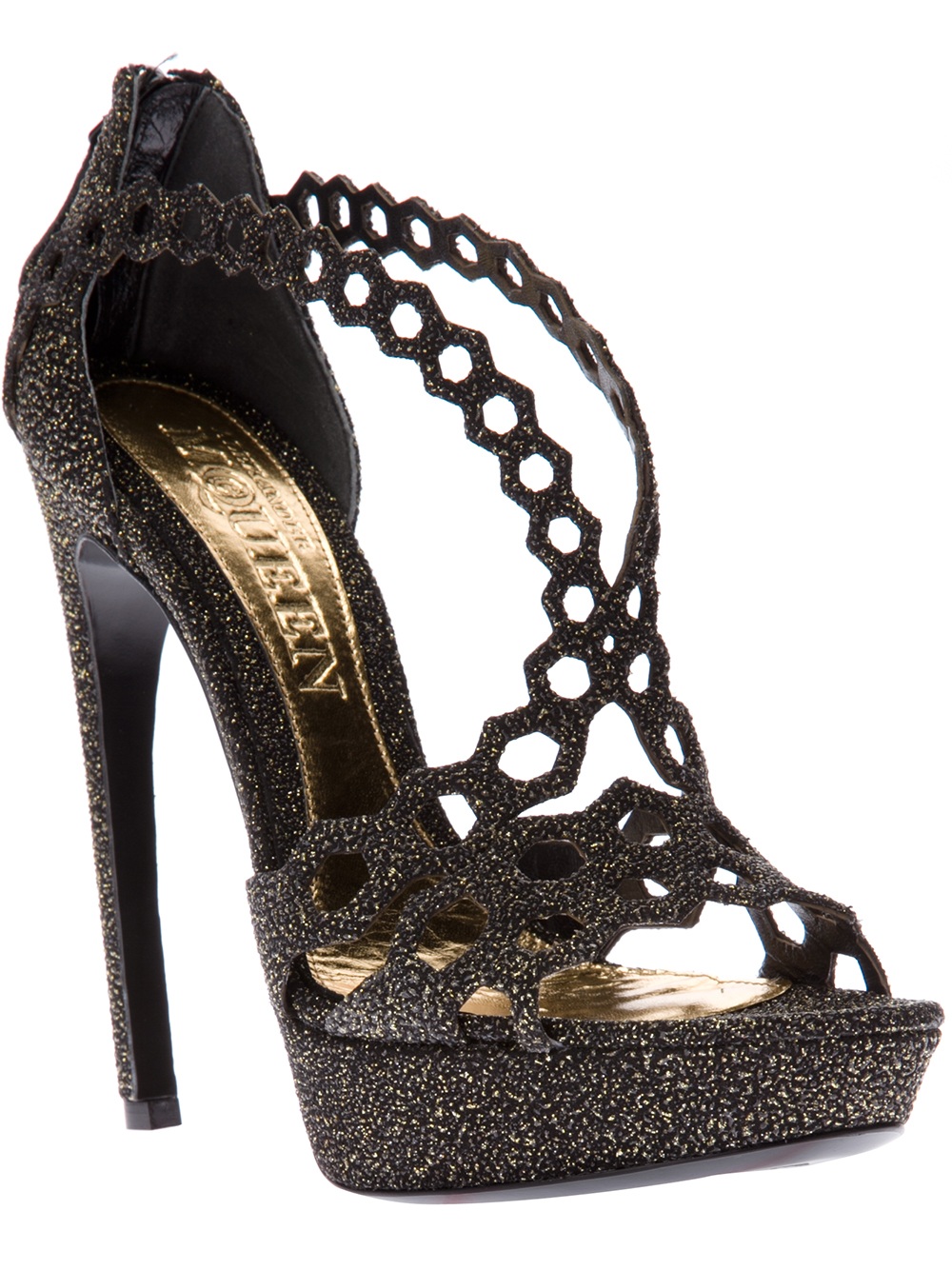 ALEXANDER MCQUEEN
Black Perforated Strap Armadillo Sandal