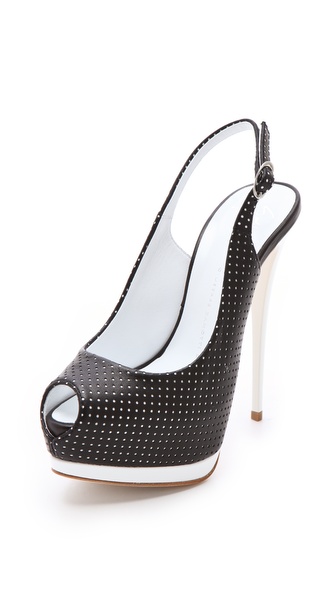 Just when you thought you had seen the back of them... they're back! Sharon was definitely *the* style of 2013 for Shoeniverse posts with everything from
multicoloured crystals
to
hot pink suede
,
sporting a wooden heel
to
sparkling black glitter
,
acidic lime green
to
liquid metallic
, and
nude suede slings
to
soft emerald tones
. As you can see I rather like them! They were undoubtedly the Shoeniverse Shoe of 2012.
And then along comes this little beauty and proves that Sharon isn't dead and gone just yet. What a stunning take on the monochrome trend! Wear them with a cute top and a red wiggle skirt for maximum impact and sex appeal you can still wear to the office.
Just add these!
OSCAR DE LA RENTA
Black Offshoulder Polka Dot Peplum Top
MOSCHINO CHEAP & CHIC
Red Knee Length Skirts
How would you wear this particular variation of the Sharon style? Were they your shoes of 2012?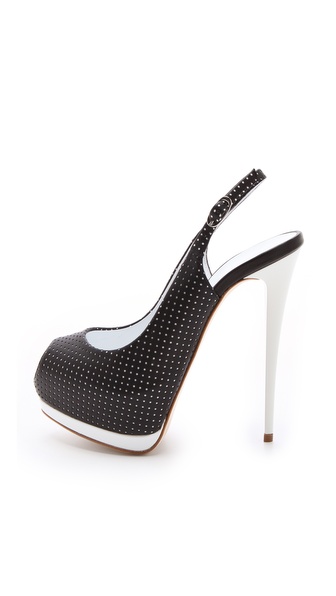 Buy GIUSEPPE ZANOTTI Monochrome Sharon Perforated Pumps
BUT WAIT
- there's more - fancy another new colour variant? A bit of black suede with a hint of gorgeous metallic coming right up.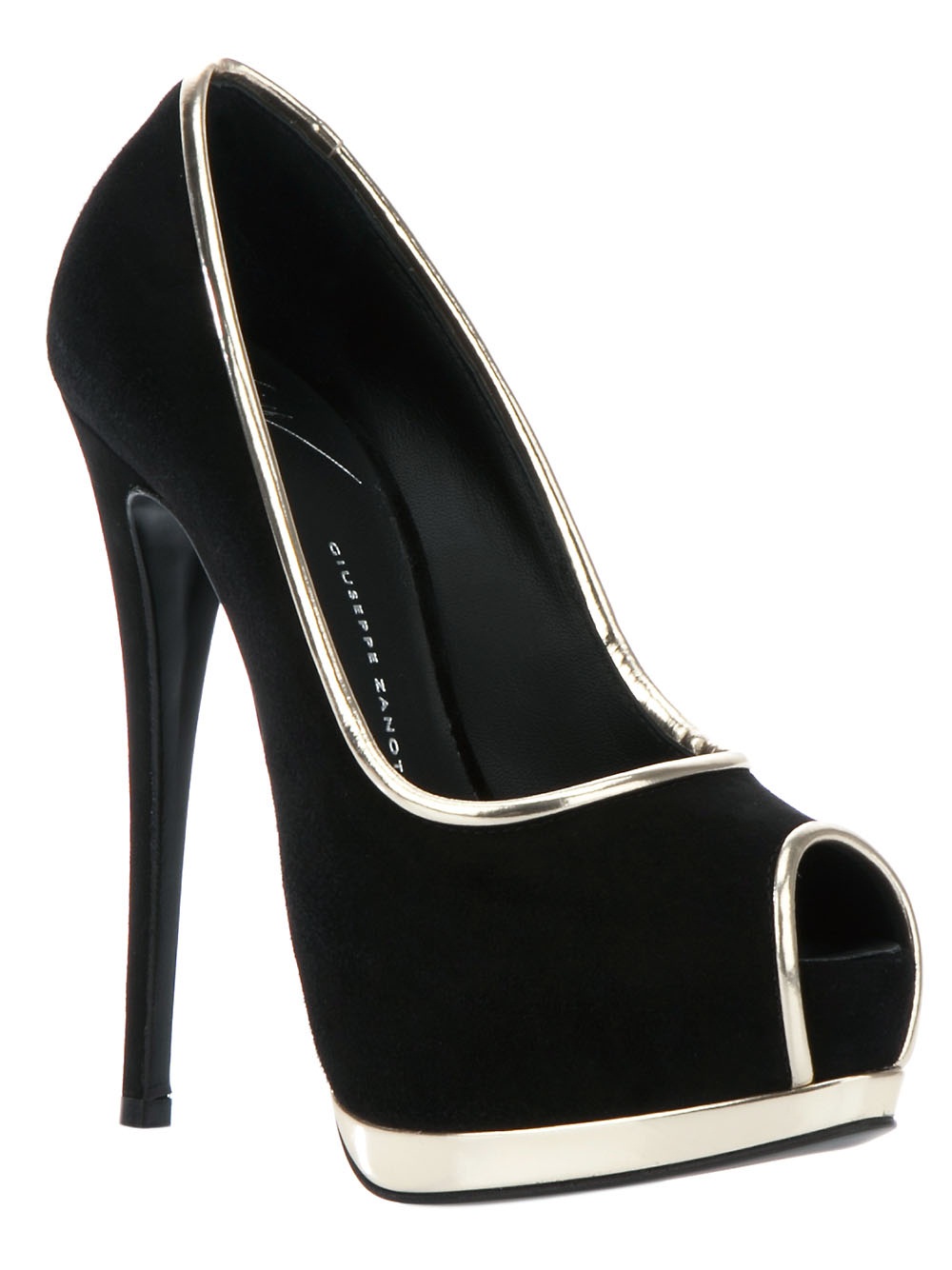 Absolutely gorgeous - I will never tire of these heels!
Another beautiful variant.
Buy GIUSEPPE ZANOTTI Black Suede Sharon Pumps