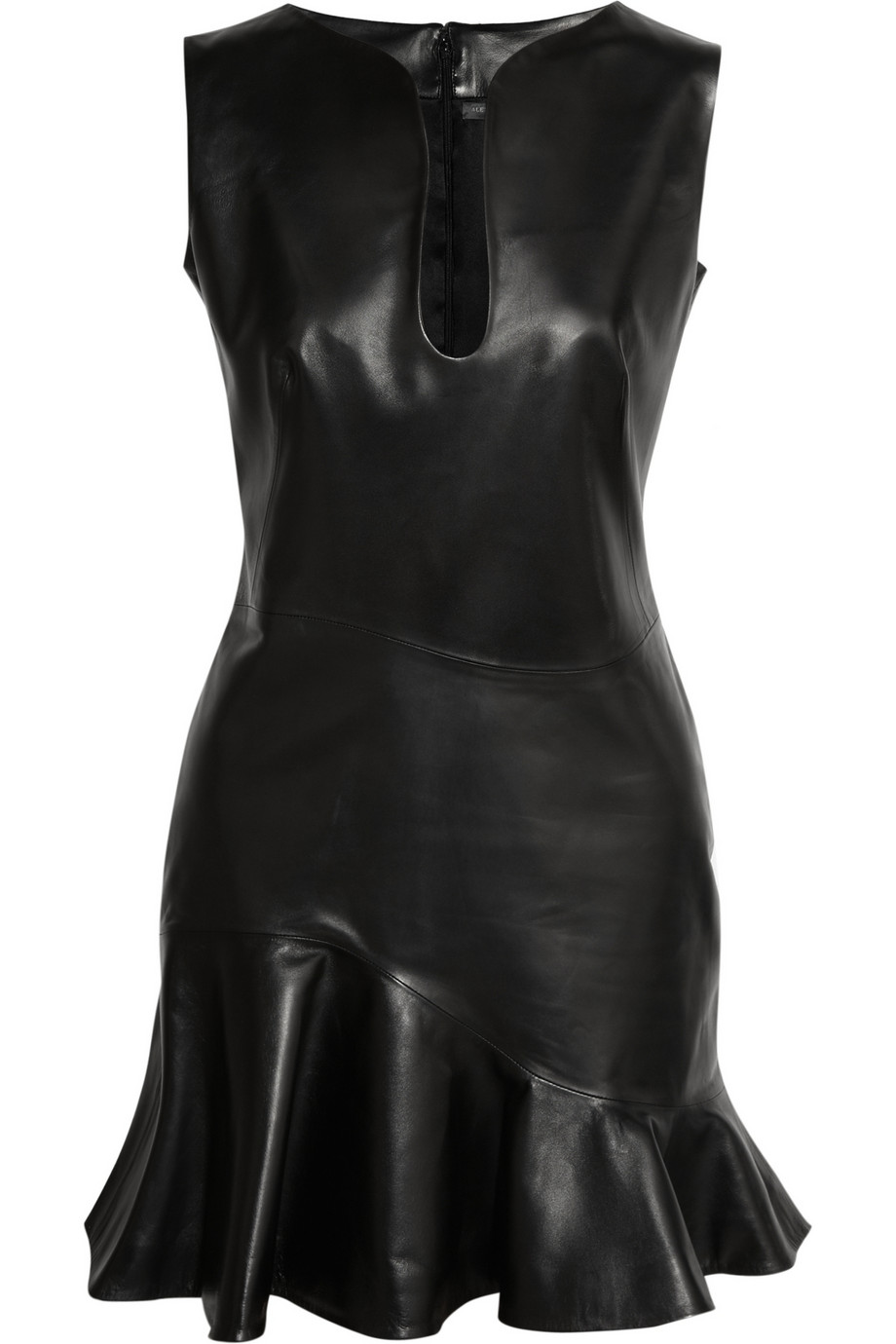 This week's TFL features a dress, and there will be a new feature at 5pm called The Friday Night Steal (TFNS) where you can see how to get the look of The Friday Luxe but with affordable high street pieces.
I am deeply in love with this adorable McQueen leather dress, with its flouncy flirty hemline and cutaway front neckline. It's a beautifully designed and constructed leather dress, and being black means you can team it with just about anything you like. My personal colour pop picks are below, you could also of course mix and match for an even more eye catching end result.
SCARLET WOMAN
DOLCE and GABBANA
Red 105mm Bellucci Lace Crystal Pumps
ALEXANDER WANG
Red Croc Bag
THE ALL-BLACKS
PIERRE HARDY
Black Glossed Leather Ankle Boots
CHRISTIAN LOUBOUTIN
Black Sweet Charity Large Bow Embellished Leather Shoulder Bag
SILVER SURFER
PIERRE BALMAIN
Silver Manila Metallic Sandals
JIMMY CHOO
Silver Lame Reese Clutch
How would you wear this gorgeous little dress?
Buy ALEXANDER MCQUEEN Black Leather Flounce Hem Mini Dress