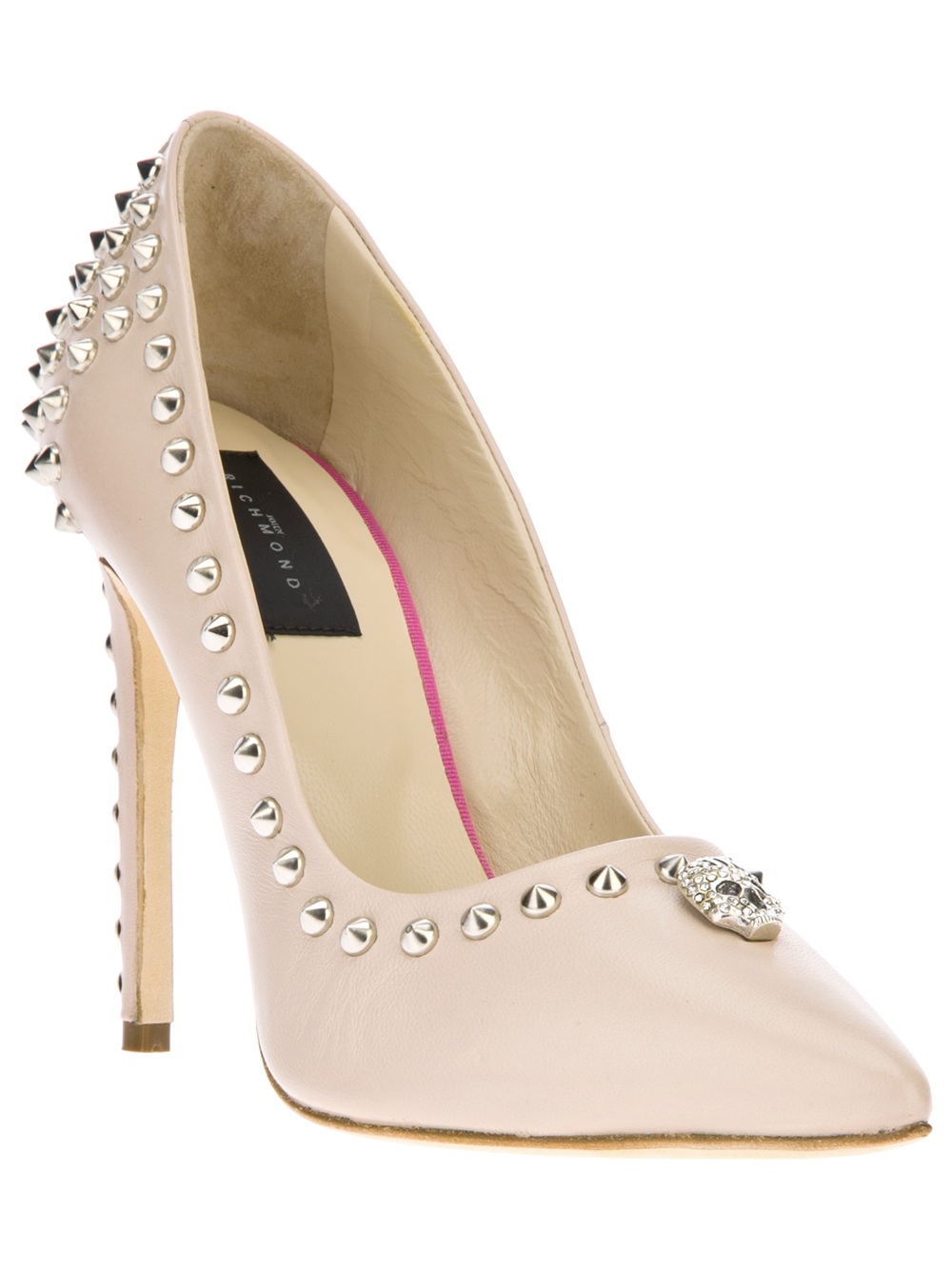 I know that plenty of people will probably completely balk at the notion of these for a bridal shoe, but for some of us a little bit of an edge is a very good thing. I would always suggest nude shoes over white personally, simply because Samantha doesn't 'do' white shoes, and the little studs and skulls would make any rock chick still feel like her identity hasn't been completely swamped in a gown and pearls. Love the skull too.
Also John Richmond, and especially the Destroy line, was basically the guiding force behind me doing a fashion degree. So I have a very special place in my heart for his designs.
These are beautiful, plus they are on sale too. Total shoe porn.
The shoe itself is so classic, they really are a very very clever design, and one that could be worn with jeans and a ripped vest afterwards too. Utterly perfect.
Buy JOHN RICHMOND Beige Swarovksi Studded Pump