These look like something Cruella De'Vil might wear. All kinds of crazy awesome in one beautiful heeled sandal. I am rather in love with them.
Plus they look incredeible when worn with classic separates in edgy materials. It really helps to take the mixed media edge to an extreme. Worn with a wool twill top and leather skirt, the overall look is staggering.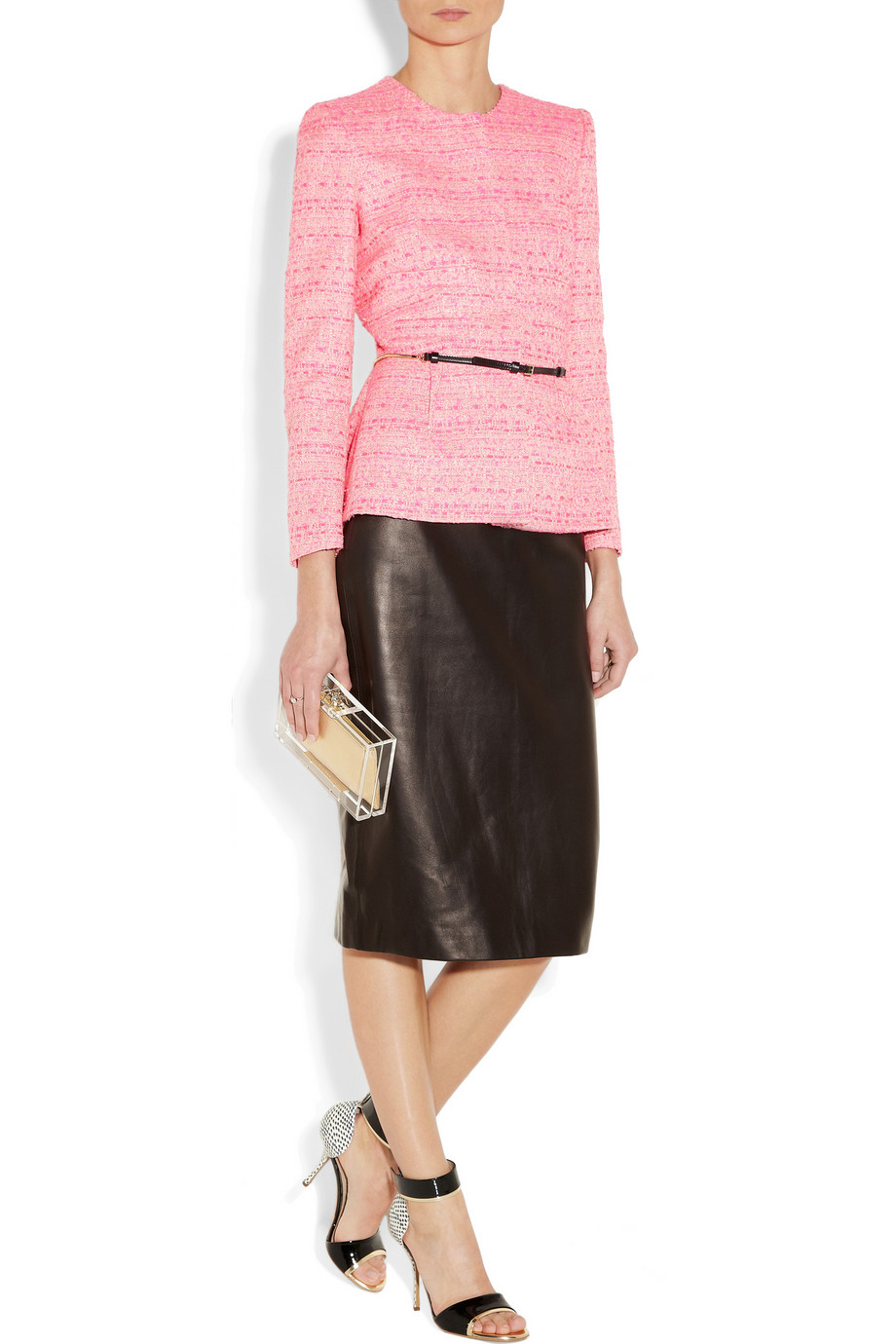 I'd be happy just to wear them with jeans to be honest. I could probably just sit down with them on my feet and look down at them and still be blissfully happy. They are not even really my style, but I do believe they would make me feel like a Princess. And on some level, that's what shoes are all about.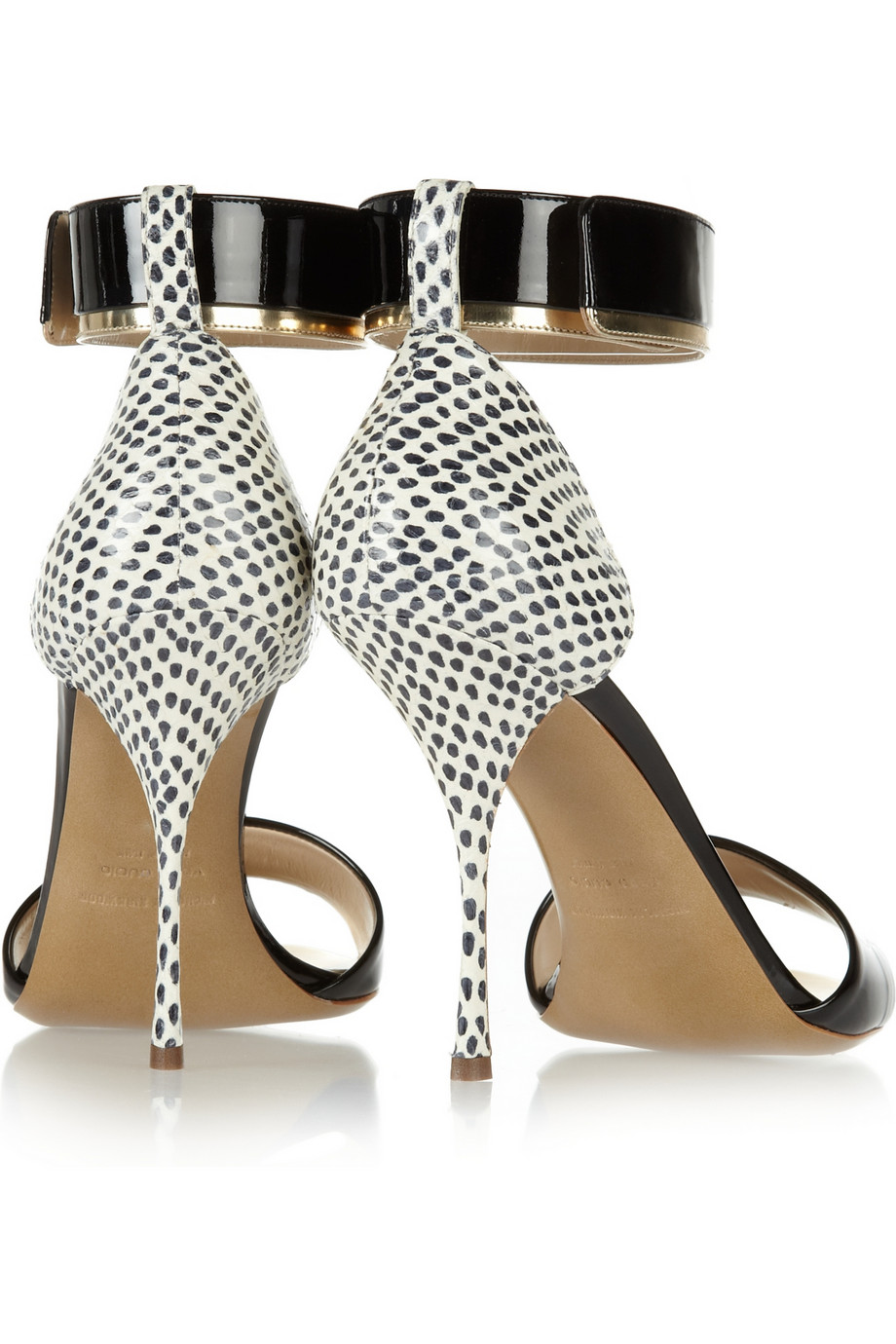 They are also on sale at Net a Porter. Go get 'em!
Buy NICHOLAS KIRKWOOD Black Elaphe Metallic And Patent Leather Sandals