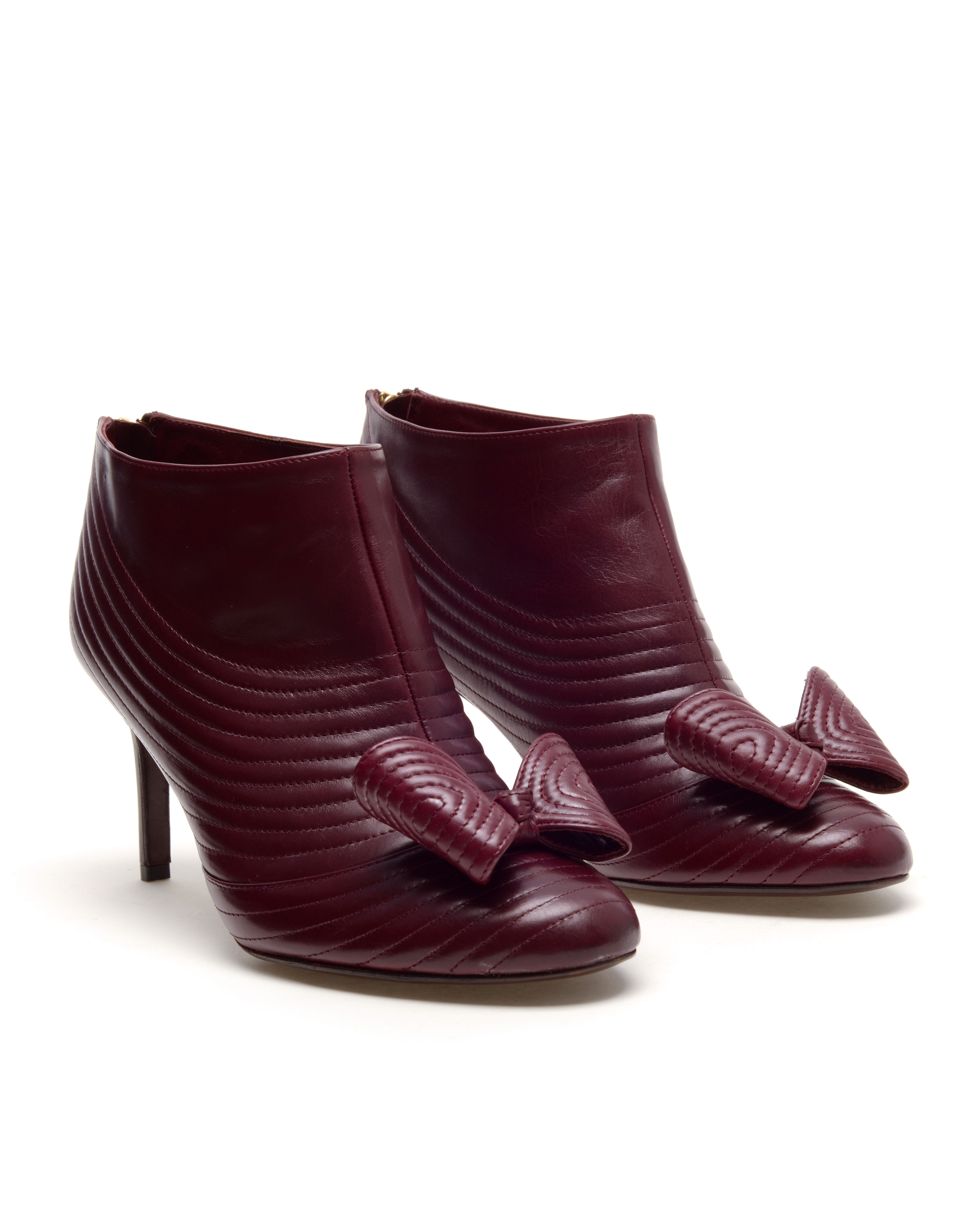 Back in January we featured on Shoeniverse a pair of
blush pink ribbed pumps by Laurence Dacade
with the very same bow as these cute little boots. I though the bow was pretty special back then and nothing has changed, but somehow it's even better and more frivolous when placed on the front of an ankle boot. I can't even moan about the colour - I'd even wear them in purple!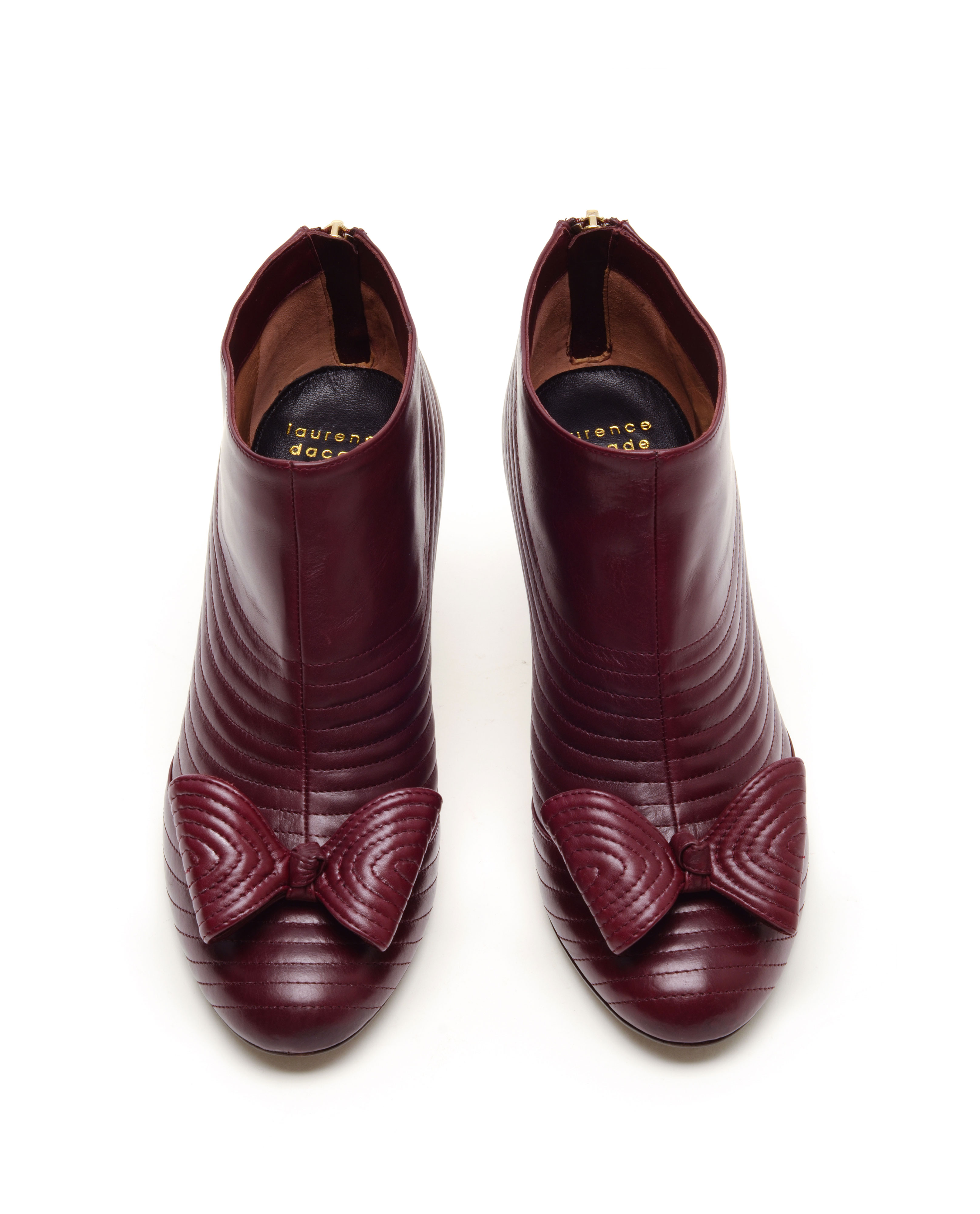 Truthfully, the colour is actually more of an oxblood, which was always one of my favourite leather finishes for shoes even when I was at school. I do wish they had the metallic style sheen that the pumps had, but these are definitely well and truly on my wishlist now. Like the pumps, they are ridiculously pretty.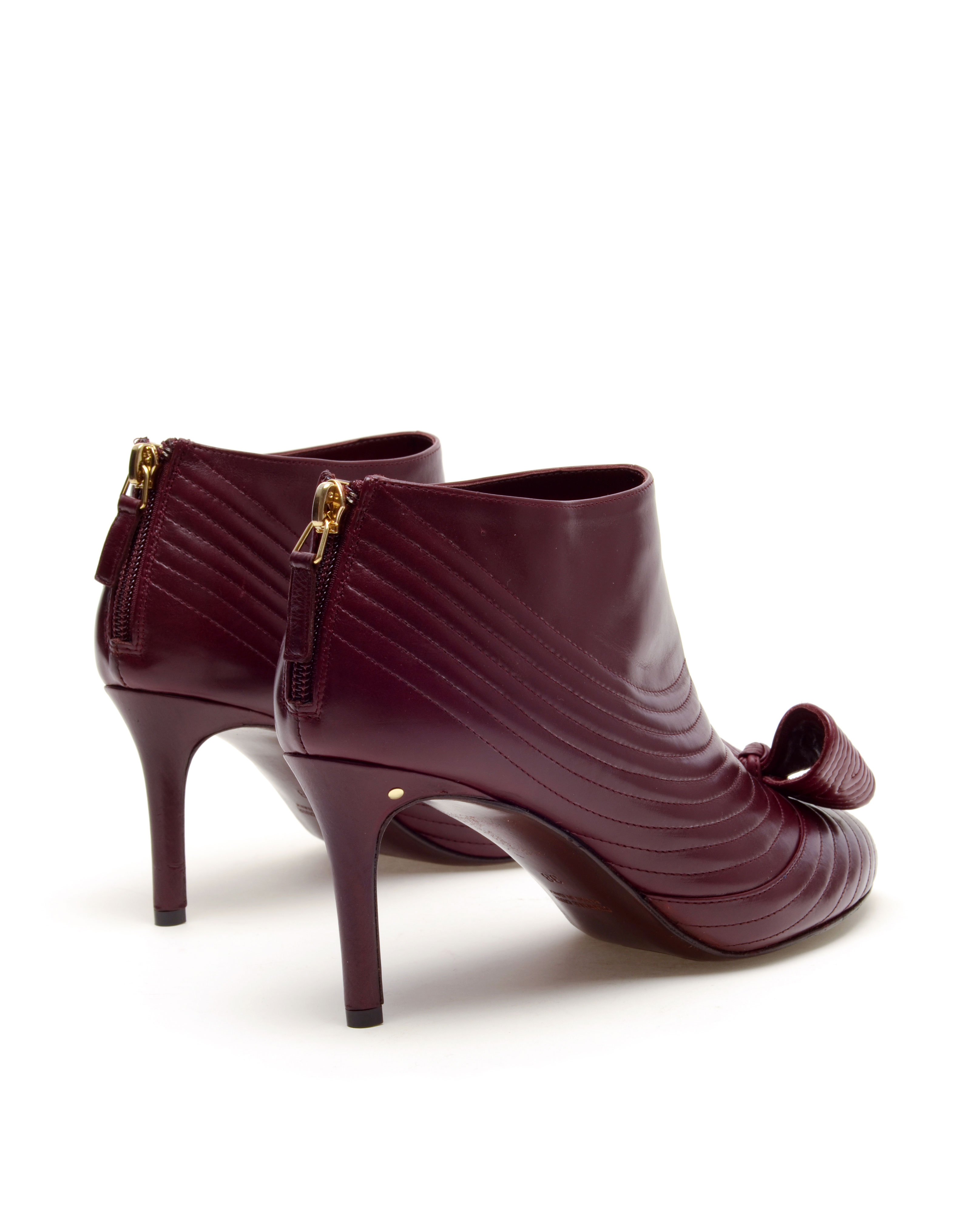 What would you wear them with? I'd love to make them mine and they would be my go-to fancy boot for the winter.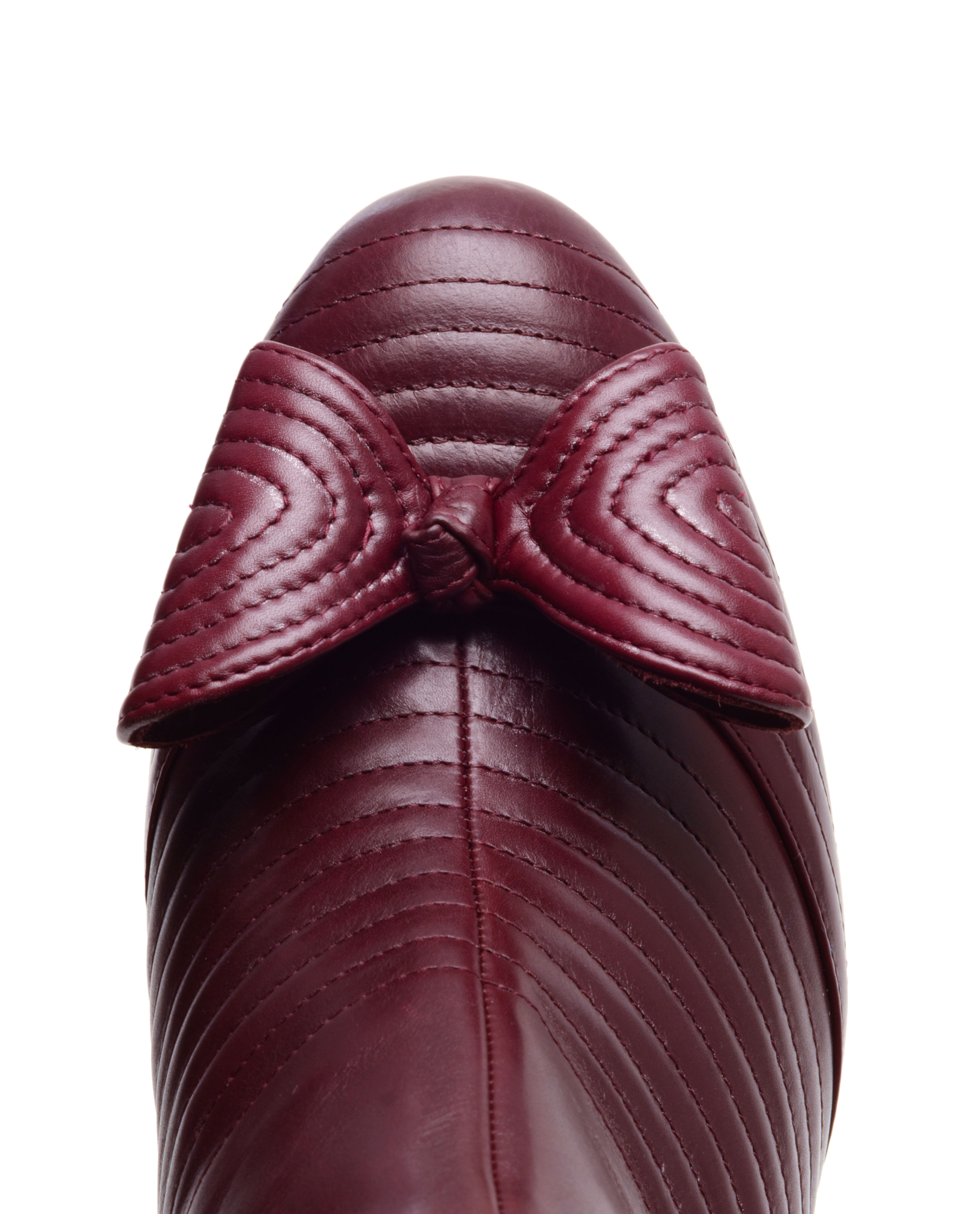 Buy LAURENCE DACADE Purple Ribbed Leather Shoe Boots with Bow Front