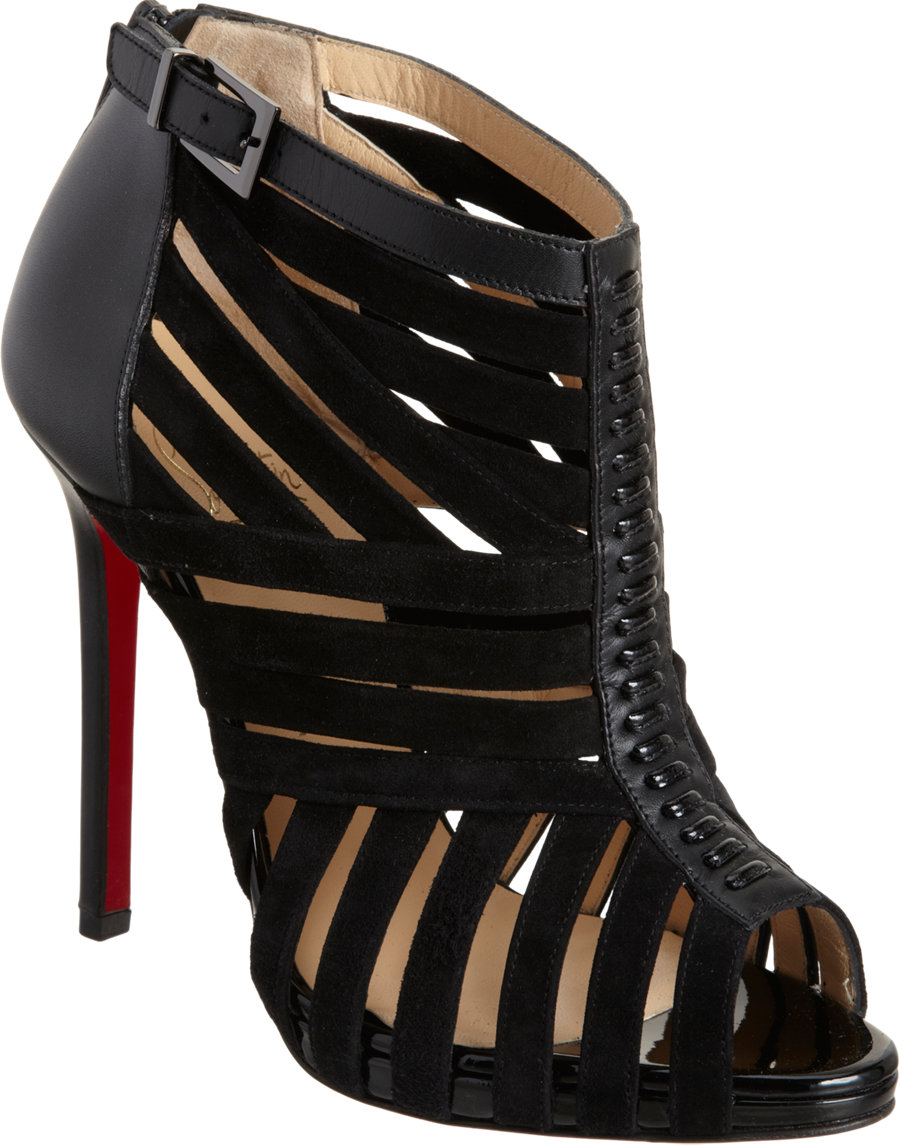 I rather like Karina which is something of a surprise to me, as I'm not overly in love with black cage heels. I suppose
my newly found love of black sandals
has managed to extend to strappy shoe boots too. Who knew?
Oh... that heel! If this is your sort of style then you really are going to struggle to find a better example of everything that's right about shoots than Karina from the Maestro himself, Christian Louboutin.
This is how I'd wear these:
VALENTINO ROMA
White Top
DIESEL
Livier Slim Fit Jeans Blue
CHARLOTTE OLYMPIA
Multicolour Hollywood Magazine Clutch
VALENTINO
Black Rockstud Wide Bracelet
Perfect with these!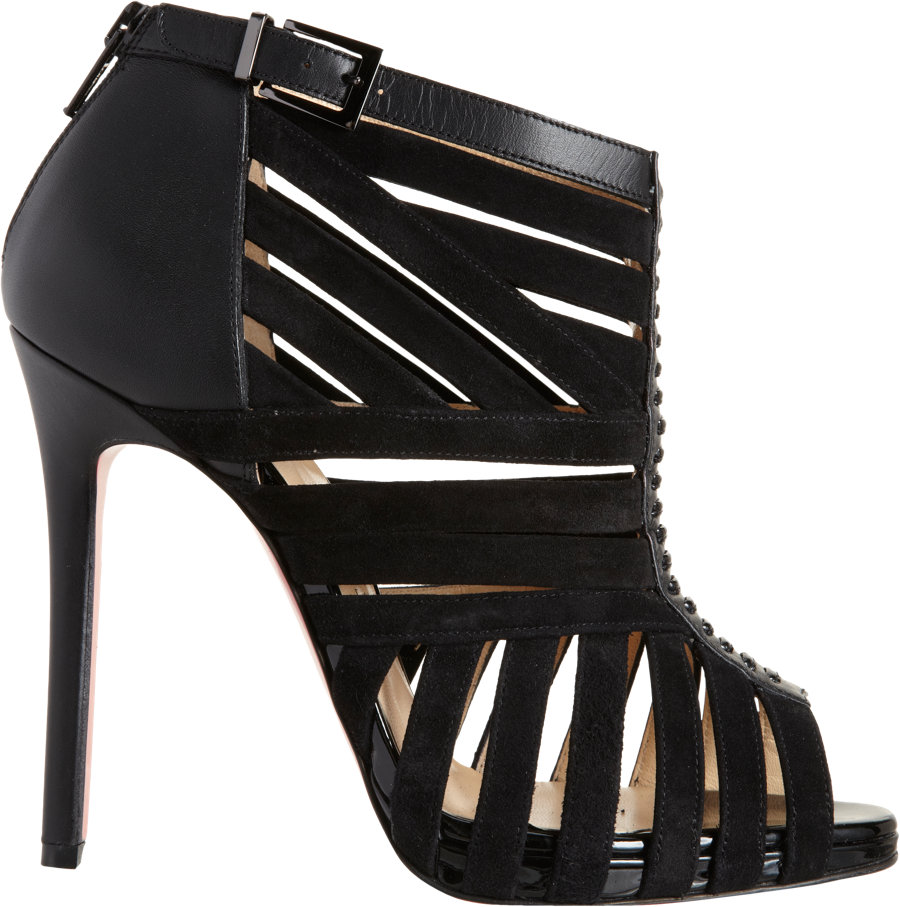 Buy CHRISTIAN LOUBOUTIN Karina Shoe Boot In Black