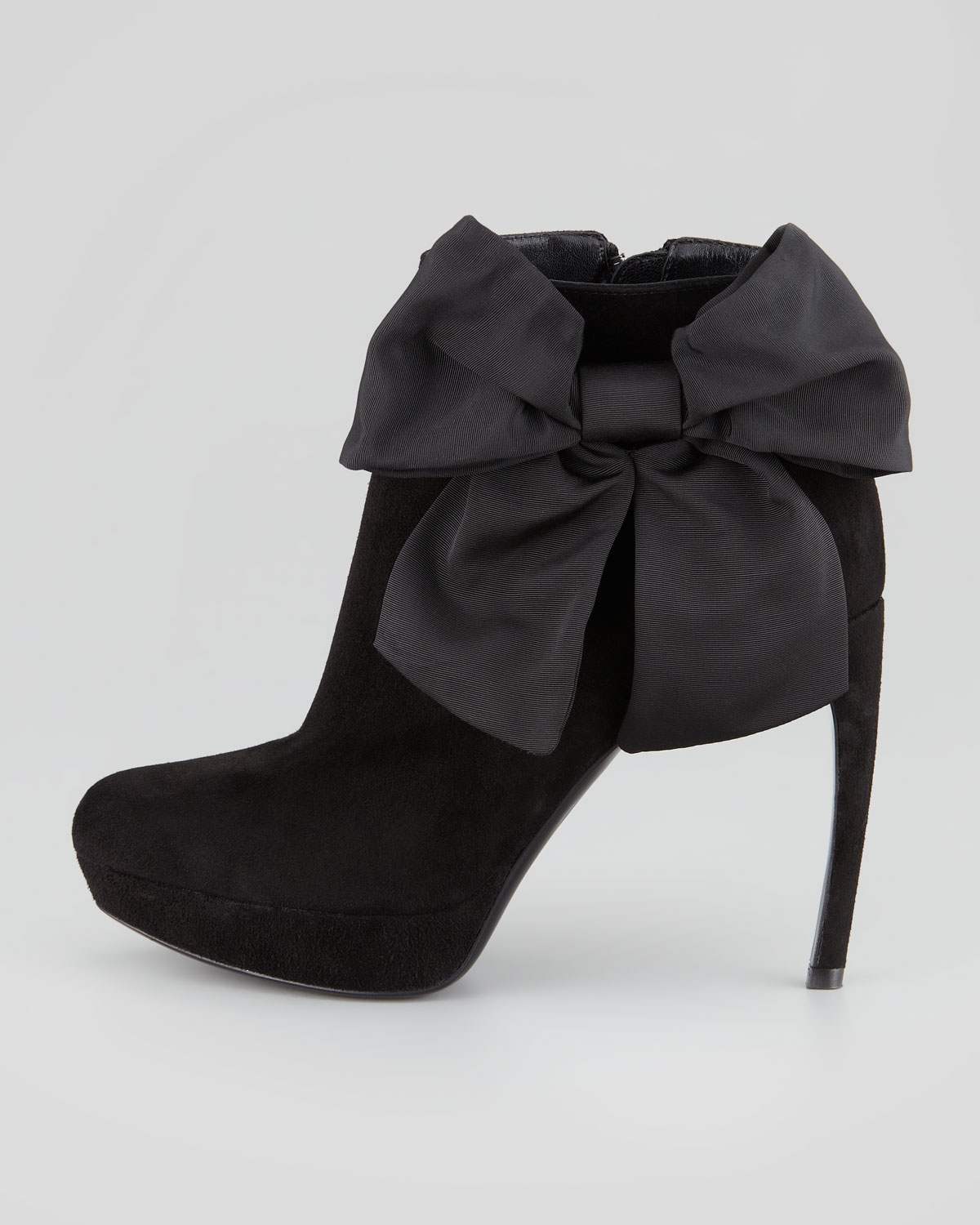 I wanted to show you these, not because Alexander McQueen booties are new to Shoeniverse, even ones with huge bows (albeit formerly at the back) but they are so damned pretty that I just HAD to! I adore the line of the heel, the gorgeous bow and the opulent suede upper. The other version that stole my heart were in hot pink... remember these?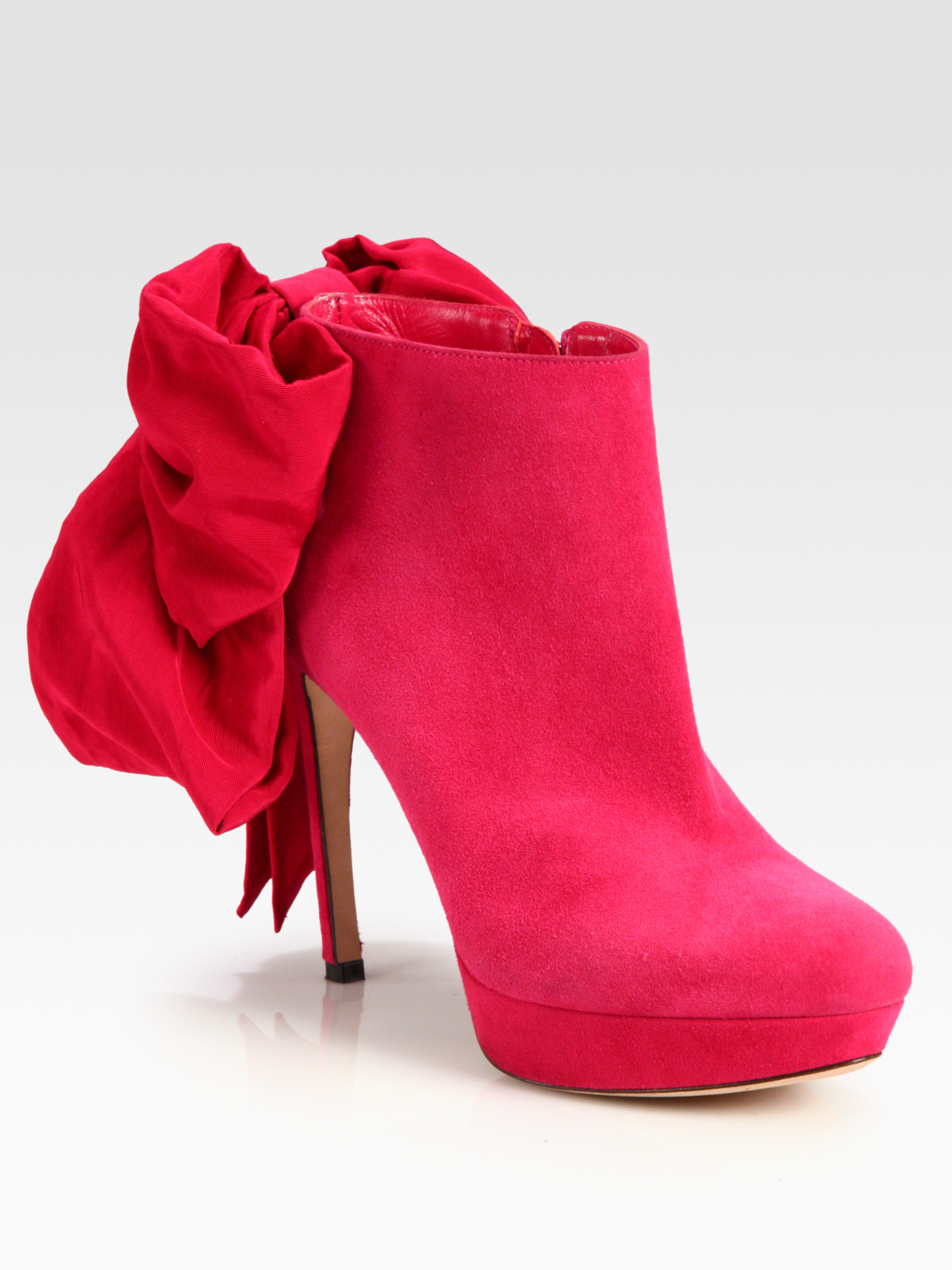 Beautiful! Anyway, back to the new ones... although if you do own these they would still look amazing with the dress below...
For me they are DYING to be paired with a structured tailored nude dress, and it's hard to find one better than this little number from Karen Millen Screen Style Mamma Mia. The draping is simply exquisite.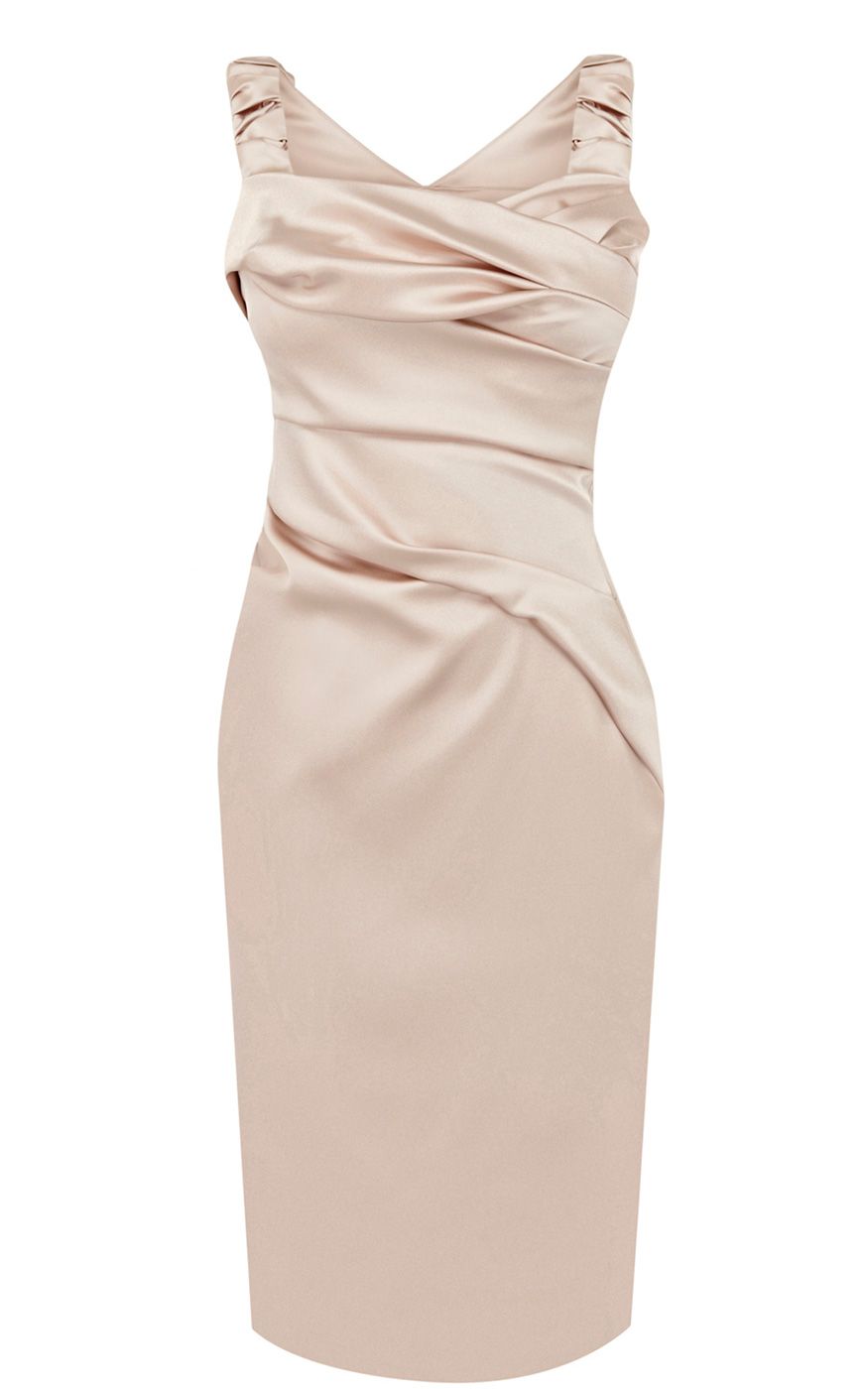 I really like the idea of taking such a delicate 'made for barely-there Jimmy Choo sandals' kind of a dress and adding edgy little McQueen boots. It adds a much needed dash of personality. Just add smoky dark eyes and blood red hair to transform this dress into something much more high fashion than it ever dreamed of being.