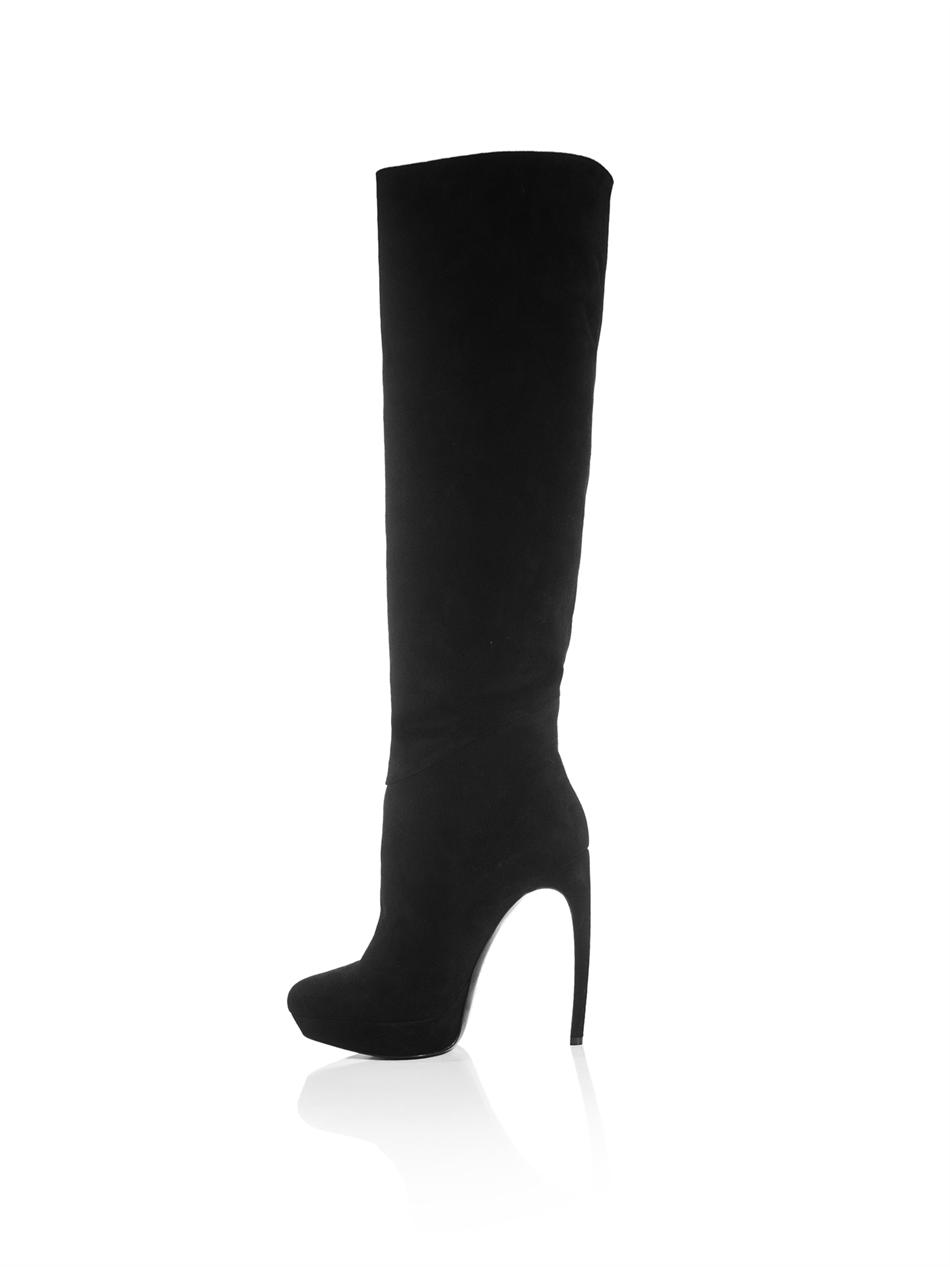 These breathtaking Alexander McQueen boots are, of course, very off-season for right now. In the UK we finally have some hot sunny weather (yay!) and I am not missing my knee high boots at the moment at all. However the seasons will have to change and when they do I would be an ecstatic lady to find myself owning a pair of these amazing boots.
Just look how amazing they look when worn with a simple black skirt, a statement blouse and an oversized envelope clutch: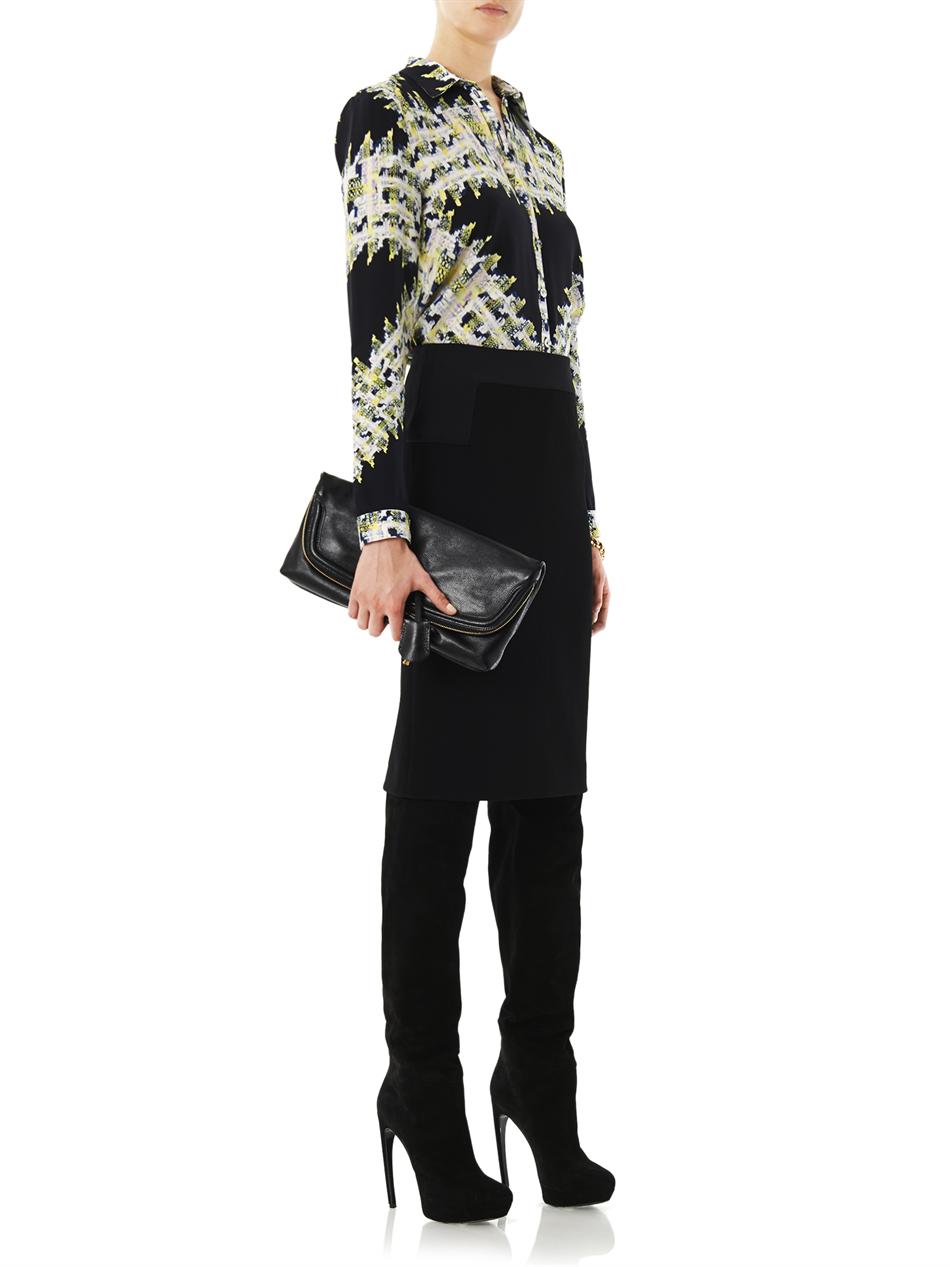 They are just shy of £1000, but if you can make them yours then I salute you.
Buy ALEXANDER MCQUEEN Black Suede Knee High Boots