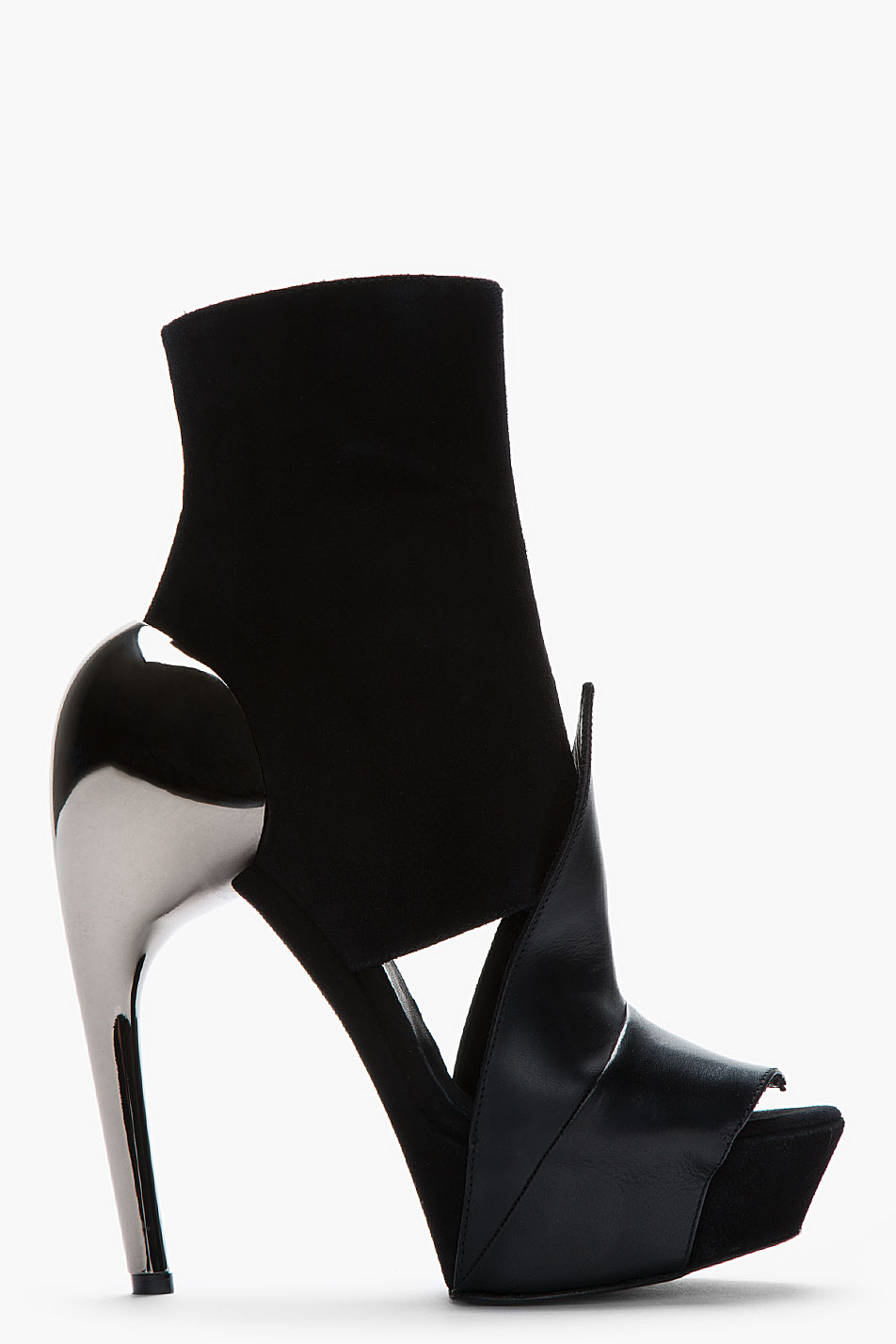 These shoes are absolutely stunning. The design integrity and artistry that has been put into these heels is staggering. Plus they might just have the flat out sexiest 'from behind' shot ever featured here on Shoeniverse.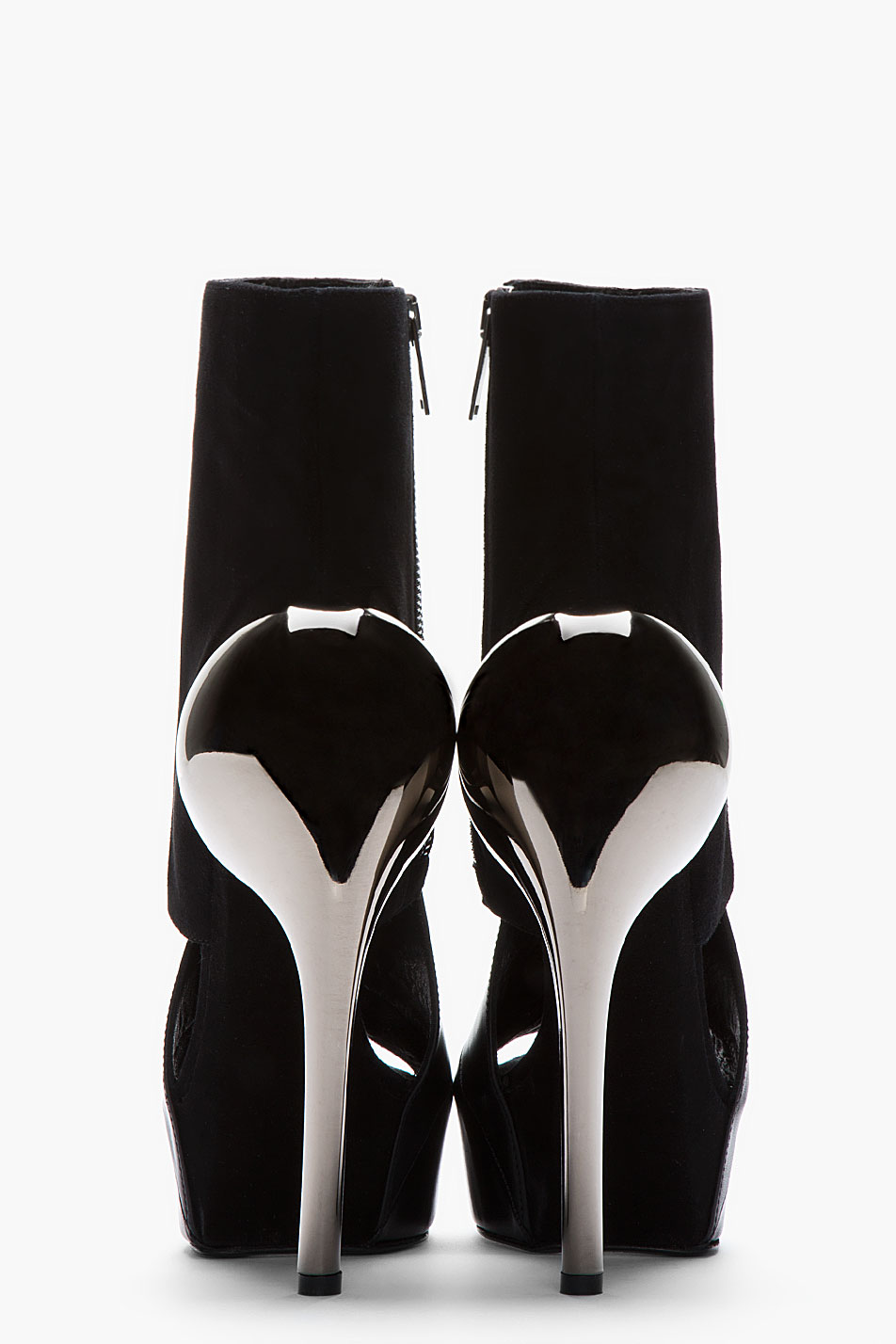 They are so reflective they almost look like they are made of glass. The top down view isn't too shabby either...
These heels have taken best elements of
Alexander McQueen's curved heel
and
Giuseppe Zanotti's heel cups
and then reinvented it all over again.
Gareth Pugh, I salute you.
Buy GARETH PUGH Black Suede And Leather Accent Heel Boots