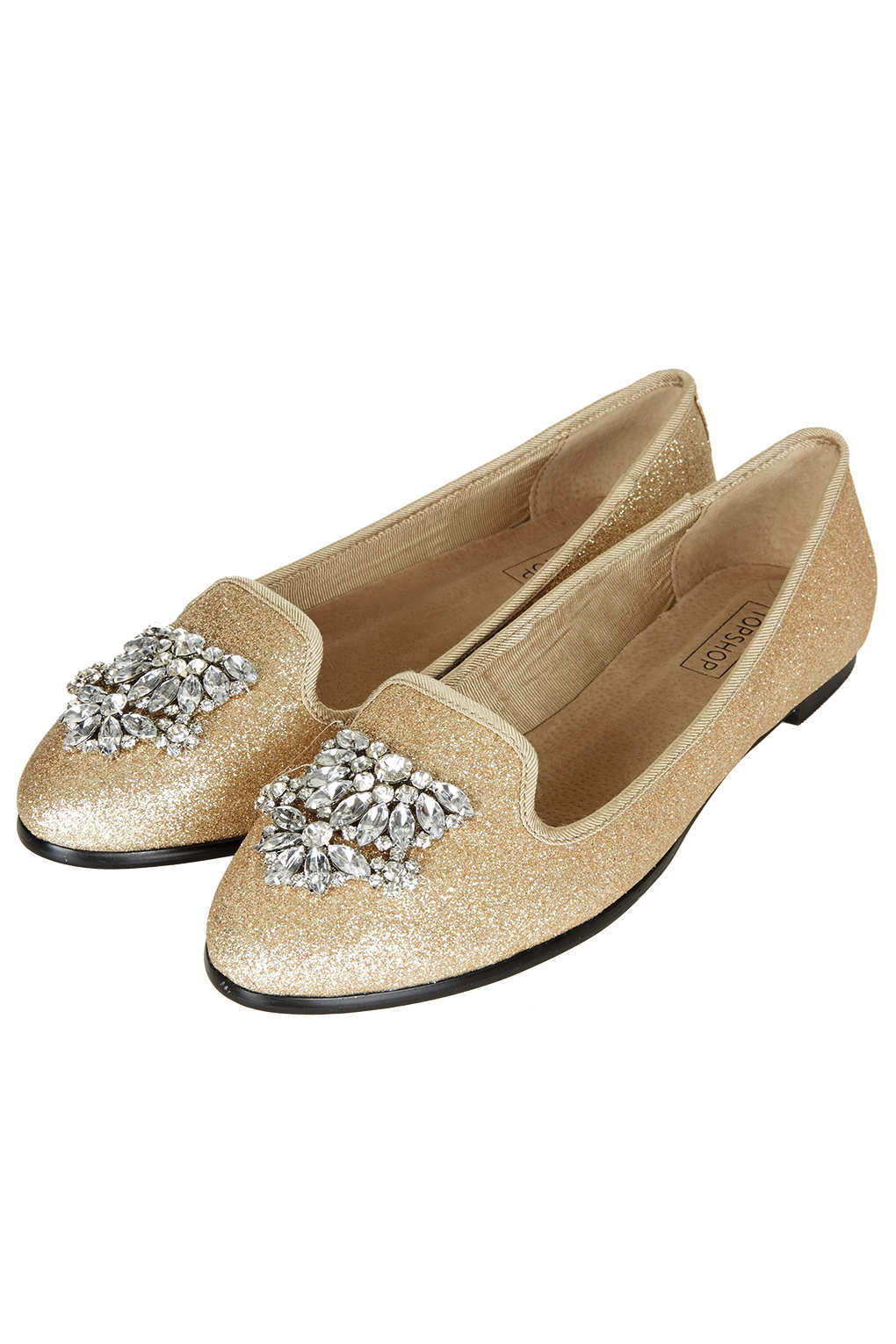 Back from holiday, and back to normal posting duties here on Shoeniverse, hope everything has been fab (although probably not particularly sunny!) where you are.
These beautiful little jewelled slippers are perfect for a slightly showery day in the British Summertime and while I am not normally in love with golden shoes, these fantastic little flats are so shimmery that I find myself transfixed by them.
Sure, they cost £30 and unless you are spectacularly careful with them they are unlikely to last you more than a season, but they would do you through into Autumn and look great with everything from jeans to shorts and more.
I am hoping they bring them out in pewter. Then they will be winging their way straight into my shoe closet.
Buy TOPSHOP Gold Maxina Jewelled Slippers