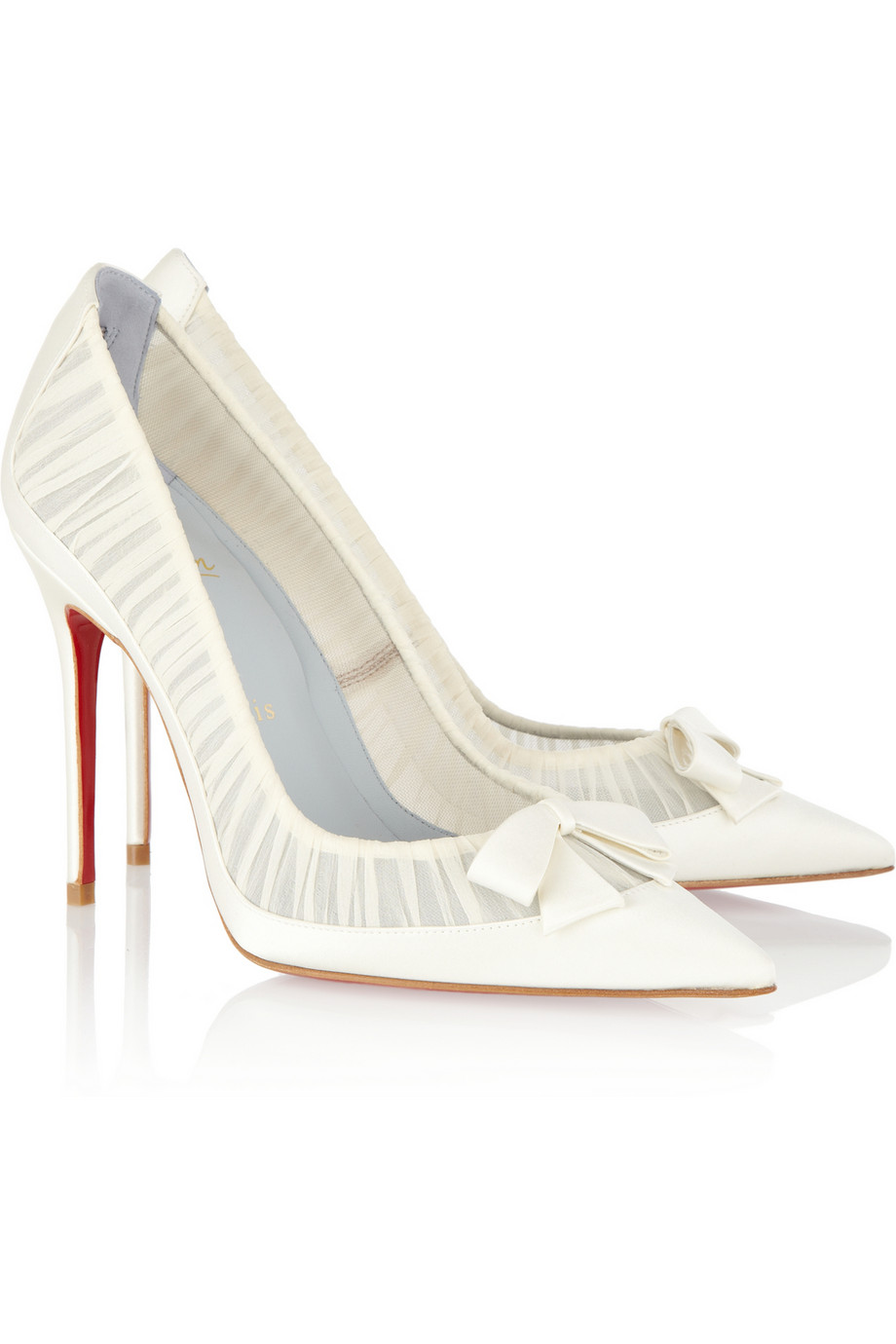 I decided to round off the week (the TFL and also the FNBA are both wedding themed) with something for the blushing brides to be of 2013. If you haven't yet had your 'Cinderella moment' whilst looking for the ultimate bridal shoe, maybe it's because your have been waiting on Comtesse? They even cover your 'something blue' with a pale blue leather lining.
They could be worn for special occasions afterwards also if worn with white, and they do look rather spectacular when worn.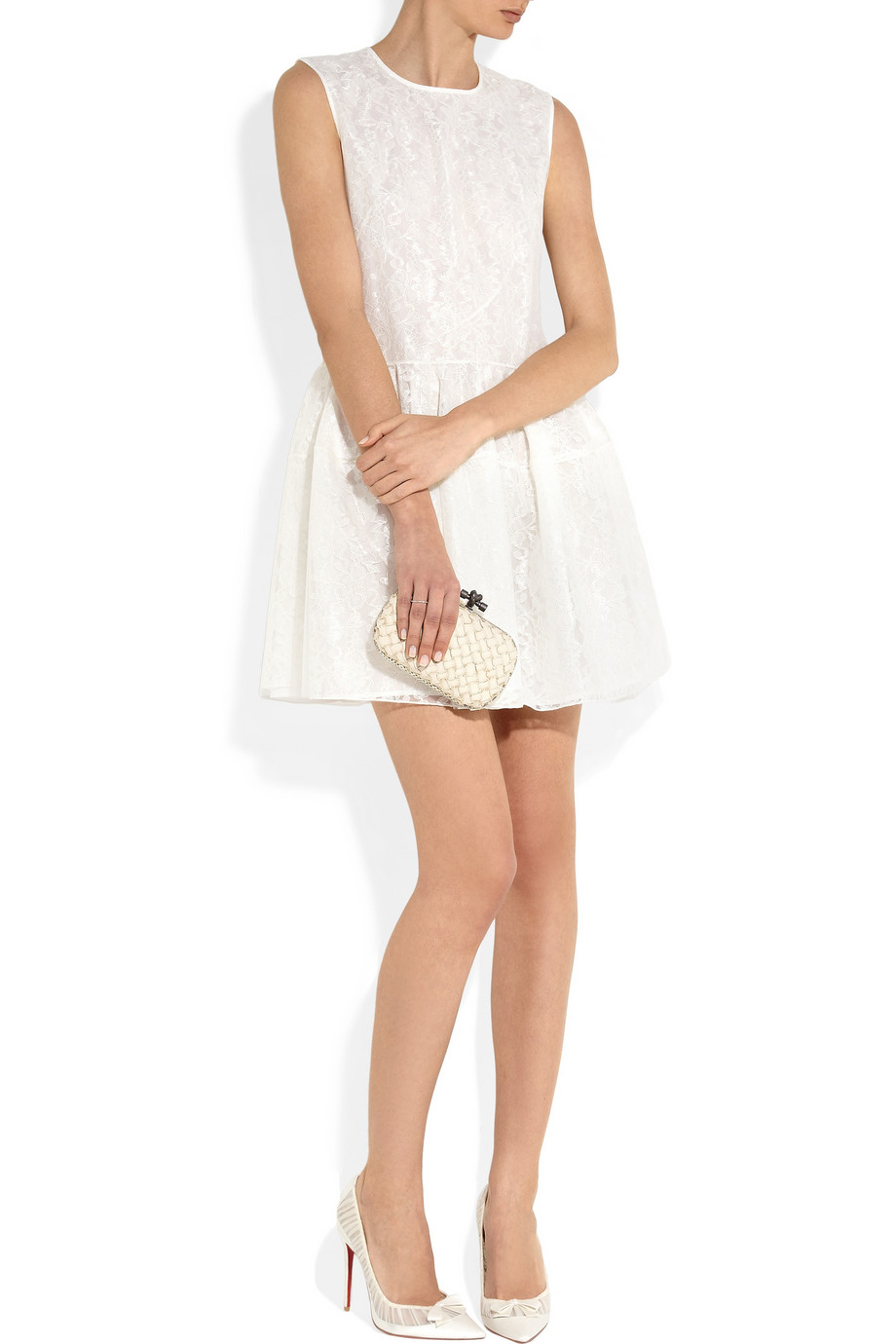 The back view if just as delicious.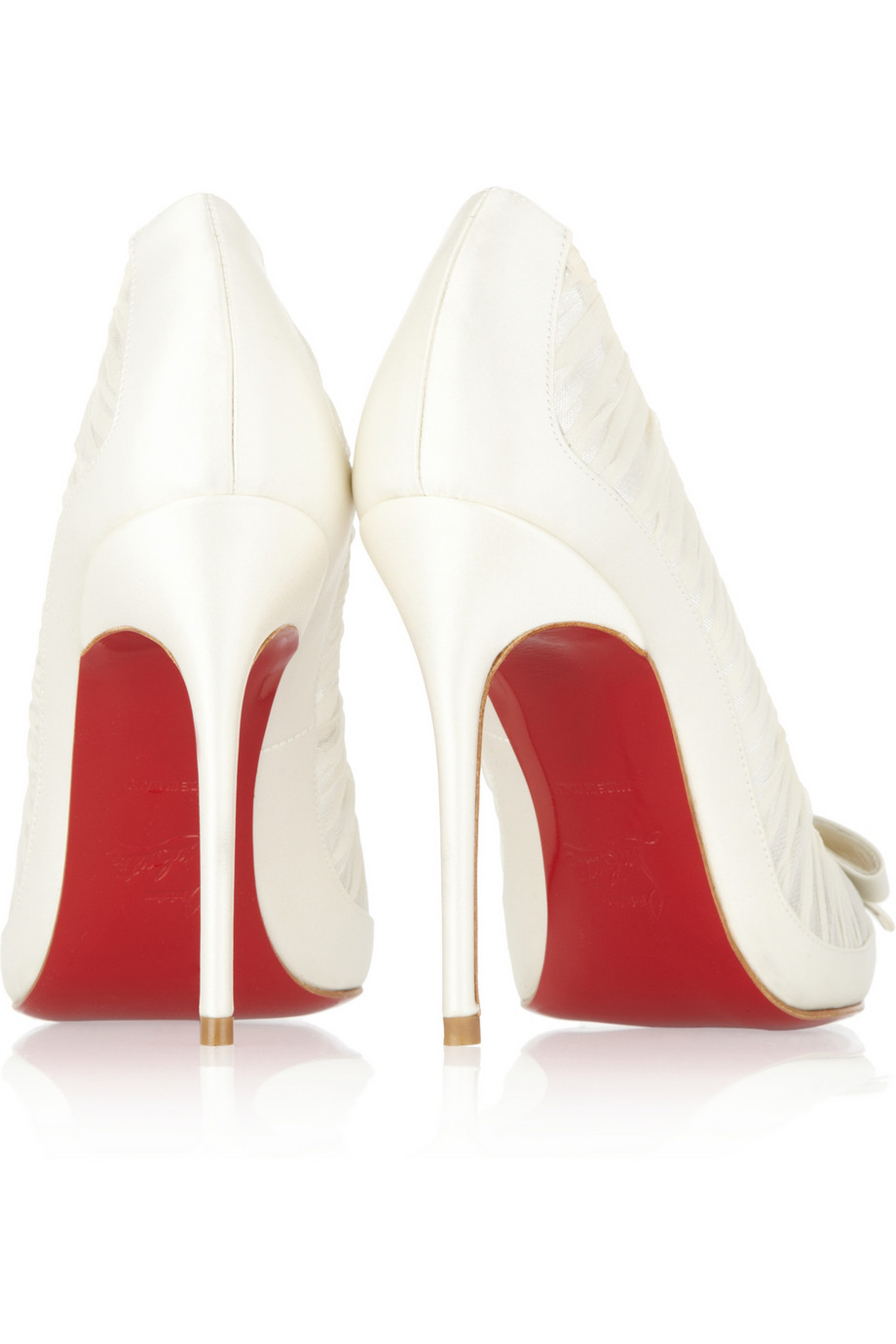 They might just be your dream shoe for saying 'I do' and if so be fast because these bridal slippers will undoubtedly be a sell-out.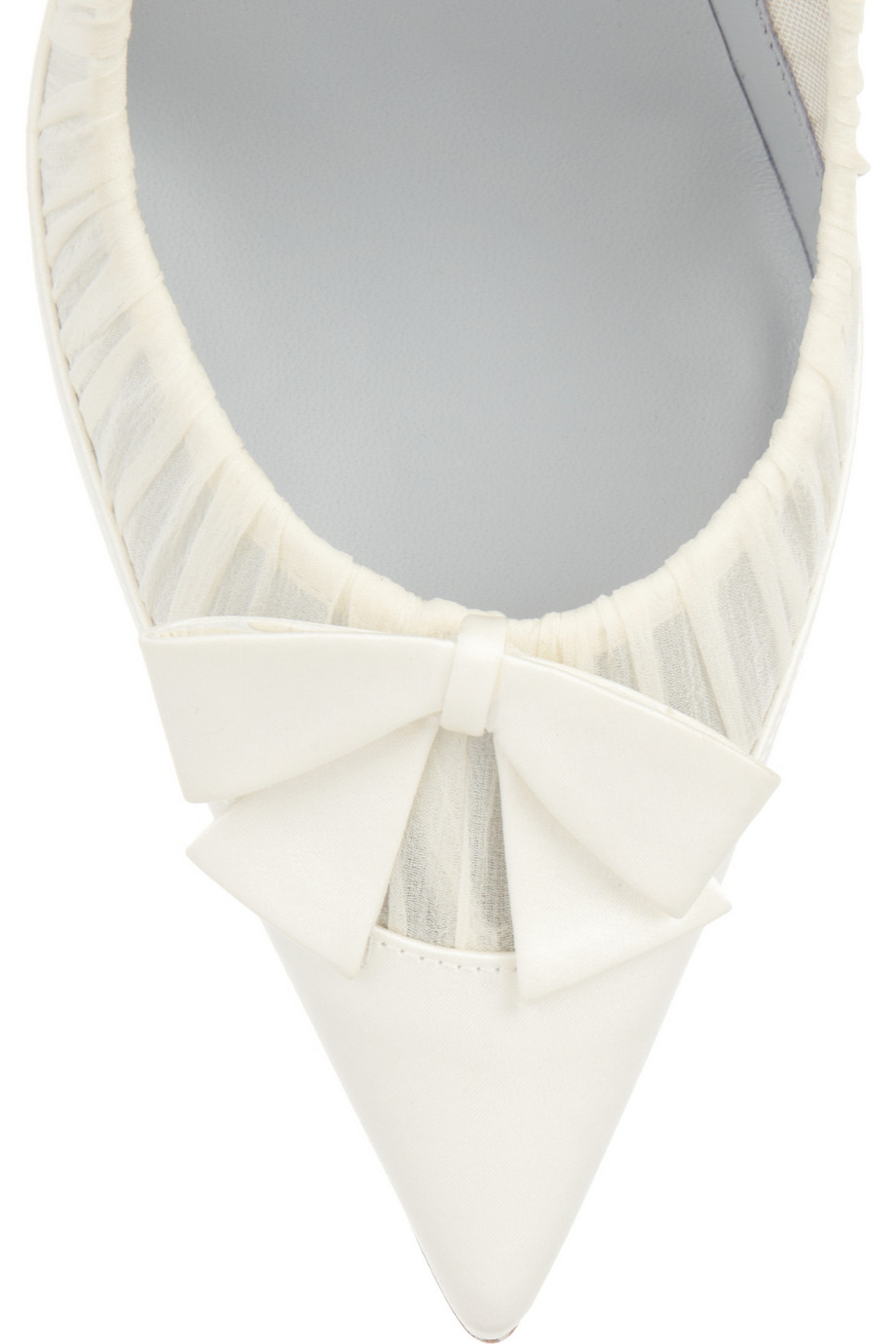 Buy TFL "Wedding Belles" - CHRISTIAN LOUBOUTIN White Comtesse 100 Chiffon And Satin Pumps