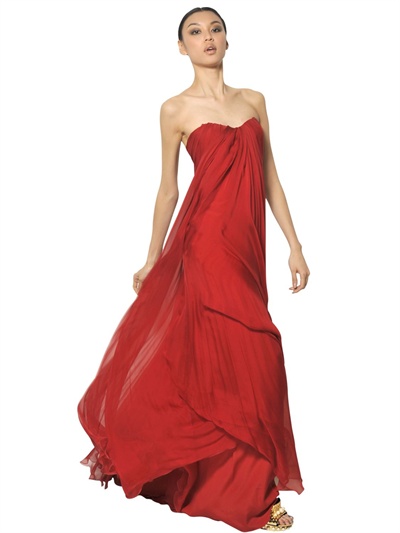 It will come as no surprise at all to long term readers of Shoeniverse that I was utterly thunderstruck by this beautiful gown. You could say it was love at first sight. It truly is a gown worthy of an Academy Award winning actress. And yes, it's from my beloved Alexander McQueen.
I often get distracted with red carpet events by the way they style the dresses, or more specifically by the shoes and accessories rather than the hair and makeup. So I thought I'd take one stunning dress and look at what could be added to finish off the look.
These two are my favourite - I'd probably take the Louboutins with the beige McQueen purse.
VERSACE
Beige Strapped Back Zip Sandals
ALEXANDER MCQUEEN
Beige Honeycomb Studded Clutch
CHRISTIAN LOUBOUTIN
Red Noeud 120 Bow Embellished Leather Peeptoe Pumps
ALEXANDER MCQUEEN
Red Demanta Clutch
But also these would work....
CHRISTIAN LOUBOUTIN
Silver Sexy Strass
LENA ERZIAK
Silver Star Gustave Box Clutch
ALEXANDER MCQUEEN
Black Ankle Wrap Toecap Pointy Pump
CHRISTIAN LOUBOUTIN
Black Pigalle Studded Patent Leather Clutch
What would be your favourite red carpet look for this dress?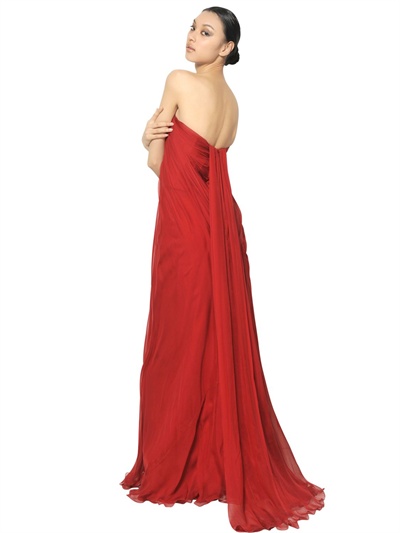 Buy ALEXANDER MCQUEEN Red Multi Layer Silk Chiffon Dress