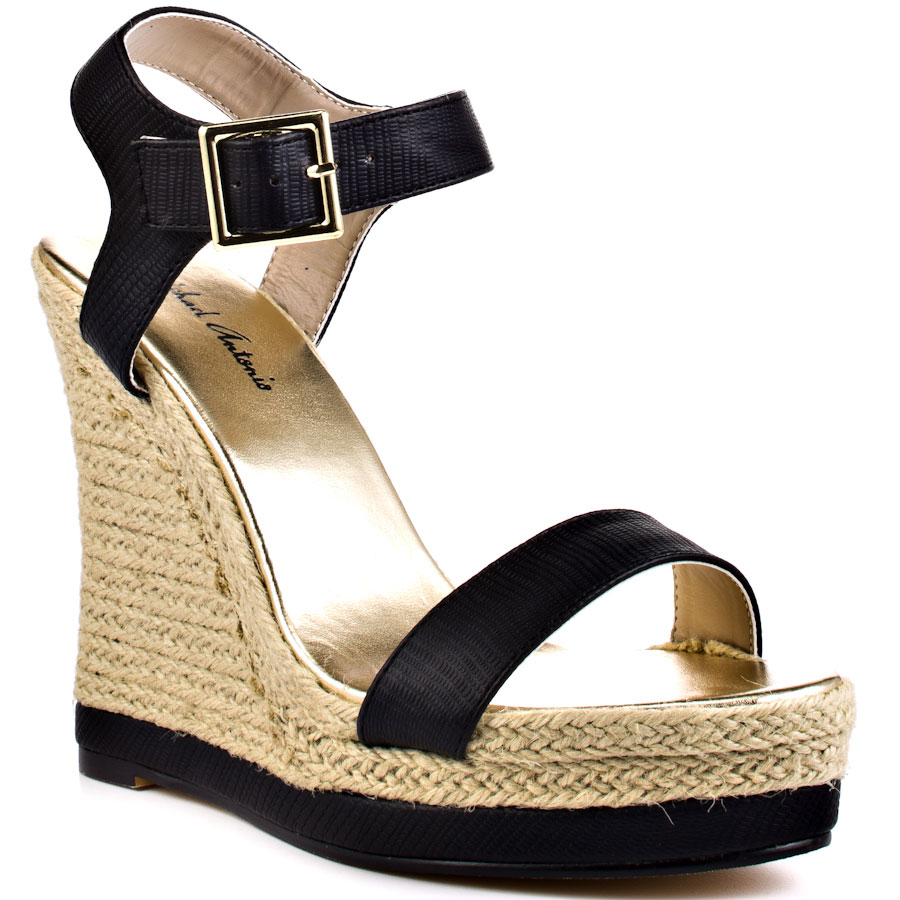 If you don't like taking your very best wedges away with you for fear of them being damaged by the weather or the pool, then invest in a pair of these from Michael Antonio - at £32 they are practically throwaway priced.
Perfect for your holiday if no matter what you are doing or where you are you simply cannot do flats!
If you are that kind of girl then you probably will also love this crazy sexy swimsuit too for maximum beach or poolside glam.
MELISSA ODABASH
Orange Bermuda Plunge Halterneck Swimsuit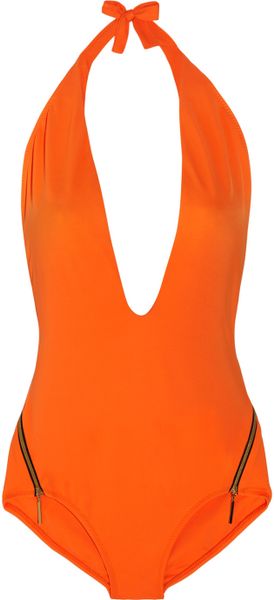 Buy MICHAEL ANTONIO Goldy - Black Reptile Pu Sandals